England
Angela Merkel appears trembling in public for the second time in weeks
Angela Merkel was seen trembling in public for the second time in less than two weeks, which raises more concern about the health of the German chancellor.
Merkel, 64, seemed to cling to her arms to stay still while attending an event with German President Frank-Walter Steinmeier on Thursday.
The incident, at a farewell ceremony by Justice Minister Katarina Barley, was captured live by the Reuters news agency.
https://t.co/7XidSxNHtk
Merkel's spokeswoman told CNN that the chancellor is "fine".
"Everything is happening as planned. The chancellor is fine, "he added, indicating that Merkel would still participate in the G20 summit this weekend in Japan.
Earlier this month, Merkel was seen trembling dramatically when she met with Ukrainian President Volodymyr Zelensky in Berlin.
"Since then, I have drunk at least three glasses of water; I obviously needed it and that's why I'm doing very well now, "Merkel told reporters at a news conference with Zelensky shortly after.
Germany is in the midst of a record heat wave, with temperatures reaching 38.6 degrees Celsius (101.5 degrees Fahrenheit) in some areas, although on Wednesday the temperature in Berlin was colder than in much of the country.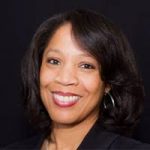 Natasha Diaz is the lead editor for Kev's Best UK. Natasha has been working as a freelance journalist for over a decade having published stories in many print and digital publications including, The Sun and the Daily Mail. Natasha is based in London and covers issues affecting her city and the surrounding Region. When she's not busy writing, Natasha works as a tour guide for haunted walks of old London.