AT & T is the world's largest telecommunications company and was ranked 9th last year on the Fortune 500 rankings of the largest United States corporations, in terms of revenue.
In recent news, AT & T will now accept cryptocurrency payments through BitPay to pay for online invoices. As a result, AT & T have become the first major US mobile carrier to accept cryptocurrency payments from their customers.
The rationale behind the change
According to the vice President of AT & T, Kevin McDorman has affirmed that the move to allow cryptocurrency payments has been to improve customer experience and convenience when it comes to paying for bills. Customers will now be able to select BitPay as a payment method through the My AT & T app.
What is BitPay?
Founded in May 2011, BitPay has gone beyond its origins as a start up tech firm. The founders of BitPay, Tony Gallippi and Stephen Pair, recognised that cryptocurrencies like bitcoin would revolutionise the financial industry. Currently, BitPay is the largest processor of bitcoin payments in the world, serving clients across six continents. Cryptocurrencies are forecasted to bring a greater level of convenience, security, speed and reliability when it comes to making transactions.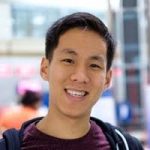 Joseph Allin was born and raised in Cookham, a small village just outside London. Joseph has worked as a journalist for nearly a decade having contributed to several large publications including the Channel 4 and  the Daily Star. As a journalist for Kev's Best, Joseph covers national and international developments.