Below is a list of the top and leading Audiologists in Glasgow. To help you find the best Audiologists located near you in Glasgow, we put together our own list based on this rating points list.
Glasgow's Best Audiologists:
The top rated Audiologists in Glasgow are:
Darroch Hearing Clinics Ltd – one of the leading Hearing Aid Consultants in Scotland
Clements Hearing Services – only recommend the latest and the best hearing aid technology
Specsavers Opticians and Audiologists – Rutherglen – offers free hearing test
The Tinnitus Clinic – the leading provider of the latest evidence-based tinnitus treatments in the UK
The Hearing Clinic UK – Glasgow – offers hearing solutions prescribed and fitted by precision audiologists
Darroch Hearing Clinics Ltd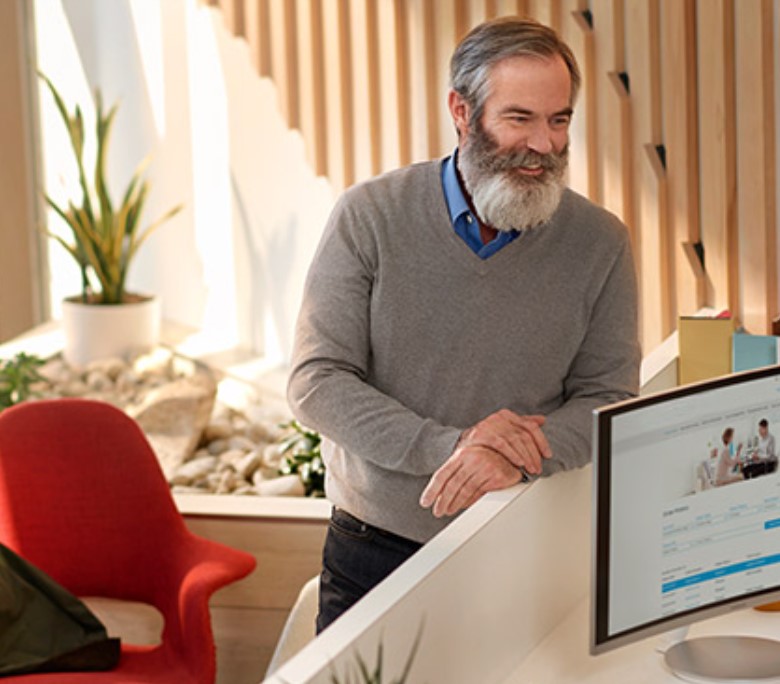 Darroch Hearing Clinics Ltd is the hearing clinic established by Paul Darroch, one of the leading audiologists in Glasgow. Serving the community for more than 20 years now, he has been delivering comprehensive and specialised hearing solutions that will address the hearing problems and conditions that you have. He offers ear checks, hearing tests and hearing aids to all patients in Glasgow, Lanarkshire and Ayrshire.
By tapping the latest technology and innovation in the field, he can supply highly advanced hearing aids that are boasting of enhanced clarity for the convenience and comfort of all its users. He also offers micro suction ear wax removal that is safe and secure and done in a fast but very effective manner. Available either through clinic appointment or home visit, contact him now to schedule an appointment anytime between 9 AM to 5:30 PM from Mondays to Fridays to get his expert help.
Products/Services:
Ear Wax Removal, Hearing Aids, Hearing Protection, Hearing Tests in Glasgow, Medico-Legal Services, Musician Monitors, Occupational Audiometry, Tinnitus Therapy
LOCATION:
Address: Williamwood Medical Centre, 85 Seres Rd, Clarkston, Glasgow G76 7NW
Phone: 141 345 2340
Website: www.darroch-hearing.co.uk
REVIEWS:
"I had never had any kind of ear was removal before. So I was feeling extremely nervous about this. I needn't have worried. Because Rita put me at ease and made sure any questions I had were answered. Highly recommend. Very reasonably priced as well." – Adam Bortkiewicz
Clements Hearing Services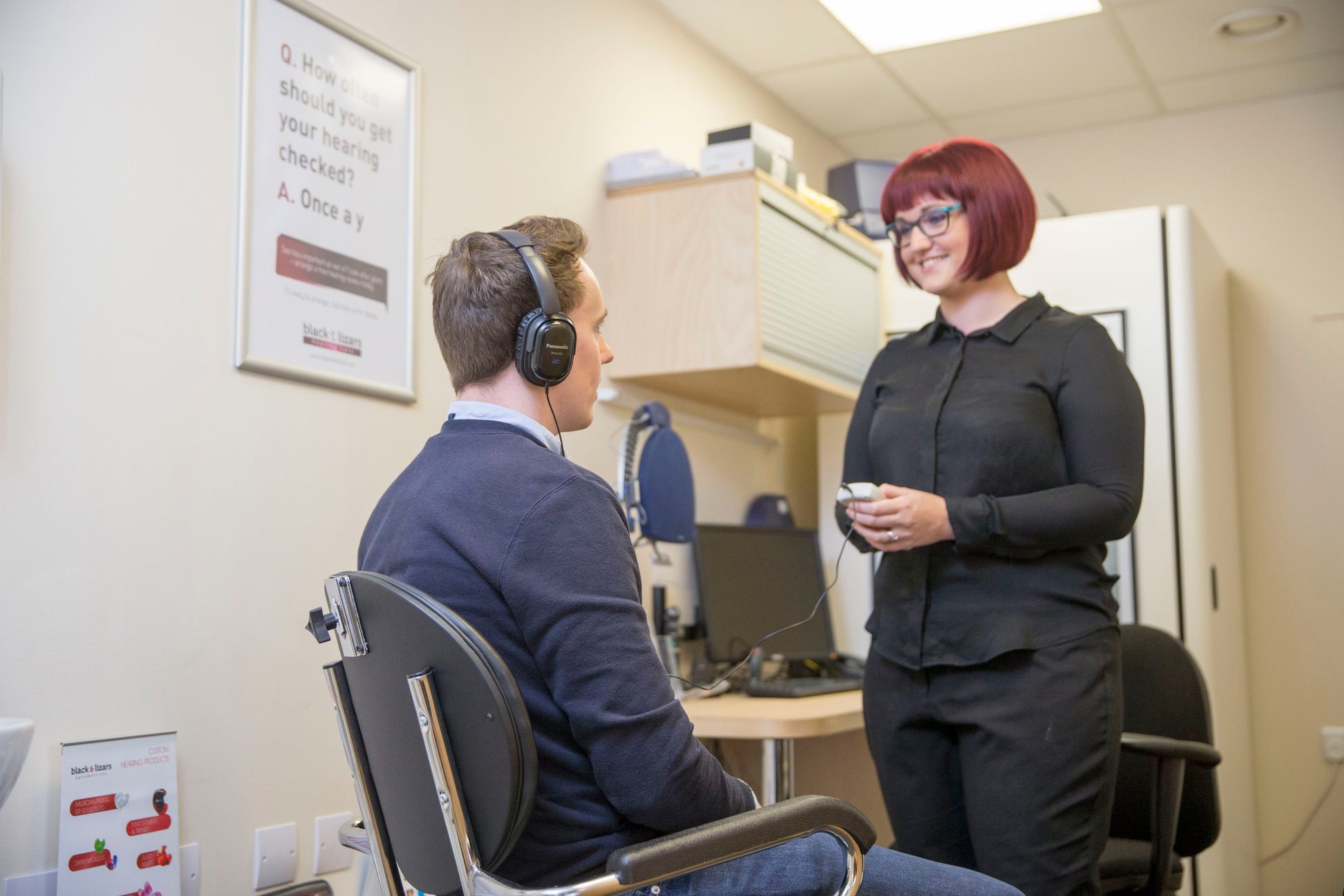 Clements Hearing Services offers first-class audiologist services to all individuals in Glasgow. Committed to helping all people both young and old that are suffering from different hearing problems, they aim to deliver premium solutions using state of the art equipment that will best fit your needs and requirements. They understand how hearing is very important for people to communicate and live a normal life that is why they offer the best hearing aid technology that will aid them in hearing better and clearer.
They offer a variety of hearing tests to thoroughly gauge your situation. They also offer different hearing protection products that will reduce the risk of possible hearing impairment due to exposure to different noises daily. They also offer ear wax removal as needed so hurry and get her services now and experience quality care that only they can provide. Available from 9 AM to 4 PM on Mondays, Wednesdays and Thursdays, they can also attend after-hour appointments as needed so hurry and make the necessary arrangements now.
Products/Services:
Hearing Tests, Hearing Aids, Ear Wax Removal, Hearing Protection
LOCATION:
Address: 538 Crow Rd, Glasgow G13 1NU
Phone: 141 954 6030
Website: www.clementshearingservices.co.uk
REVIEWS:
"Great experience, very helpful staff and I'll definitely be back!" – Patrick Lambert
Specsavers Opticians and Audiologists – Rutherglen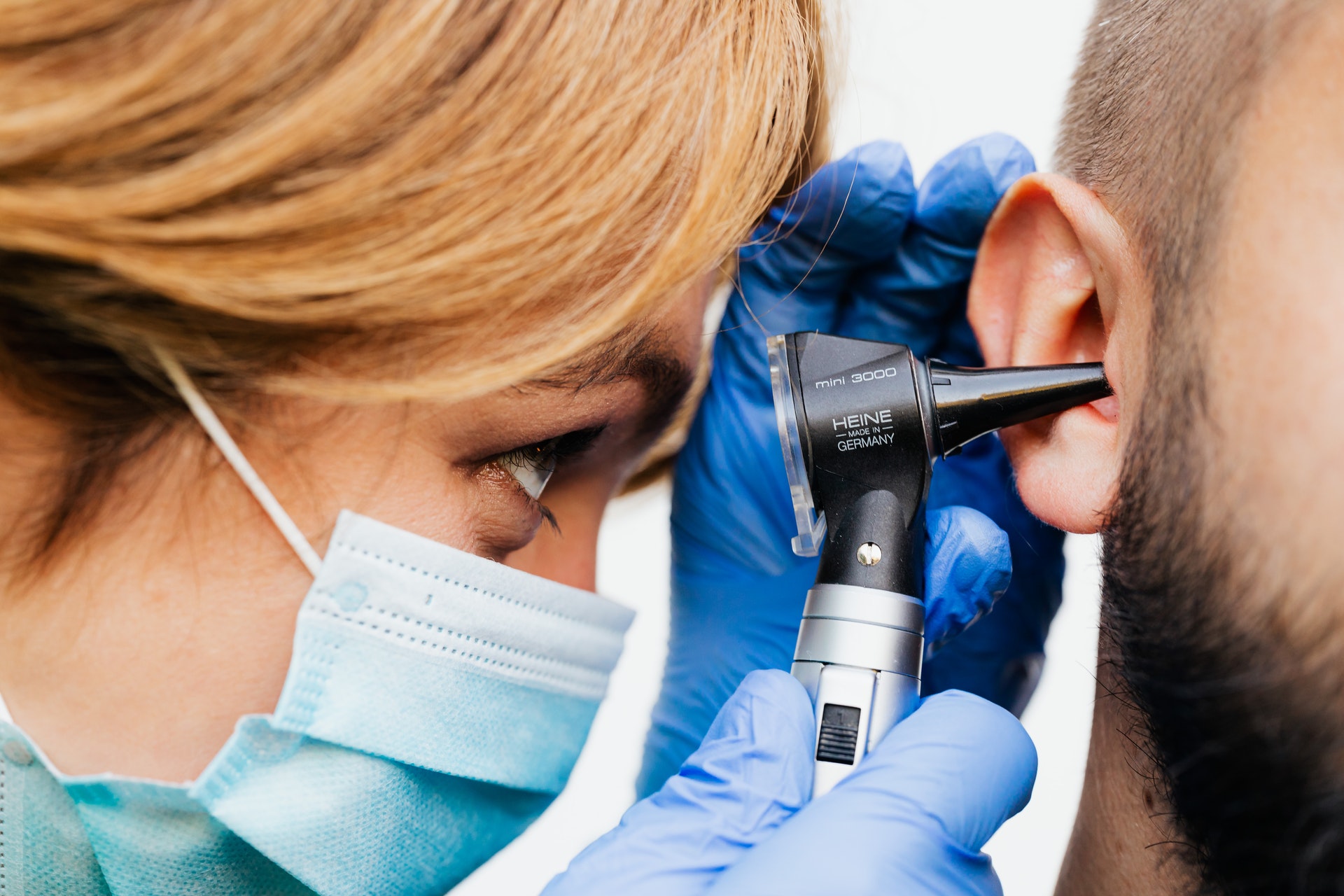 Specsavers Opticians and Audiologists – Rutherglen offers extensive audiological assistance for all people of varying ages. They offer hearing tests to isolate the issue and come up with the best care and treatment options that will maximise your hearing. They have well-experienced audiologists that can help you diagnose different ear conditions and symptoms and educate you on how to properly care for your ears and protect them from hearing degradation.
They also offer an earwax removal service with a rate starting at £55. Part of their services as well are prescriptions of different state of the art hearing aids with advanced ranges. They have invisible hearing aids that start at £495 and rechargeable ones that starts at £1195. They are open from 8:30 AM to 7 PM from Mondays to Saturdays so drop by their store now and check the different hearing aid packages that they have and start your way to a better and clearer hearing.
Products/Services:
Earwax Removal, Hearing Aid, Aftercare, Free Online Hearing Test
LOCATION:
Address: 9 Stonelaw Rd, Rutherglen, Glasgow G73 3TW
Phone: 800 085 6090
Website: www.specsavers.co.uk
REVIEWS:
"Friendly informative staff, glasses ready on time. Maybe next time I'll be brave and buy some Dame Edna specs just for fun." – Alan McClean
The Tinnitus Clinic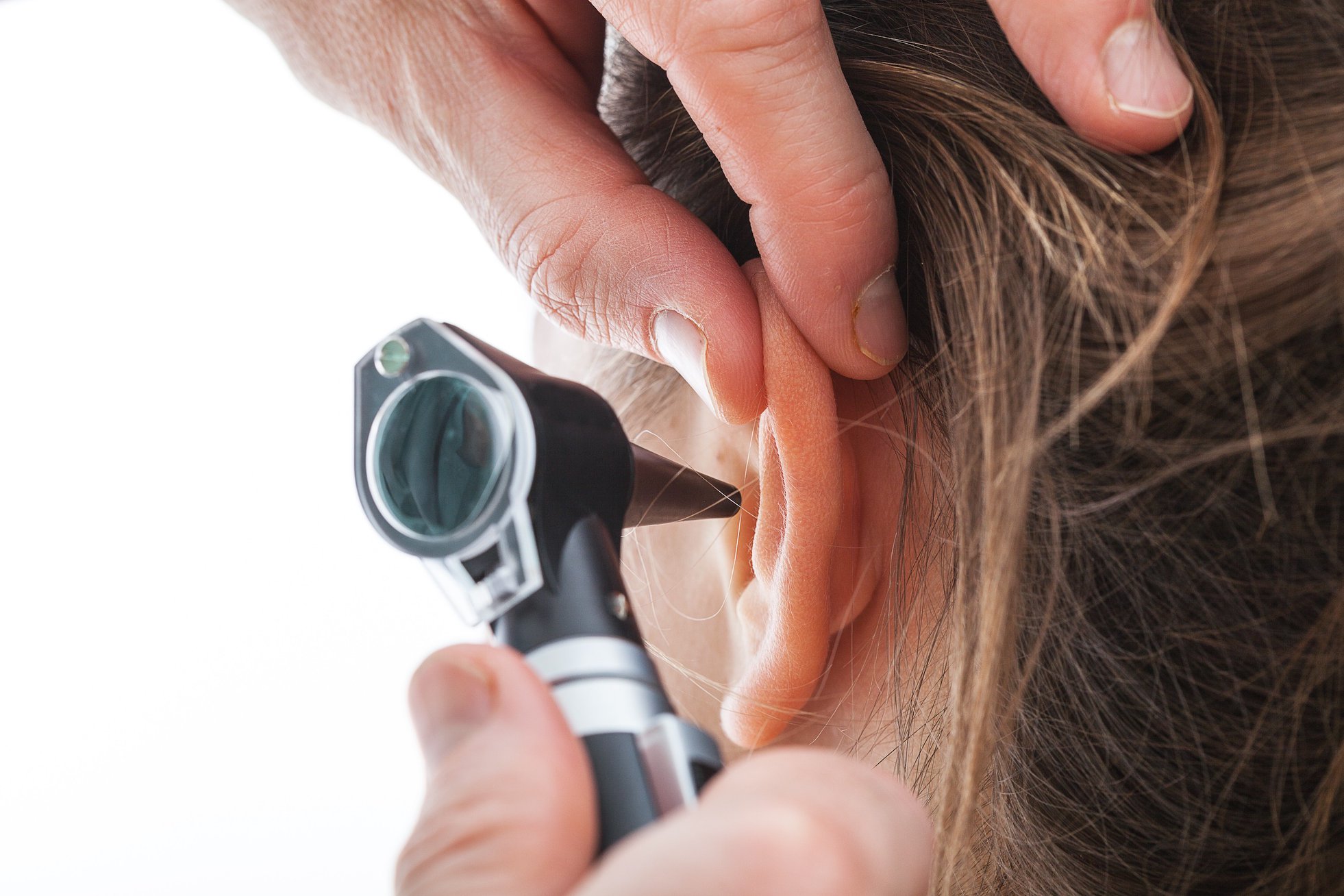 The Tinnitus Clinic is an audiology clinic that specialises in the diagnoses, treatment, management and care of tinnitus. An expert in the field, they help a significant number of individuals that are suffering from this condition manage this problem through different therapy and treatment that is suitable for their needs and current condition. Some of the treatments that they deliver include Tinnitus Desensitisation Therapy™, Modified Tinnitus Retraining Therapy, Tinnitus Lenire® Therapy, Acute Tinnitus Therapy™ and Hyperacusis Desensitisation Therapy.
Apart from tinnitus treatment, they also offer ENT consultation and help you identify issues that may be related to hearing loss in order to counter it as early as possible and lessen the impact of the condition that you have. They also offer micro-suction earwax removal to thoroughly clean your ears and remove all earwax buildup, so better contact their clinic to book an initial appointment that starts at £220. Thorough, precise, reliable and safe, get their services now and experience for yourself the quality assistance that they offer.
Products/Services:
Tinnitus Treatment, Hearing
LOCATION:
Address: Medical Rooms, 211 St Vincent St, Glasgow G2 5QY
Phone: 800 030 6617
Website: www.thetinnitusclinic.co.uk
REVIEWS:
"Steve Douglas was attentive, patient and put me at ease from the outset. The assessment was informative and thorough, and Steve explained what was being assessed and why with the results clearly explained. At the end of the assessment, I was given advice on what I should do in the short term, as well as being given further reassurance and support that Steve would be following up with me in the near future. I would highly recommend the Glasgow clinic for your assessment with Steve Douglas." – Steven Forbes
The Hearing Clinic UK – Glasgow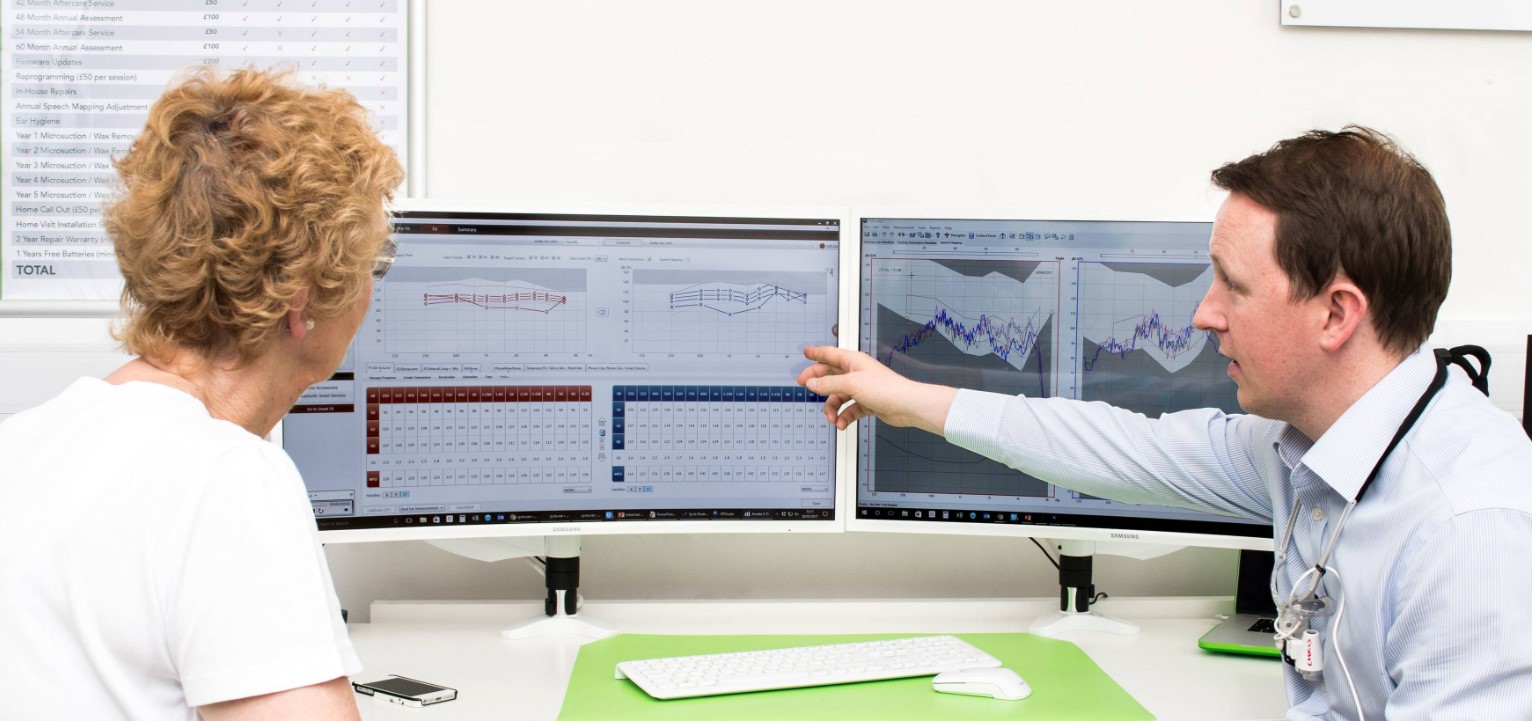 The Hearing Clinic UK – Glasgow is dedicated to helping all individuals get premium hearing healthcare that they deserve through their team of highly experienced and well-established audiologists. Guaranteeing a safe, thorough and reliable treatment, all their audiologists are registered and accredited with HCPC and BAA so you can ensure that only the best solution will be fitted to you. To help determine your issue and to provide value to the service that they deliver, they offer a free hearing test that includes full diagnostic hearing assessment, optimum speech understanding scores and speech in noise assessment to name a few.
To properly manage your condition, they also offer different hearing aids that will fit your convenience and requirements and will give you an optimised hearing experience. They also offer tinnitus treatment and ear wax removal so better consult them now and schedule an appointment anytime between 9 AM to 5 PM from Mondays to Fridays. They can also extend rehabilitation, aftercare and home consultations as needed so better contact them to discuss the requirements that you have.
Products/Services:
Ear Wax Removal, Hearing Aids, Lyric – The World's First Invisible Hearing Aid, Tinnitus Treatments
LOCATION:
Address: First floor, 24 St Vincent Pl, Glasgow G1 2EU
Phone: 333 320 7788
Website: www.thehearingclinicuk.co.uk
REVIEWS:
"Visited today after the hearing in my left ear disappeared after a shower. Saw my GP who said both my ears had badly compacted wax. Amy Burke at the clinic had me hearing again within 10/15 minutes and it was painless. She also conducted a hearing test after the treatment. Excellent value for money as they had an offer on. Would definitely recommend." – Joyce Manning