Digital
Australia to become one of the world's top 3 digital governments, according to IBM
The managing director of IBM Australia and New Zealand, David La Rose, has suggested that the Australian government could become one of the world's most advanced digital governments. By partnering with Big Blue, La Rose believes that Australia could become one of the world's most accomplished governments in terms of new technologies.
What new technologies?
So, what are the new technologies that Australia could be leading well into the future? Well, according to La Rose, the federal government digitising its processes and leading digital innovation could precipitate the development of ground-breaking technologies like artificial intelligence and blockchain technologies.
Going beyond the government
However, this influence could transcend the public sector and begin to improve digital processes in the private sector. Indeed, IBM has already demonstrated its commitment to private clients like ANZ Bank and the Commonwealth Bank of Australia.
Furthermore, Australia is already punching well above its weight in terms of adapting new technologies, which will only continue to improve given the government's commitment to investing in new digital technologies. On top of that, the Coalition Government has reinforced its commitment to digital technology through their bold plan to bring all services online by 2025.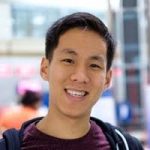 Joseph Allin was born and raised in Cookham, a small village just outside London. Joseph has worked as a journalist for nearly a decade having contributed to several large publications including the Channel 4 and  the Daily Star. As a journalist for Kev's Best, Joseph covers national and international developments.