Bespoke jewellery is popular within the UK, as it allows you tailor a solution of luxury and sophistication which oozes care and lavishness. Being able to tailor a solution of your own means you are able to choose the metals and rocks involved, as well as the design of the item and how you want the end product to look like.
The UK is one of the biggest markets and consumers of jewellery in the world, and as such it makes sense that the demand for bespoke jewellery is high. Traditional jewellery is falling out of demand, as people want to create a product that is perfect for them or their significant other, as it helps to create special meaning and uniqueness of an item.
Here are the 3 best bespoke jewellers in the UK for your tailored jewel solution needs:
1. Bespoke Forever
Website: bespokeforever.com
Bespoke Forever is a tailored jewel solution provider which operates out of the UK. They allow you to create your own bespoke product based on a base design which you can alter and edit until you find your liking. From rings to earrings and vintage products, you are able to create beautiful products based on their selection.
The website displays a number of products in which you can choose to 'select options', which allows you to create your perfect item. You can even sell gold to them if you wish to do so. Bespoke Forever is perfect for any tailored jewel solution.
2. HK Jewellery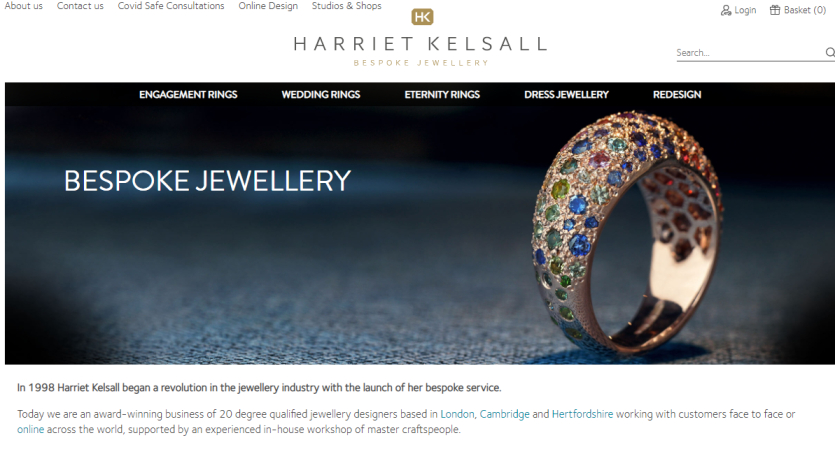 Website: hkjewellery.co.uk
HK Jewellery allows you to create bespoke jewellery such as engagement rings, wedding rings, eternity rings, dress jewellery, as well as redesign existing products. Their jewellery galleries are vast and packed with a wide array of different products.
Earrings, necklaces, cufflinks, dress rings and pendants, they have it all at HK Jewellery. They have won numerous awards for their work, and this praise reflects their professionalism and quality of service.
You can't go wrong here at HK Jewellery.
3. Tomfoolery London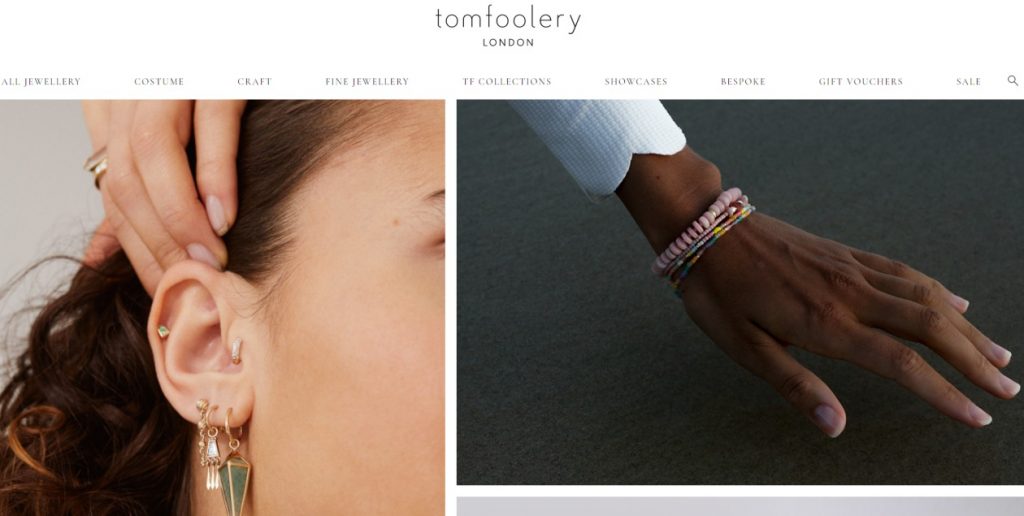 Website: tomfoolerylondon.co.uk
Tomfoolery London is a sophisticated and luxurious bespoke jewellery provider. Their store consists of fine jewellery and is for those customers looking for tailored solutions that are of a high class and quality and are the definition of classy and sophisticated. Tomfoolery London is the opposite of its name and does not mess around when it comes to providing beautiful products that you can be proud of. With free shipping on orders over 150 pounds, you are getting some of the best here at Tomfoolery London.
These are the 3 best tailored bespoke jewellery providers in the UK. For products that create an atmosphere of uniqueness and sophistication, look no further than these candidates.