Below is a list of the top and leading Aged Care Homes in Newcastle. To help you find the best Aged Care Homes located near you in Newcastle, we put together our own list based on this rating points list.
Newcastle's Best Aged Care Homes:
The top rated Aged Care Homes in Newcastle are:
Craghall Residential Care Home – staff are always on-hand to answer any questions and guide you with the processes
Kirkwood Court Care Home – a purpose-built care home with 72 beds
Waverley Lodge Care Home Newcastle – create an individualised care plan to all their residents
The Manor House Gosforth – offers a quick, hassle-free and without extra cost transfer from another care home
Orchard Mews – located near the River Tyne in Newcastle and has 39 beds
Craghall Residential Care Home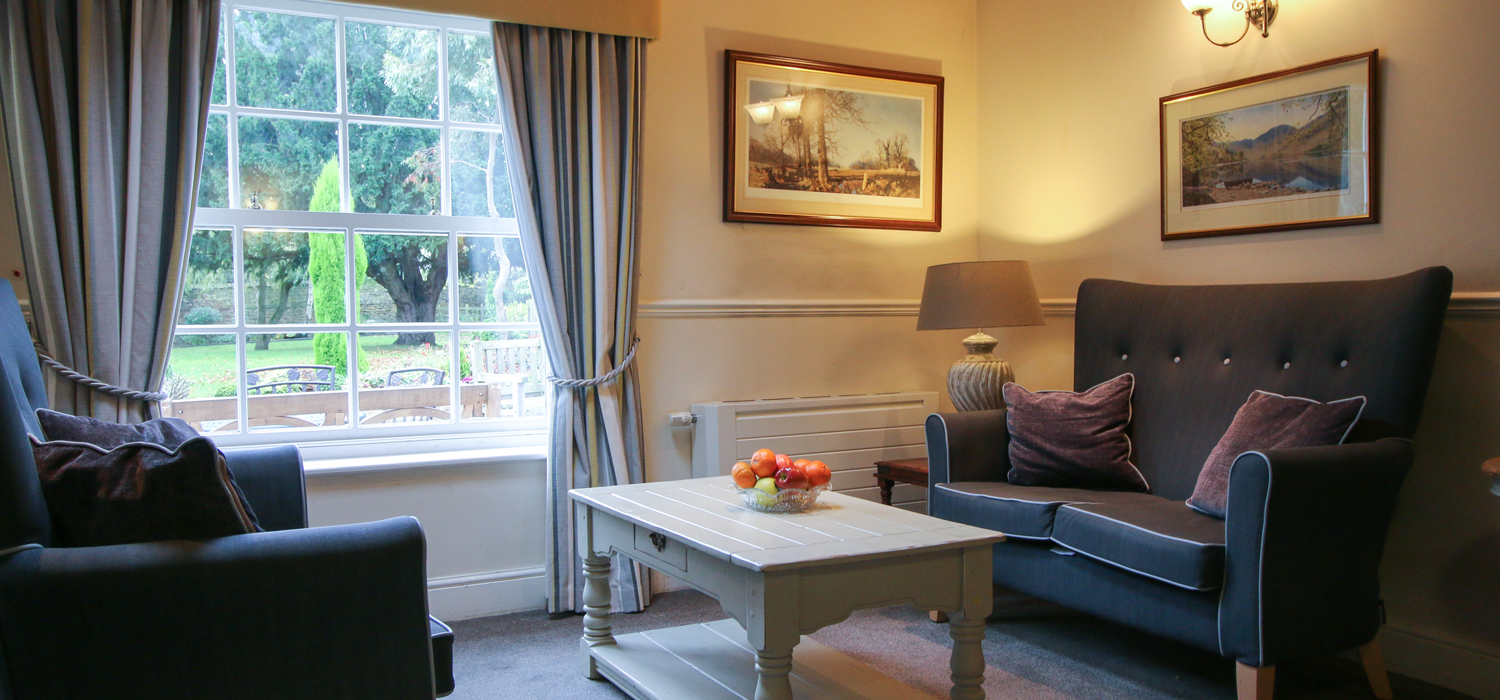 Craghall Residential Care Home is part of the Wellburn Care Homes group that has been serving the whole of the North East of England including Newcastle, York, Northumberland and Sunderland. Part of their 14 homes situated around the area, they offer a luxurious residential care home experience to all their clients that are in need of a safe and comfortable place that would provide them complete attention and extra care, particularly at their old age. A magnificent home complete with wonderful lawned gardens and exterior lounges and spacious interiors that are equipped with necessary facilities, this is certainly the best home to entrust your loved ones.
Aside from a lovely place to stay, they also offer fun and enjoyable activities that will keep all residents entertained and engaged. From theatre visits to BBQs and more, all residents would feel well appreciated and treated as normal individuals. Offering the best nursing care coupled with wonderful events and happenings, all residents here would are guaranteed to have a fun time particularly on the golden years of their lives.
Products/Services:
Nursing Care, Residential Care, Day Care, Respite Care, Dementia Care, Convalescent Care
LOCATION:
Address: Matthew Bank, Jesmond, Newcastle upon Tyne NE2 3RE
Phone: 191 284 6077
Website: www.wellburncare.co.uk
REVIEWS:
"Craghall is an excellent place to work, the staff are caring towards all residents and staff, couldn't think of a better place to work." – Connie Ross
Kirkwood Court Care Home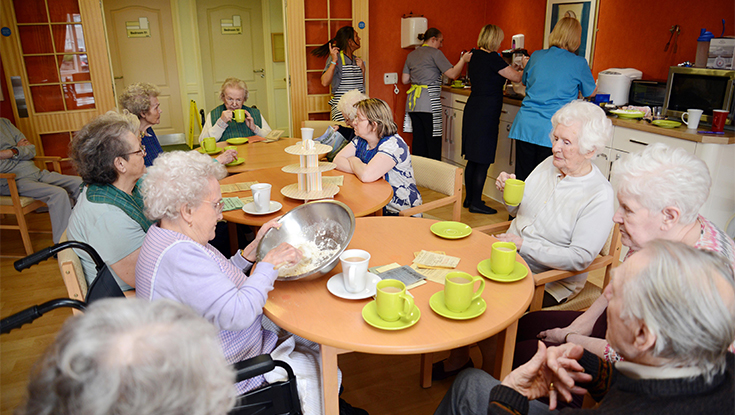 Kirkwood Court Care Home is a premier facility that offers both residential care and residential dementia assistance to all their clients all across Newcastle. Offering a bespoke care plan that will fit the needs of all individuals under their care, you can guarantee of the most wonderful place for the elderly in you family where they can get specialised care and personalised support for the condition and medical issues that they have. They provide a complete solution from personal care, medical needs, dietary assistance, wellness and a wide array of programmes and activities that will keep them engaged and happy while under their care.
With 72 beds set on bright, secure, cosy and stylish rooms, all residents would really feel comfortable and snug staying at this place. They also offer other various home features and facilities like garden, lift, dining room, patio, TV point, salon and lounges that will add further convenience to their stay. Putting the health of their residents as their top priority, they are also equipped to handle different patients with various conditions like heart disease, stroke, Parkinson's disease and diabetes. Contact them now to enquire further about their services and get the best option for your loved ones that only they can deliver.
Products/Services:
Kind Care, Advice and Support
LOCATION:
Address: Kirkwood Dr, Kenton, Newcastle upon Tyne NE3 3AX
Phone: 191 213 3690
Website: www.hc-one.co.uk/Kirkwood-Court
REVIEWS:
"We have my mother-in-law here and she is very settled. Staff are lovely and the home is nice and bright. We think she enjoyed the food as she does not want to go out for lunch anymore, something we have done for several years with her, the pavilion being her favourite place." – Gay McLeave
Waverley Lodge Care Home Newcastle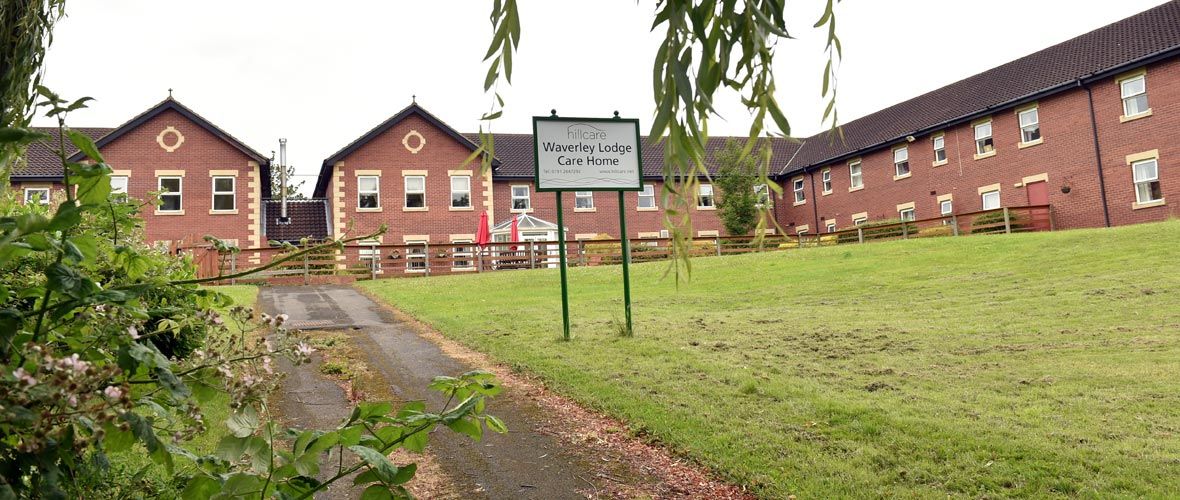 Waverley Lodge Care Home Newcastle is one of the best residential homes for elderly people that offer both short stay and long stay respite and extends assistance to all their clients for a variety of services such as general nursing care, dementia care and end of life services. A 45 bedrooms facility, they offer a stylish and comfortable residential area where all their dweller can personalise their bedroom space and decorate it the way they want for a more comfortable and cosy stay. All of their rooms are complete with TV, wifi and nurse call systems as well as wheelchair access for utmost convenience and to comfortably move around the area.
A home away from home, all residents here are supplied with healthy and delicious home-cooked meals that they can enjoy. They also have different amenities that will make their stay complete, safe and enjoyable like hair salons, kitchenette and lounges where they can relax, have some quiet time or enjoy a wide range of activities like baking, gardening and crafts. They also focus on the utmost wellness and wellbeing of all their tenants that is why they have dentists, opticians, podiatrist and pharmacist who regularly visit the place and offer their expertise and kind help.
Products/Services:
Nursing, Dementia, Residential Care
LOCATION:
Address: Bewick Cres, Lemington, Newcastle upon Tyne NE15 8AX
Phone: 191 264 7292
Website: www.hillcare.net
REVIEWS:
"Excellent care home, everyone caring and very helpful, nothing is any trouble to them, looked after our mom very well. She loved it there, all nice and hard-working people, many thanks to every one of you." – Marian Mole
The Manor House Gosforth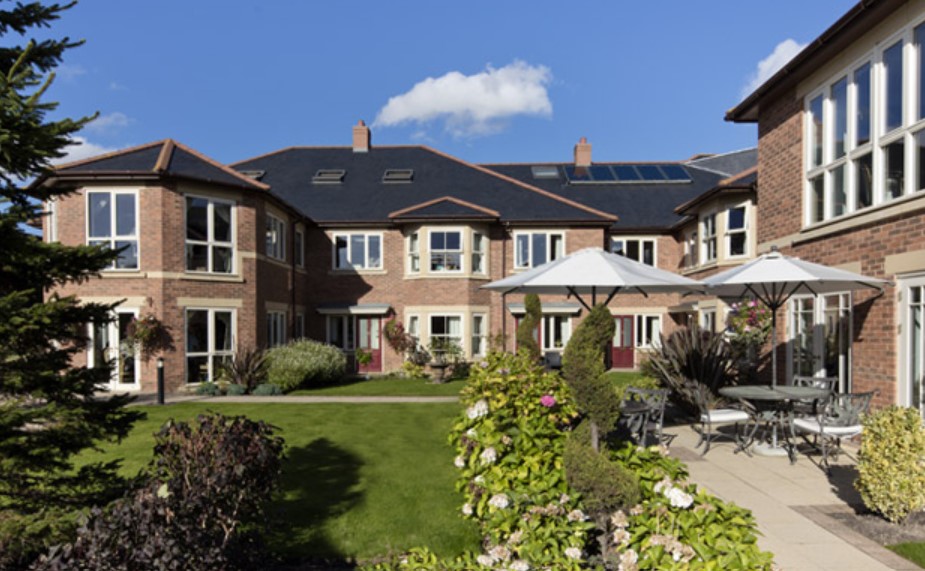 The Manor House Gosforth offers the highest standard of nursing care to all its residents and serves as a haven for elderly people who are in need of specialised care particularly at their golden age. A luxurious facility that offers a wide variety of care from residential to dementia care and nursing, you would certainly feel at ease knowing that the elders in your family are in safe hands under their guidance and care. Helping all individuals from basic needs to specialised care required for their special conditions, they offer a safe and homey vibes that will keep all their tenants feeling well taken cared of.
One of the leading providers when it comes to senior living, they also offer different amenities and services that aims to empower older people by means of a series of activities that would make them happy and productive. With the best staff that are well-trained and highly skilled in the field of nursing care, they will ensure that all elders under their charge are well protected and given proper attention and time. A home away from home, feel free to check out their facility and let them help you plan for the welfare of your senior family members.
Products/Services:
Residential Care, Dementia Care
LOCATION:
Address: 80 Greenfield Rd, Newcastle upon Tyne NE3 5TQ
Phone: 191 217 0092
Website: www.hadrianhealthcare.co.uk
REVIEWS:
"This is an outstanding Care Home because of the leadership and staff. I could not be more secure in my confidence that they care and look after my mother just as our family and my father would wish." – Jonathan Wyllie
Orchard Mews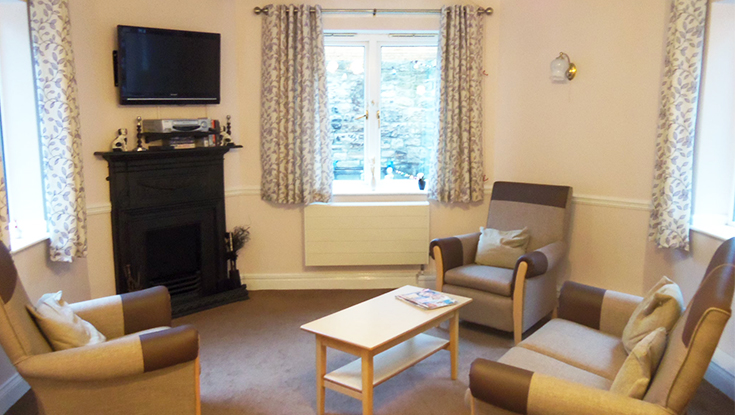 Orchard Mews is committed to providing a quality long-term and short-term care for the elderlies in the community. They help provide nursing home, residential care and dementia care to all elders and their families who needed support and assistance particularly at a very delicate and tender time in their life. With this in mind, they also offer the best care, facilities and personalised programs for elderly people who are seeking proper homes that will cater to their varying needs and comfort.
Their facility is equipped with 39 beds that offers a bright, homey and comfortable stay. Their professional and personable staff ensure proper support, guidance and care are given to all their tenants making their stay relaxing, peaceful and enjoyable. The best place that offers a perfect community for all seniors, this is certainly a premier care facility that ensures a worry and stress free environment for all seniors and guarantees a nurturing and relaxing place for them.
Products/Services:
Nursing, Dementia, Palliative Care
LOCATION:
Address: Bentinck Rd, Benwell, Newcastle upon Tyne NE4 6UX
Phone: 333 999 8589
Website: www.hc-one.co.uk/Orchard-Mews.aspx
REVIEWS:
"Staff are very caring, which is the primary concern when looking for a care home. Food and accommodation are also pretty good compared to some others. Definitely worth a consideration!" – Richard Hindmarch