Below is a list of the top and leading Art Galleries in London. To help you find the best Art Galleries located near you in London, we put together our own list based on this rating points list.
London's Best Art Galleries:
The top rated Art Galleries in London are:
London Contemporary Art Ltd. – housing the works of carefully chosen artists from around the world
Gagliardi Gallery – specialises in contemporary art and present a wide range of pieces spanning from emerging, mid-career and established artists
The National Gallery – offers free admission
Hayward Gallery – a world-renowned contemporary art gallery and a landmark of brutalist architecture
Mall Galleries – hold virtual events
London Contemporary Art Ltd.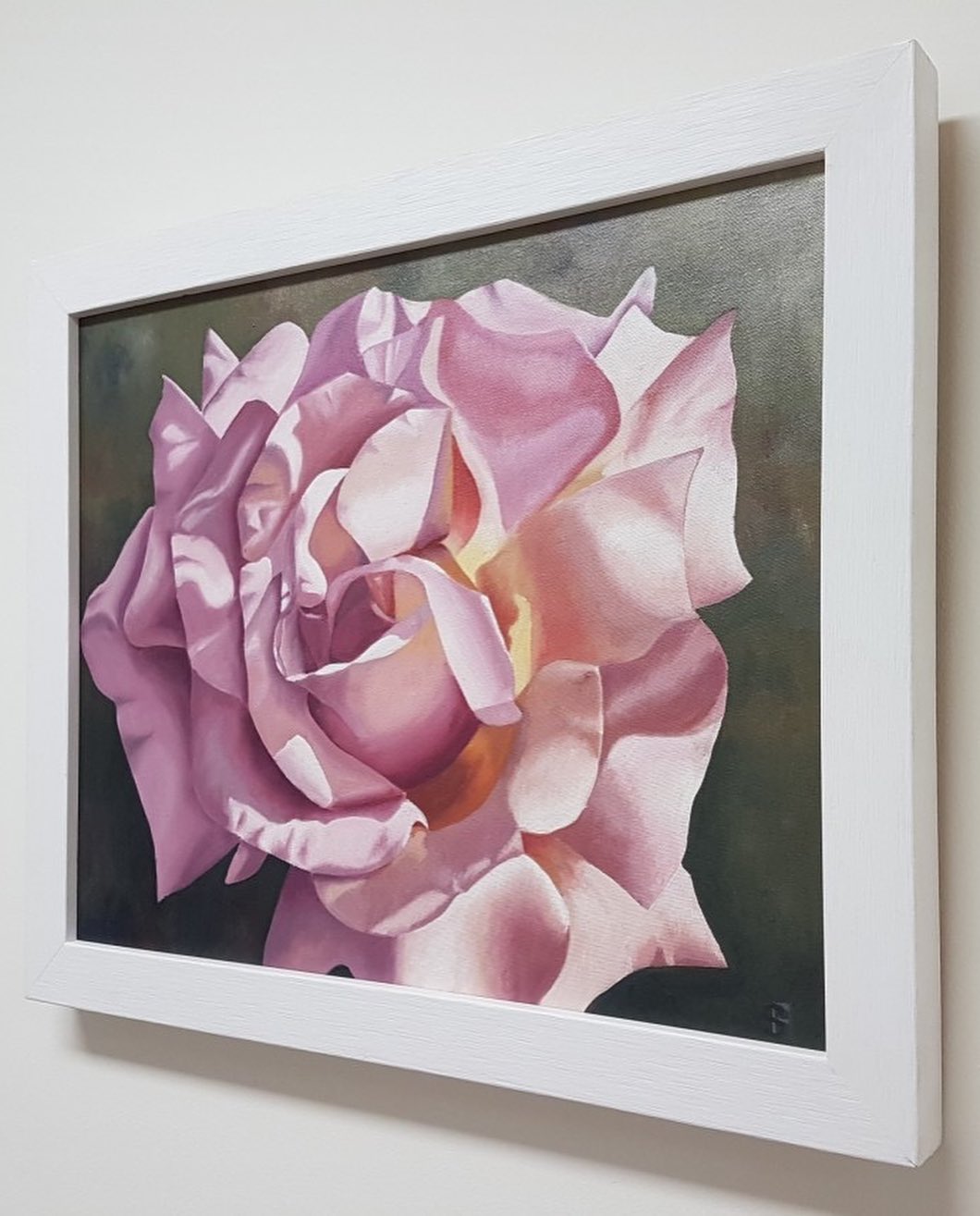 London Contemporary Art Ltd. is a premier art gallery located in London that houses brilliant works from a fine selection of artists from all across the globe. Carefully selected to showcase their talent and craft, they offer a wonderful avenue where they can exhibit their different work of arts from paintings, sculptures, prints and mixed media. A perfect place to immersed yourself in the wonderful world of arts, you can check the different works that are shown in their gallery.
Apart from highlighting the works from talented and budding talents not only in the UK but also internationally, they also offer consultancy service where they will help you find the perfect artwork to adorn your home, office or shop. Providing you with comprehensive solutions, they provide free no-obligation assistance and they can help you with the hanging as well of all your purchased paintings and prints from their company. Available from 11 AM to 6 PM from Tuesdays to Saturdays, come and book an appointment now and experience the amazing and luxurious artworks that they can deliver for your complete satisfaction.
Products/Services:
Paintings, Sculptures, Mixed Media, Prints
LOCATION:
Address: 7 Denbigh St, Lillington and Longmoore Gardens, London SW1V 2HF
Phone: 207 580 2118
Website: www.londoncontemporaryart.co.uk
REVIEWS:
"This is a wonderful gallery in Pimlico. Run by Ema, Andrew and Lawson, expect friendly service and knowledgeable advice. I always try to visit when in London. The selection of art is excellent – some of my favourites being John Butterworth, Brian Neish, Claire Wiltshire and Alex Bertaina." – Chantal Simonis
Gagliardi Gallery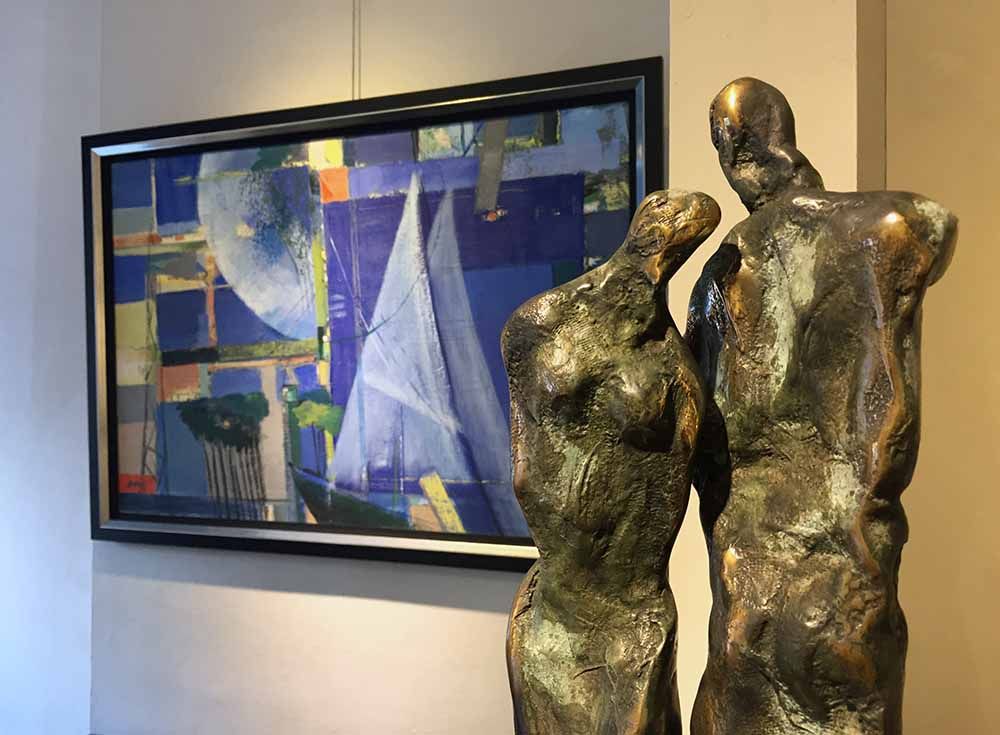 Gagliardi Gallery has been serving the community of London for more than 40 years now with its brilliant exhibitions and artworks that they display for your perusal and enjoyment. Offering a relaxing and comfortable ambience while you browse through their displays, you will certainly have a wonderful experience checking the many contemporary artworks that they have that are carefully sourced from emerging and established artists. Dedicated to meeting your needs and requirements, check now their varied collection and find one that will suit your taste.
They have over 300 original works from sculptures to paintings that are showing diversity. Whether you are looking for abstract, surreal, eclectic, cityscape, landscape, portraits and many other forms and styles, they certainly have one that will fit well with the collection that you have so hurry and pay them a visit to check and purchase new ones. They also have different paintings in varied sizes from small to medium that is over 70 cm. and large that is over 130 cm. so better check them now.
Products/Services:
Artworks, Gallery
LOCATION:
Address: 509 King's Rd, London SW10 0TX
Phone: 207 352 3663
Website: www.gagliardigallery.org
REVIEWS:
"An absolutely fascinating collection of art, I found some world-class pieces here. The staff are fantastic and not only helpful but also knowledgeable about the art. I look forward to my next visit." – Brian McKenzie
The National Gallery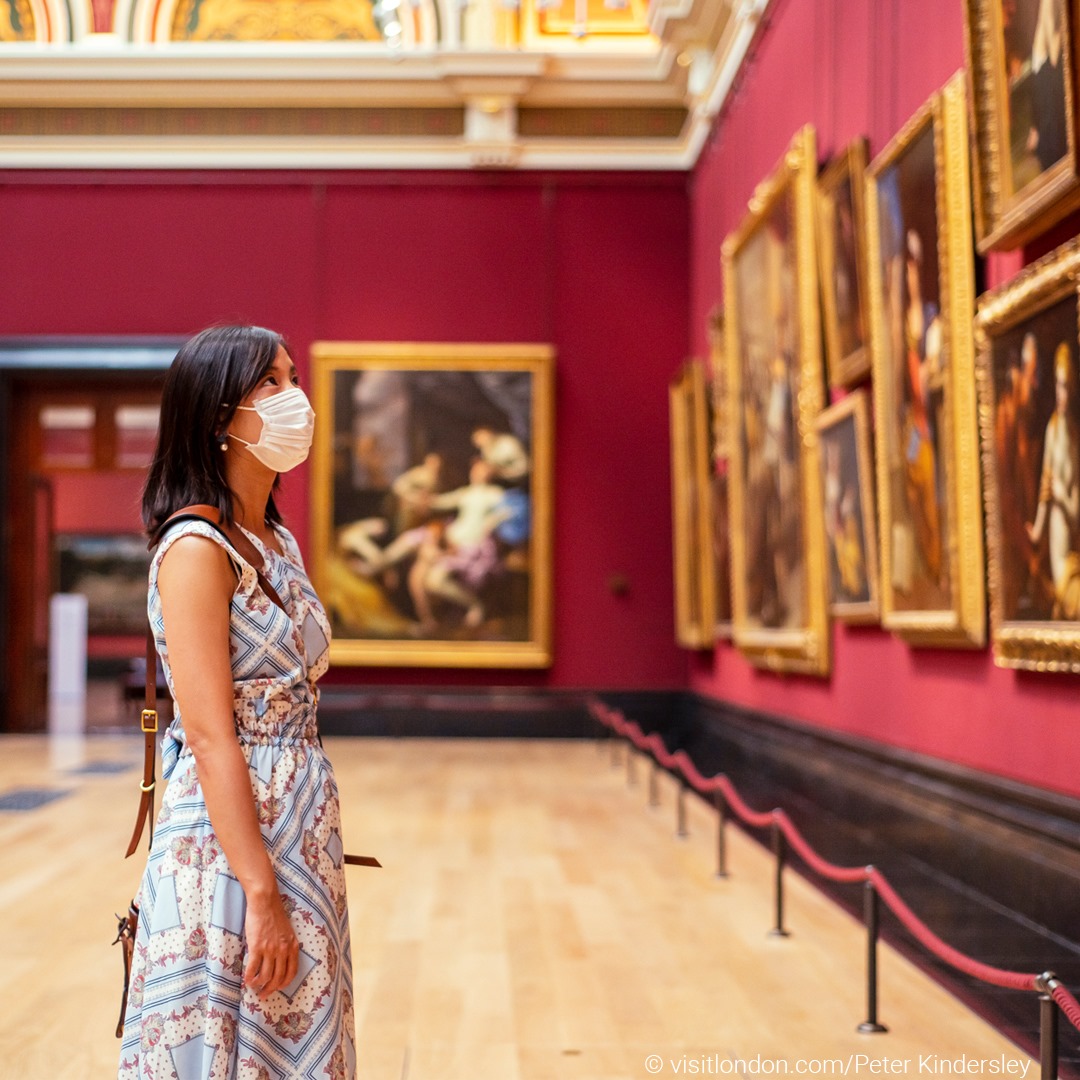 The National Gallery is one of the best places to visit for all art enthusiasts that are residing and visiting London. Offering free access that is available for all individuals and groups, you may check the different artworks that they have that are being shown in their gallery. They regularly hold events like creative session, art discussion and art courses. They also highlight different works from a variety of artists across the globe and provides a varied collection of more than 2,600 paintings that you can look into and enjoy.
They also have a shop that offers art prints, art books and accessories that you would love to purchase and include in your growing numbers of artworks. Plan your visit now to check all the things that they can offer or you may visit their website and check their online shop and purchase a lovely art that you can treasure for yourself or give as a gift to your friends and loved ones.
Products/Services:
Exhibitions and Events, Art and Artists, Learning, Research
LOCATION:
Address: Trafalgar Square, London WC2N 5DN
Phone: 207 747 2885
Website: www.nationalgallery.org.uk
REVIEWS:
"After a crazy year we decided upon a trip to London and I couldn't think of anything I wanted to do more than view beautiful pieces of artwork and boy did we find it! One of the Worlds most exceptional collections of priceless masterpieces. If you want to feel refreshed and rest the mind, take a stroll around the iconic halls at National Gallery." – Martin Adams
Hayward Gallery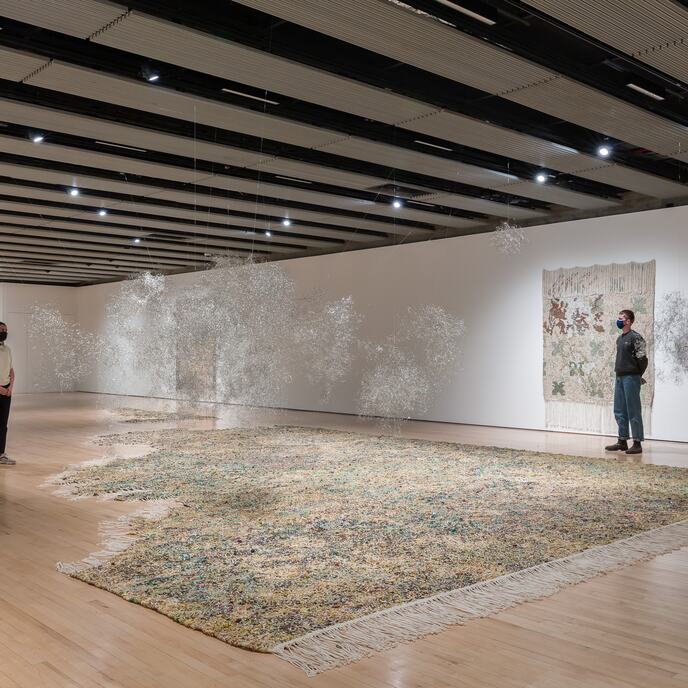 Hayward Gallery is a world-renowned art gallery that houses a wide array of contemporary arts from various artists and painters. They hold regular events and exhibitions to highlight the works of their artists and to give an avenue for their works to be discovered by collectors and enthusiasts. They want to make all arts easily accessible to the public through the various displays that they have They are dedicated to discovering new talents and come upon undiscovered artists and connect them to the wonderful world of art.
They also have their own shop where various art collectors and enthusiasts can check their wide variety of collection and purchase them to be added to their own numbers of art acquisition. Come and plan your visit now and check this exciting place teeming with overflowing talents and artistry that you will never find elsewhere.
Products/Services:
Cloakroom, Shop
LOCATION:
Address: Hayward Gallery, Southbank Centre, Belvedere Rd, London SE1 8XX
Phone: 203 879 9555
Website: www.southbankcentre.co.uk
REVIEWS:
"Among the Trees is a brilliant exhibition focusing on individual pieces rather than the bigger environmental issue. It's a slightly subtler way of getting the message across but perhaps underplays the scale of the crisis. Having said that, the works on display are beautiful and evocative. Well worth a visit." – Sam Elfer
Mall Galleries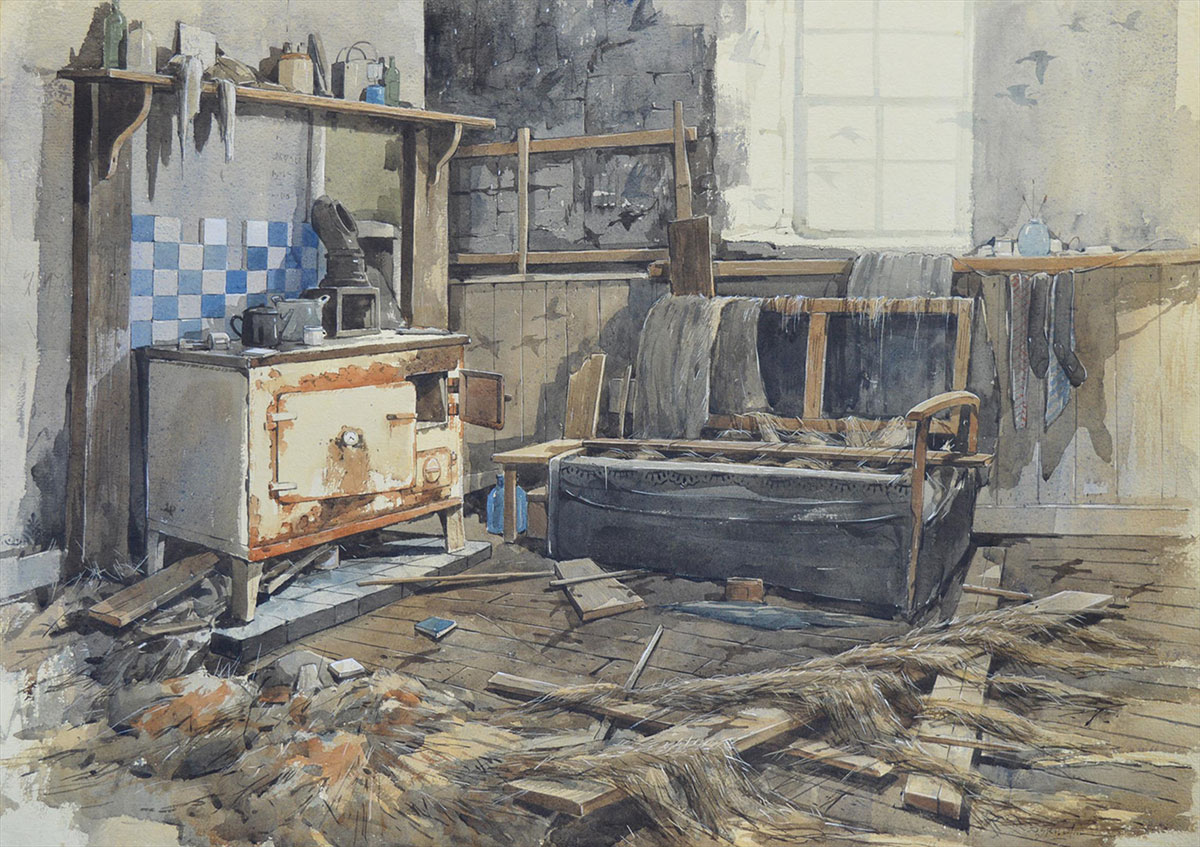 Mall Galleries is an exhibition venue that aims to support different artists and promote the arts that they have. Working on maximising the engagement for all artists and give them a proper channel to introduce their works and artistry, they work with all contemporary artists and designers from all across the Midlands and beyond. They hold regular events, workshops and exhibitions to share their lovely and beautiful art pieces.
Showcasing different exhibitions all throughout the year, you can find amazing pieces that will catch your interest. They also offer consultancy services where they extend commission art, business art services and other projects from private individuals, groups, businesses and foundations. Visit their gallery now and be amazed at the wonderful creativity and diversity that they richly deliver with style.
Products/Services:
Buy Art, Art Consultancy
LOCATION:
Address: The Mall, St. James's, London SW1, UK
Phone: 207 930 6844
Website: www.mallgalleries.org.uk
REVIEWS:
"My favourite Gallery in London, always a wonderful place to visit, even during these difficult times. We felt perfectly safe and socially distanced but were able to move around the gallery at our own pace and enjoy being back amongst beautiful artworks. Felt very privileged to be a participating artist this year after so many times visiting as a spectator (and took a social distance selfie too!)." – Kirstie Trobe