Below is a list of the top and leading Bakeries in Leeds. To help you find the best Bakeries located near you in Leeds, we put together our own list based on this rating points list.
Leeds' Best Bakeries:
The top rated Bakeries in Leeds are:
Roundhay Bakehouse – North Leeds' first kitchen door bakery
Haigh's Bakery Guiseley – offers free national delivery
Dumouchel Patisserie – an artisan bakery producing a full range of bread, patisserie, savouries, cooked meal wedding cakes and chocolates
The Yummy Yank – all products can be found at various farmers' markets, food festivals, retail outlets, private orders, online shop and catering by request
The Crow's Rest Bakehouse – offers artisan, baked to order cakes
Roundhay Bakehouse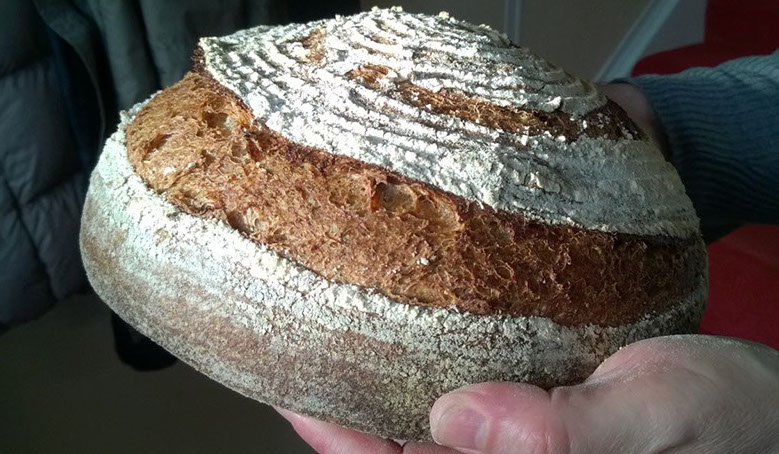 Roundhay Bakehouse is the first-ever kitchen door bakery in Leeds that is reputed for making artisan bread from their dedicated small home kitchen. Using local flours and ingredients that are sourced to perfection, they offer sourdough, baguettes, croissants, buns, doughnuts and cakes that are baked fresh for the complete enjoyment of all their customers and patrons. Offering unique bread and cakes that showcases both traditional and contemporary flavours that will excite your taste buds, check their bakery now and order the different bread that is tempting your palate and catching your fancy.
They are available every Saturday from 9 AM to 1 PM so do not hesitate to pay them a visit and buy their baked goodies. You may also contact them to arrange a special order so hurry and reach out to them either through chat or phone. Offering you the goodness that you will not find in other bakery or patisserie, savour the delicious bread that they have and share it with your loved ones and friends and make them happy and full.
Products/Services:
Bread, Cakes and Fancies, Patisserie, The Pompeii Miche
LOCATION:
Address: 12 Moor Allerton Cres, Moortown, Leeds LS17 6SH
Phone: 744 997 8837
Website: www.roundhaybakehouse.com
REVIEWS:
"What a hidden treat. Very light and delicious sourdough (best I've had in Leeds). Variety of very tasty baked goods." – Theo Sheridan-Watts
Haigh's Bakery Guiseley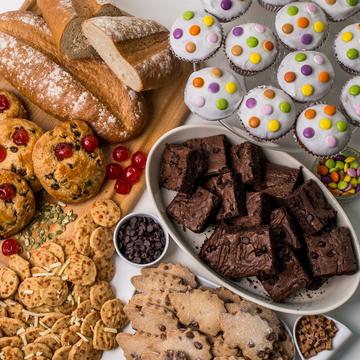 Haigh's Bakery Guiseley is a family-owned bakery and confectionery shop that has been offering different delicious treats to all individuals residing in the Yorkshire area. Offering different bread boxes with a variety of choices that will fit your specific taste and requirements, you would most certainly enjoy the baked treats that they put together for you and your family's ultimate delight and satisfaction. They have brown bread box, mixed bread box, white bread box and sourdough bread box.
They also offer boxes for the sweet tooth that consists mainly of double chocolate brownie, toffee shortbread biscuits, smartie buns, cheesy biscuit bites and many others. Depending on your choice, their bread box ranges from £9.50 to £22.50 per box. Available from 9:30 AM to 2 PM from Mondays to Fridays, hurry and place your order and get delish treats that only they can give. To add value to your purchase, they can also do national delivery so hurry and contact them now.
Products/Services:
Bakery Boxes
LOCATION:
Address: 28A Otley Rd, Guiseley, Leeds LS20 8AH
Phone: 194 387 8766
Website: www.shop.haighsbakery.co.uk
REVIEWS:
"Just received my delivery of freshly baked goodies from Haighs Bakery. They are doing home deliveries during the pandemic. I ordered online through the website, but you can also phone them to order. I am now going to send one to my Grandparents who are currently isolated. They will love it." – Ben Merrett
Dumouchel Patisserie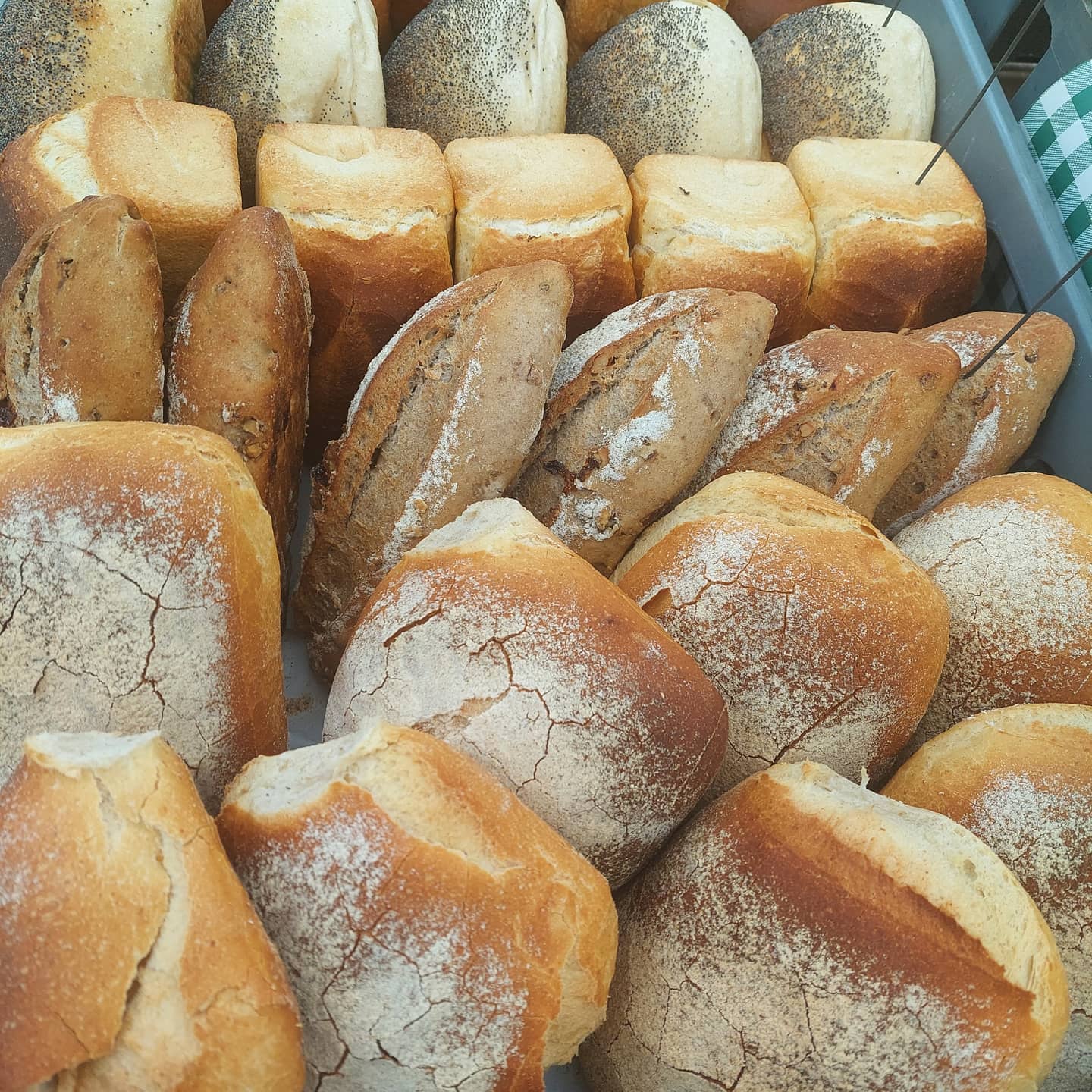 Dumouchel Patisserie is a patisserie shop that offers not just baked treats but also high-quality services ranging from catering, cookery school and consultancy. Established in 1998 by Thierry Dumouchel, a master baker and highly reputed chocolatier, they are known to provide a wide range of delish and flavourful pastries, cakes, bread and chocolate that will certainly excite your palate. All their products are freshly baked for your optimum pleasure made from carefully sourced English and French flours.
Using the all-natural process of dough fermentation and baking, enjoy the unique taste that is heavily inspired by traditional French fancies like millefeuille, chocolate eclair, Miroir passion and many others. Available to serve all their clients from 8:30 AM to 1 PM from Wednesdays to Saturdays, come and visit their store and order all the nice treats that will satisfy your cravings and leave you full and utterly delighted.
Products/Services:
Weddings, Catering, Cookery School & Consultancy
LOCATION:
Address: 1 Ninelands Ln, Garforth, Leeds LS25 1NX
Phone: 113 287 0055
Website: www.dumouchel.co.uk
REVIEWS:
"Amazing cakes, I don't think there is a place in Leeds that can compete. Also, the staff was super nice, warmly welcoming everyone who comes to buy cakes. Definitely will visit this patisserie again." – Kath Pro
The Yummy Yank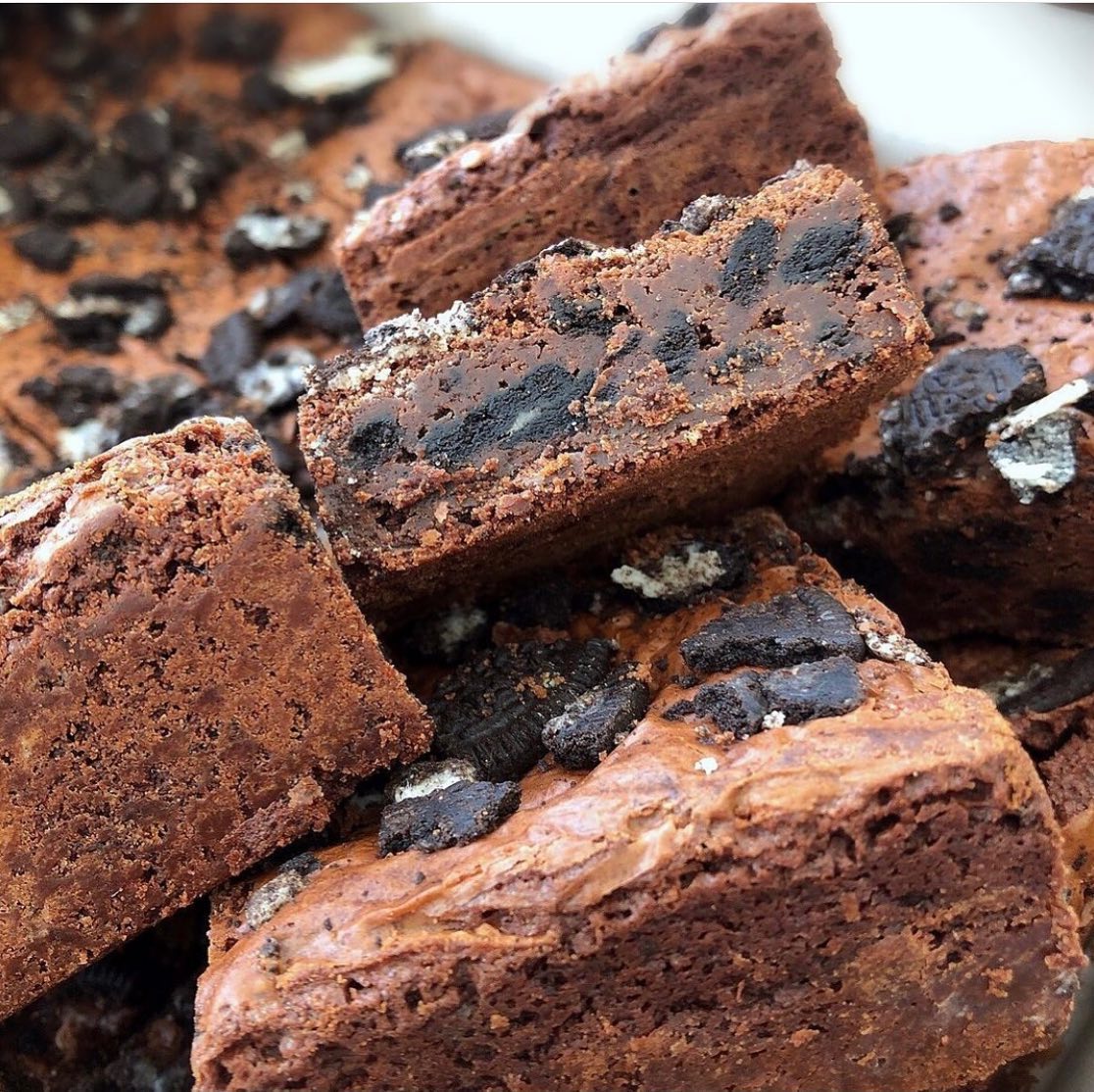 The Yummy Yank is an American-inspired bakeshop that offers traditional American bread that are given a contemporary twist to add to your delight and ensure your satisfaction. Established in 1997 by Lisa Gair, she offers delicious desserts and yummy baked goods that will delight your senses and satiate the sweet tooth in you. Creating your all-time favourites baked treats like brownies, bars, cheesecakes, loaf cakes, layer cakes and other classics, you would most certainly have a wonderful gastronomic experience with them at the helm of your food adventure.
You can mostly find their bread in different farmer's markets, retail outlets and food festival so hurry and check them. They can also accommodate private orders as well as catering service so hurry and reach out to them for the next party that you have in mind and let them supply you with delicious desserts that are guaranteed to make all your guests happy. Enjoy the delicious treat that only they can offer and have their signature bread and cakes at a very affordable price that will fit your budget.
Products/Services:
Brownies & Bars, Loaf Cakes, Cakes & Cheesecakes
LOCATION:
Address: Leeds, UK
Phone: 791 936 5931
Website: www.theyummyyank.co.uk
REVIEWS:
"I love these brownies! They are so large, moist and delicious. Hubby and I get them as an adult-only treat. Absolutely fantastic!." – Melanie Folkes-Mayers
The Crow's Rest Bakehouse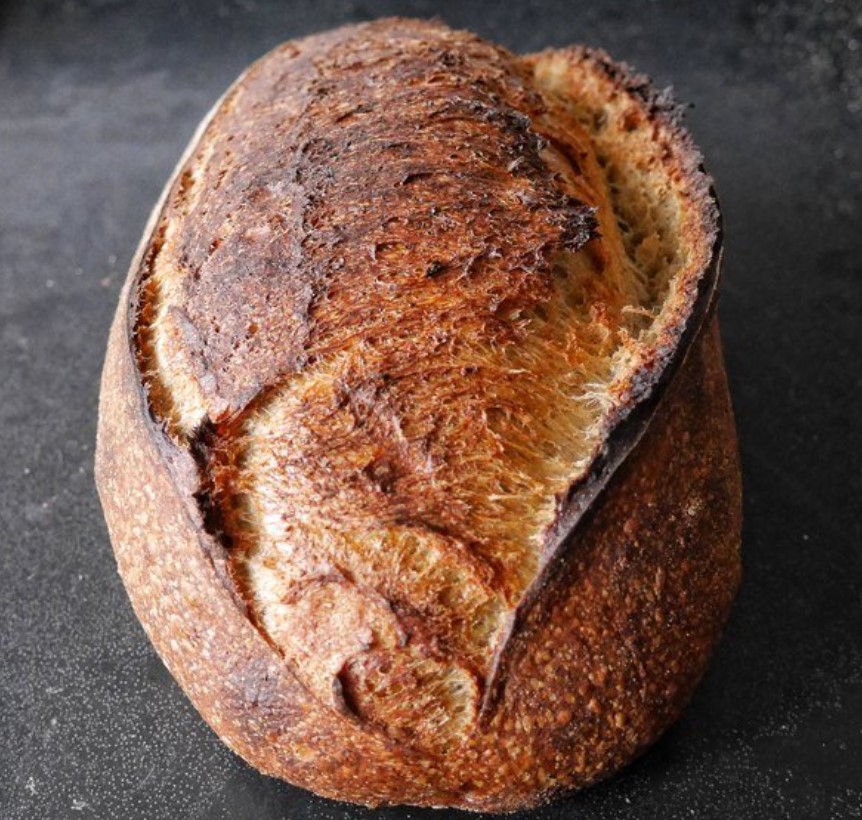 The Crow's Rest Bakehouse offers a variety of artisan bread that are baked to order. Dedicated to providing you baked treats that are not only delicious but are also nutritious and with low carbon footprints, they create their bread using organic flours and grains carefully sourced from reputable organic millers and farmers. Using the traditional process of making bread, they let the dough sit for slow fermentation using sourdough and commercial yeast for added flavour and taste.
All the bread that they offer are 100% all-natural without any additives or improvers. Some of the bread that they usually supply includes apricot and earl grey sourdough, seeded sourdough and wildfarmed sourdough so if you are into this type of artisan bread then do not hesitate to place your order. Come and visit their online shop and add to cart all pieces of bread that are tempting your palate and arrange a collection that is normally done every Thursday and Saturday.
Products/Services:
Shop, Workshop
LOCATION:
Address: 10 Newland St, Wakefield WF1 5AH
Phone: 783 720 7262
Website: www.thecrowsrestbakehouse.co.uk
REVIEWS:
"Joined Alexandra's Intro to Gluten-Free Bread and it was very informative and fun, everything very well explained. Gluten-free bread is a very vast subject, but I felt her class gave me a good knowledge of the basics and the confidence to start experimenting on my own. Thanks, Alexandra!" – Silvia Cocco