Below is a list of the top and leading Dermatologists in Leeds. To help you find the best Dermatologists located near you in Leeds, we put together our own list based on this rating points list.
Leeds' Best Dermatologists:
The top rated Dermatologists in Leeds are:
Dr F Latheef, Private Dermatologist Leeds – offers his services to both self-funding and medically insured patients
Dr Raman Bhutani – has many publications in the field of medical and surgical dermatology in peer-reviewed international journals and has presented in multiple international forums
Dr Jaskiran Azad – registered with the General Medical Council
Ms Aiza Jamil – a member of the British Association of Dermatologists
Dr Mohammed Sayeedullah Shareef – enjoys teaching medical students and junior doctors
Dr F Latheef, Private Dermatologist Leeds
Dr F Latheef, Private Dermatologist Leeds is a renowned dermatologist that is practising in Leeds. Specialising in the diagnosis and treatment of different skin allergies, he endeavours to provide all his patients with the best experience and quality service that is efficient and will help manage the conditions that they have and enhance them for the best solutions. He also offers general dermatology assistance for different skin, hair and nail issues like psoriasis, eczema, alopecia, acne, recurring bacterial infections, seborrhoeic warts and many others.
He can also do allergy testing and is also adept in handling both melanoma and non-melanoma skin cancer conditions. He also offers skin surgery as needed so hurry and contact him to discuss the different dermatological issues and concerns that you have. Book an appointment now and be at ease in knowing that one of the finest doctors in town is handling your case.
Products/Services:
Acne, Allergy, General Dermatology, Melasma, Skin Cancer
LOCATION:
Address: Nuffield Health Leeds Hospital, 2 Leighton St, Leeds LS1 3EB
Phone: 778 447 6138
Website: www.drfaheemlatheef.com
REVIEWS:
"I attended an appointment with Dr Latheef on 1.10.20. I was immediately made to feel welcome and able to express my worries. This was a very positive experience and I feel more able given the support to manage my skin condition. Thank you so much Dr Latheef." – Philomena Meynell
Dr Raman Bhutani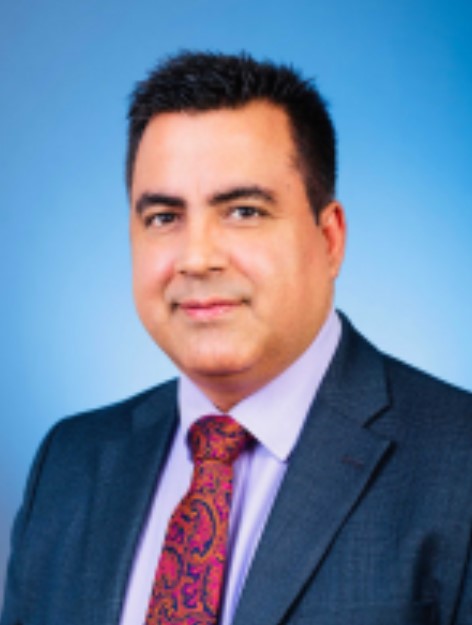 Dr Raman Bhutani is a Consultant Dermatologist that is currently offering both private and NHS services and is affiliated with Sk:n Clinics, Salford Royal Foundation NHS Trust and BMI The Beaumont Hospital. He works with different patients from varying age group and can address different skin conditions and problems including acne, solar keratosis, aged and sun-damaged skin, alopecia areata, birthmarks, moles, napkin dermatitis, rash, rosacea, scarring, verruca, warts and scleroderma. Using the latest technology and medical approach and processes, he can perform different procedures such as cryotherapy, curettage, cyst removal, dermoscopy, hair loss treatments, laser treatment and anti fungal therapy.
Apart from handling different clinics, he is also active in different research and has presented his works in both national and international setting. Contact him on his phone or book an online appointment and check the many services that he can deliver in full efficacy. Get the best care and the most amazing results on the different treatment that he offers and be more confident with your looks under his capable assistance and aid.
Products/Services:
Cosmetic Dermatology, General Dermatology, Morphoea, Paediatric (Pediatric) Dermatology, Skin Cancer
LOCATION:
Address: Sk:n Clinics – Leeds Street Lane 52 Street Lane, Leeds, United Kingdom, LS8 2ET
Phone: 333 060 5116
Website: www.doctify.com/raman-bhutani
REVIEWS:
"Highly Recommended." – Ashana Green
Dr Jaskiran Azad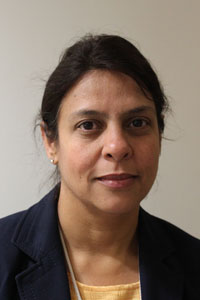 Dr Jaskiran Azad specialises in both general and cosmetic dermatology. She is currently affiliated with South Tees Hospitals NHS Foundation Trust for the NHS service that she delivers and is privately practising at Sk:n Clinic. Handling common dermatological issues like acne, moles, rosacea, psoriasis, rash and skin cancer, she works hand in hand with all her patients in order to properly diagnose their condition in order to apply the best solution that will fit well their needs.
Some of the medical tests and treatments that she conducts include mesotherapy, micro-needling, mole check, mole mapping, skin biopsies, skin cancer screening, dermabrasion, dermoscopy, acne and scarring treatments, laser treatment, skin rejuvenation and tattoo removal. With her years of experience and acquired knowledge over her years of practice, she can ensure safe treatment for your skin and guarantees that all procedures that she offers are priced reasonably. Professional and personable, always happy to welcome new customers and service their existing clients and assist them with their problems while educating them n proper skincare to maintain long-lasting wellness and good health for your skin.
Products/Services:
Acne, Moles, Psoriasis, Rash, Rosacea, Skin Cancer
LOCATION:
Address: Sk:n Clinics – Leeds Street Lane 52 Street Lane, Leeds, LS8 2ET
Phone: 333 060 5683
Website: www.doctify.com/dr_jaskiran_azad
REVIEWS:
"Rated 5 star." – Kara Nunes
Ms Aiza Jamil
Ms Aiza Jamil is a consultant dermatologist that has a special interest in paediatric dermatology, skin cancers, mole checks and removal of skin lesions. A proud member of the British Society of Medical Dermatology and British Association of Dermatologists, she offers her expertise to all clients suffering from different dermatological conditions that are affecting their lives and confidence. She offers both aesthetic medicine and other non-surgical procedures for the different skin conditions that you may have.
With her comprehensive skincare, she guarantees to bring back the confidence that you have lost and give you supple and radiant looking skin. Contact her clinic now to book an appointment and let her offer the safest and reliable treatment for the problem that you have. Caring for all individuals, men, women and children, entrust all your worries under her capable hands and get amazing and wonderful results that will make you glow.
Products/Services:
Acne, Rash, Scarring, Scleroderma, Skin Tags, Vitiligo, Warts (Viral)
LOCATION:
Address: Sk:n Clinics – Leeds Street Lane 52 Street Lane, Leeds, LS8 2ET
Phone: 333 060 5683
Website: www.doctify.com/aiza-jamil
REVIEWS:
"Attended to my needs in a friendly manner." – Troy Malek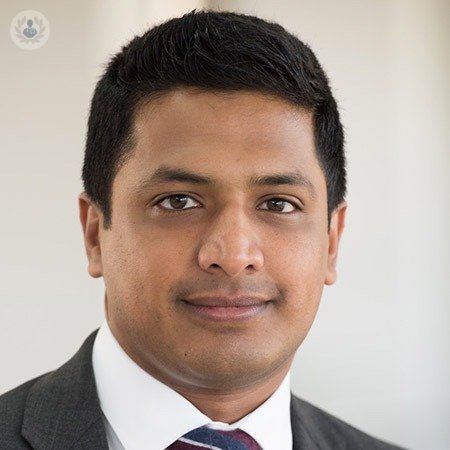 Dr Mohammed Sayeedullah Shareef is one of the dermatologists in Leeds that offers a full spectrum of skin treatment for different skin conditions that his patients have. He assists with all skin problems from psoriasis, eczema and acne as well as skin infections, hair and nail problems and isotretinoin. He offers minor surgical treatment and minor cosmetic procedure like mole and skin tag removal.
With his expert and amiable service, he ensures to provide customised treatment that is applicable to the skin type and issue that you have. Using advanced equipment, technology and practises, she is sure to deliver the best results beyond customer's satisfaction. He also offers his services at a very reasonable rate so hurry and tap his expertise now. He is currently affiliated with The Yorkshire Clinic in Bradford so do not hesitate to schedule an appointment and get the different skincare services and treatment that he offers.
Products/Services:
Skin Cancer, Cosmetic Dermatology, General Dermatology, Morphoea, Paediatric (Pediatric) Dermatology
LOCATION:
Address: The Yorkshire Clinic Bradford Road Bingley BD16 1TW
Phone: 127 455 0874
Website: www.finder.bupa.co.uk/dr_mohammed_sayeedullah_shareef
REVIEWS:
"Dr Shareef was knowledgeable and he listened to my concerns. He explained everything clearly and advised me what to expect throughout my treatment." – From www.doctify.com