Below is a list of the top and leading Dietician in Glasgow. To help you find the best Dietician located near you in Glasgow, we put together our own list based on this rating points list.
Glasgow's Best Dietician:
The top rated Dietician in Glasgow are:
Marie Jarvis Nutrition – offers free phone consultation
FIT Scotland – recommends the items to eliminate from your diet and lifestyle
Craig Watson Sports Nutrition – offers online recipes for healthy and nutritious meals
It's Nutrition – offers a sustainable weight loss program
Caroline Tyler – recommends vitamin and mineral supplementation as needed
Marie Jarvis Nutrition
https://www.instagram.com/p/CElqJ1AjvRq/
Marie Jarvis Nutrition is the practice of Marie Jarvis, a nutritional therapist that is dedicated to helping other people achieve a healthier lifestyle. She offers a personalised plan that would fit the needs of her clients and would address the different issues that they have like chronic health conditions and illnesses as well as food sensitivities that keep them from having a healthy diet.
She offers plan on how her clients can reduce sugar and bloatedness from their body. She provides a free 15 minutes phone consultation to check the issue of the client and help devise a health plan made just for them. She works to improve both the nutrition and lifestyle of her clients to revitalize their health and achieve a balance that they need to stay fit and healthy.
Products/Services:
10 Tips to Reduce Sugar, 7 Day Reduce The Bloat Plan, 15 Minute Exploratory Telephone Consultation, Nutrition and Lifestyle Workshops, 30 Day Revitalise Your Health Programme, 90 Day Rebalance Programme, Healthy Community Programmes, Corporate Health Programmes
LOCATION:
Address: Lamington Rd, Glasgow G52 2SE
Phone: 779 138 4750
Website: www.mariejarvisnutrition.co.uk
REVIEWS:
"Highly recommended." – Sharron Meager
FIT Scotland
https://www.facebook.com/Fitscotland/photos/a.1530122390626750/1586048978367424
FIT Scotland focuses on food intolerance that may be the cause of the illnesses of their patients like irritable bowel syndrome, fatigue, bloating, weight issues, mood swings, skin conditions and many others. With this in mind, they offer a comprehensive food intolerance testing to gauge the intolerants that the patients are suffering from and provide the proper diet, food plan and supplementary advice that would help them become fit and healthy.
They also provide coaching assistance on different health programs like sports performance, fat loss and muscle gain. Their rate runs between £120 to £300 depending on the program that the client will take. Contact them now to learn more about the services and health programs that they offer, they are available from Mondays to Fridays from 8 AM to 8 PM and on Saturday from 8 AM to 6 PM.
Products/Services:
Food Intolerance Testing, Nutrition Coaching
LOCATION:
Address: 41 St Vincent Pl, Glasgow G1 2ER
Phone: 778 603 5617
Website: www.fitscotland.co.uk
REVIEWS:
"Been just over a week since my appointment with Kyle. I genuinely can't believe the difference in how I feel and look, I went from being in pain every single day and suffering from awful bloating, to not suffering from these problems at all! Can't recommend enough." – Megan Welsh
Craig Watson Sports Nutrition
https://www.facebook.com/CraigWatsonSportsNutrition/photos/a.776643195692586/3358960284127518
Craig Watson Sports Nutrition offers comprehensive nutrition consultancy services to all the patients suffering from weight issue and other illnesses. Owned and managed by Craig Watson, a sports nutritionist, he provides different packages that would address the problem and the condition of his client and offer the best solution that would fit their needs and help them achieve their goals.
With his expertise and wealth of experience in the field, he devised different plans that put a value on the basic of nutrition, goal setting, meal planning and many others. He helps created exercise schedule and dietary requirements that are fit for the clients. The initial consultation is usually priced at £130 while follow-up sessions are at £25 so hurry and contact him to get his services and be guided on your journey to ultimate wellness.
Products/Services:
Nutrition Consultancy, Team Consultancy, Online Performance Nutrition Platform, Online Lifestyle Nutrition Platform
LOCATION:
Address: Burnbank Rd, Grangemouth FK3 8NX
Phone: 774 562 1994
Website: www.craigwatsonsportsnutrition.com
REVIEWS:
"Attended one of Craig's free marathon Nutrition workshops/lecture. Really valuable session. Craig is knowledgeable and shared solid, practical advice. I am confident that I will be better fuelled for my training and races on the strength of this. Thanks a million" – Mike Tierney
It's Nutrition
https://www.facebook.com/itsnutrition1/photos/a.751001368317118/2898962176854349
It's Nutrition is managed by Holly Hodge, a qualified Diet and Nutrition Advisor that is devoted to providing you with the best health and support for your journey to wellness. She is very knowledgeable with diet, nutrition and weight loss and she takes time to study and understand the underlying factors for your health struggles through diet analysis. She then helps patients reach their full potential in terms of health by ensuring proper education and food plan.
She also offers food education classes for groups like companies, sports clubs and even friends to help them understand proper diet to boost their productivity, immunity and fuel them on their works, activities, hobbies and sports. She is always available to welcome all inquiries, her available hours are from Mondays to Fridays from 10 AM to 6 PM and on Saturdays and Sundays from 10 AM to 12 Noon so feel free to get in touch with her.
Products/Services:
Diet Analysis, Personalised Food Plans, Weight Loss, Sports Nutrition, Food Education Classes
LOCATION:
Address: Glasgow, UK
Phone: 791 886 5180
Website: www.itsnutrition.co.uk
REVIEWS:
"I used the services of this nutritionist and reached my target weight in four months, additionally my energy levels increased giving a boost to my sports participation. Using this nutritional plan has changed my relationship with food and had a significant improvement in my quality of life." – Allan Cameron
Caroline Tyler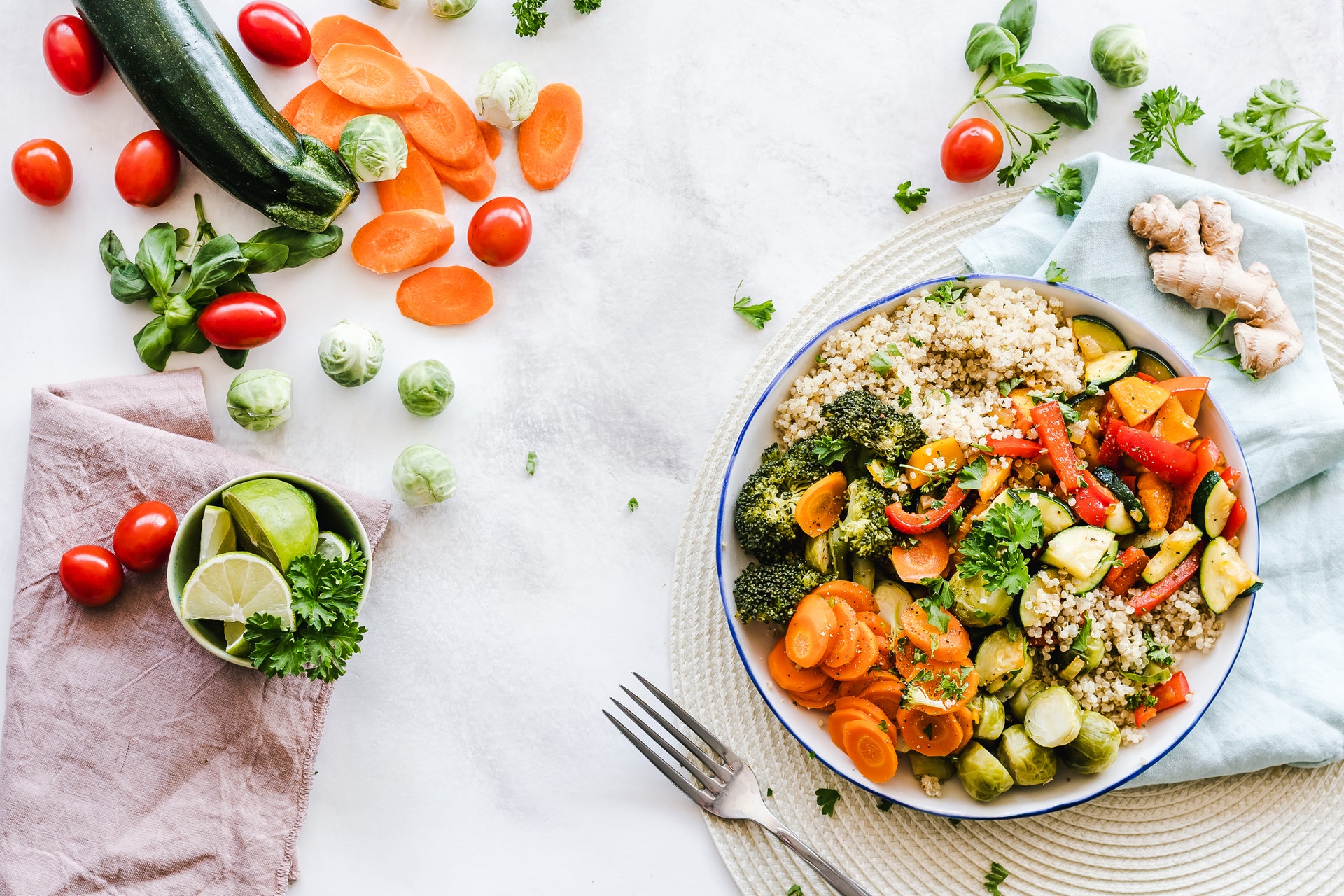 Caroline Tyler understands that food intolerance may lead to weight gain and other health issues that are hard to resolve. Putting this into consideration, she offers an extensive food intolerance test that would help determine the actual cause of your issue. She will then provide a comprehensive consultation where she will discuss with you your goal and suggest different health plans and nutritional guidance.
The test costs £85 and covers around 150 substances including common triggers. With the result of this test, she can determine the changes that she needs to incorporate on your diet to achieve the ultimate goal that you have. Book for an appointment now and let her help you achieve the best of health beyond your expectation.
Products/Services:
Extensive Food Intolerance Test
LOCATION:
Address: 5 La Belle Pl, Glasgow G3 7LH
Phone: 788 917 9504
Website: www.foodintolerancetestglasgow.co.uk
REVIEWS:
"This woman is brilliant and I can't recommend her enough. I used other tests which did highlight my gluten stuff but Caroline's test went a step further means I am running on all cylinders all the time – I can't believe the difference. Sleep better, way more concentration and my whole digestion is so much happier and so am I!!! Truly life-changing!" – Joseph Leech