Below is a list of the top and leading Dumplings in London. To help you find the best Dumplings located near you in London, we put together our own list based on this rating points list.
London's Best Dumplings:
The top rated Dumplings in London are:
Dumplings & Baos – open for deliveries via Deliveroo app
The Dumpling House – delivery available for a minimum order of £15
Mama Chen's Dumplings – available for nationwide delivery
Ugly Dumpling – combines Western ingredients and Asian home recipes
My Neighbours the Dumplings – Clapton – selling frozen dumplings
Dumplings & Baos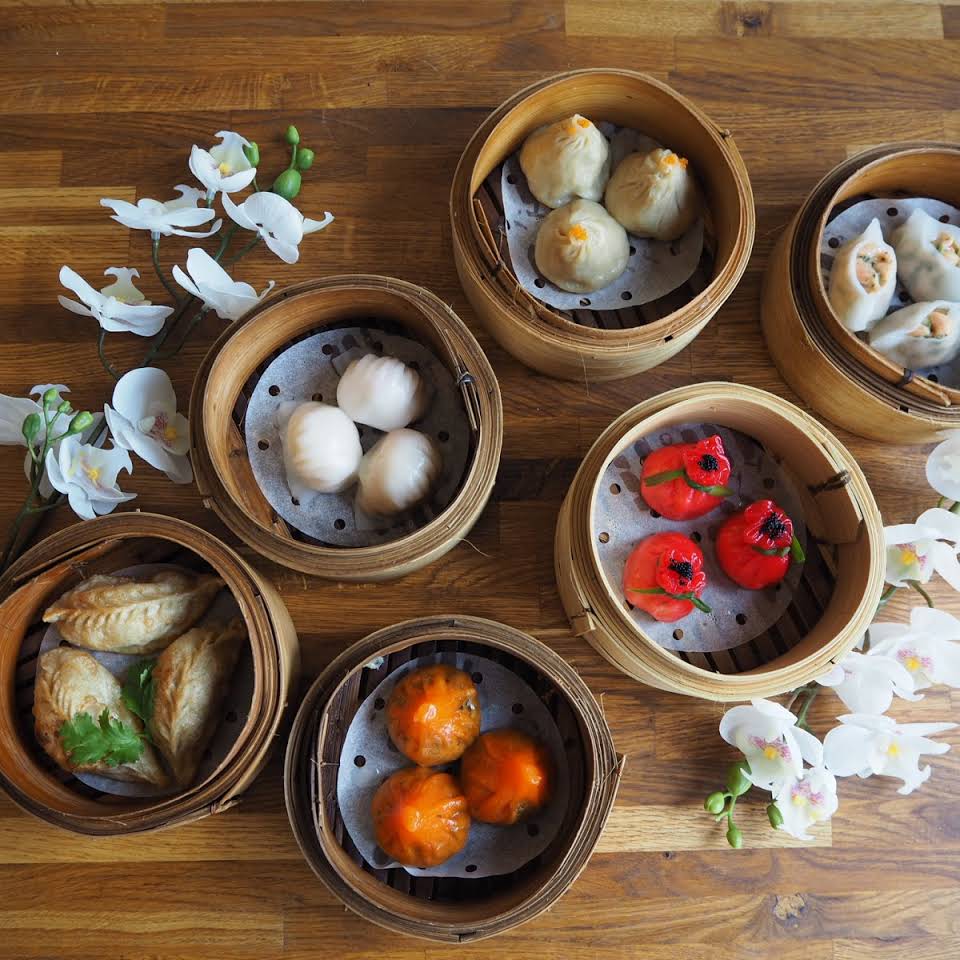 Dumplings & Baos is a Chinese restaurant that offers a variety of traditional Chinese cuisines that are rich in flavour and aroma. Part of their wide selection of dishes is the different flavours of dim sum dumplings. They have dumplings made from prawns, salmons, king scallop, mushroom, assorted vegetables, pork, lobster and many other ingredients. Thy offer both steamed and fried dumplings so you can really find one that will suit your taste.
Serving 3 pieces per basket, you can get their tasty dumplings between £5.30 to £7.50 per order depending on the flavours that you will have. Welcoming all people even those under special dietary requirements, they also have gluten-free and vegetarian options so come take a bite and enjoy the tasty richness that you can find in each serving of their dumplings. They are open from 5 AM to 9:20 PM on Wednesdays, 12 Noon to 9:20 PM on Thursdays, From 12 Noon to 9:50 PM on Fridays and Saturdays and from 12 Noon to 8:50 PM on Sundays so hurry and pay them a visit now or grab a takeaway to be enjoyed at your place.
Products/Services:
Menu
LOCATION:
Address: 31 Clapham Park Rd, London SW4 7EE
Phone: 203 759 0162
Website: www.dumplingsbaos.business.site
REVIEWS:
"The food was absolutely delicious! The salt and pepper prawns and pork buns were particularly good. The service was fantastic, too. The staff were lovely and really attentive. Will definitely be back!" – Isla Ness
The Dumpling House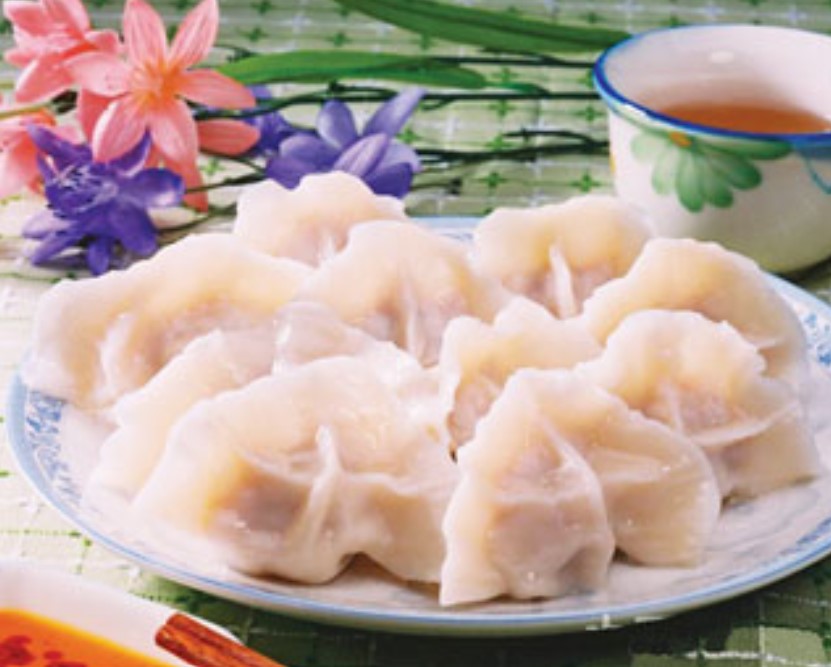 The Dumpling House offers a fusion of Korean and Japanese dishes that would certainly tempt your palate into tasting and patronising the wonderful offerings that they have. They serve a variety of dumplings that comes in 12  per portion that you can select to have either as boiled, steamed or fried. They have chicken and mushroom dumplings, pork with Chinese leaf, beef with onion and vegetable for £7.50 per portion and seafood for £8 per portion.
Apart from dumplings, they also offer different cold dishes, soups, oriental pancake, rice dishes, noodles and many others. Open for both dine-in and takeaway, they ensure that all food that they serve are made fresh daily using the finest ingredients that will bring its unique sumptuous flavour that you will love. Open to serve from Mondays to Saturdays from 12 Noon to 10:30 PM, come and check the delicious Oriental food that they offer for your complete satisfaction.
Products/Services:
Menu
LOCATION:
Address: 4, Ashbourne Parade, Finchley Rd, London NW11 0AD
Phone: 203 583 9026
Website: www.thedumplinghouse.co.uk
REVIEWS:
"The Dumpling House lives up to its name! Their dumplings were delicious and everything else we ordered suggested by Chin (sorry if I misspelled your name) was really good as well. Everyone was super friendly and the service was great. Definitely coming back here again." – Noorbanu Mohamedali
Mama Chen's Dumplings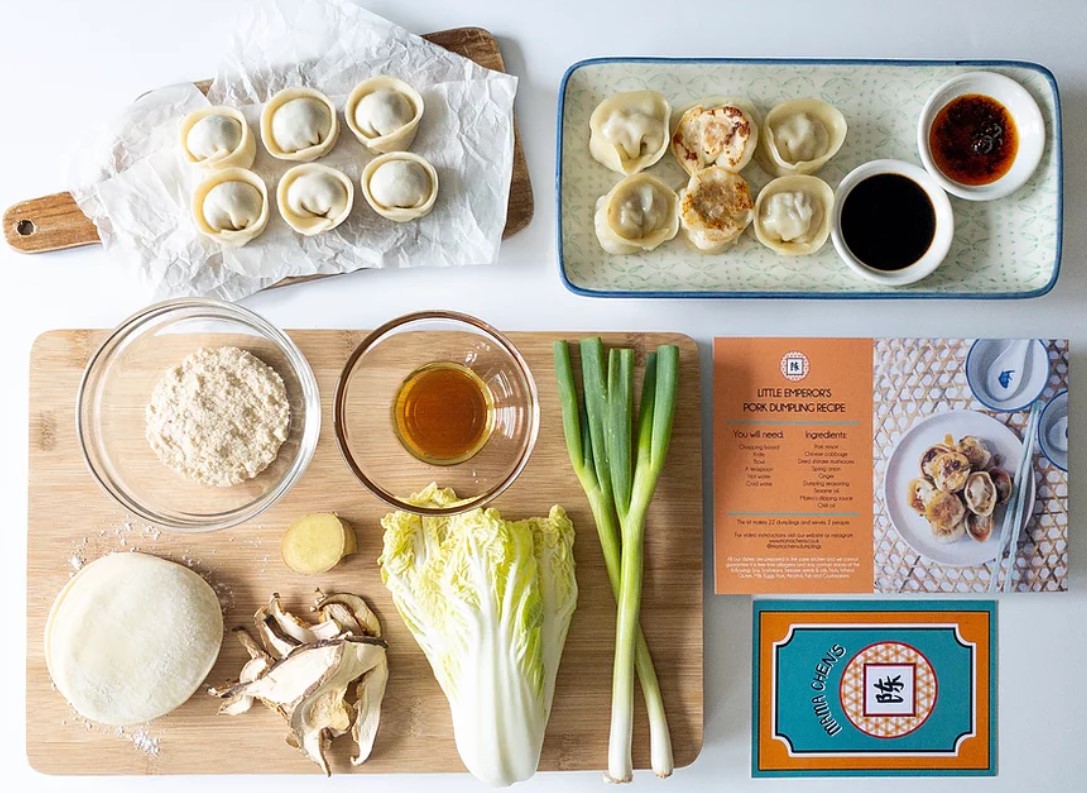 Mama Chen's Dumplings offers a one of a kind dining experience that you will not find elsewhere. Giving you the opportunity to prepare and cook your own dumplings and eat them at your convenience right at the comfort of your own homes, they provide dumpling cooking kits that are made fresh and frozen immediately to maintain their taste and good condition. Included in the kit are the cooking instructions and as well as the chilli oil and soy sauce and chopsticks to give you the authentic feel when eating the dumplings. All their dumpling kits can last month in the freezer so hurry and stock on the goodness and fry it or steam it depending on your taste.
They have prawn sium mai for £14.80 that comes in a pack of 12 frozen dumplings, golden nugget chicken dumplings for £13.50, OG wontons for £13.50 and green panda veggie dumplings for £13. They are available for delivery and collection for a minimum order of £20 so hurry and order your kit now. Savour the rich taste of traditional Chinese dumplings that you can prepare and cook anytime you fancy so place your order now.
Products/Services:
Menu, Kits
LOCATION:
Address: London Rd, Romford RM7 9QH
Phone: 774 373 5365
Website: www.mamachens.co.uk
REVIEWS:
"Amazing quality dumpling kit. Ingredients all fresh, well packed and delivered promptly. Instructions were really clear (we had never made dumplings ourselves before!), and the whole family had great fun making them together. Tasted absolutely amazing!" – Nikki Hunter-Pike
Ugly Dumpling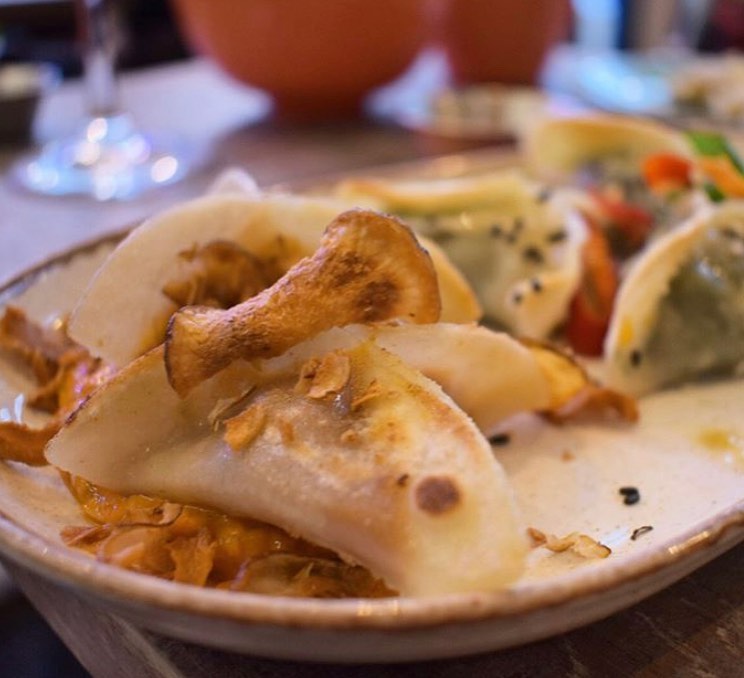 Ugly Dumpling is a restaurant that fuses nicely Asian home-cooked recipes with Western ingredients and blends them to get a tasty snacking experience that all their customers would love. They have handmade dumplings that are carefully concocted in order to maximise the flavours that they deliver. Highly innovative with their menu without letting go of the classics, they offer a wide lineup of dumpling dishes that would surely delight your palate. They have pork belly, aromatic duck, prawn and chive, stay chicken and spinach and tofu for £5 per order.
They also have cheeseburger dumplings, mushroom and truffle, cauliflower cheese, Thai green curry and spring roll for the same price of £5 per order. Each order comes in 3 pieces but you can also order their platter that comes in 8 pieces. They have a meat platter for £13 and a veggie and a vegan platter for £12. They also have a dumpling special made from lamb and harissa including mint and yoghurt for £9 that comes in 5 pieces per order. They also sell frozen dumplings that you can cook at home so come and visit them to try their cooked meals and bring home their frozen treats that you can cook at your place and share with your family and loved ones.
Products/Services:
Delivery and Collection, Menus, Street Food
LOCATION:
Address: 1 Newburgh St, Carnaby, London W1F 7RB
Phone: 753 961 4694
Website: www.uglydumpling.co.uk
REVIEWS:
"Very nice dumplings, both classic and creative, all very yummy. Would recommend both the pork and the duck." – Dani Reilly
My Neighbours the Dumplings – Clapton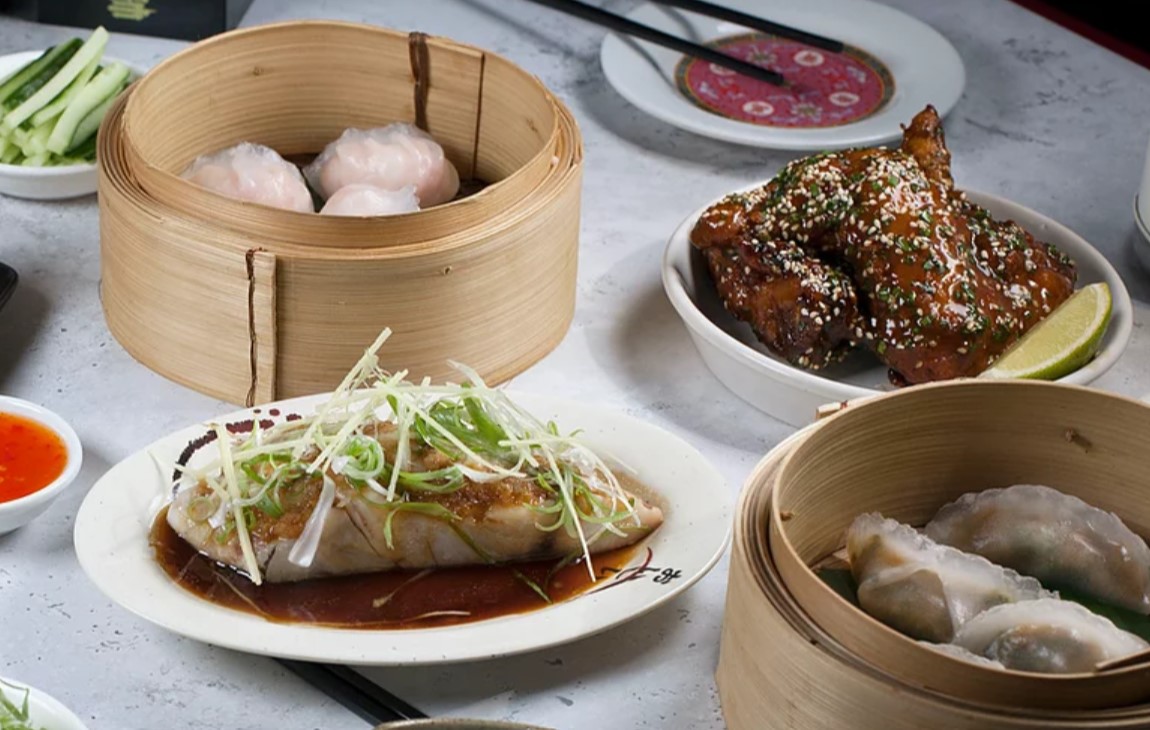 My Neighbours the Dumplings – Clapton offers both indoor and outdoor dining for all individuals and groups that are craving home-cooked Asian dishes that will not only whet their appetite but will also give them a filling experience. With two branches located at Victoria Park Village and Clapton, you can visit anytime you fancy and try the wide array of small plates that they have. They offer dumplings for £5.50 and £6 per order so come and take a bite of their famous dumpling meals.
They have siu mai classic made from pork and prawn. They also have prawn dumplings, veggie dumplings, potato and truffle su gok, pork and kaffir lime and peanut and mixed vegetables. They also serve cold plates, hot plates, rice dishes and sweets so hurry and give their meal a try now. Whether you are under a vegan, vegetarian or gluten-free diet, there is definitely something for everyone, so enjoy their sumptuous dishes that are very affordable and will suit well your fancy taste and big appetite.
Products/Services:
Book A Table, Shop, Menu, Takeaway
LOCATION:
Address: 165 Lower Clapton Rd, Lower Clapton, London E5 8EQ
Phone: 203 327 1556
Website: www.myneighboursthedumplings.com
REVIEWS:
"We went to the Victoria Park restaurant and really enjoyed it. Front of house Scottish chap lead us the way around the menu and even told us we might have ordered too much, and good advice it was too as the food was very tasty and ended up being quite filling. Great family atmosphere and excellent value, so will definitely return." – Levine Decker