Below is a list of the top and leading ENT Specialist in Manchester. To help you find the best ENT Specialist located near you in Manchester, we put together our own list based on this rating points list.
Manchester's Best ENT Specialist:
The top rated ENT Specialist in Manchester are:
Mr Khalid Ali – speaks both English and Arabic
Professor Iain Bruce – a member of the Standing Scientific Committee of the European Society for Paediatric Otorhinolaryngology (ESPO)
Mr Rohit Kumar – the Clinical Lead for Head and Neck cancer for South Manchester and the Christie Hospital
Mr Yakubu Karagama – has been invited as keynote speaker internationally and is a frontier in several voice, swallowing and nasal surgeries
Professor Simon Lloyd – part of the Manchester Skull Base team, the Manchester Auditory Implant team and the Manchester Neurofibromatosis type 2 and Paraganglioma (glomus) teams
Mr Khalid Ali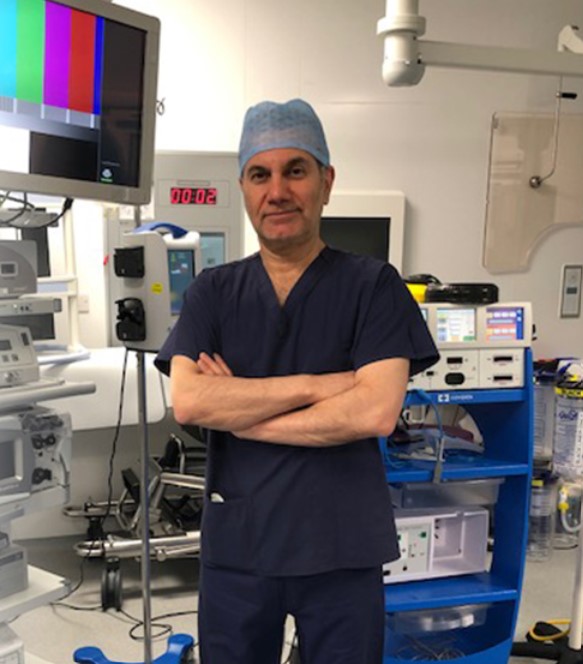 Mr Khalid Ali is a facial plastic surgeon and ENT consultant practising in Manchester and extending services in nearby areas. With over 25 years of experience, he provides expert ENT treatments for adults and children and offers ear, nose and facial cosmetic surgery services all throughout North West of England.
He helps all patients on different conditions like epistaxis, rhinitis, nasal allergy, vertigo, ear infection, hearing loss, lump in the throat, acid reflux, tonsillitis and tonsillectomy, vocal cord nodules, paralysis, hoarseness and more. A caring doctor following the highest standard of care, you can be certain of the best assistance that you will get under his care.
Products/Services:
Sinus and Nasal, Ear, Throat, Voice Specialist, Children ENT, Cosmetics Consultant
LOCATION:
Address: Spire Manchester Hospital 170 Barlow Moor Rd Manchester M20 2AF
Phone: 161 447 6600
Website: www.entconsultantmanchester.co.uk
REVIEWS:
"If anyone is looking for a surgeon then I highly recommend seeing Dr Ali. He will go through everything in the detail you need and give you peace of mind with the level of experience and knowledge he has to help you achieve amazing results." – Zack Hadjiyiannis
Professor Iain Bruce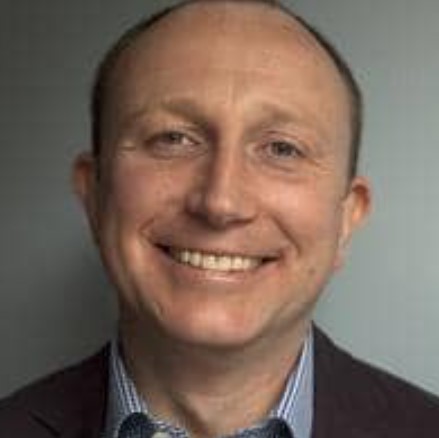 Professor Iain Bruce is a consultant ear, nose and throat surgeon that specialises in child ENT and its comprehensive issues and concerns. He looks after different ear, nose and throat problems, hearing loss as well as hearing implants. He also carries out other treatments such as ear surgery for both children and adult, cochlear implantation, cholesteatoma surgery, myringoplasty, ear infection surgery, bone conduction implants and many others.
He is currently connected with the Royal Manchester Children's Hospital and Central Manchester Foundation Trust where is holding a clinic. He accepts both new and current patients with a new patient's consultation fee starting at £200. Thorough and efficient, he delivers high-quality care using the latest techniques and process and state of the art equipment that will make the diagnosis, treatment and management of the patient's condition much easier and more efficient. Reach out to him now to check on the wonderful service that he can provide an ensure the best health and wellness particularly on your nose, ear and throat.
Products/Services:
Paediatric ENT, Adult & Paediatric Otology
LOCATION:
Address: Spire Manchester Hospital 170 Barlow Moor Road Didsbury Manchester M20 2AF
Phone: 161 447 6677
Website: www.spirehealthcare.com/professor-iain-bruce
REVIEWS:
"Prof. Bruce has dealt with my two young sons for glue ear over the years and he has always been very helpful in identifying and explaining matters and importantly putting my sons at ease." – Patient seen for Grommet insertion
Mr Rohit Kumar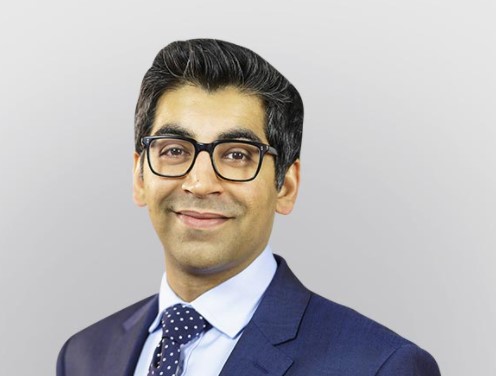 Mr Rohit Kumar is a highly experienced consultant on all ranges of ENT problems and disorders. He specialises in Paediatric ENT diseases and offers children's surgery to help manage and treat the different conditions that his patients have. Part of the different issues that he helps diagnose and treat are snoring, hearing loss, nose bleeds, blocked nose, tumours of the head and neck, thyroid disease, dizziness, watery eyes, taste disorders, facial pain and prominent ears.
With his years of practice coupled with acquired expertise and knowledge, he can deliver safe and seamless medical procedures that are guaranteed to bring wellness to all his patients. Some of the treatment that he offers are tonsillectomy, adenoidectomy, grommet insertion, septoplasty, septorhinoplasty, pinnaplasty, snoring surgery, nasal cautery and many others. He is currently holding a clinic at the Spire Manchester Hospital from 8 AM to 10 AM on Mondays and from 6 PM to 8 PM on Wednesdays so hurry and schedule an appointment and let him help you achieve the best health with his exemplary care and professional assistance.
Products/Services:
Allergy, Head and Neck Surgery, Hearing Loss, Sinus Surgery, Thyroid Surgery
LOCATION:
Address: Spire Manchester Hospital 170 Barlow Moor Road Didsbury Manchester M20 2AF
Phone: 161 516 7026
Website: www.doctify.com/mr_rohit_kumar
REVIEWS:
"I have a lot of confidence in Mr Kumar having seen him over a period of 18 months. He is very approachable / explains things very well and is extremely sympathetic to my problem." – www.doctify.com
Mr Yakubu Karagama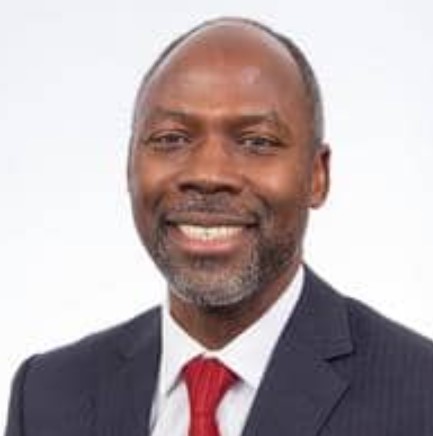 Mr Yakubu Karagama holds a private clinic at the Guy's & St Thomas' Hospital London and is also affiliated with BMI The Alexandra Hospital. He handles different ENT issues and problems on both adults and children and he ensures to thoroughly diagnose their issues to provide the right treatment that will fit the needs that they have, managed and improve their conditions and provide them with the wellness that they are aiming for. His special interest falls on laryngology and covers its full spectrum from voice, airway to dysphagia. He offers his expertise on all professional voice problems and nasal and sinus problems and all other ENT conditions.
Some of the treatment that he offers includes thyroplasty, nasal polyps surgery, septoplasty/ septorhinoplasty, myringoplasty, tonsillectomy and many others. In continued pursuit of innovative and cutting edge treatment and technology, he also takes part in different studies and research and has authored several publications related to his field of expertise. Personable, caring and efficient, you can certainly trust all your worries under his capable hands and he ensures to provide you with the safest and most effective treatment that will provide optimum wellness.
Products/Services:
Sinus Problem, Swallowing Disorders, Salivary Gland Diseases, Cosmetic ENT Surgery, Hearing Loss, Tonsil and Adenoid Infections, Snoring Problems, Vocal Cord Disorders
LOCATION:
Address: BMI The Alexandra Hospital Mill Lane CHEADLE SK8 2PX
Phone: 161 428 3656
Website: www.finder.bupa.co.uk/mr_yakubu_karagama
REVIEWS:
"I approached Mr Karagama with an unusual request – to help me burp! He was very sympathetic, supportive and professional. The diagnosis was quick and treatment well explained. It was an absolute success and have been thoroughly pleased with my whole experience." – www.doctify.com
Professor Simon Lloyd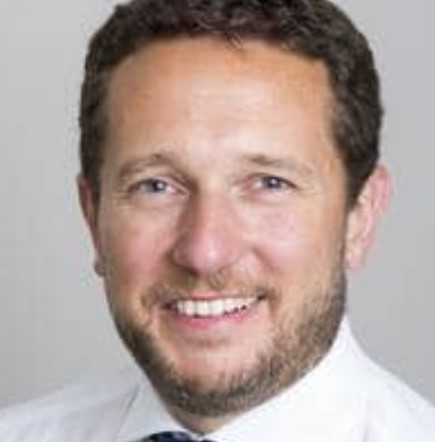 Professor Simon Lloyd is a consultant ENT surgeon that extends his specialisation and expertise on both private and NHS trust. A skilled doctor, he helps with the diagnosis, treatment and management of different ENT problems and conditions for both adults and children. He offers different treatment and surgery such as cholesteatoma surgery, cochlear implants, endoscopic sinus surgery, grommet insertion, myringoplasty, septoplasty and submucous resection, septorhinoplasty with graft or implant and tonsillectomy to name a few. With his speciality and acquired skill sets, he works hand in hand with different doctors and clinicians neurosurgeons, neuroradiologists, neurologists, speech therapists and audiologists to provide holistic care and wellness.
He is currently affiliated with Alexandra Hospital and Wilmslow Hospital where he is holding a private clinic and at Manchester Royal Infirmary, Royal Manchester Children's Hospital and at Salford Royal Hospital where he is doing NHS works. He is also teaching both undergraduate and postgraduate medical students and is the lead for ENT teaching at the University of Manchester. Contact his clinic now to schedule an appointment and trust in an ENT surgeon that can deliver quality care and the best medical assistance for the issue that you have.
Products/Services:
Adult ENT, Paediatric ENT
LOCATION:
Address: BMI The Alexandra Hospital Mill Lane, Cheadle, SK8 2PX
Phone: 808 302 9054
Website: www.doctify.com/professor_simon_lloyd
REVIEWS:
"Clear, very knowledgeable and felt safe in his care." – www.doctify.com