The year 2020 will forever be remembered as the year the COVID-19 pandemic arrived. As the world slowly recovers from the pandemic and vaccinations are rolled out across the worst-affected regions, identifying those with the infection and contact-tracing remains as crucial as ever.
One of the most common coronavirus infection symptoms is fever, which is why temperature checks have become commonplace in many large venues.
Thermometers are an essential medical device, necessary for all homes. They are so vital, no more than ever. If you operate a business or coordinate venues that host many people, you'll likely need to be administering temperature checks for all gatherers to ensure maximum COVID-safety.
So, if you're in the market for a batch of fever thermometers, here are the best 5 in the market we could find!
Here are the best thermometers to check for a fever:
1. CPR First Aid Fever Thermometer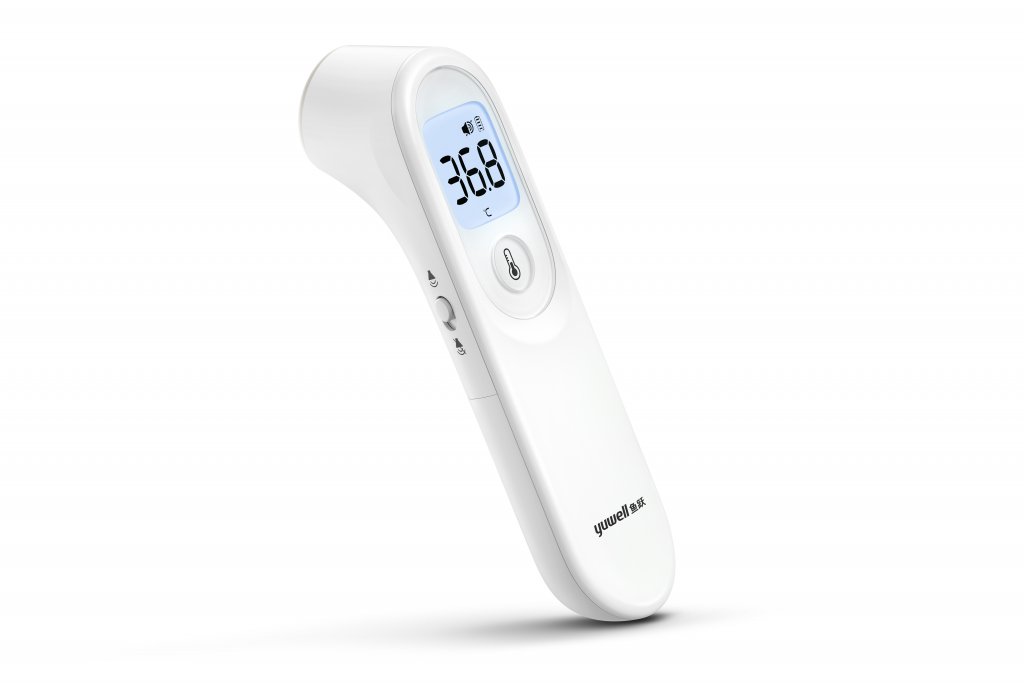 Want to buy it? – click here
Coming in at number 1 on our list is the fever thermometer from CPR First Aid. Using infrared-technology, the user does not have to touch the person being tested. This means the device is safer when testing a lot of people while minimising the risk of spreading infection. Both the people getting tested and the testers can maintain some form of social distancing and non-contact.
The device comes with two batteries, which need to be inserted upon purchase/delivery. Once you insert the batteries, the thermometer will automatically perform a self-test to ensure it is functional.
When using the device, point the thermometer at the person's forehead, approximately 5cm away from the skin. You do not need to touch the skin when measuring the person's temperature. Press the start button, and the device will instantaneously measure the person's temperature, displaying the recording on the small LED screen, while beeping and vibrating. Its rapid display and ease of use make this fever thermometer one of the best in the industry!
2.  CPR First Aid Ear Thermometer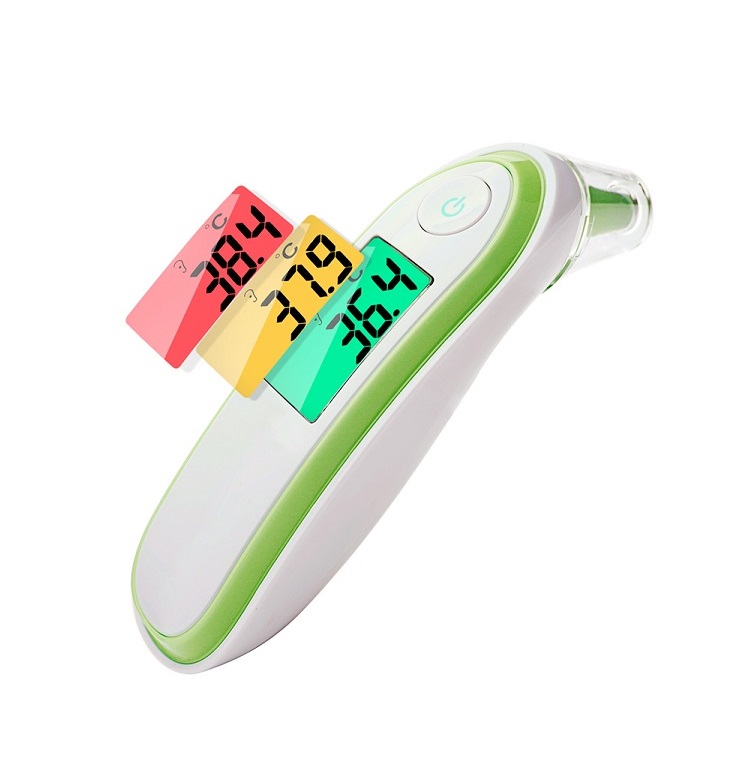 Want to buy it? – click here
Up next is another effective thermometer from CPR First Aid, specifically their ear thermometer. Designed for both personal and medical use, this ear thermometer is great for many reasons. It can be pointed directly at the forehead (like the fever thermometer) to record temperatures; however, it can also be placed near the ear for highly accurate readings. Yet again, this thermometer is non-contact, which means it's also fantastic for virus control periods (like what the world is experiencing right now).
CPR First Aid's Ear Thermometer is easy to use. Press the on-button to turn the device on and press that same button when recording temperatures. The device will sound three clear beeps if the person getting tested has registered a fever (high temperature). Moreover, the device comes equipped with a "smart memory" function, which means it saves your last 12 readings. This is an excellent way of monitoring your fever over time, showing how it develops. If your fever is worsening, then it might be time to seek medical attention.
3. Non-Contact PIVOT Infrared Thermometer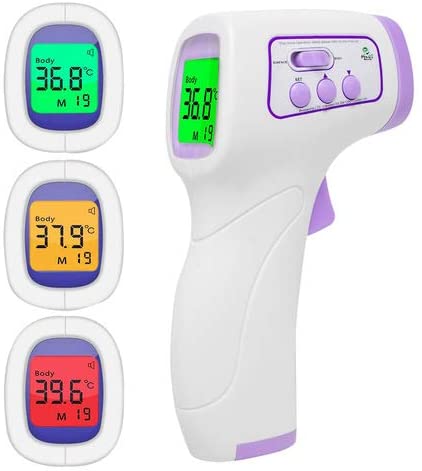 Want to buy it? – click here
At number three on our list is PIVOT's Infrared Thermometer. This device is precise, clinical and incredibly reliable. PIVOT devices all use ultra-sensitive sensors, which allow the device to deliver fast readings. This means if you are checking people into a restaurant, gym, leisure centre, school, nursery or large space, you'll want to be using this device. It can also measure temperatures from up to 8cm away, meaning distancing can be maintained for hygiene purposes.
Like the other devices on this list, PIVOT's Infrared Thermometer has an instant fever alarm, following a "traffic light" setting. The LED screen will display a green backlight for temperatures between 32 and 37 degrees Celsius. Temperatures from 37.1 to 37.4 will show an amber shade, while anything over 37.5 will shine a red backlight. If your temperature is over 37.5, make sure you check again to ensure it wasn't a false reading.
4. HYLOGY Forehead Thermometer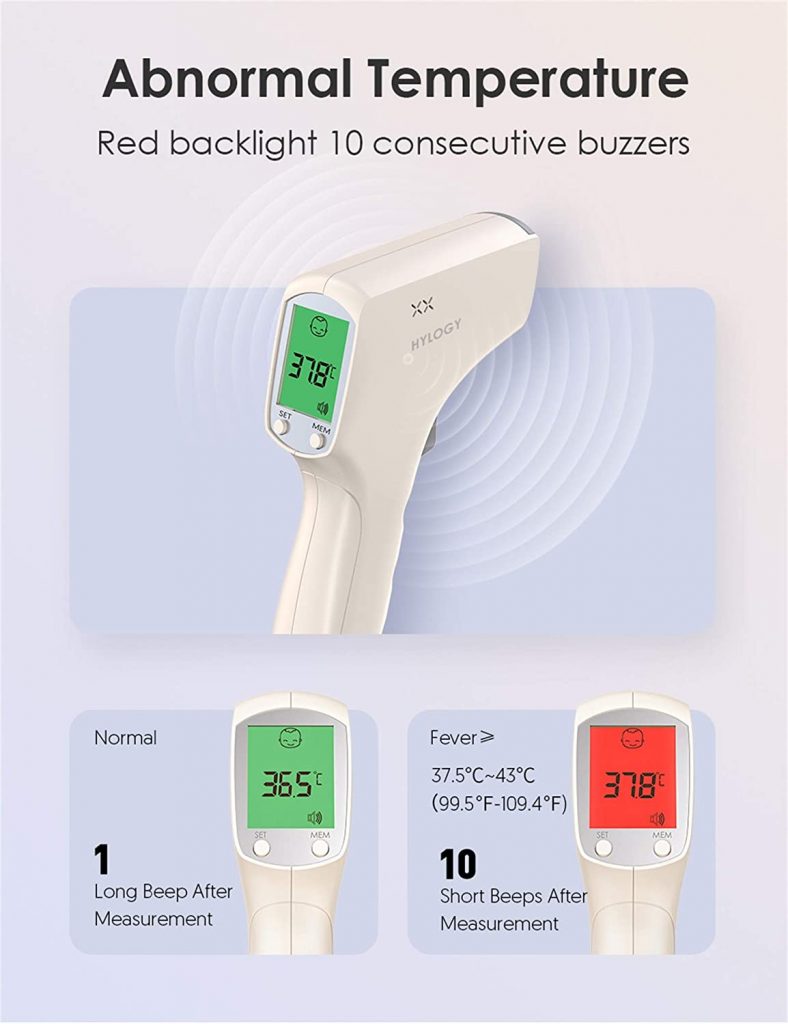 Want to buy it? – click here
Up next is HYLOGY's Forehead Thermometer, which is one of the best available in the market. It completes measurements in under 1 second and boasts a tiny margin of error +/- 0.2 degrees Celsius. Another thing that's great about HYLOGY's device is that it can be easily switched from the Celsius scale to Fahrenheit scale, making it perfect for any user.
This device has also been trialled and approved by professionals, so you can rest assured knowing you are using a device endorsed by qualified clinicians. It's also a highly versatile device, in the sense that it can be used to measure body temperatures, room temperatures and object temperatures. It's quick, accurate, affordable and easy to use!
5. ANKOVO Infrared Thermometer for Fever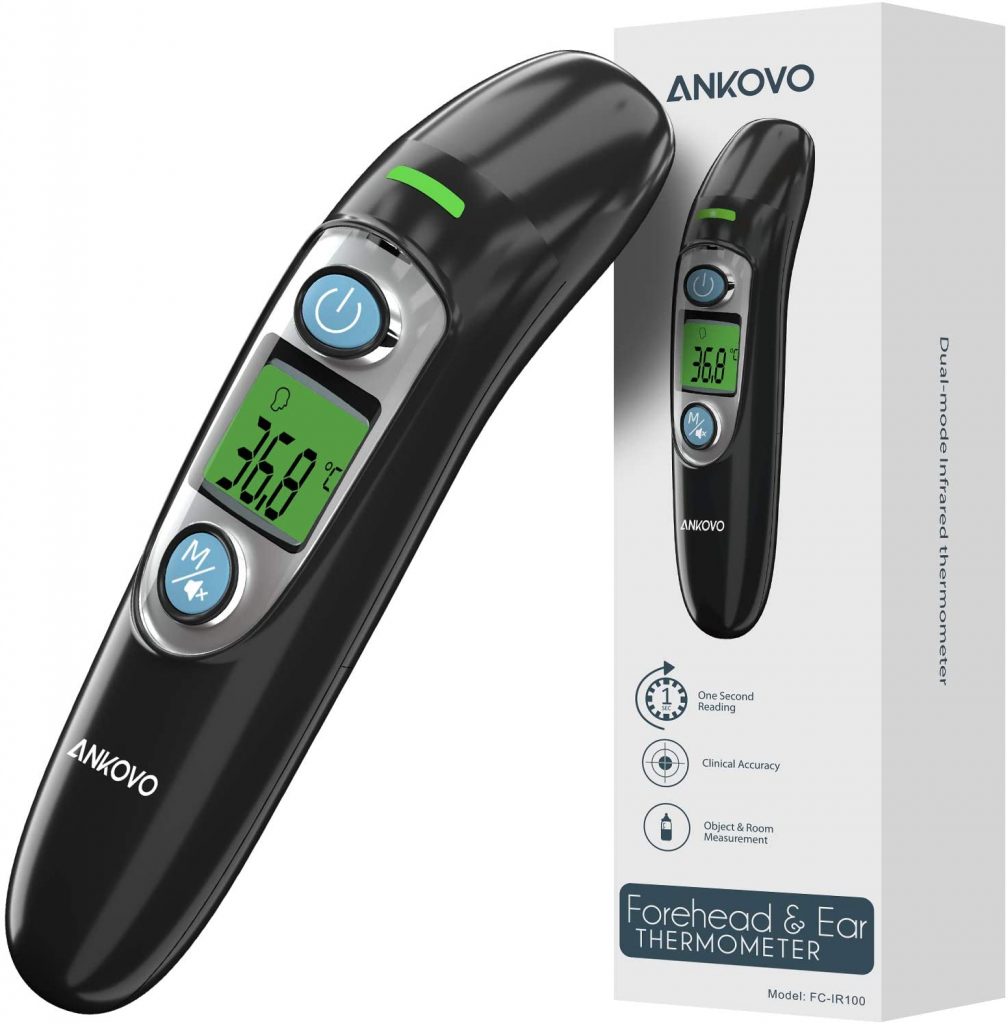 Want to buy it? – click here
Topping off our list of the best 5 fever thermometers in the market is a device made by ANKOVO. ANKOVO is a well-known producer of medical devices like thermometers, pulse oximeters and other essential health machines. Their infrared thermometer has made the list for several reasons. Firstly, their device is practical and works well with babies and young kids (because it isn't invasive). It has a quick toggle switch for alternating between Celsius and Fahrenheit readings and has a memory recall function as well. This function allows the user to save up to 35 recent temperature measurements, meaning it is incredibly easy to recall past temperatures and monitor the development of fevers.
Likewise, the ANKOVO Thermometer has an auto shut-down function, allowing for improved power saving. The LCD is easy to read and even lights up at night, meaning you can read the screen clearly in dark rooms.
Conclusion
There are many thermometers in the market because of the COVID-19 pandemic, as more and more medical manufacturers look at increasing their revenue margins. However, what differentiates the top rated we have listed from the rest is there practicality, reliability and overall effectiveness.
To protect your family, workers, labour force and patrons, you must be doing everything you can to maintain safe hygiene and health measures. This will ensure that businesses, public venues, places of worship and other essential areas can remain open during these difficult times.