Below is a list of the top and leading Gastroenterologists in Birmingham. To help you find the best Gastroenterologists located near you in Birmingham, we put together our own list based on this rating points list.
Birmingham's Best Gastroenterologists:
The top rated Gastroenterologists in Birmingham are:
Ewen Griffiths – a Consultant General and Upper Gastrointestinal Surgeon at the Queen Elizabeth Hospital, Birmingham University Hospitals NHS Foundation Trust
Dr Jason Goh – has published many journals on IBD, constipation, general gastroenterology and hepatology
Dr Theodore Ngatchu – has more than 15 years of specialists skills in internal medicine across 4 continents
Professor Chuka Nwokolo – treats inflammatory bowel disease and abdominal pain – including irritable bowel syndrome
Dr Mark Cox – worked as clinical director to speciality medicine
Ewen Griffiths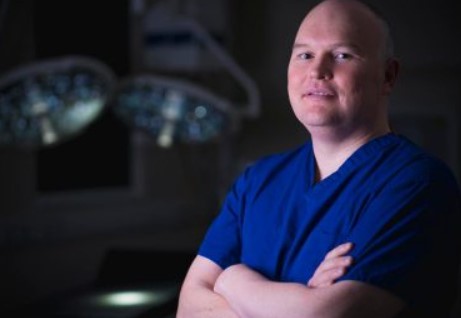 Ewen Griffiths is a Consultant General and Upper Gastrointestinal Surgeon that specialises in the diagnosis and treatment of different gastrointestinal conditions including reflux disease, gallbladder disease, hernias and swallowing difficulties. He regularly provides both diagnostic and therapeutic endoscopy to help manage the conditions of his patients and he also offers general surgery procedures depending on their needs. Some of the procedures that he normally performs include gallbladder surgery, anti-reflux surgery, hiatus hernia surgery, oesophagogastric cancer surgery and groin and abdominal hernia surgery.
He is currently connected at BMI The Edgbaston Hospital and BMI The Priory Hospital where he sees all private patients for consultation. Highly flexible, he accepts both face to face and online consultation where he takes time to advise the current health situation of his patients and inform them of the best treatment given their circumstances. Professional, reliable and approachable, do not hesitate to book an appointment with him and get the best service and care that only he can provide.
Products/Services:
Abdominal Pain, Abdominal Lumps, Bumps and Masses, Anaemia, Dysphagia, Indigestion, Jaundice, Reflux and Heartburn, Vomiting and Regurgitation, Weight Loss
LOCATION:
Address: BMI The Edgbaston Hospital, 22 Somerset Road Edgbaston Birmingham B15 2QQ
Phone: 121 456 2000
Website: www.privatehealth.co.uk/ewen-griffiths
REVIEWS:
"Excellent service, very thorough with investigations, would not hesitate to recommend." – From www.doctify.com
Dr Jason Goh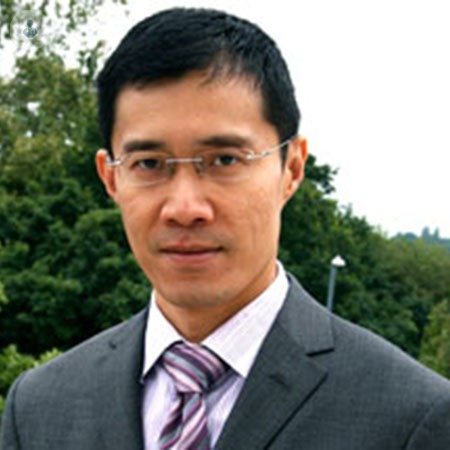 Dr Jason Goh is one of the best and most sought after consultant gastroenterologist in Birmingham. With his acquired knowledge and experience, he offers full support and care from initial consultation, diagnostic down to treatment and management of the different gastrointestinal concerns that a patient has. He specialises in inflammatory bowel disease and also offers liver biopsy and oesophagus and stomach examination by an endoscope. He also does different tests and treatments like Endoscopic Retrograde Cholangio Pancreatography or ERCP and Endoscopy to name a few.
Aside from being an active practitioner in the field, he is also fully involved with different medical researches and has published several journals about topics such as general gastroenterology, hepatology and IBD. He is currently holding a clinic at the BMI The Priory Hospital and BMI The Edgbaston Hospital so feel free to contact his clinic to schedule an appointment and discuss the medical condition that you have. Professional and efficient, do not hesitate to trust his expert help and break free from any suffering and pain that you are experiencing that is caused by the condition that you have.
Products/Services:
Inflammatory Bowel Disease, Endoscopy
LOCATION:
Address: BMI The Edgbaston Hospital, 22 Somerset Road, Edgbaston, Birmingham, B15 2QQ
Phone: 121 446 1638
Website: www.topdoctors.co.uk/jason-goh
REVIEWS:
"Rated 5 stars." – Julie Waied
Dr Theodore Ngatchu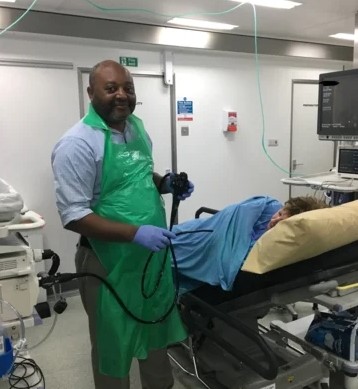 Dr Theodore Ngatchu is a UK board-certified gastroenterologist that has 15 years of internal medicine specialist skills and experience and has studied and worked on 4 different continents to deliver premium health care and support to all patients in need. Committed to providing the best service that will make all his patients feel comfortable and safe, he takes time to connect with his patients and make them understand their situation in order to get their full confidence and agreement on the different treatment that he offers.
He mostly handles conditions such as bowel diseases, liver function disorder and other small bowels problems and he usually offers treatment procedures such as colonoscopy, upper endoscopy, colon cancer screening, pH impedance tests, flexible sigmoidoscopy and small intestinal bacterial overgrowth. Using state of the art facilities and the latest methods and procedures, he guarantees effective treatment that will bring you the ease and optimum wellness that you are aiming for.
Products/Services:
Endoscopy, Hepatobiliary, Inflammatory Bowel Disease
LOCATION:
Address: BMI The Priory Hospital Priory Rd, Birmingham B5 7UG
Phone: 121 440 2323
Website: www.ngatchuconsulting.com
REVIEWS:
"After an exciting gap year across South Asia and Australia, I suffered from severe hepatitis unknowingly. After being referred to Dr Ngatchu, it was a relief that diagnostic tests at Ngatchu Consulting were able to quickly identify this rare case of hepatitis and I was able to get the necessary care I needed." – Sammi Hendisson
Professor Chuka Nwokolo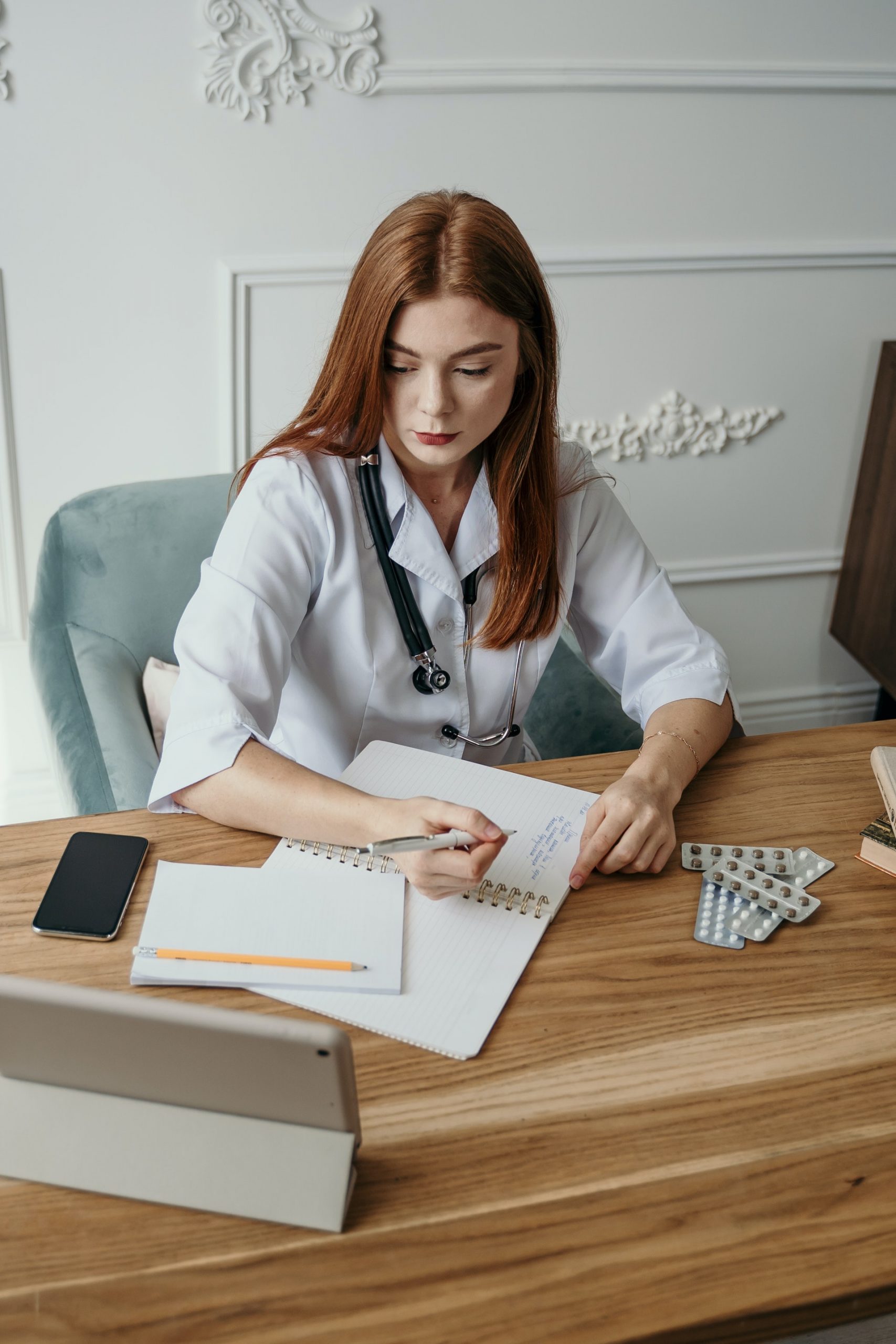 Professor Chuka Nwokolo is currently affiliated with BMI The Meriden Hospital and Spire Parkway Hospital where he offers his expertise in the treatment of inflammatory bowel diseases, gastro-oesophageal reflux disease, irritable bowel syndrome and dyspepsia. Highly skilled in the field, he offers different procedures such as colonoscopy, endoscopy, bowel surgery, colostomy and ileostomy. Offering his services at a very cost-effective rate, initial consultation with him starts at £250.
His clinic time is every Thursday from 5 PM to 7:30 PM. For convenient booking, you may contact his clinic to schedule an appointment or book it online. Known to provide quality treatment and premium care, get his services now and let him help provide you ease by managing the condition that you have.
Products/Services:
Bowel Disease, Colonoscopy, Endoscopy, Gastroenterology, Inflammatory Bowel Disease
LOCATION:
Address: Spire Parkway Hospital, 1 Damson Parkway Solihull B91 2PP
Phone: 121 704 5530
Website: www.spirehealthcare.com/professor-chuka-nwokolo
REVIEWS:
"Great consultation on time and efficient!" – Marla Widi
Dr Mark Cox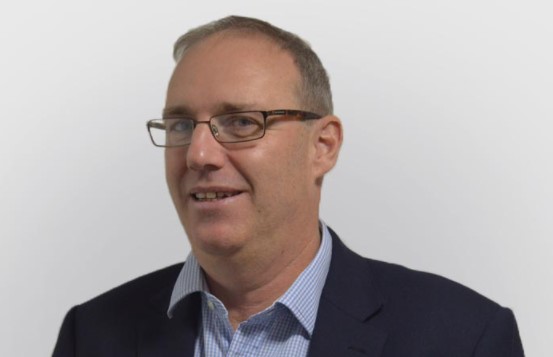 Dr Mark Cox offers comprehensive services that include full diagnosis and treatment of the different medical concerns and conditions that you are suffering from. An expert gastroenterologist, he extends his specialisation in different areas such as irritable bowel syndrome, inflammatory bowel disease, coeliac disease and liver diseases. He is open to see both new and existing patients in his clinic in Spire Parkway Hospital, Spire Little Aston Hospital and Sutton Medical Consulting Centre.
Professional with all his dealing and personable in attending to all his patient's concerns, he mostly offers tests and treatments like ERCP and endoscopy. He is also available to accommodate e-consultation via private messaging and video conferencing so hurry and make the necessary arrangements now. Atteding to your needs while ensuring your optimum convenience, do not hesitate to entrust all your medical concerns under his capable hands and get the best solution to the problem that you have.
Products/Services:
Endoscopy, Hepatobiliary, Inflammatory Bowel Disease
LOCATION:
Address: Spire Parkway Hospital, 1 Damson Parkway SOLIHULL B91 2PP
Phone: 121 281 7773
Website: www.drmarkcox.co.uk
REVIEWS:
"A great experience from start to finish. Dr Cox diagnosed and resolved my health issues and administered the correct medication to help. The only consultant to have done so after seeing many others. I would highly recommend Dr Cox to any patient." – From www.topdoctors.co.uk