Below is a list of the top and leading Gynaecologists in London. To help you find the best Gynaecologists located near you in London, we put together our own list based on this rating points list.
London's Best Gynaecologists:
The top rated Gynaecologists in London are:
Dr Amelia Davison – has delivered national and international oral presentations on problems of early pregnancy
Mr Angus McIndoe – one of the foremost UK consultants working in the field of Gynaecological Oncology
Ms Ferha Saeed – specialises in fetal medicine
Ms Salma Noor – offers video and telephone consultations
Mr Hazem El-Refaey – has pioneered several life-saving treatments that have helped to minimize complications for women during pregnancy, miscarriage and abortion
Dr Amelia Davison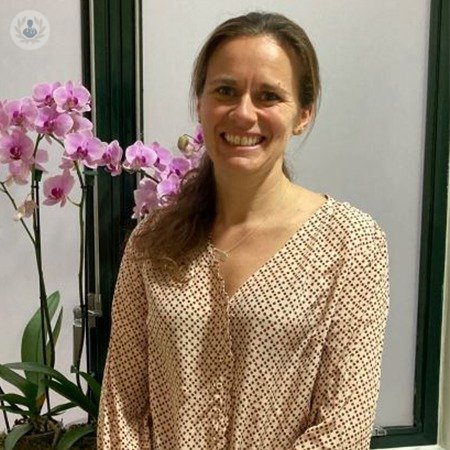 Dr Amelia Davison is an obstetrician and gynaecologist that offers her expertise to all patients suffering from different menstrual disorders and postmenopausal complications. Highly-trained and skilled in the field, she offers a thorough diagnosis to properly identify the problem of her patients and to apply the most suitable solutions and treatment that will help manage the different conditions that they have. She specialises in outpatient hysteroscopy and also offer laparoscopic and open benign surgery treatment.
She also offers her professional aid and assistance to all patients that experienced recurrent miscarriage and early pregnancy complications and ensure to offer them the best care suitable for their delicate conditions. Continously studying and looking for different scientific breakthroughs in the field of gynaecology, she is passionate about research and has delivered different presentation concerning the different problems of early pregnancy. Reliable and personable, do not hesitate to contact her to discuss the issue that you have and let her offer you the best guidance and treatment that will help you with the medical issues and concerns that you are suffering from.
Products/Services:
Pregnancy, Menstrual Disorders, Contraceptive Methods, Hysteroscopy, Laparoscopy
LOCATION:
Address: ObGyn Matters London, The Portland Hospital, 212 Great Portland Street, W1W 5QN
Phone: 203 970 2414
Website: www.topdoctors.co.uk/amelia-davison
REVIEWS:
"Dr Davison is friendly, kind, and very happy to answer any questions. She definitely helps her patients feel comfortable. I left the appointment feeling better educated and assured. The wait time was mere minutes and the staff was following all covid protocols." – M F. Verified Patient
Mr Angus McIndoe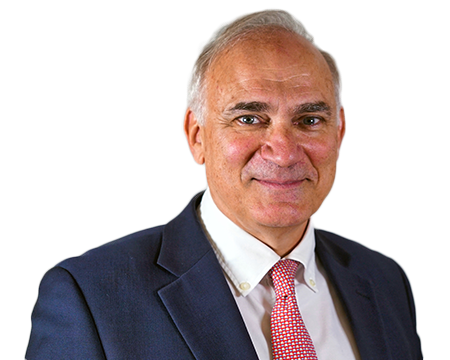 Mr Angus McIndoe is one of the leading consultant gynaecologists in the UK that specialises in gynaecological oncology and offers the best care and management for the treatment of different cancers in the female reproductive organs like ovarian, vulval, cervical, fallopian tube and endometrial cancers. By incorporating innovative methods and procedures in diagnosing and treating his patients and through the usage of state of the art facilities and equipment, he ensures to provide them with the best care and guidance that will help them with the medical issue that they have.
A well-respected practitioner that is reputed for his meticulous skills and thorough surgical techniques, you can certainly trust his expert and professional assistance for all the gynaecology issues that you are suffering from. Keeping you well informed on the whole process of your treatment, he ensures to address all your concerns to make you feel more confident about the service that he offers and get a fast and most convenient healing that will serve your best interest. Contact him now to schedule an appointment and get the best help and quality care from the expert in the field.
Products/Services:
Colposcopy, Fibroids, Menopause, Ovarian Cyst, Robotic Surgery, Vaginal Prolapse
LOCATION:
Address: 25 Harley Street London W1G 9QW
Phone: 207 637 1075
Website: www.topdoctors.co.uk/angus-mcindoe
REVIEWS:
"Very good first impression from the doctor and overall experience at the clinic was great." – H M. Verified Patient
Ms Ferha Saeed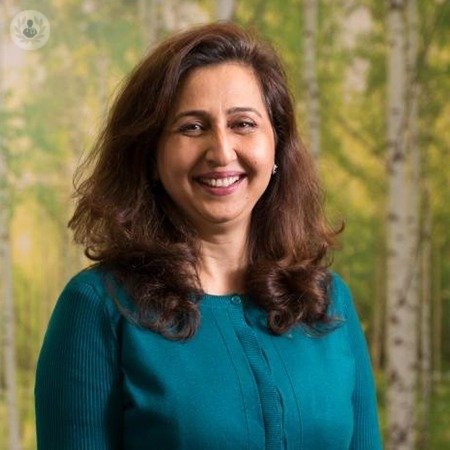 Ms Ferha Saeed is a passionate doctor dedicated to helping all women that are suffering from different gynaecological issues and problems. Highly reputed for her expert care, thorough diagnosis and best treatment, she ensures to help all patients by treating and managing the different ailments and conditions that they have. Some of the common issues that she handles include aesthetic gynaecology, recurrent miscarriage, PCOS, menopause, pregnancy and many others.
Using an evidence-based approach, she maximises the use of different state of the art equipment like 3D and 4D scanning and ultrasound to properly identify the problem and provide the most effective healthcare that will provide them with lasting solutions to the problem that they have. She is currently connected with LycaHealth and 25 Herley Street for her private practice and accepts both new and existing patient with new consultation starting at £200 and follow-up check at £150. Reach out to her now to get her clinical expertise on the issue that you have and free your mind of all the worries that you have concerning your health through her expert support and premium care.
Products/Services:
Women's Health Check, 4D Ultrasound, Menopause, Aesthetic Gynaecology, Recurrent Miscarriage, Polycystic Ovaries (PCOS)
LOCATION:
Address: 25 Harley Street London W1G 9QW
Phone: 207 079 2100
Website: www.topdoctors.co.uk/ferha-saeed
REVIEWS:
"Very pleasant experience. Quick and efficient resolution of the matter." – From www.doctify.com
Ms Salma Noor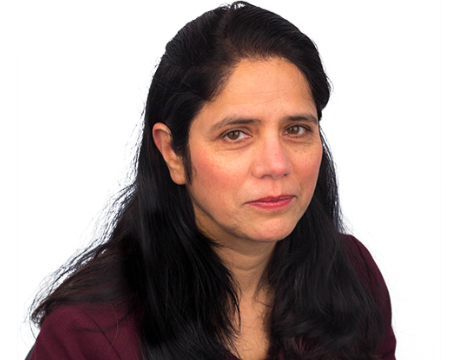 Ms Salma Noor is a consultant gynaecologist and obstetrician that is currently affiliated with The Evewell private clinic and Fitzwilliam Hospital. With her acquired knowledge and expertise in the field, she is able to provide her expert assistance on different issues concerning women's health particularly with infertility, menopause and menstrual disorders. Offering the best reproductive medicine, she also works in optimising the health of her patients in order for them to conceive naturally.
Boasting of 25 years of experience, she is highly trained to offer minimally invasive surgeries such as laparoscopic ovarian cystectomies, laparoscopic treatment of endometriosis and laparoscopic hysterectomies to address some of the issues that she normally encounters with her patients. Thorough with her works, she offers a holistic approach and ensures that all her patients are confident with the care that she provides. Always available to accept both new and existing patients, do not hesitate to get her services for optimum assistance on your health concerns way beyond your satisfaction.
Products/Services:
Infertility, Menopause, Menstrual Disorders, Fertility Treatments, Gynaecological Examination, Laparoscopy
LOCATION:
Address: The Evewell 61 Harley Street London W1G 8QU
Phone: 796 156 7110
Website: www.topdoctors.co.uk/salma-noor
REVIEWS:
"Very informative and empathetic consultation. Thank you, Salma." – N. Verified Patient
Mr Hazem El-Refaey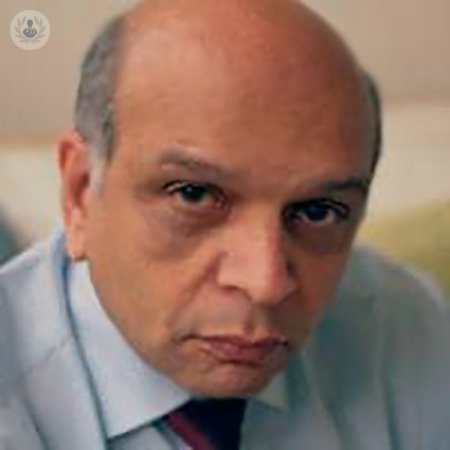 Mr Hazem El-Refaey is a consultant gynaecologist and obstetrician that has a special interest in different women's health condition such as fibroids, heavy periods and polycystic ovaries. A dedicated doctor, he also helps with different conception issues like abortion, high-risk pregnancy and caesarean. With his knowledge coupled with acquired skills and experience over his years of practice, he is able to supply the best treatment that will manage the conditions that they have and lessen the rate of maternal mortality.
Reliable, personable and decisive, he ensures that all patients are confident and secure with the treatment that he offers to generate the best result and the safest solution following the problem that they have. He also openly discuss all available options for his patients in order for them to choose the best medical aid that they want. By offering a personalised solution, he guarantees the best outcome for all the healthcare problems that they have and he ensures a quick recovery and lasting relief from the different medical conditions that they are suffering from.
Products/Services:
Fibroids, Heavy Periods, Polycystic Ovaries (PCOS), Caesarean, High-Risk Pregnancy, Abortion
LOCATION:
Address: 205 – 209 Great Portland Street LONDON W1W 5AH
Phone: 207 580 4400
Website: www.hazem.co.uk
REVIEWS:
"Highly recommended." – A A. Verified Patient