Below is a list of the top and leading Juice Bars in Manchester. To help you find the best Juice Bars located near you in Manchester, we put together our own list based on this rating points list.
Manchester's Best Juice Bars:
The top rated Juice Bars in Manchester are:
Pres – Juice & Healthy Eating Bar – no prior booking needed to dine in their shop
Fuel Juice Bars Ltd – trading in 23 shopping centres across England, Scotland and Wales
Joe & The Juice – offers loyalty app
Boost Juice Bars – has over 30 stores all across the country
Fruteiro do Brasil – uses tropical fruits from Brazil
Pres – Juice & Healthy Eating Bar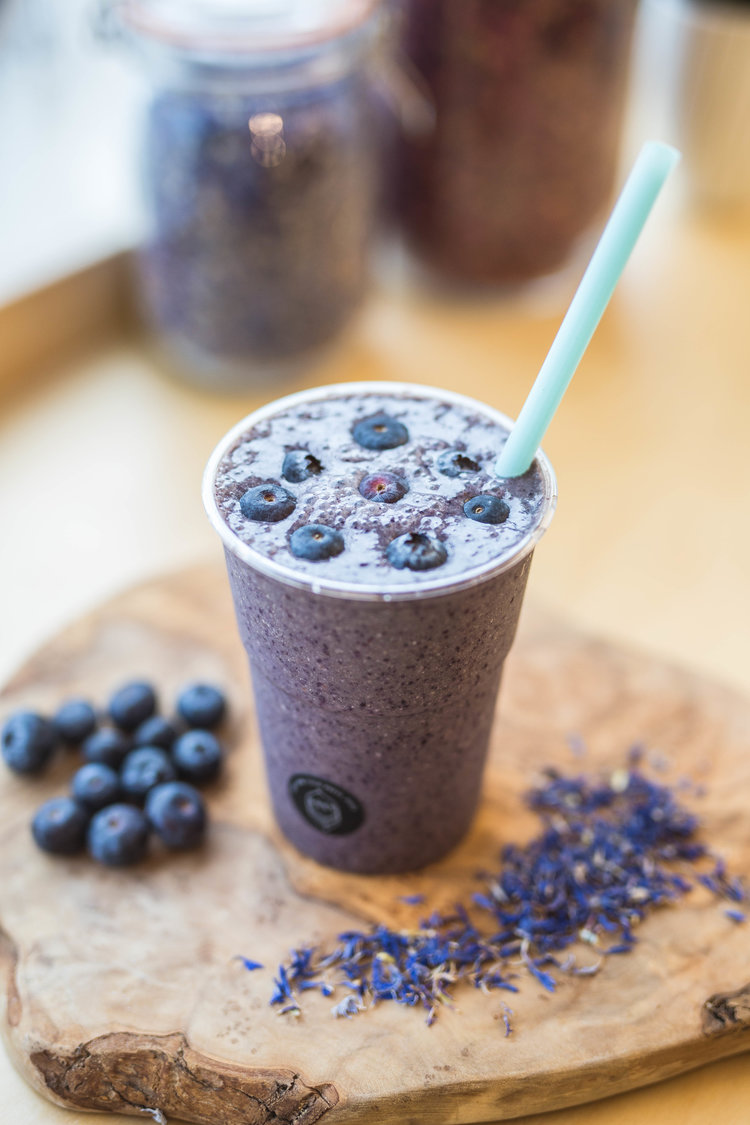 Pres – Juice & Healthy Eating Bar offers cold-pressed juices that are delicious, thirst quencher and will provide you with the daily dose of fruit intake that your body needs to stay strong and healthy. Adapting to the varied taste of all their customers, they have a wide range of juices and smoothies to choose from and other nutritious meals that will cap your snacking experience and make it sumptuous and healthy. Dedicated to providing a well-balanced diet, they offer a variety of brunch menu including toast, benedict, bagels, wraps and bowls.
As for their juices and smoothies, you can choose from the 12 mixes that they have for smoothies that are priced between £5 to £7. They also offer a juice cleanse made up of 5 different juices that will not only cleanse your body from different toxins but would also boost your immunity, energise and revitalise you and give you the glow that you are looking for. Check their shop now and order the best one the will fit your needs and start your journey to fitness and optimum wellness.
Products/Services:
Our Juice, Our Menu, Catering
LOCATION:
Address: 441 Bury New Rd, Prestwich, Manchester M25 1AF
Phone: 161 773 8243
Website: www.presjuice.com
REVIEWS:
"Gem. Healthy delicious food. Looks too good to eat.. then the taste doesn't disappoint. Costs a little more but worth every penny. Friendly staff. Recommended." – Chris McLaughlin
Fuel Juice Bars Ltd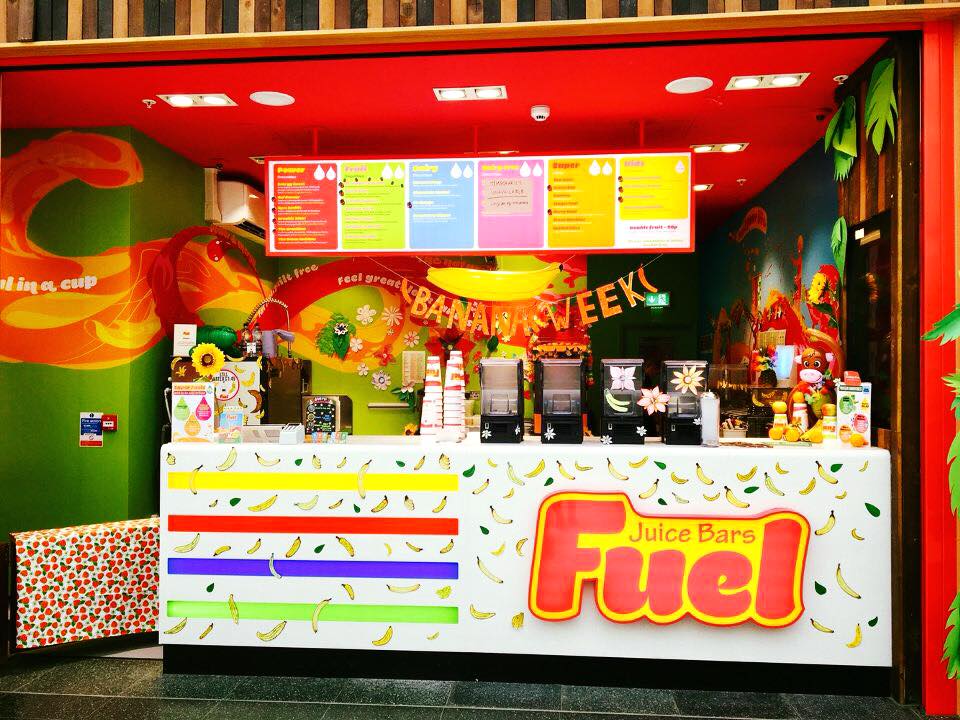 Fuel Juice Bars Ltd is one of the leading juice bars in the UK that has different branches across England, Scotland and Wales. They offer the freshest and tastiest selections of juice and smoothies that are created fresh from luscious fruits, greens, milk, granola, yoghurt and peanut butter. They have different smoothie package with blend ranging from £4 to £4.20 for a small cup and £4.30 to £4.50 for a regular cup.
They also offer add-ons to your juices like multivitamins, whey protein and other fruits. Their Manchester branch is open from 9 AM to 8 PM from Monday to Friday, 9 AM to 7 PM on Saturday and 11:30 AM to 5:30 PM on Sunday so hurry and check their store now. Providing fast service and efficient service, this is really one of the most convenient ways of taking your daily nutritional intake that only fresh fruits can offer.
Products/Services:
Menu
LOCATION:
Address: Upper Mall, Arndale Centre, Manchester M4 3AQ
Phone: 161 839 1596
Website: www.fueljuicebars.com
REVIEWS:
"Always come here when I am shopping! Lovely smoothies and a wide variety of different ones." – Gyllian Orielly
Joe & The Juice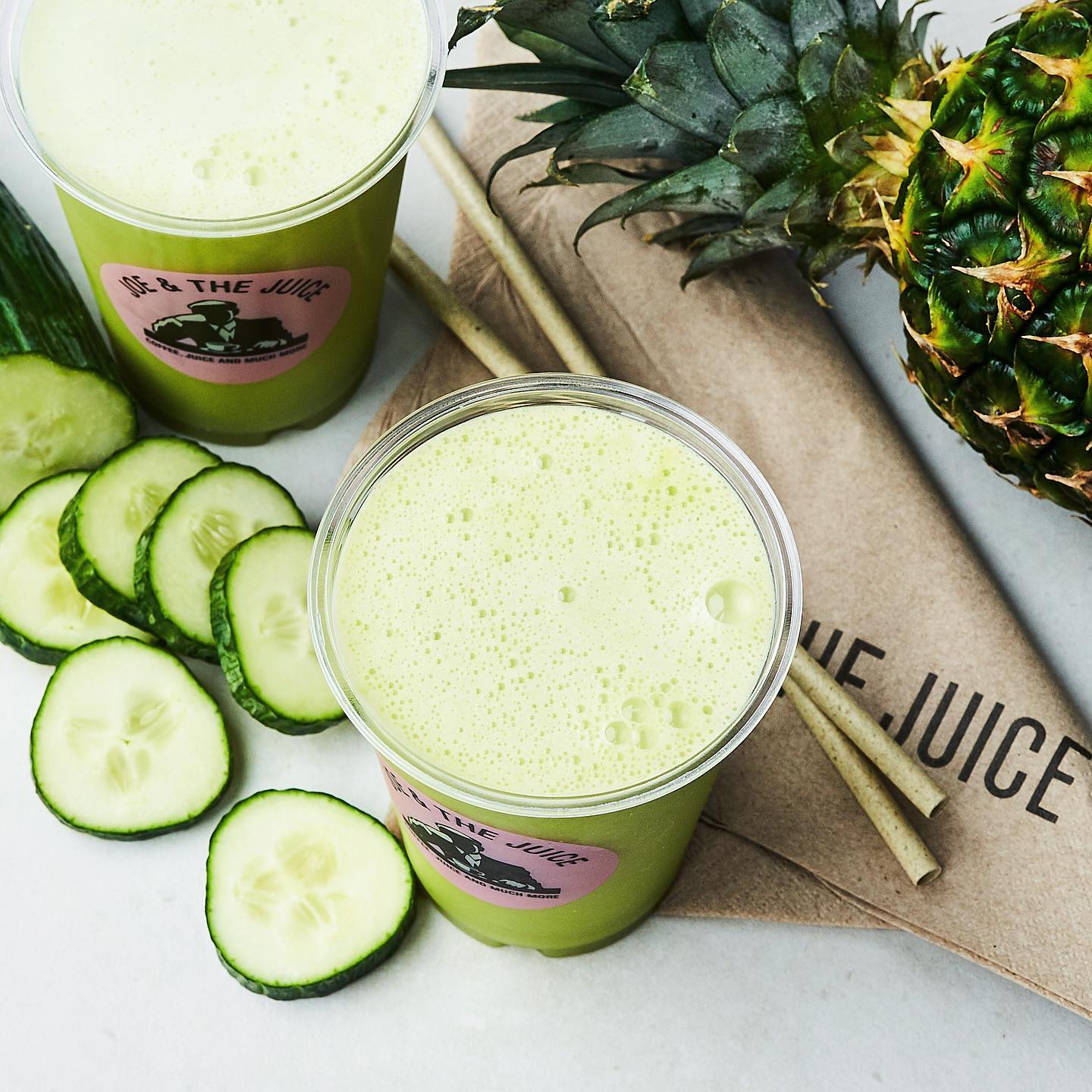 Joe & The Juice is a smoothie and juice bar that was founded in 2002. Offering extensive options of juices and shake, they match and provide the different healthy requirements that you need. They have the perfect blend for energy boosters, power, calming of nerves, removing stress and many others.
Aside from their perfect fruit, nuts and vegetable blends, they also sell different mouthwatering sandwiches and sumptuous salads that will go well with your juice. They also sell different types of coffee, bread and desserts. You can check their website or download their app to order or you can go to the nearest shop and pick one that will boost your immune and energy for the day.
Products/Services:
Shop, Menu
LOCATION:
Address: Market St, Manchester M60 1TA
Website: www.joejuice.com
REVIEWS:
"Very nice, friendly staff. Chilled atmosphere." – Natalia Laing
Boost Juice Bars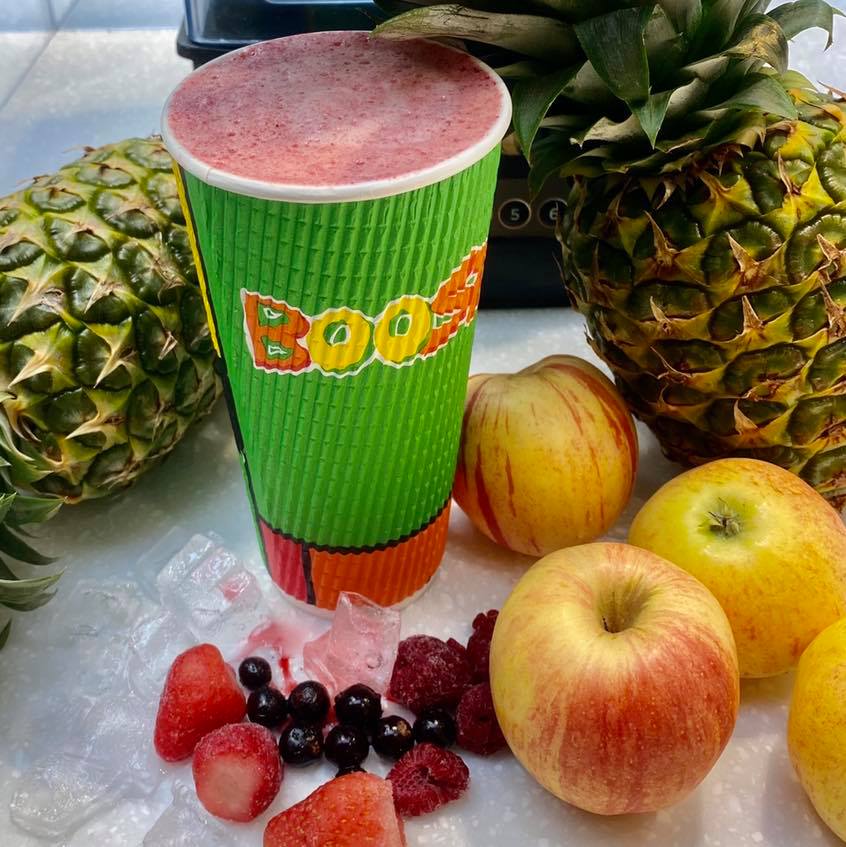 Boost Juice Bars offers refreshing selections of fruit juices and blended smoothies. Established in Australia in 2000, they have grown popular and has now 500 different stores in 13 countries including the UK. Brought in 2007 in the UK, they have around 29 stores in 24 different locations across the country.
On their menu, you can choose different drink type from smoothies, blended, juiced and crushed. They also offer healthy juice diets that are dairy-free, gluten-free, low in fat and has a high source of protein and fibre. They use the freshest ingredients from kale, grapes, ginger, carrots, wild berry, orange, banana, strawberries and many others. Go visit their store now and quench your thirst with the best concoction of juices that they offer.
Products/Services:
Juices, Smoothies
LOCATION:
Address: 105 Market Street Unit 10a, The Arndale Shopping Centre, Manchester M1 1NN
Website: www.boostjuicebars.co.uk
REVIEWS:
"If you don't know how to start your day, come here and you'll Boost it! I give them 5 stars because they have amazing machines and very healthy products to make their juices or smoothies." – Marie-Anne Torrealba
Fruteiro do Brasil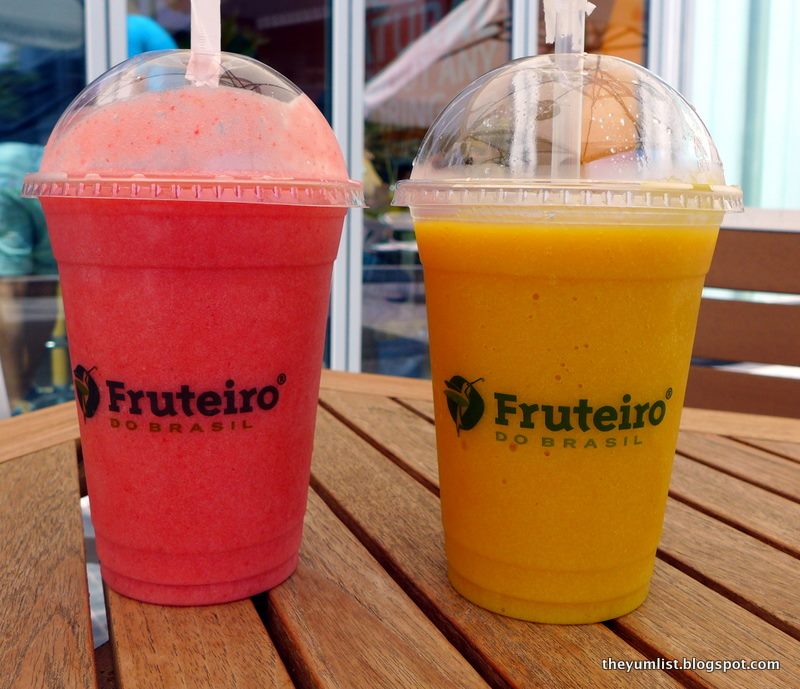 Fruteiro do Brasil is a premier juice bar that offers fresh and tasty smoothies made from different tropical fruits that are mainly sourced in Brazil. By extracting the juice in the optimal stage of ripeness of the fruit, they guarantee a tastier juice that is not only refreshing but also invigorating. They are also boasting of all-natural juices and smoothies with no added sugar, preservatives and colouring, just pure flavours from the fruit down to your cup.
Apart from smoothies, they are also known for the tasty gelato treat that they concocted using 100% fruit pulp. A healthy snacking treat for all health-conscious individuals that are looking for a perfect dessert especially on hot days. You can also try their superfood, acai bowls, which are loaded with different anti-oxidants and healthy ingredients that will aid you with your quest to getting optimal health. Good for vegan and even non-vegan individuals, visit their shop now and enjoy the delicious offerings that they serve for your utmost pleasure.
Products/Services:
Smoothies, Gelato
LOCATION:
Address: Manchester Arndale, Unit 162A Marsden Way, Nicholas Croft, Manchester M4 1EY
Website: www.facebook.com/fruteirouk
REVIEWS:
"They make the best smoothies in Manchester and the customer service is always spot on." – Brice Carter