Below is a list of the top and leading Malaysian Food in Leeds. To help you find the best Malaysian Food located near you in Leeds, we put together our own list based on this rating points list.
Leeds' Best Malaysian Food:
The top rated Malaysian Food in Leeds are:
Kuala Lumpur Café – specialises in Nasi Lemak – Malaysia's Favourite dish which was featured in Master Chef
Dapur Malaysia, Leeds – the menu is full of tangy, aromatic dishes bursting with rich Malaysian spices
Nasi Lemak – offers noodles and small plates
Noodle House – offers Chinese and Malaysian cuisines
Wok&Go – has several restaurants all across North West, Yorkshire, Midlands and South East
Kuala Lumpur Café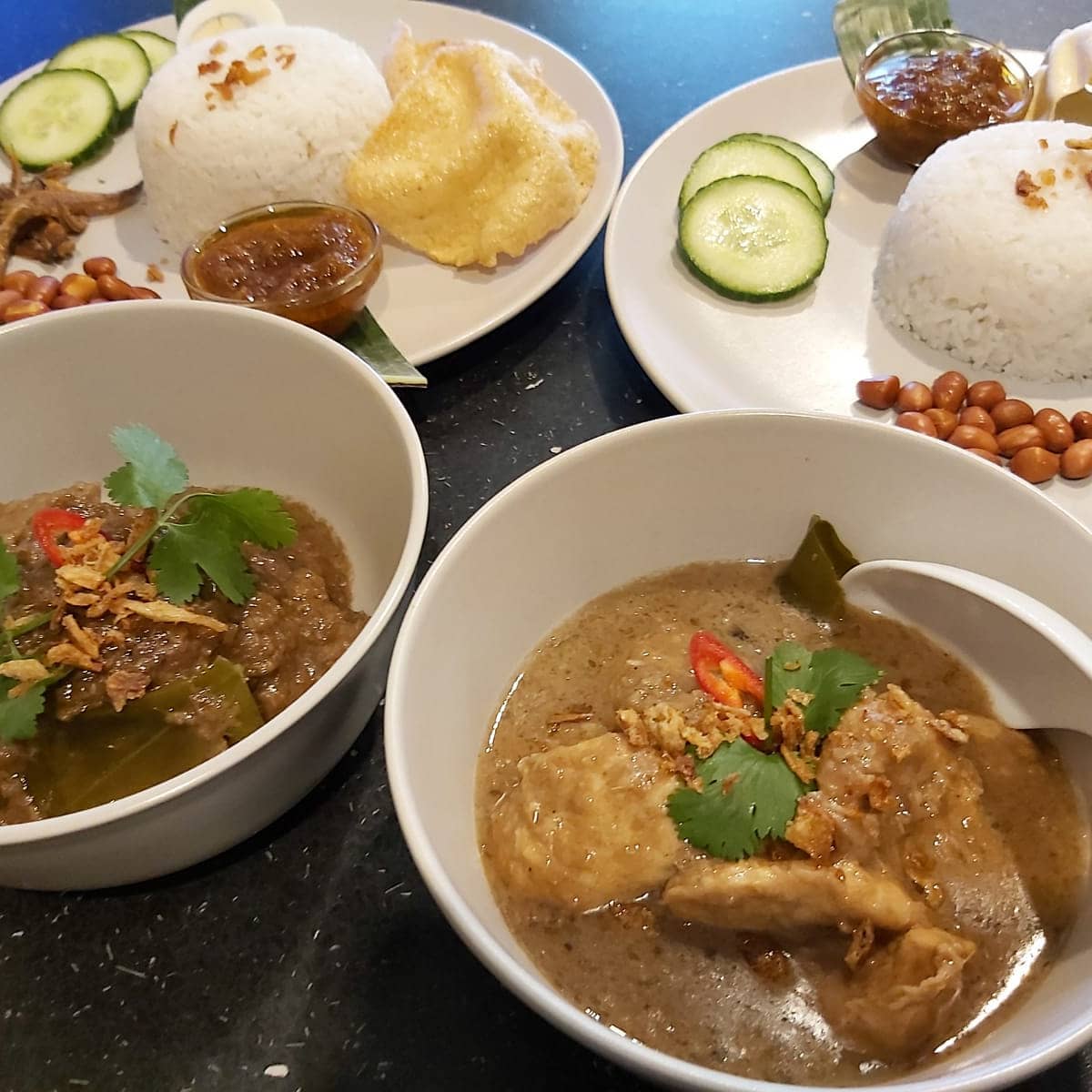 Kuala Lumpur Café is a Malaysian-inspired restaurant that serves the best tasting Nasi Lemak in Leeds. Offering a savoury and aromatic menu that are traditionally Malaysian in taste, you would certainly experience here premier Asian food that will whet your appetite and tempt you into tasting and trying their dishes. Open for all people even to individuals that have special dietary requirements, you can check here different dishes that have both vegetarian and vegan options that will fit well your specific requirements.
With chefs that are always ready to show their majestic cooking prowess, you can choose from their varied menu of starters, mains, sides and drinks that will leave you completely satiated and satisfied. Apart from dine-in, they can also accommodate catering for small gatherings, parties and events so tap their services for any of your needs. Their restaurant is available from 5 PM to 10 PM from Tuesdays to Thursdays, from 5 PM to 11 PM on Fridays, from 12 Noon to 11 PM on Saturdays and from 12 Noon to 9:30 PM on Sundays so hurry and check them now and try the rich goodness of food that only they can offer.
Products/Services:
Menu, Lunch Menu, Events and Catering
LOCATION:
Address: 2-4 Bennett Rd, Headingley, Leeds LS6 3HN
Phone: 113 345 5770
Website: www.klcafeleeds.co.uk
REVIEWS:
"Absolutely delicious Malaysian food! Everything is nicely presented and tastes proper. I would highly recommend this to anyone looking for that quality Malaysian home-cooked food! The staff is absolutely lovely and friendly, the environment is comfortable. What a gem in the middle of Leeds!" – Edmond Siu
Dapur Malaysia, Leeds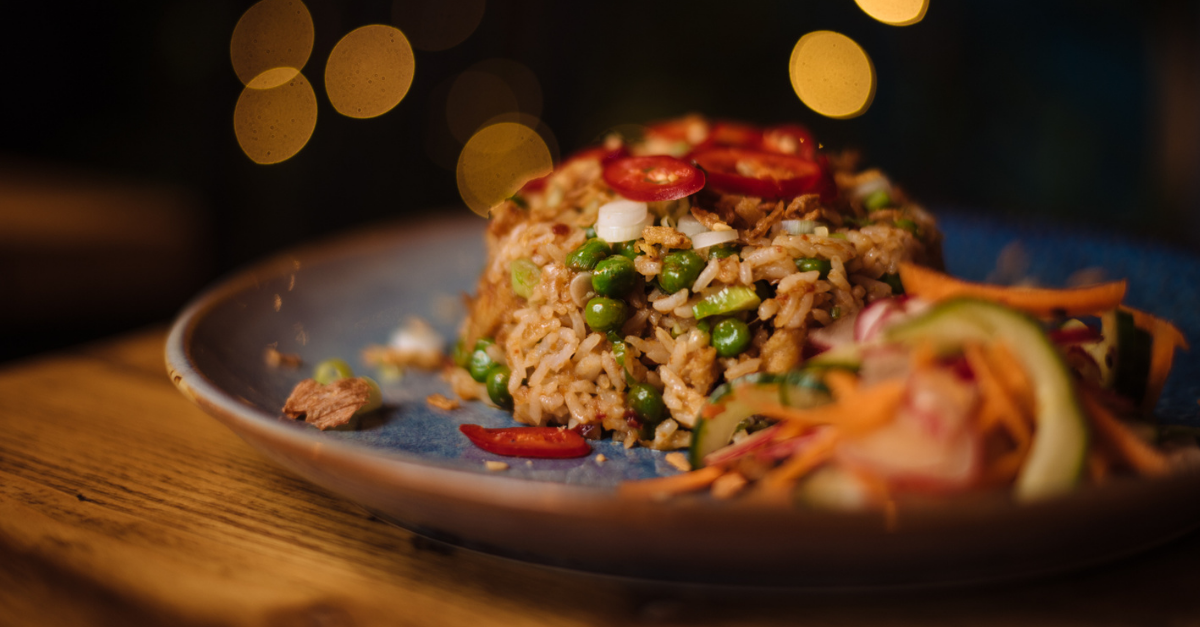 Dapur Malaysia, Leeds offers rich and authentic South East Asian cuisine that is boasting of home-cooked vibes and recipes that are handed down from different generation in the family of the owner. Offering diverse taste that is a fusion of both Malays, Indians and Chinese, they guarantee that you will find nothing but pleasure and enjoyment in every bite of the food that they serve. Providing delicious meals that will fit your specific dietary requirements, they have food that are vegan, vegetarian and gluten-free but are tasty and satisfying.
They have the main menu, set menu and dessert menu for all customers that would want to dine in and enjoy the wonderful ambience and delicious meals that they have. They also have a takeaway menu for customers that would want to enjoy their food in the comfort of their own homes. They can also accommodate catering services that will fit a wide array of parties and celebration that you are planning, so hurry and discuss with them your needs. They are available from 5 PM to 9:30 PM from Tuesdays to Fridays and on Saturdays from 12 Noon to 10 PM so hurry and book a table now. For your convenience, you may also order food delivery via Just Eats, Deliveroo and Uber Eats so do not hesitate to place your order now.
Products/Services:
Menu, Catering
LOCATION:
Address: Unit 1, 5 Stainbeck Ln, Chapel Allerton, Leeds LS7 3PJ
Phone: 113 262 5847
Website: www.dapurmalaysia.co.uk
REVIEWS:
"Really nice atmosphere, great service, great food and cocktails." – Sharon Wade
Nasi Lemak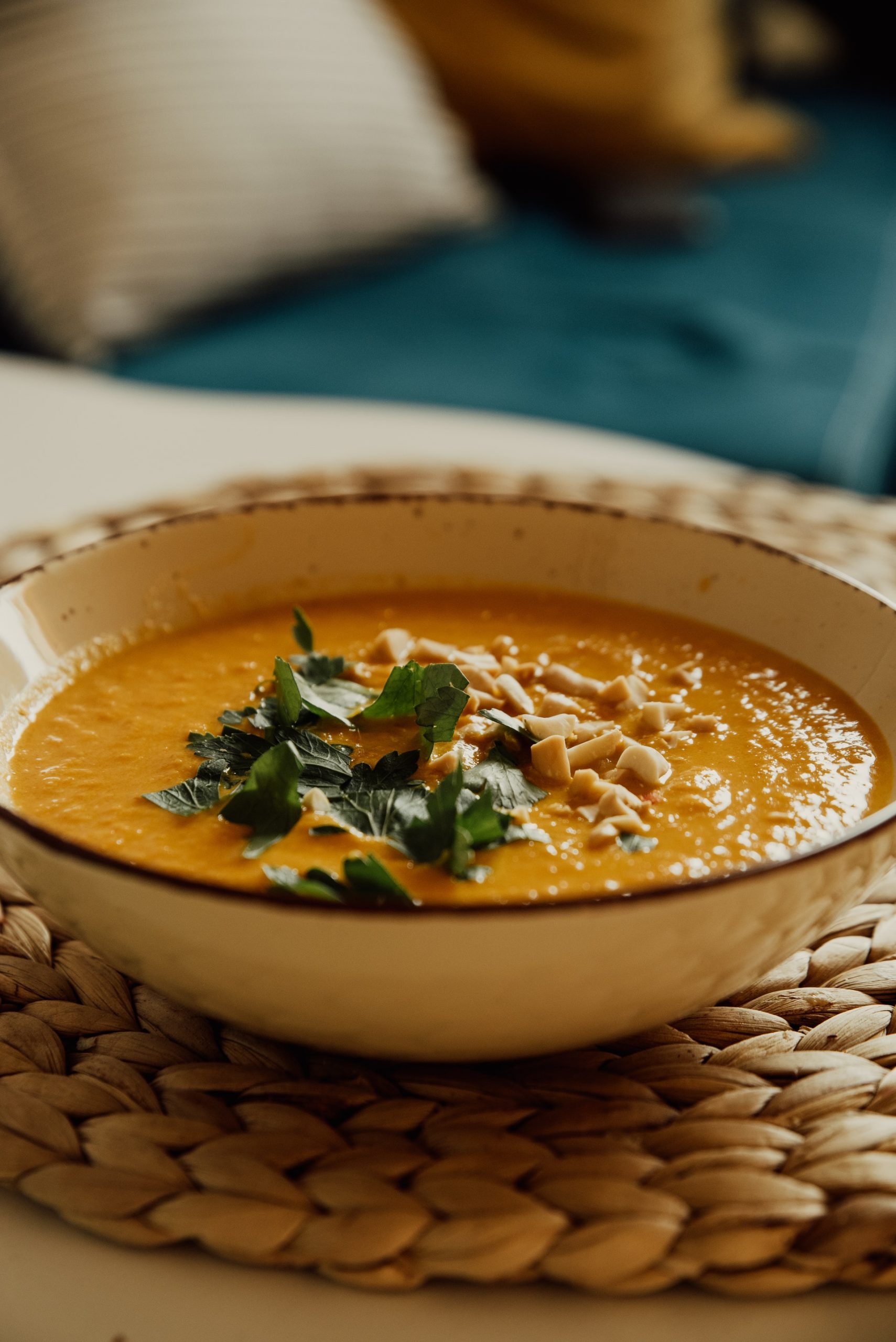 Nasi Lemak is an Asian-inspired restaurant that serves tasty and authentic Malaysian cuisines. Served fresh using the finest ingredients and freshest meat and vegetables, all their dishes here are made to order so you can be assured that they will be served to your table hot and new. They offer different tasty Malaysian street food for starters as well as soup and main dishes that can whet your appetite and indulge your unique craving and give you an unforgettable gastronomic experience filled with delicious Asian dishes.
Offering you a wide variety of meals at a very budget-friendly rate, you would certainly get here the delicious meals that are good for your whole family without depleting your budget. They also serve vegetarian dish options for people with a special diet so hurry and drop by their place to check the amazing dishes that they offer. Good for dine-in, takeaway and delivery, drop by their shop anytime between 12 Noon to 3 PM from Mondays to Thursdays and from 12 Noon to 9 PM on Fridays and have a delightful meal that will leave you satisfied and full.
Products/Services:
Menu
LOCATION:
Address: 175 Broughton Lane unit 3 Spinningfields Manchester M7 1US
Phone: 161 637 1060
Website: www.www.yelp.com/nasi-lemak-manchester
REVIEWS:
"I have sampled food from Nasi Lemak plenty of times over the past 12 months, but more recently, during their visits to Levenshulme Market hosted by The University of Manchester, occurring every Tuesday during the semester for anyone and everybody nearby to enjoy. Nasi Lemak offers unbelievably tasty Malaysian street food, and I recommend Satay Chicken. skewered chicken in a delicious spicy marinade. Also, the rempah chicken is a very popular fried chicken. Delicious!" – Philip S.
Noodle House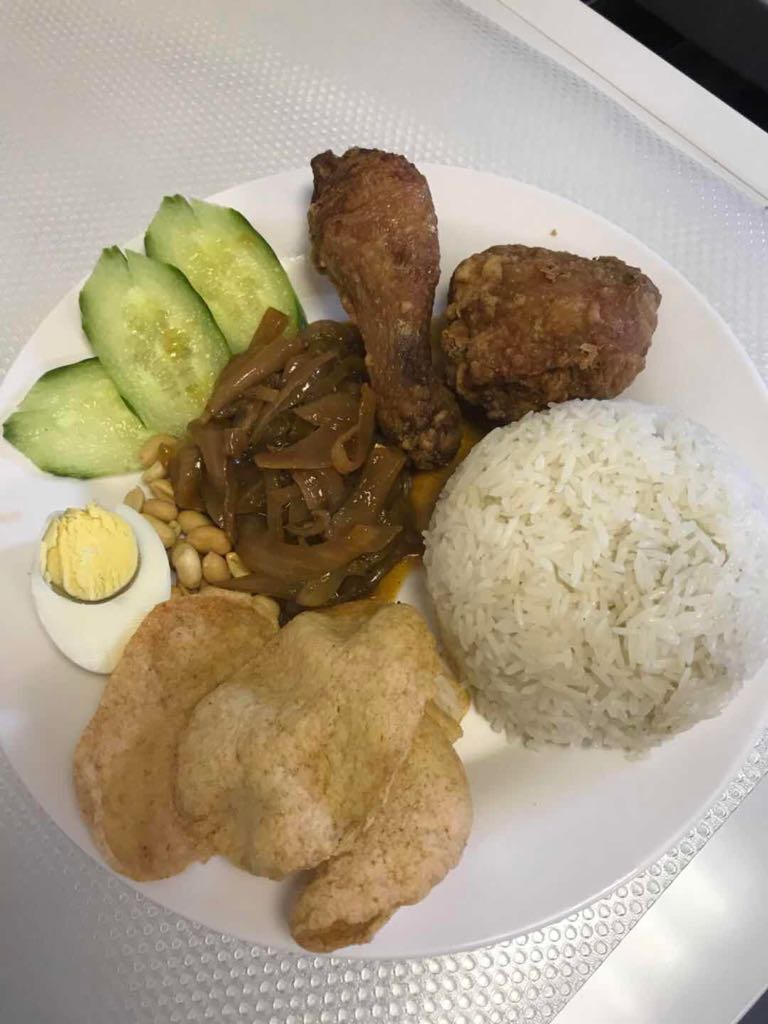 Noodle House offers delicious meals that are a fusion of both Chinese and Malaysian cuisines. Providing rich and tasty food experience that are both aromatic and savoury, they guarantee to tickles your senses and delight you with every meal that they offer. They have appetisers, noodles, roast meat, stir-fried, vegetarian dishes, porridge and many others.
They are available for both take-out and delivery and can also accommodate dine-in service. Contact them to reserve a table for you and your loved ones and be satisfied with all meals that you will be ordering. Delighting all their customers with sumptuous meals at a very low price, come and savour the taste of all the food that they carefully sourced, prepared and served for the optimum satisfaction of all their guests and customers.
Products/Services:
Menu, Pick-Up, Delivery
LOCATION:
Address: 20 Merrion St, Leeds LS1 6PQ
Phone: 113 243 3940
Website: www.facebook.com/NoodleHouseLeeds
REVIEWS:
"Amazing dishes! If you crave Malaysian, come here!" – Arthur Lau
Wok&Go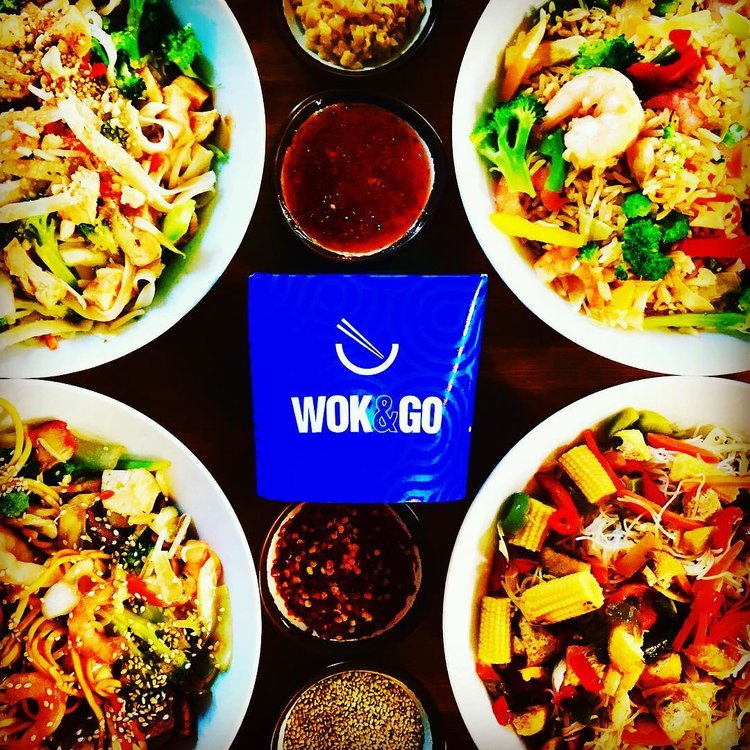 Wok&Go was first established in 2008 and is created to over a one of a kind Asian dining experience to all its customers. Over the years, they have grown into several restaurants all across the Nort West, Yorkshire, Midlands and South East region. Dedicated to providing authentic meals that are Asian in taste, you would simply love all the food that they have concocted to perfection using the finest ingredients and freshest produce and herbs that they carefully sourced.
They have both regular and Halal menu that are filled with different sides, street food, classics, vegan and kid's boxes. They also offer "create your own rice and noodle" meals with your choice of fillings ranging from chicken, beef, pork, duck, prawn, shrimp, tofu and different vegetables as well as sauce that will match your distinct taste. Come either for dine-in, collection or delivery and be treated to an amazing food experience that they offer to perfection to each of their customers.
Products/Services:
Menu, Franchising
LOCATION:
Address: Leeds University Union, Lifton Pl, Woodhouse, Leeds LS2 9JZ
Phone: 113 245 8666
Website: www.wokandgo.co.uk
REVIEWS:
"Absolutely loved my wok&go!! I asked for no pork and the staff offered to swap it for different meat or to see if I wanted different veg! staff were very helpful!! I'll be coming back again!" – Adi Joynson