Below is a list of the top and leading Martial Arts Classes in Sheffield. To help you find the best Martial Arts Classes located near you in Sheffield, we put together our own list based on this rating points list.
Sheffield's Best Martial Arts Classes:
The top rated Martial Arts Classes in Sheffield are:
Castle Martial Arts East – their programme has tons of physical, mental and social benefits, suitable for everyone
Pride Martial Arts – offers a free class
Shodokan Aikido Sheffield – has a large number of instructors that produces an excellent environment to learn in
Sheffield Self-Defence Jiu-jitsu – offers Valente Brothers based jiu-jitsu
Ip Man Wing Chun Kung Fu – Sheffield – offers online classes
Castle Martial Arts East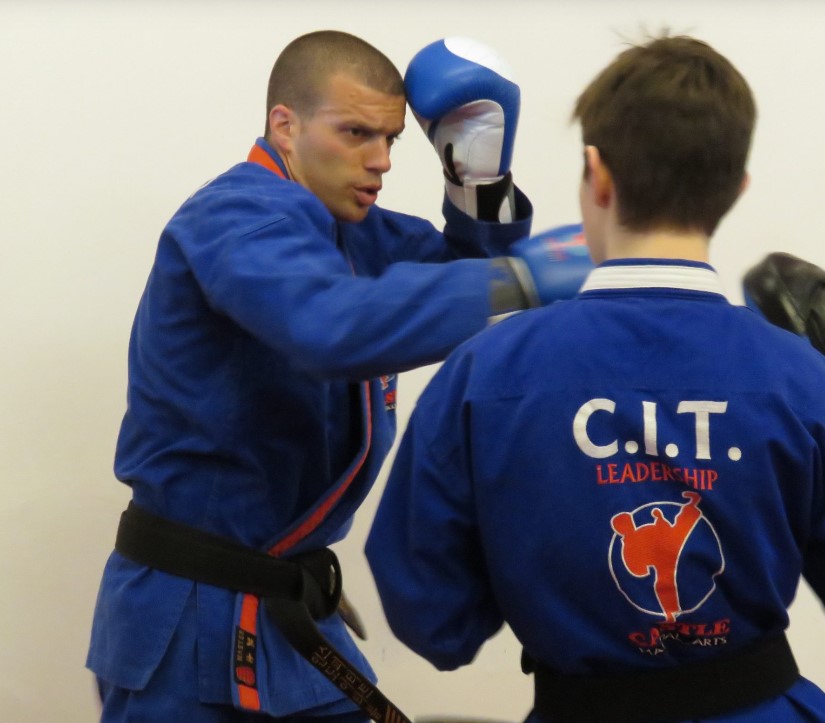 Castle Martial Arts East is a premier martial arts school in Sheffield that is open to all individuals of varying age, gender and abilities. Offering an all-inclusive environment that is safe, secure and highly conducive for learning, they will help you learn necessary skills that will strengthen your mind and body and develop well your coordination and guarantees your fitness and wellbeing. They have different programmes for kids, teens and adults that will build their confidence, inculcate discipline in their lives and teach them self defence in order to protect themselves and their loved ones.
They also offer family martial arts that are a fine workout for your whole family members. With your health and convenience in mind, they have also extended virtual classes and sessions for both kids and adults so hurry and check their services or drop by their dojo to check if the lessons that they offer is just the right fit for your needs. Become the better and more energetic version of yourself by enrolling in the martial arts classes that they offer and have a fun time with their expert trainers and martial arts instructors.
Products/Services:
Kids Martial Arts (Ages 3 – 12), Teen Martial Arts (Ages 13+), Adult Martial Arts, Family Martial Arts, Virtual Kids Martial Arts, Virtual Adult Martial Arts
LOCATION:
Address: 47B Mansfield Rd, Intake, Sheffield S12 2AG
Phone: 114 258 2767
Website: www.castlebba.co.uk
REVIEWS:
"The best in the biz! We take our 3-year-old and both Mrs Houghton and Mr Haggerty are absolutely awesome with her and all their students, taking their time to give each student the one to one attention they need as well as leading fun-filled groups. Our daughter loves it!" – Steven White
Pride Martial Arts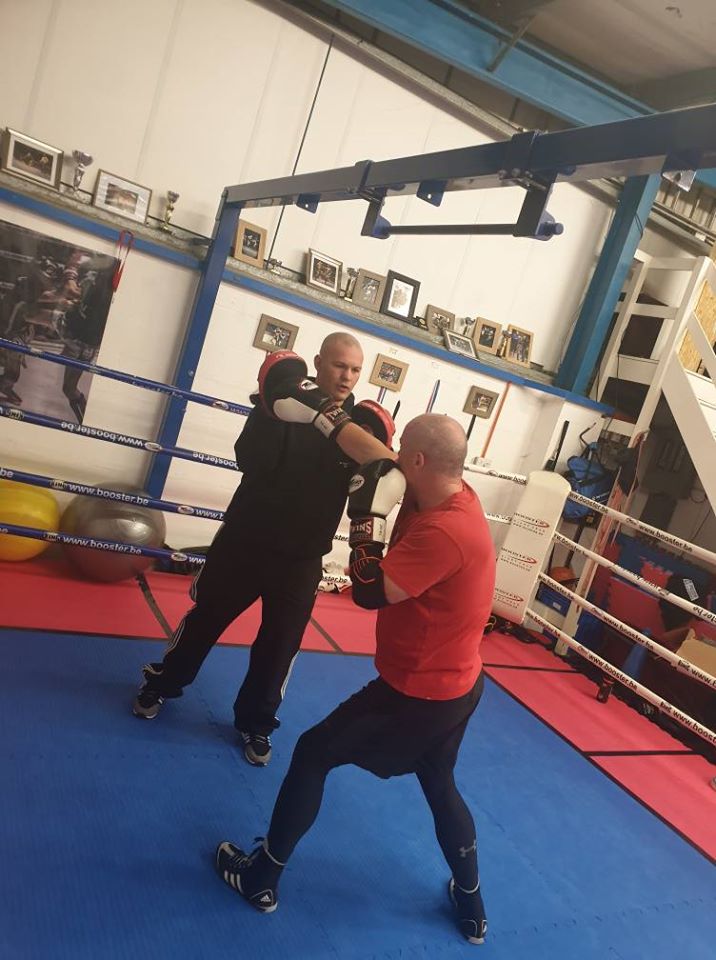 Pride Martial Arts specialises in kickboxing programme that blend all the best techniques from Muay Thai and self-defence in order to create a wonderful martial arts experience that will strengthen your body and build your defence. Dedicated to helping all individuals and inspiring them to become more fit and active, they help all their students build confidence and achieve the personal goals that they have and grow in the discipline that this school offers. They teach fundamentals and incorporate all necessary skills and drills that they need to learn.
They also hold regular sparing sessions for them to practice and adapt what they have learned and honed it to perfection. You can also take advantage of their free private introductory session and check the suitability of the programme that they have to your needs and requirements. Contact them now to discuss your concern and let their expert martial arts instructors teach you all the necessary techniques and abilities that will develop and cultivate your prowess either for physical training or professional competition.
Products/Services:
K1 Kickboxing Programme
LOCATION:
Address: 100 Prospect Rd, Lowfield, Sheffield S2 3EN
Phone: 785 230 4841
Website: www.pridemartialarts.co.uk
REVIEWS:
"Great place. My son attends classes here to boost his confidence and build self-esteem as well as to learn self-defence. All the instructors are patient and knowledgeable. Classes for all ages and abilities. Well-run and affordable too. Would highly recommend." – Lily Lyness
Shodokan Aikido Sheffield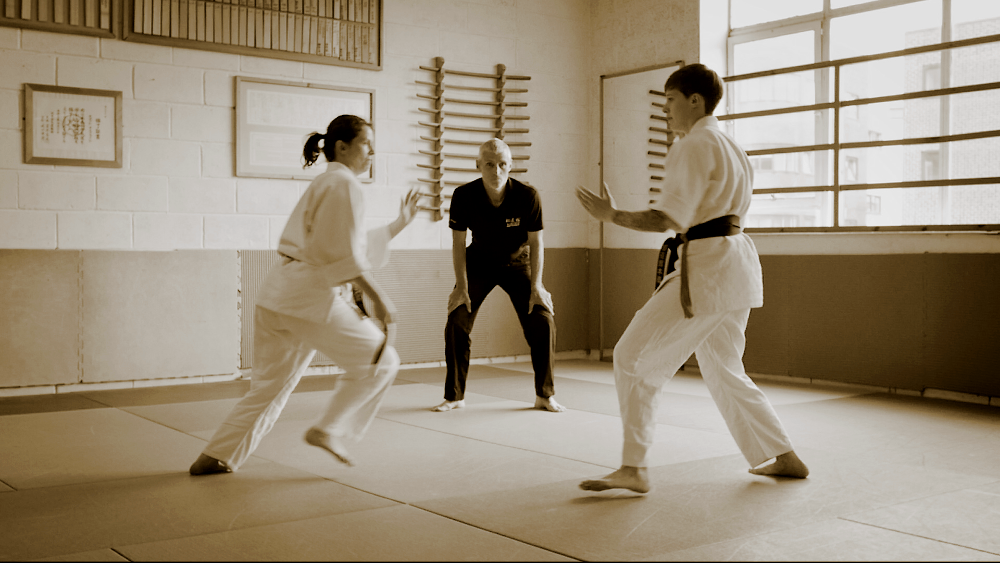 Shodokan Aikido Sheffield is a martial arts school that specialises in Aikido, a traditional Japanese martial art that incorporates different throws and locks. Teaching the art of Aikido for both self-defence and sports, you would certainly get the best training and skills that will hone your capabilities and develop your proficiency. Welcoming all students even those with no previous knowledge and experience, you can definitely take part in the standard classes that they offer that is suitable for all levels and are usually held every Tuesday from 5:30 PM to 7:30 PM.
They also offer circuit training and randori drills and also hold special classes for brown belts and up and an exclusive one for all black belts holder. Offering their classes at a very cost-effective rate, you can try their 2 taster sessions for £10 and their intro offer of 4 sessions for £20. You can also go for either a single session or a monthly fee that cost £10 and £40 respectively. Contact them now and be part of the school that will teach you the right discipline and help you grow confidence and a proper attitude worthy of the craft.
Products/Services:
Standard Class, Circuit Training & Randori Drills, Randori and Sport Aikido
LOCATION:
Address: Devonshire Business Park, Unit 15, Eldon St, Sheffield S1 4GT
Phone: 778 523 0384
Website: www.sheffieldaikido.org.uk
REVIEWS:
"Fantastic place for all bare feet activities." – Christopher Leong
Sheffield Self-Defence Jiu-Jitsu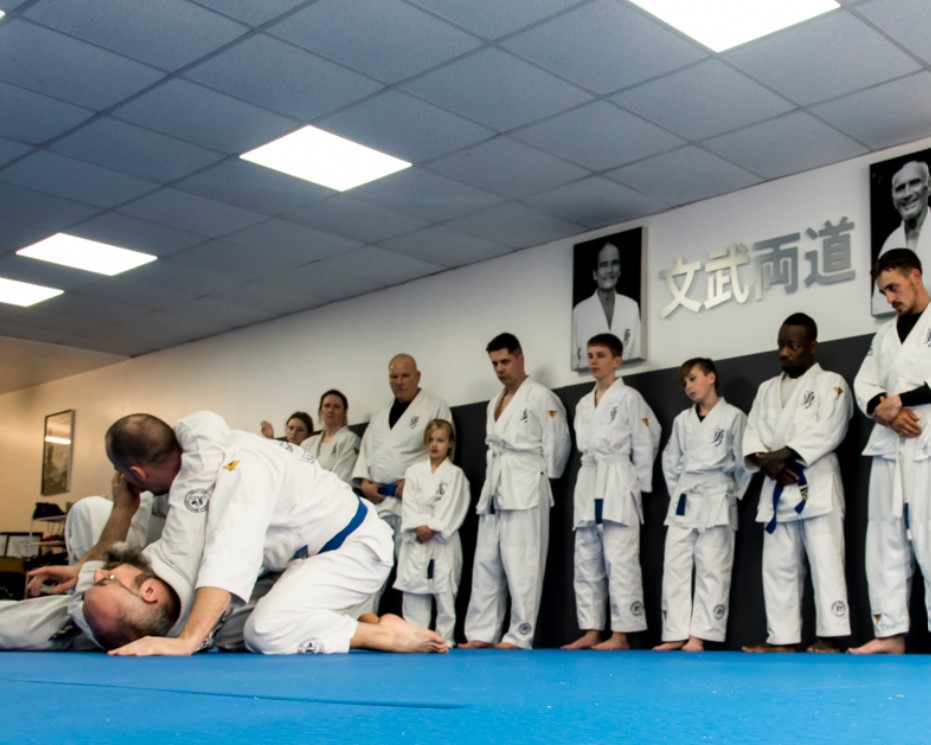 Sheffield Self-Defence Jiu-Jitsu is the only martial arts school in the whole of the UK that incorporates the Valente Brothers based jiu-jitsu in their teachings. Learning the art and discipline from the experts, they are dedicated to teach the right mindset and skills and help all their students develop their abilities for self-defence. Teaching a more realistic and effective self-defence system that will fit any types of scenarios, they will ensure that you are well equipped to properly protect and defend yourself even face with a larger and stronger assailant.
They will provide all the necessary insight in order for you to deal with dangerous and life-threatening situations. With their help, they can guarantee that all their students are equipped with the right training that will give them skills and confidence to defend themselves again any attacker. They will also inculcate to students the right mental skills in order to diffuse problematic situations through a non-violent resolution. Contact them now and discuss your needs and let them strengthen both your mind and body to face situations with full confidence.
Products/Services:
New Students To Jiu-Jitsu, Youth Jiu-Jitsu Program
LOCATION:
Address: 132 Sheffield Rd, Dronfield S18 2GE
Phone: 124 676 8671
Website: www.sheffieldjiujitsu.com
REVIEWS:
"My son absolutely loves coming to learn Ju-Jitsu with Sheffield Self Defence. He is getting so much out of it, it's great to see. Would highly recommend." – Nancy Maitland
Ip Man Wing Chun Kung Fu – Sheffield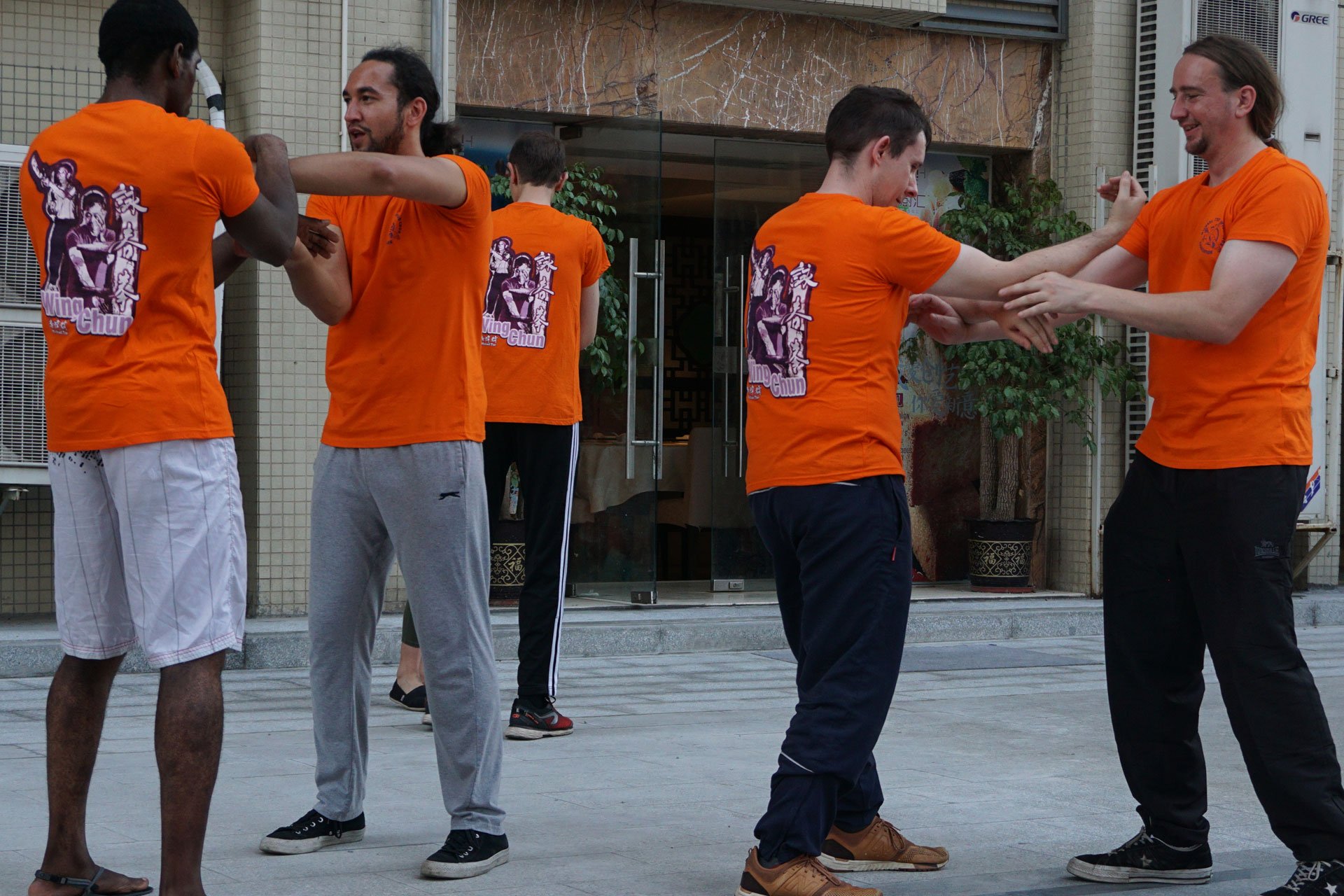 Ip Man Wing Chun Kung Fu – Sheffield specialises in the art of Wing Chun Kung Fu. A premier school headed by Master Darryl Moy, he helps establish body conditioning and incorporates all the necessary skills that are dedicated entirely to the craft. They aim to serve the community at a maximum level that they could and teach the discipline and technique that Kung Fu martial arts have. Teaching self-defence and self-control, they help all their students grow and develop both mentally and physically. They hold different classes in Manchester, Liverpool, Sheffield and Wilmslow, so feel free to check their programmes.
Open to all individuals with different abilities, they are dedicated to ensuring that all their students will get the right knowledge in terms of the martial art culture and will apply it for their improvement. Dedicated to instilling calmness, self-respect, discipline and other values, they ensure to make their students feel empowered while learning the olden art of martial arts. Hurry and check now their classes and enjoy the rich culture that this martial arts school teaches.
Products/Services:
Ip Man Wing Chun Kung Fu Classes, High-Level Tuition
LOCATION:
Address: 15 Paternoster Row, Sheffield City Centre, Sheffield S1 2BX
Phone: 759 391 3883
Website: www.wingchunkuen.org
REVIEWS:
"Excellent and extremely authentic Chen Tai Chi, Qigong and Wing Chun each with an outstanding lineage. Very friendly class and well worth a visit!" – Tom Jolly