Below is a list of the top and leading Naturopathy in Liverpool. To help you find the best Naturopathy located near you in Liverpool, we put together our own list based on this rating points list.
Liverpool's Best Naturopathy:
The top rated Naturopathy in Liverpool are:
Osteopathy and Natural Health Clinic – consisted of a multidisciplinary team that delivers holistic care
HealthyBe Naturopathy – offers 30-minute health and wellbeing review
Good Health IQ – work with clients on a 1:1 basis
Allerton Health Centre – a special Spa Sunday package one Sunday every month
Liverpool Aintree Osteopathic Clinic – spine and sports injury clinics
Osteopathy and Natural Health Clinic
https://www.facebook.com/186447038061014/photos/a.186732151365836/186733108032407/?type=3&theater
Osteopathy and Natural Health Clinic offers the best treatment to alleviate all pain and aches from your body. Providing osteopathy to both children and adult, they also help clients with postural problems, sciatica, sports injury, muscle spam tension as well as work or recreational strains. Aside from osteopathy, they also provide other services like acupuncture, bioenergy massage, physiotherapy, reflexology, naturopathy and many others.
Consisted of the best massage therapists, osteopath and naturopath, they guarantee a relaxing session that would remove the pain you are feeling and makes your body more functional. They naturopathy starts at £90 while osteopathy starts at £65. Open from 8:30 AM to 5 PM on Monday, Tuesday and Thursday and from 9 AM to 8 PM on Wednesday and Friday, schedule an appointment now and get the best care for your body from their clinic.
Products/Services:
Osteopathy, Other Services, Conditions
LOCATION:
Address: 70 Grange Rd, West Kirby, Wirral CH48 4EG
Phone: 151 625 1116
Website: www.osteopathyandnaturalhealth.com
REVIEWS:
"I love this place, don't know what I'd do without Shirley Kay, she works miracles!! Amazing!" – Michelle Flanagan Dodd
HealthyBe Naturopathy
https://www.facebook.com/HealthyBeNaturopathy/photos/a.408123186298455/927983984312370/?type=3&theater
HealthyBe Naturopathy is the practice of Bee, a nutritional therapy practitioner that offers comprehensive naturopathic programs that are personalised to the needs and health conditions of her clients. Her program starts with a free 30 minutes of health and well-being review to discuss the health goals that her client is trying to achieve and provide a custom-fit method that will help achieve this goal.
The tyypical duration of the program is for 12 weeks but may vary depending on the current health of her client. She also offers courses in nutritional healing for individuals and corporate health and wellbeing solutions for all employees and companies. Open for phone, video and face to face consultation, contact her now to discuss your condition and the type of service that yu will need.
Products/Services:
Personalised Health and Wellbeing Programme, Courses in Nutritional Healing, Group Talks on Nutritional Healing, Health and Wellbeing Parties, Corporate Health and Wellbeing Solutions, Lab Testing
LOCATION:
Address: Catterick Rd, Didsbury, Manchester M20 6HF
Phone: 753 527 0985
Website: www.healthybe.co.uk
REVIEWS:
"I've been having gut issues for a long time and Beth has been helping to also identify the root cause of my hormone imbalances. She's been incredibly thorough, has a vast amount of nutritional expertise and has been dedicated to helping improve my symptoms." – J Heads
Good Health IQ
https://www.facebook.com/goodhealthiq/photos/a.197894663677574/1504525793014448/?type=3&theater
Good Health IQ is the naturopath clinic of Linda Orrett, a wellness consultant and mindfulness teacher that offers different services for ultimate wellness and wellbeing of her clients. She helps manage several health conditions like arthritis, cardiovascular disease, chronic fatigue, diabetes, high and low blood pressure, menopause, fertility issue and insomnia.
She provides remedies through the natural method, cleansing and proper management. She also offers assistance for problems like weight management and digestive disorder and provides programs for corporate wellness to increase productivity, job satisfaction and reduce stress for a healthier mind and body. She also offers a free, no-obligation chat and can perform consultation via Zoom as needed.
Products/Services:
How I Can Help, Free Resources
LOCATION:
Address: 9 Henwood Rd, Withington, Manchester M20 4XQ
Phone: 788 277 7370
Website: www.goodhealthiq.com
REVIEWS:
"I was experiencing a lot of stress in my life which was causing me some health problems. Linda recommended some easy but effective stress management techniques that I could use which have really helped my stress levels and my physical health has improved." – Susan Sahota
Allerton Health Centre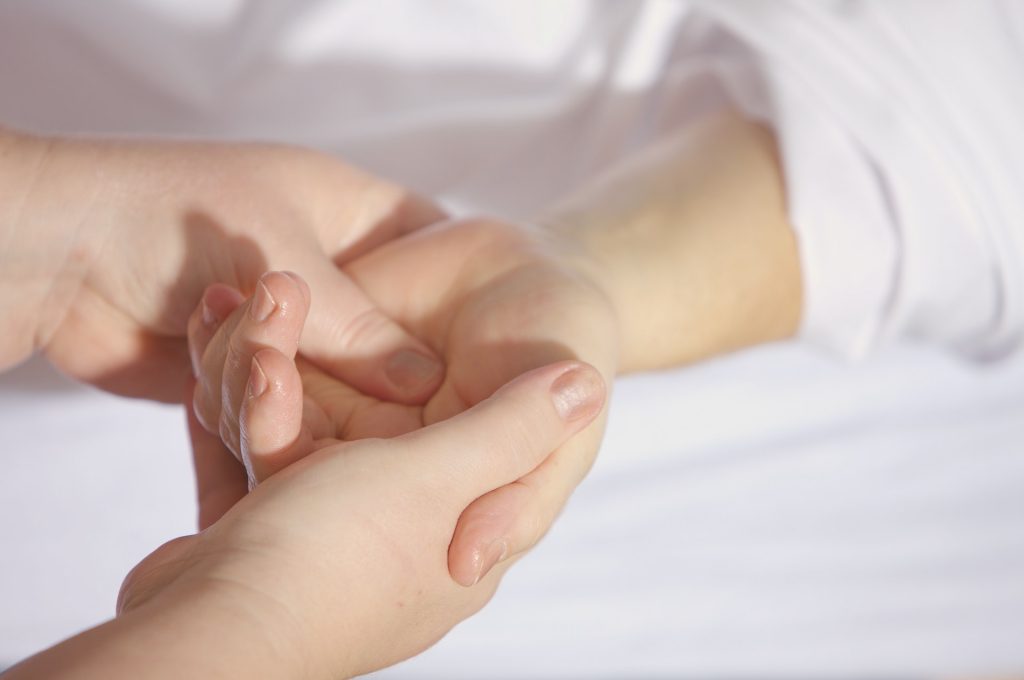 Allerton Health Centre is a wellness centre that specialises in osteopathy, remedial massage and acupuncture. Owned by Jennifer Green, they aim to provide the best complimentary service to ensure the utmost wellness and wellbeing of their clients. They also provide services to help manage and treat different conditions like migraine, sports injuries, sciatica, incorrect posture, stress, Bel's palsy and many others.
Their clinic is open from 9 AM to 7 PM on Monday, 9 AM to 6 PM on Tuesday, Wednesday and Saturday, 9 AM to 8 PM on Friday, 10 AM to 5 PM on Thursday and 10 AM to 4 PM on Sunday. Schedule a routine consultation now to identify the root cause of your problem and provide the best fitting solution that will remove all the body pain and aches that you are feeling.
Products/Services:
Treatments, The Clinic, Health
LOCATION:
Address: 615 Smithdown Rd, Liverpool L15 5AG
Phone: 151 734 5909
Website: www.jennifergreen.co
REVIEWS:
"On my 3rd session of acupuncture with Lynne Grant cant believe the difference this lady has made on my everyday lifestyle. Can get up the stairs without pain, walk for longer and actually enjoy walking around the city centre shopping. This treatment really does work, I strongly recommend you trying it if only for the wonderful relaxation sensation during treatment." – Matthew Lollar
Liverpool Aintree Osteopathic Clinic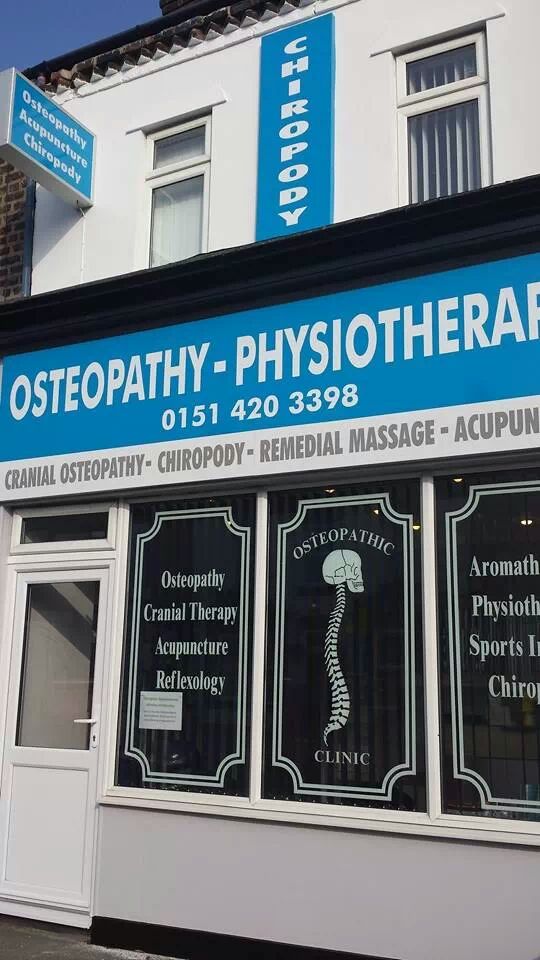 Liverpool Aintree Osteopathic Clinic is a spine and sports injury clinic that offers alternative treatment like colonic irrigation, sports massages, physiotherapy, aromatherapy, reiki, cosmetic acupuncture and reflexology. Independent practitioners, you need not get a doctor's referral to schedule an appointment with them. With their expert assistance, they can remove all pains and aches that you are feeling in your body brought about by injury, stress and accidents.
To give you the best treatment and prepare you for it, their expert osteopath will create a diagnosis on the condition that you have and advise you of the best treatment to manage it as well as the likely cost of that treatment. Their clinic is open from Mondays to Fridays at varied hours so contact them for more information and schedule an appointment for yourself.
Products/Services:
Treatments, Help & FAQs
LOCATION:
Address: 225 Longmoor Ln, Liverpool L9 0ED
Phone: 151 284 5016
Website: www.liverpoolosteopaths.co.uk
REVIEWS:
"Matthew at Liverpool Aintree Osteopathic Clinic has made a very significant improvement to my back and sciatic long term pain, so much so that it has improved my quality of life. I recommend him highly and unreservedly." – Brian Maude