Below is a list of the top and leading Neurologists in Liverpool. To help you find the best Neurologists located near you in Liverpool, we put together our own list based on this rating points list.
Liverpool's Best Neurologists:
The top rated Neurologists in Liverpool are:
Dr Ganesh Bavikatte – a regular contributor to professional journals, and has taken an active interest in a number of neurorehabilitation research projects
Dr Malcolm Steiger – active in clinical research in Parkinson's disease and parkinsonisms
Dr Nicholas Silver – a member of the Association of British Neurologists
Dr Manohar Deshpande – received training at the Walton Centre for neurology and neurosurgery
Dr Andrew Nicolson – a senior epilepsy specialist consultant in one of the largest tertiary epilepsy services in the UK
Dr Ganesh Bavikatte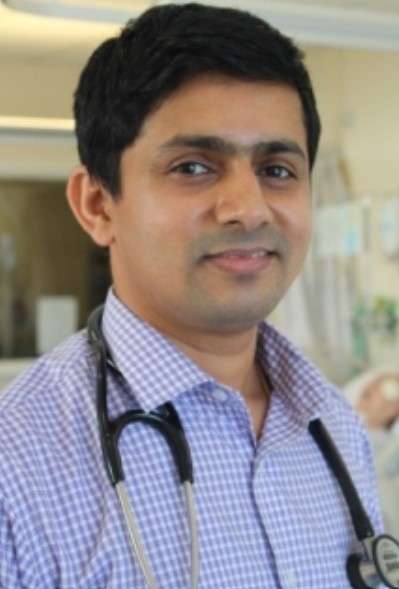 Dr Ganesh Bavikatte is a consultant neurologist that specialises in traumatic brain injury, acquired brain injury, post-conscious syndrome, spasticity and many others. Currently affiliated with The Walton Centre and is the Clinical Lead in Rehabilitation Medicine, he offers a wide array of treatment including polytrauma rehabilitation and acute neurorehabilitation. He is open to both in-person, clinic consultation and video consultation and can do home visits as needed.
In the continuous pursuit of innovative treatment and procedures that will help manage the conditions of all patients suffering from different neuro diseases, he is active in journals and research work and has been working on neurorehabilitation research projects with his latest studies focusing in the effects of traumatic brain injury. Personable and professional, he would thoroughly diagnose the problem of his patients to apply the best care that will rehabilitate them and manage their conditions to their satisfaction. Contact his clinic now to schedule an appointment and let him take care of your needs and provide you with the best healing and wellness that you deserve.
Products/Services:
Traumatic Brain Injury, Minimally Conscious State, Post-Concussion Syndrome, Mild Brain Injury, Acute Neuro Rehabilitation, Polytrauma Rehabilitation, Spasticity, Prognosis and Life Expectancy
LOCATION:
Address: The Walton Centre, Liverpool Merseyside L9 7LJ
Phone: 781 607 8294
Website: www.thewaltoncentre.nhs.uk/dr-g-bavikatte
REVIEWS:
"Highly skilled." – Suresh Singaravelu
Dr Malcolm Steiger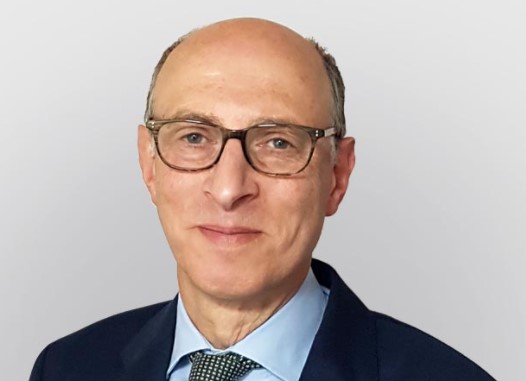 Dr Malcolm Steiger is a consultant neurologist at The Walton Centre that offers general neurology services that include headache, facial pain, epilepsy, back and spinal problems and neuropathies. He also specialises in movement disorders and provides assistance in the treatment of patients suffering from Parkinson's diseases. He is currently affiliated in both The Walton Centre and Fairfield Independent Hospital where he is enriching his practice to serving more patients.
Apart from treating patients with neurological diseases and disorders, he is also active in research both on the national and international setting. He is also an honorary lecturer at the University of Liverpool and a proud member of different medical organisations like the Movement Disorder Society, the Association of British Neurology on Movement Disorders and Network of Research in Neurodegenerative Disease. Seek his clinic now and get an appointment to have your conditions assessed and checked for proper treatment and management.
Products/Services:
General Neurology, Movement Disorders, Parkinson's Disease
LOCATION:
Address: The Walton Centre Lower Lane Liverpool L9 7LJ
Phone: 151 529 5709
Website: www.finder.bupa.co.uk/dr_malcolm_steiger
REVIEWS:
"We saw Dr Steiger after being seen by a few consultants in other specialities. Very grateful for his brilliant and great care. He sorted us within 48 hours! What a blessing to have him live in the same times as us! Thank you, Dr Steiger, for not only taking us seriously and helping us find the cause of the symptoms but supporting our journey too through into neurosurgery." – Written by a carer at Walton Centre for Neurology and Neurosurgery
Dr Nicholas Silver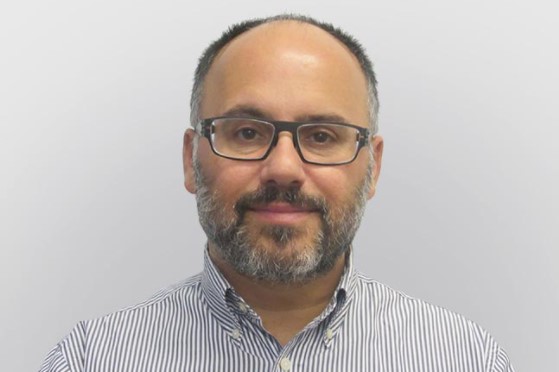 Dr Nicholas Silver offers both inpatient and outpatient neurology diagnosis and treatment that covers a full range and wide spectrum of neurological disorders like blackouts, epilepsy, sleep disorders, dementia, stroke and neuropathy. With his years of experience and acquired knowledge in the field, he was able to provide quality care and treatment including non-invasive stimulation, trigeminal nerve stimulation, transcranial magnetic stimulation and many others. He accepts all types of referrals from different medical practitioners all across the UK and is currently the lead for clinical audit in the Walton Centre for neurology and neurosurgery.
Involved in different research and treatment, he guarantees thorough analysis of the issue and disorder that you are suffering from and apply the best treatment that would enable you to manage it quite well and live a more productive life despite your condition. Seek his professional assistance now and get the best care that he efficiently delivers all his patients. Contact his private secretary and schedule an appointment that will free you from all the sufferings that you are feeling due to your condition.
Products/Services:
Chronic Fatigue, Dizziness and Vertigo, Epilepsy, Facial Pain, Headache, Multiple Sclerosis, Neurological Sleep Disorders, Parkinson's Disease, Restless Legs Syndrome, Unexplained Neurological Symptoms
LOCATION:
Address: Spire Murrayfield Hospital, Wirral Holmwood Drive, Thingwall, Wirral, CH61 1AU
Phone: 771 241 4607
Website: www.spirehealthcare.com/dr-nicholas-silver
REVIEWS:
"Our feedback from patients is that Dr Silver has a compassionate approach. He is solution-focused. He has supported me in my new role as Director of Migraine Action." – Joanna Hamilton-Colclough
Dr Manohar Deshpande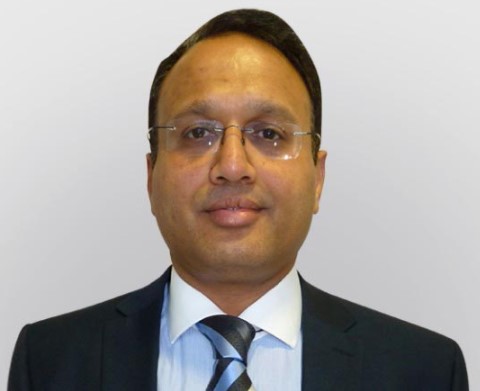 Dr Manohar Deshpande is a consultant clinical neurophysiologist that is affiliated with the Spire Murrayfield Hospital in Wirral. A proud member of the British Society of Clinical Neurophysiology, Royal College of Physicians of Edinburgh and Liverpool Medical Institute, he specialises in peripheral nerve disorders that includes entrapment neuropathies, nerve injuries and neuromuscular disorders. Apart from his private practice, he is also holding a post at St Helens and Knowsley Teaching Hospitals NHS Trust.
Dedicated to bringing the latest technology in the community for the treatment of different neurological disorders and conditions, he is actively involved in all researches that will further advance his commitment. With his continuous quest for different scientific breakthroughs in his field, you can be assured that you are in capable hands under his care. Committed to providing the best neurophysiology care, you can go ahead and contact his office to schedule a needed appointment and start your way to fast and efficient healing.
Products/Services:
Nerve Conduction Studies and Electromyography
LOCATION:
Address: Spire Murrayfield Hospital Wirral, Holmwood Drive Thingwall Wirral Merseyside CH61 1AU
Phone: 151 391 4420
Website: www.spirehealthcare.com/dr-manohar-deshpande
REVIEWS:
"Excellent doctor." – Inga Mušiūnaitė
Dr Andrew Nicolson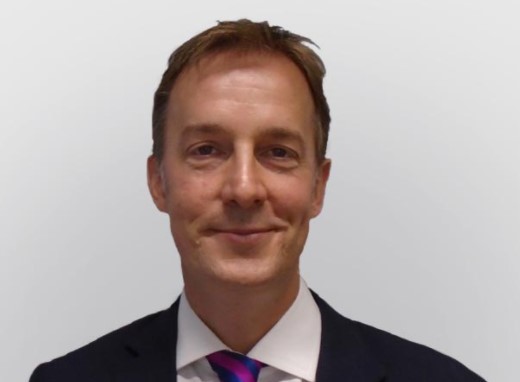 Dr Andrew Nicolson offers thorough diagnosis and comprehensive treatment of a variety of neurological diseases and conditions. Specialising in patients with epilepsy, he ensures to provide the most extensive neurological care that will manage their conditions quite well and provide them with a sense of normalcy back in their lives. Currently serving at Spire Murrayfield Hospital Wirral, you can be assured of the highest level of assistance that you would get and a positive outcome from all the medical treatments that he will provide.
He also looks after different conditions like headache, migraine and Parkinson's disease and offers the best prevention and treatment from consultation, to checking of any risk factor and using of advance technology and facilities to ensure full treatment of all his patients. With the patient's condition as his utmost priority, he is sure to help you in every step of the way. Book now an appointment and get the best treatment from one of the best neurologists in town.
Products/Services:
Headache, Migraine, Epilepsy, Parkinson's Disease
LOCATION:
Address: Spire Murrayfield Hospital Wirral, Holmwood Drive Thingwall Wirral Merseyside CH61 1AU
Phone: 151 391 4420
Website: www.spirehealthcare.com/dr-andrew-nicolson
REVIEWS:
"Rated 5 stars." – From www.docrate.co.uk