Below is a list of the top and leading Neurologists in Manchester. To help you find the best Neurologists located near you in Manchester, we put together our own list based on this rating points list.
Manchester's Best Neurologists:
The top rated Neurologists in Manchester are:
Dr Christopher Murphy – the Clinical Governance Lead for the Acute Neurology Day Unit at Salford Royal Hospital
Dr Mark Roberts – work closely with other disciplines through joint multidisciplinary clinics including metabolic medicine, neurosurgery, orthopaedics and rheumatology
Mr Stefan Schumacher – has a particular interest in the use of novel agents such as Botox for chronic migraines, and sport-related health issues in neurology
Dr Adam Zermansky – has special interests in headache disorders and neuro-ophthalmology
Dr Manohar Deshpande – received neurology and neurosurgery training in Walton Centre
Dr Christopher Murphy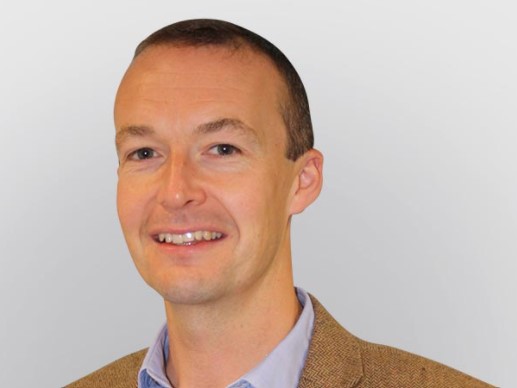 Dr Christopher Murphy is a consultant neurologist practising at Spire Manchester Hospital. Specialising in the brain and the nervous system, he offers comprehensive diagnosis and treatment to patients suffering from general neurological issues, Parkinson's disease, sensory disturbances, sleep disorders, insomnia, parasomnias, dizziness and vertigo to name a few. A personable doctor, he accepts both new and existing patients and can do both face to face and phone and video consultation as needed.
He also has special interests in acute and emergency neurological diseases and has been in constant pursuit of innovative treatment practices that can help manage the condition and alleviate the pain that his patients are feeling. Apart from his clinic at Spire Manchester, he is also affiliated with BMI The Alexandra Hospital and Salford Royal Hospital so do not hesitate to check his schedule and book an appointment to discuss your medical concern and condition. Trust his expert care and get the quality medical assistance that he ensures to deliver all his patients.
Products/Services:
General Neurology, Headaches, Black-Outs, Funny Turns, Epilepsy, Epileptic Seizures, Strokes, Movement Disorders
LOCATION:
Address: Spire Manchester Hospital 170 Barlow Moor Rd, Manchester M20 2AF
Phone: 161 516 4715
Website: www.spirehealthcare.com/dr-christopher-murphy
REVIEWS:
"I saw doctor Christopher Murphy on two occasions one at Spire Manchester and once at the Alexandra and found very warm, friendly and concerned with my problem. He sent me for an MRI scan and an EMG which allowed him to diagnose my problem. I would highly recommend him." – Written by a patient at BMI The Alexandra Hospital
Dr Mark Roberts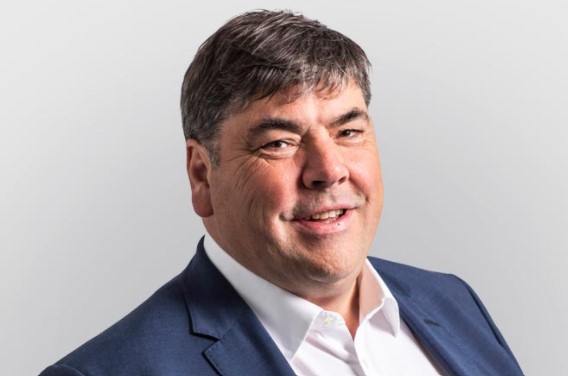 Dr Mark Roberts is reputed for his innovative approach and comprehensive support on the different aspects of neurology. Working hand in hand with different clinicians of varied specialisation, he offers his expertise in different issues and conditions like neuromuscular disorders, Parkinson's disease, epilepsy, migraines and multiple sclerosis to name a few. He is holding a private clinic at the OrthTeam Centre where he accepts patients every Monday from 4:30 AM to 7 PM and Wednesdays from 5 PM to 7:30 PM.
His initial consultation usually starts at £250 and he always finds time to fully discuss the findings, conditions and best treatment plan fitting for his patients for their complete understanding. Very thorough with his service, he also entertains all enquiries and questions and makes his patient feel comfortable and confident with the medical care and treatment that he is delivering. A doctor that cares, he will remove all worries off your mind and ensure that you will receive the proper cure and medication suitable for the condition that you have.
Products/Services:
Epilepsy, Headache, Parkinson's Disease, Muscle and Nerve Disorders
LOCATION:
Address: OrthTeam Centre, Ohm Building (Unit 1) Didsbury Technology Park 168 Barlow Moor Road Manchester M20 2AF
Phone: 161 447 6888
Website: www.orthteamcentre.co.uk/dr-mark-roberts
REVIEWS:
"After 2 years of pain and sight loss, Dr Mark Roberts diagnosed me with a rare disease called Tolosa Hunt Syndrome. Dr Roberts is kind, caring, listens and is generally brilliant! His secretary Nichelle is always helpful. It's a great team at Salford Royal." – Written by a patient at Salford Royal Hospital
Mr Stefan Schumacher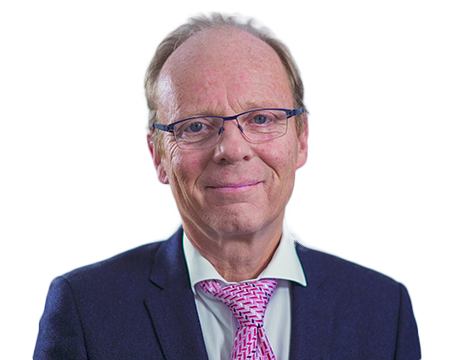 Mr Stefan Schumacher has been a consultant neurologist in Germany for 9 years prior to his move in the UK in 2007. A proud member of three national neurological societies namely Association of British Neurologists, Deutsche Gesellschaft fuer Neurologie and American Academy of Neurology, he loves sharing his passion and is dedicated to assisting all patients suffering from different neurological problems and conditions. As an expert in the field, he understands that it may be quite difficult for patients to easily manage their conditions that is why he offers his professional assistance to deliver quality care that will somehow alleviate the medical issues that they are suffering from.
His main area of expertise lies in the diagnosis and treatment of epilepsy, Parkinson's disease, multiple sclerosis, neuropathic pain, migraine and headache. Continuously studying to find the latest scientific breakthrough in the management of different neurological diseases, he actively participates in different research studies and clinical trials all across the globe. Currently connected with Salford Royal Hospital, Spire Manchester and BMI The Alexandra Hospital, do not hesitate to seek his expertise and get the best medical care that only he can deliver.
Products/Services:
Headache, Migraine, Epilepsy, Parkinson's, Multiple Sclerosis, Neuropathic Pain
LOCATION:
Address: Spire Manchester Hospital 170 Barlow Moor Road Didsbury Manchester M20 2AF
Phone: 161 447 6677
Website: www.topdoctors.co.uk/stefan-schumacher
REVIEWS:
"Calm pleasant atmosphere. Dr Schumacher put me at ease and gave recommendations to try to alleviate my health issue." – J W. Verified Patient
Dr Adam Zermansky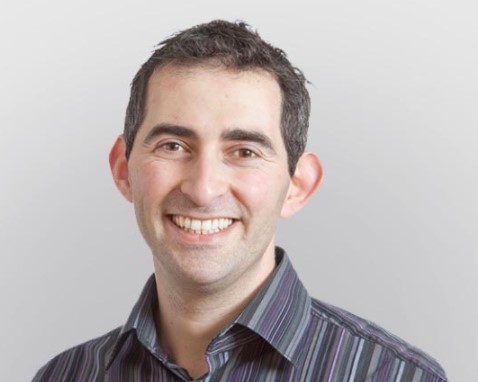 Dr Adam Zermansky offers full and comprehensive treatment solutions to different neurological diseases affecting not just the brain but also the spinal cord, nerves and muscles in between. Part of the common issues that he diagnoses and treats are headache and migraine, head and face pain, movement disorders, neuroinflammatory diseases, nerve pain, epilepsy and many others. Using the latest practices and procedures coupled with advanced technology, he offers relieve and management on the condition that they have.
Some of the treatment that he usually prescribed are nerve blocks, Anti-CGRP antibody treatment and botox injections. Reliable, personable and efficient, he offers full support and takes time to make all his patient feel at ease and empower them by advising the type of treatment that is suitable for their conditions. Schedule an appointment with him now and get quality treatment and the best medical care that he expertly delivers all his patients.
Products/Services:
Dizziness, Headache Treatments, Injection Treatment for Chronic Migraines
LOCATION:
Address: Spire Manchester Hospital 170 Barlow Moor Road Didsbury Manchester M20 2AF
Phone: 161 516 4715
Website: www.spirehealthcare.com/dr-adam-zermansky
REVIEWS:
"I cannot emphasize enough how incredibly brilliant this doctor is. He took the time to listen and put any worries to bed. Listening to all concerns and going through the results in plain English. Not medical jargon that you don't understand! This doctor I would recommend to anyone looking for not just a friendly face, but someone who genuinely cares." – Written by a patient at Manchester Royal Eye Hospital
Dr Manohar Deshpande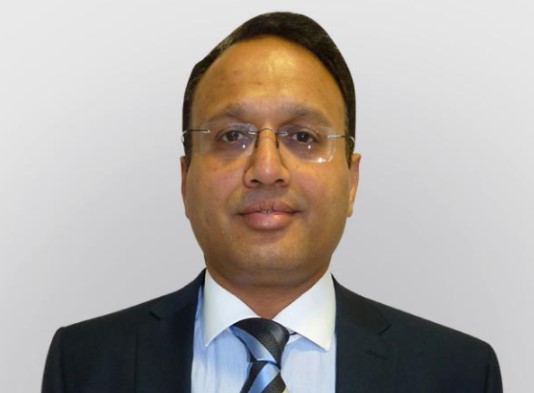 Dr Manohar Deshpande is a consultant clinical neurophysiologist that is affiliated with the Spire Murrayfield Hospital in Wirral. A proud member of the British Society of Clinical Neurophysiology, Royal College of Physicians of Edinburgh and Liverpool Medical Institute, he specialises in peripheral nerve disorders that include entrapment neuropathies, nerve injuries and neuromuscular disorders. Apart from his private practice, he is also holding a post at St Helens and Knowsley Teaching Hospitals NHS Trust.
Dedicated to bringing the latest technology in the community for the treatment of different neurological disorders and conditions, he is actively involved in all researches that will further advance his commitment. With his continuous quest for different scientific breakthroughs in his field, you can be assured that you are in capable hands under his care. Committed to providing the best neurophysiology care, you can go ahead and contact his office to schedule a needed appointment and start your way to fast and efficient healing.
Products/Services:
Nerve Conduction Studies and Electromyography
LOCATION:
Address: Spire Manchester Hospital 170 Barlow Moor Road Didsbury Manchester M20 2AF
Phone: 161 516 4715
Website: www.spirehealthcare.com/dr-manohar-deshpande
REVIEWS:
"Excellent doctor." – Gloria M.