Below is a list of the top and leading Neurosurgeons in Liverpool. To help you find the best Neurosurgeons located near you in Liverpool, we put together our own list based on this rating points list.
Liverpool's Best Neurosurgeons:
The top rated Neurosurgeons in Liverpool are:
Neil Buxton – a member of the Society of British Neurological Surgeons
Mr Pietro Ivo D'Urso – routinely manages general neurosurgical conditions
Mr Shafqat Bukhari – a Consultant Paediatric Neurosurgeon at Royal Manchester Children Hospital
Mr K. Joshi George – received training in many leading centres including the Royal Victoria Hospital in Belfast and the Royal London Hospital
Mr Nikolaos Tzerakis – has participated in over 4000 cranial and spinal operations
Neil Buxton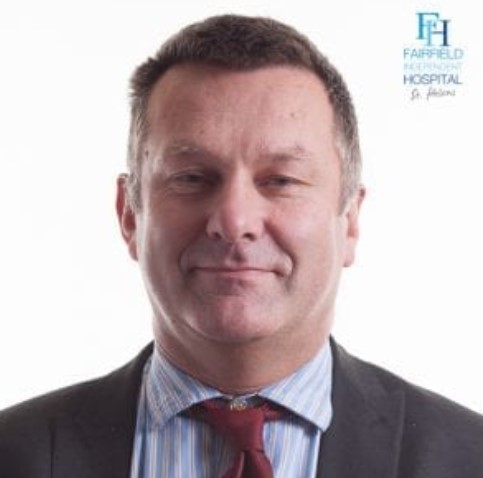 Neil Buxton is a private Consultant Neurosurgeon that has been providing a wealth of neurosurgical services to all their clients all across Liverpool and beyond. A member of the Society of British Neurological Surgeons, European Society for Pediatric Neurosurgery and International Society for Pediatric Neurosurgery, he offers his expertise to all his clients both adult and children. Some of the issues that he usually diagnoses and treats are spinal cord tumours, chiari malformation, degenerative spine disease, craniocervical junction anomalies and many others.
Currently affiliated with Fairfield Independent Hospital he accepts both patients that are medically insured and self-paying with initial consultation starting at £250. His clinic time is mostly every Friday afternoon so do not hesitate to schedule an appointment to discuss your issue and get the best medical care and assistance that only he can deliver. Thorough, personable and highly efficient, trust in the service that he can provide and let him help you manage and improve the condition that you have.
Products/Services:
Congenital Spinal Problems, Degenerative Spine Disease, Syringomyelia, Chiari Malformation, Spinal Cord Tumours
LOCATION:
Address: Spire Liverpool Hospital 57 Greenbank Road LIVERPOOL L18 1HQ
Phone: 151 733 7123
Website: www.fairfield.org.uk/mr-neil-buxton
REVIEWS:
"Dr Buxton is a great surgeon very patient with nervous people. I always have lots of questions and he never dismisses any of them. He is a great Doctor and I am glad I have him looking after my health. He takes his time to thoroughly examine your situation and he knows what he's doing. He is fast but extremely thorough!" – www.gooddoctor.com
Mr Pietro Ivo D'Urso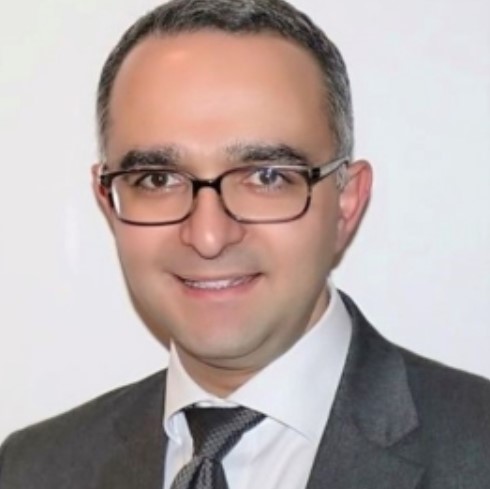 Mr Pietro Ivo D'Urso is a highly qualified consultant neurosurgeon that has been in practise since 2004. He has worked in Italy, London and is now in Manchester to offer his services even reaching patients in Liverpool. Specialising in spinal surgery, he helps with several medical conditions and ailments such as back pain, brain tumours, brain cyst, cervical disc protrusion, lumbar disc protrusions, glioblastoma, meningioma and hydrocephalus to name a few. He offers a variety of treatment that includes awake craniotomies, endoscopic surgery, minimally invasive cranial surgery, lumbar and cervical discectomy and many others.
He accepts both new and current patients with consultation fee starting at £250 and follow-up appointment at £150. Working hand in hand with all his patients, he ensures that they are thoroughly educated of their issue and made aware of all possible treatment to ensure that they are comfortable and confident with the medical and surgical intervention that will be applied in their case. Contact his clinic now to schedule a consultation and let an expert in the field help you obtain the best medical care fitting your condition.
Products/Services:
Brain Tumours, Gliomas, Meningiomas, Sciatica, Metastases, Pineal Tumours
LOCATION:
Address: BMI The Alexandra Hospital Mill Lane, Cheadle, Cheshire SK8 2PX
Phone: 161 464 7754
Website: www.bmihealthcare.co.uk/pietro-ivo-durso
REVIEWS:
"Dr Duruso is a real credit to his profession and the company he works for thank you, Dr Duruss." – www.doctify.com
Mr Shafqat Bukhari
Mr Shafqat Bukhari is working as a consultant neurosurgeon at Salford Royal Hospital and Royal Manchester Children Hospital. He has special interest in different spinal degenerative diseases, as well as, brain and spinal tumour issue and helps in the managements and treatment of different neurosurgical ailments including back and neck pain, upper and lower back pain, spinal deformity, complex spinal disorders, degenerative disc diseases and leg and arm pain. Some of the medical procedures that he usually carry out are minimally invasive spinal surgery, artificial disc replacement, discectomy, cervical surgery, epidural injections, surgery for sciatica and laminectomy and microdiscectomy.
Apart from providing medical care to all his patients, he is also fully involved in different medical studies and researches in the field of neurosurgery in order to explore the different medical breakthroughs and the latest in technology that will give relieve the conditions of his patients and ensure that their issues are managed well for a more comfortable life. Efficient, reliable and approachable, do not hesitate to get to know him and get his expert assistance to ensure ultimate wellness and optimum wellbeing.
Products/Services:
General Neurosurgery, Spinal Surgery, Lumbar and Cervical Disc Problems, Neck and Back Pain, Minimal Invasive Surgery, Spinal and Brain Tumour, Hydrocephalus, Chronic Pain Surgery, Artificial Cervical Disc Replacement, Chiari Malformation, Paediatric Neurosurgery, Spinal Injections
LOCATION:
Address: BMI The Alexandra Hospital Mill Lane CHEADLE SK8 2PX
Phone: 161 491 1606
Website: www.spirehealthcare.com/mr-shafqat-bukhari
REVIEWS:
"Very friendly and caring." – www.doctify.com
Mr K. Joshi George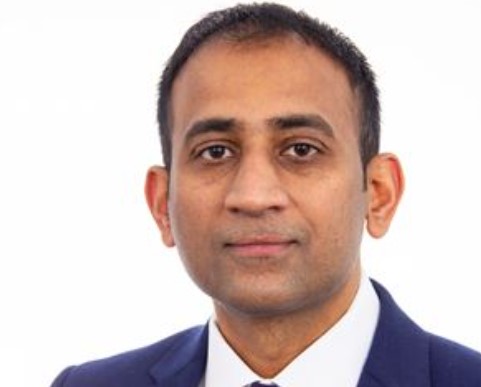 Mr K. Joshi George is a consultant neurosurgeon that is highly-qualified and trained to do complex brain and spinal surgeries. With more than 20 years of experience in the field of neurosurgery, he has been performing several medical procedures like removal of blood clotting and tumours in the brain as well as fixing spine injuries. He is currently affiliated with the Neuroscience Department of BMI Alexandra Hospital and is accepting both new and current patients.
He also accepts NHS patients at Salford Royal Foundation Trust. He offers both face to face consultation as well as phone and video consultations. Aside from the practical application of his expertise, he is also fond of the academic side and is currently teaching at Salford University.
Products/Services:
Minimally Invasive Spine Surgery, Cancer of the Spine, Complex Spine Surgery
LOCATION:
Address: The Neuroscience Department BMI Alexandra Hospital Mill Lane CHEADLE SK8 2PX
Phone: 161 495 7080
Website: www.finder.bupa.co.uk/mr_joshi_george
REVIEWS:
"I could never thank this wonderful man enough for his dedication and expertise." – www.ratemds.com
Mr Nikolaos Tzerakis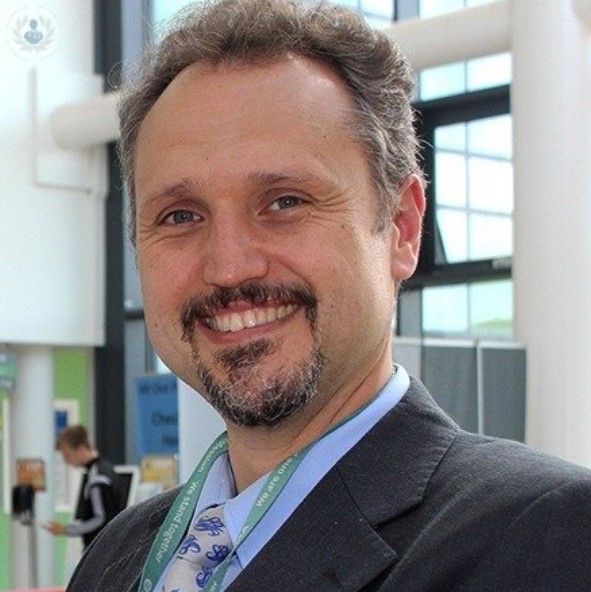 Mr Nikolaos Tzerakis specialises in brain and spinal cord pathologies and handles different issues like neck pain, lower back pain, brain and spine disorders and other degenerative diseases like tumours and Chiari malformation. He headed different clinic trials and deliver several presentations regarding his research and studies to share his knowledge and expertise and contribute to finding the latest treatment.
With a wealth of experience collected from various operations that he performed, he also offers contribution through proper diagnosis and treatment that he gives his patients. He holds NHS clinic at the University Hospital of North Midlands and has a private practice at the Basford Consulting Rooms. Contact him now for expert advice and assistance and put all your health worries at rest with his skillful assistance.
Products/Services:
Spinal Surgery, Trigeminal Neuralgia, Chiari Malformations, Brain Aneurysm, Spinal Cancer, Degenerative Disc Disease
LOCATION:
Address: Rowley Hall Hospital Rowley Avenue Stafford
Phone: 178 522 3203
Website: www.bupa.co.uk/mr_nikolaos_tzerakis
REVIEWS:
"I would not hesitate to recommend Mr Tzerakis to anyone as in addition to being a superb surgeon he was courteous and attentive and an affable and I felt a rather humble chap when you consider his profession he explained the procedure clearly giving me full confidence in his abilities. Again I can't thank him enough for changing my life for the better." – Written by a patient at Royal Stoke University Hospital