Below is a list of the top and leading Orthodontists in London. To help you find the best Orthodontists located near you in London, we put together our own list based on this rating points list.
London's Best Orthodontists:
The top rated Orthodontists in London are:
Angel Orthodontics – accept online referrals from dentists
Bass Orthodontics – offers a free guide on orthodontists
Origin Orthodontics – offers free remote consultation
Queens Gate Orthodontics – a totally private orthodontic practice
Metamorphosis Orthodontics – practice provides 3D X-ray equipment and 3D scanners
Angel Orthodontics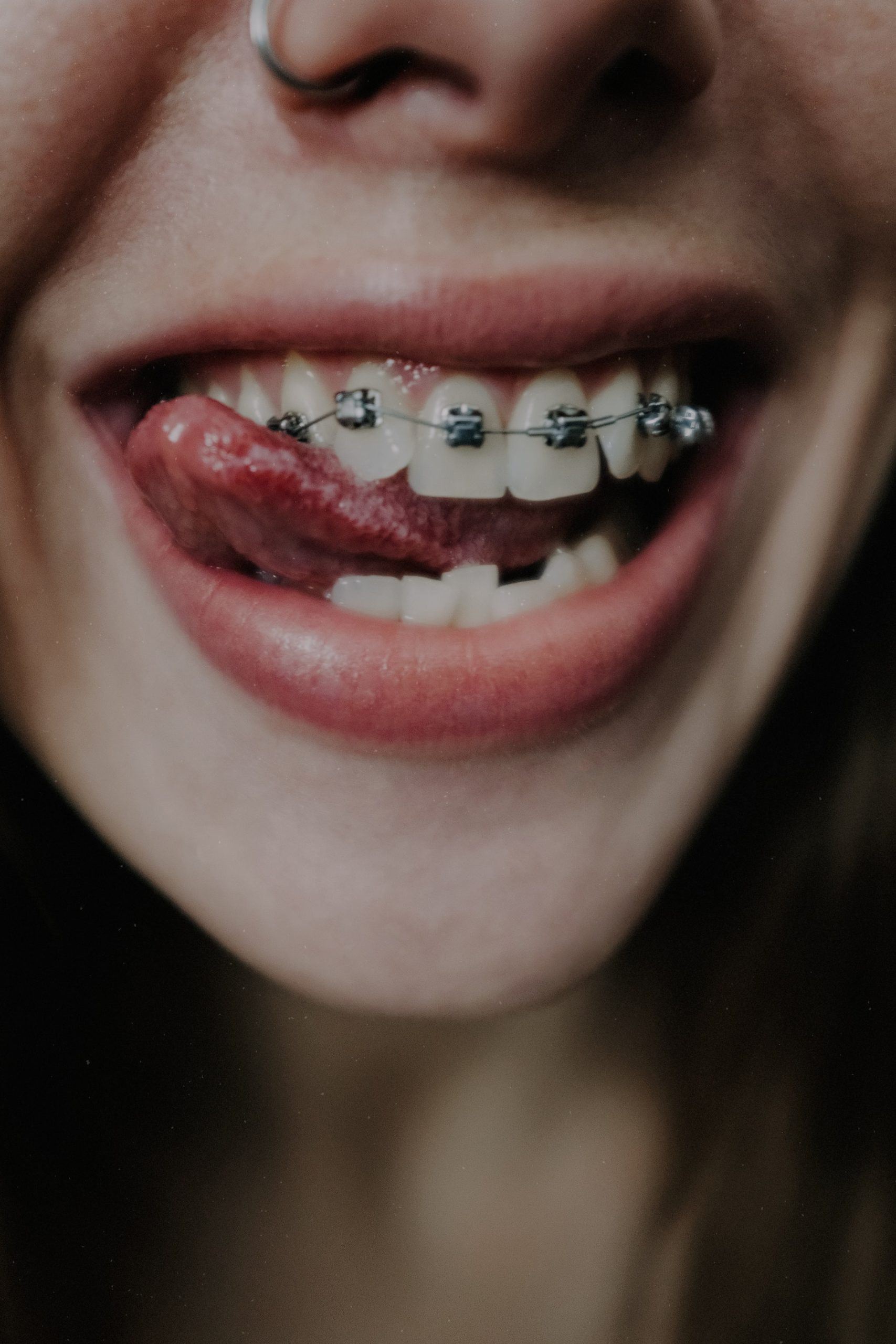 Angel Orthodontics helps transform the lives of their patients by providing them with the best and most brilliant smiles. A private clinic led by Dr Fariba Banaie, a specialist orthodontist, she ensures to provide the best treatment for both children and adult patients. Offering early treatment for kids to maintain their beautiful set of teeth, they help treat comprehensive issues like biting, difficulty chewing, speech impediments, protruding teeth, shifting of the jaw and crowded front teeth.
As for adults, they offer braces, Invisalign and other orthodontic treatments meant to align, replace or restore your teeth. They also work on crowns, bridges and implants to give you the perfect teeth that will bring back your confidence in dealing with other people and presenting them with a big smile. Contact them now to schedule an appointment and let them deliver the best orthodontics services way beyond your expectations.
Products/Services:
Orthodontic Treatments, Private Orthodontic Treatment, Common Orthodontic problems, Early Orthodontic Treatment for Children, Adult Orthodontic Treatment, Braces: Types of Braces, Invisalign, Smile in 6 months, Retention After Orthodontic Treatment, Orthognathic Surgery
LOCATION:
Address: 41 Islington High St, The Angel, London N1 9LH
Phone: 207 837 6965
Website: www.angelorthodontics.co.uk
REVIEWS:
"Fantastic Service, my treatment has been ongoing for about 2 years and they've been thoroughly professional throughout. Probably not the cheapest place in the whole city but it does offer value for money given the quality of service. For example, they offered me complimentary aftercare after a slight alignment issue. I highly recommend!" – Alex Talbot
Bass Orthodontics
Bass Orthodontics is the private practice of Dr Neville and Anton Bass. Offering specialisation in orthodontics and dentofacial orthopaedics, they offer a wide range of treatment that will fit your needs. All their treatment starts with an initial assessment where they would fully assess the condition of your teeth to offer the best solution. They also do computer imaging to do proper measurements of your teeth and suggest the best treatment from braces and aligners to lingual braces that will fix the issue that you have with your teeth.
Using the latest and state of the art equipment and method, they guarantee to deliver the most efficient and reliable solutions that would give you the most perfect set of white teeth in no time. Contact them now to schedule an appointment for evaluation and treatment planning and let them take care of your teeth and provide you with the most advanced treatment and procedure at a very reasonable rate.
Products/Services:
Orthodontic Clinic, Treatment, Braces
LOCATION:
Address: 4 Queen Anne St, Marylebone, London W1G 9LQ
Phone: 207 580 8780
Website: www.bassorthodontics.com
REVIEWS:
"Exceptional is the word we would use, not only for the skills of the staff, levels of service, treatment and amazing outcomes but for the whole orthodontic experience. We can't sing their praises loudly enough and would highly recommend them to anyone. Just the most delightful of teams that felt like family to us. We were actually very sad when the treatment was completed!" – Marika Freris
Origin Orthodontics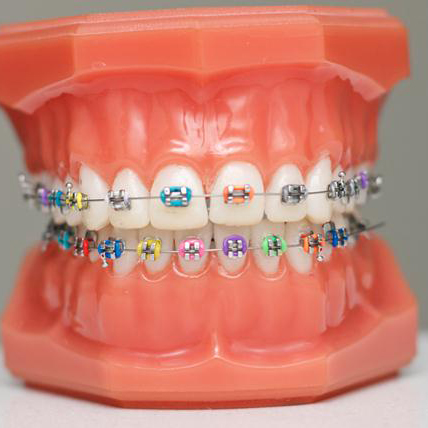 Origin Orthodontics has been offering the best orthodontic care and treatment for more than 20 years now. With a team of UK-trained orthodontist specialists, they provide expert solutions that are tailor-fit to your needs. During the initial assessment, they would fully diagnose the issue of the patient, address all their concerns and discuss all possible solutions to provide patients with the best options for their teeth.
Using the most up-to-date method and treatment, they offer full solutions and a wide array of options from Invisalign, ceramic braces, fixed conventional braces, retainers, incognito lingual braces and many others. Providing expert dental care to all of North London, you need not worry further as they would certainly deliver an affordable treatment and maintenance care for your teeth, giving you the best value for your money.
Products/Services:
Invisalign, Ceramic Braces, Incognito Lingual Braces, Fixed Conventional Braces, Orthodontic Treatment For Children, Adult Orthodontic Treatment, Retainers, Orthodontic Technologies, Dental Monitoring
LOCATION:
Address: 19 Wimpole St, Marylebone, London W1G 8GE
Phone: 207 580 2786
Website: www.origin-orthodontics.co.uk
REVIEWS:
"Super friendly team, very informative and caring. I felt looked after and listened to throughout. I am very happy with the end results a year later. I had braces when I was younger and never wore my retainer. This time around my teeth look so much better I was not expecting this much of a change!" – Anna Birchall
Queens Gate Orthodontics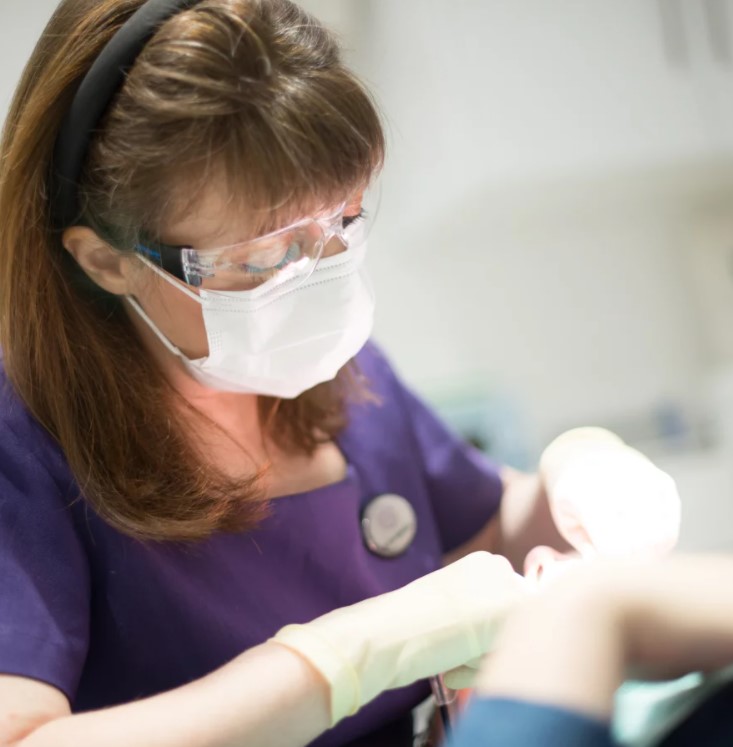 Queens Gate Orthodontics is one of the leading orthodontic clinics in London. Offering a wide range of dental services like early treatment of children, fixed, functional and lingual braces, Invisalign, orthognathic jaw surgery and TMJ treatment, they ensure to give the complete health and wellness services for your teeth. A patient-centred approach to treatment, they ensure to provide personalised assistance to ensure that all the orthodontic problems that you have will be treated with the utmost care and optimal treatment that you deserve.
With a team of professional and amicable staff that will make your every visit fun and comfortable, you need not worry about the treatment that you will be receiving as you are handled by experienced hands that will offer you with the best and most perfect fix. Boasting as well of using advance technology in their clinic, you will really receive the most comfortable, quality care that will not only help improve your teeth but also your appearance.
Products/Services:
Early Treatment of Children, Functional Braces, Fixed Braces, Invisalign, Lingual Braces, Orthognathic Jaw Surgery, Sleep Apnoea Treatment, TMJ Treatment
LOCATION:
Address: 75A Queen's Gate, South Kensington, London SW7 5JT
Phone: 207 373 0176
Website: www.queensgateorthodontics.co.uk
REVIEWS:
"5 Stars all the way. To the very helpful gentleman at the reception – Jordan, the lovely nurses Patricia, Anthonia and Dr Claire Nightingale. Thank you!" – Charles Kalungushi
Metamorphosis Orthodontics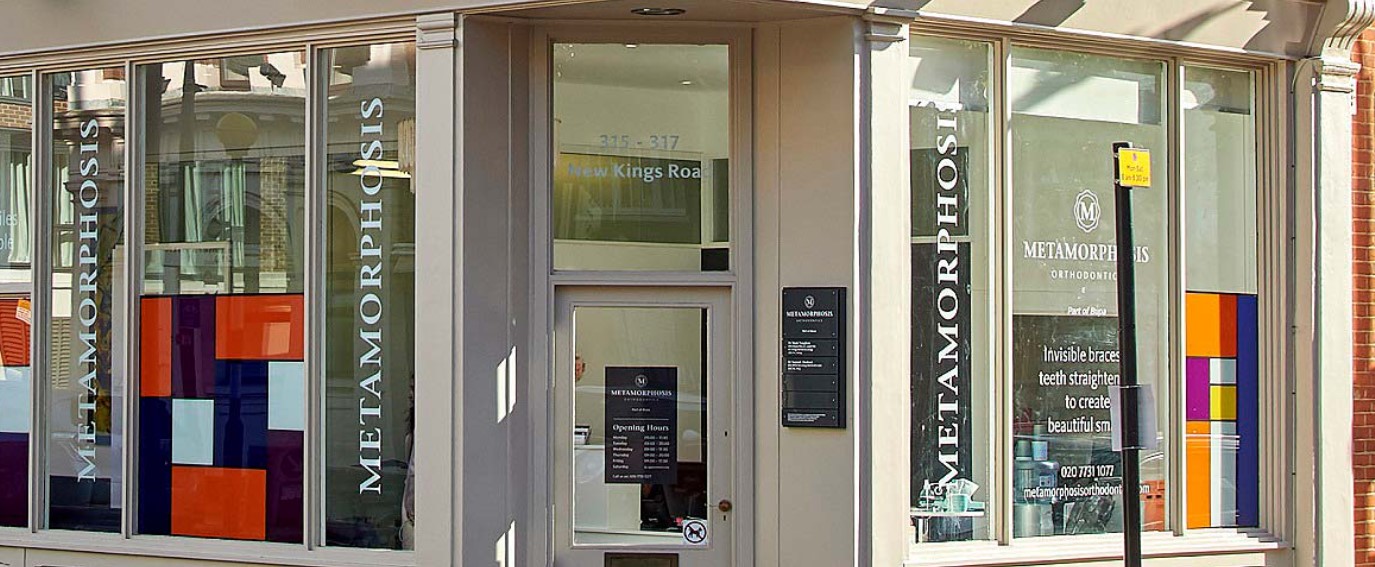 Metamorphosis Orthodontics offers comprehensive bespoke orthodontic services to all patients from children, teens and adults. Committed to providing the quality care that their patient needs, they ensure to give personalised treatment that will fit well the issue and condition that they have and will ensure the best outcome and perfect smile for all their patients. Providing a personable approach, you will feel comfortable under the hands of their professional orthodontists and staff.
Aside from the quality service that they deliver, they also accept dentist referrals to address all problems under their specialisation and also treat different treat TMJ disorders. Genuinely extending assistance to their patients while providing top-notch comfort and treatment, Metamorphosis Orthodontics is really a redefining place for your dental needs.
Products/Services:
Damon Braces, Invisalign Treatments
LOCATION:
Address: 315-317 New King's Rd, Fulham, London SW6 4RF
Phone: 207 731 1077
Website: www.bupa.co.uk/platinum-metamorphosis-orthodontics
REVIEWS:
"I have been with the Metamorphosis team for 1 year. Thank you especially, Ms. Karolina, for your recommendation, support and amazing work! Couldn't have asked for a better clinic. All team members are super kind always smiling and welcoming. A hard-working group of talented people. Thank you Metamorphosis! Definitely recommend." – Lilė Arlauskaitė