Below is a list of the top and leading Osteopaths in London. To help you find the best Osteopaths located near you in London, we put together our own list based on this rating points list.
London's Best Osteopaths:
The top rated Osteopaths in London are:
Christoph Datler – Blackheath Sports Clinic
Jonathan Daniells – Cavendish Osteopaths London
David Tatton – West London Osteopaths
Torben Hersborg – Central London Osteopathy And Sports Injury Clinic
Amandine Pastant – FORM Clinic – Osteopathy & Physiotherapy Clinic
Blackheath Sports Clinic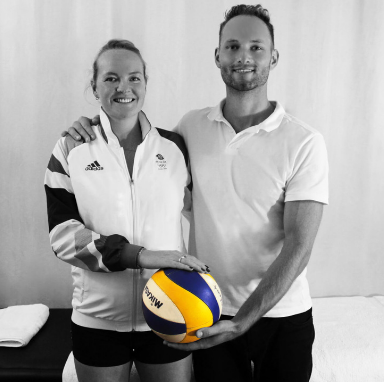 Christoph Datler is the founder and clinical lead of the Blackheath Sports Clinic. With a background in competitive sports himself, extensive academic training and years of experience treating high-level athletes, the general public as well as patients with complicated pain presentations, you can rest assured that your health concerns are in best hands no matter if you are suffering from acute back pain, shoulder problems, recovering from injury or just need a general MOT for your body.
You don't need to be a sportsman or sportswoman to benefit from Christoph's skillful treatment approach. But if you are, you know he will understand exactly what strains are placed on your body while performing.
Products/Services:
Osteopathy, Sports Massage, Pilates & Rehabilitation, Medical Acupuncture, Injuries & Taping, Mindfulness, Remote Consultations
LOCATION:
Address: 1A Eliot Hill, Blackheath, London SE13 7EB
Phone: 7776 420933
Website: www.blackheathclinic.com
REVIEWS:
"I have received treatment from Christoph for various injuries over the past 3 years. I had been suffering with Achilles strain and he helped to get me race ready for my first marathon. Christoph has a great approach, he not only treats your injury but reviews your entire posture and explains how you can continue to work and strengthen your problem area, he shows you simple stretches and movements that can help to keep you injury free. Christoph has also been treating me post pregnancy in helping with my posture and in regaining my core strength. Christoph is very professional and very knowledgeable." – Catherine O.
Cavendish Osteopaths London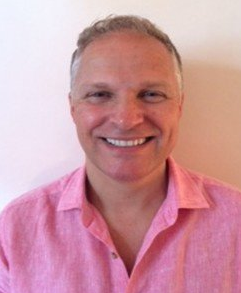 Jonathan Daniells graduated from the European School of Osteopathy in 1994. He is a highly skilled and experienced Osteopath who brings a unique blend of Osteopathic techniques to its practice. He has worked in Marylebone for almost 25 years. Jonathan is an accomplished lecturer and teaches at the post-graduate level in the UK and worldwide.
Jonathan's clinical interests are varied and include the treatment of spinal and neck pain, jaw disorders, shoulder injuries, and hip problems. He uses a combination of structural, craniosacral, and functional Osteopathic techniques to formulate a unique treatment plan for each patient.
Cavendish Osteopaths brings together an ethos that covers the integrative and holistic approach of Osteopathy with the individualism and vision necessary to develop effective Osteopathic healthcare for all. They treat a diverse range of problems from the straightforward to complex, from recent-onset to long term, chronic problems, and a single location to multiple symptom sites.
Products/Services:
TMJ Osteopathy, Initial Osteopathic Consultation, Follow Up Osteopathic Consultation, Homeopathic Treatment
LOCATION:
Address: 45 Queen Anne St, Marylebone, London W1G 9JF
Phone: 20 7846 0148
Website: www.w1osteopaths.com
REVIEWS:
"Have been treated by Jonathan Daniels for many years. Have tried several osteopaths over the years but he stands out head and shoulders above the rest." – Chris M.
West London Osteopaths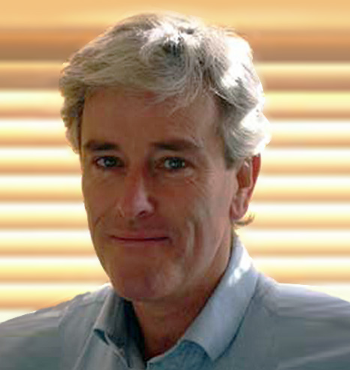 David Tatton qualified in 1979 from the British School of Osteopathy and worked throughout the UK and London before establishing West London Osteopaths in 1984. David has treated people from all walks of life including athletes, photographers, actors, hairdressers, civil servants, teachers, nurses, doctors, babies, children, pregnant mothers, the middle-aged, and the elderly. He is highly respected for his deep knowledge and understanding of the human body and the benefits that osteopathy can bring to the daily lives.
He lectured at the British School of Osteopathy for 23 years, where David was Co-Head of the Osteopathic Technique Department, Senior Lecturer in Osteopathic technique, and taught on the undergraduate professional course leading to a BSc in Osteopathy. He continues to lecture in osteopathic techniques to postgraduate osteopaths and manual therapists throughout the UK and Europe.
Products/Services:
Osteopathy, Cranial Osteopathy, Western Medical Acupuncture, Dry Needling, Pilates, Mat-Work, Deep Tissue Therapeutic Massage, Hypnotherapy, Focused Relaxation Massage
LOCATION:
Address: 65 Vespan Rd, London W12 9QG
Phone: 20 8749 0581
Website: www.westlondonosteopaths.com
REVIEWS:
"David and his team have been looking after all the family for years. They are competent, efficient, and they do care for their patients. I have recommended David to a lot of friends and they all gave me very positive feedback." – Marielle F.
Central London Osteopathy And Sports Injury Clinic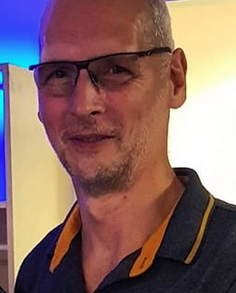 Torben Hersborg is a principal osteopath, founded the Central London Osteopathy and Sports Injury Clinics in 1991. Torben specializes in sports injuries and sports performance enhancement for the elite competitor as well as a structural treatment for acute pain and long term conditions. He likes cases that have so far been resistant to treatment. Patients have come from around the world to see him and flown him to most continents as well.
They include numerous World- and Olympic Champions, Oscar Winners and Top Performers. In the last many years there has been an increasing demand for his treatment of voice problems for singers and actors and Torben has been called out to give pre-concert treatments for some of the biggest rock singers in history alongside numerous other World-renowned singers and actors.
Products/Services:
Cranial Osteopaths, Physiotherapy, Sports Massage, Acupuncture, Swedish Massage, Pregnancy Massage, Kinesiology, Tui Na & Chi Gong, Peak Performance Treatment, Shiatsu, Naturopaths, Pilates, Manual Lymphatic Drainage, Reflexology, Indian Head Massage
LOCATION:
Address: 325-327, Old St, Hoxton, London EC1V 9LE
Phone: 20 7739 5666
Website: www.london-osteopath.com
REVIEWS:
"Yet again, Torben has worked his magic! It's so reassuring to walk in knowing that everything will feel so much better once I leave. So professional. So adept. I cannot recommend enough. Thank you." – Wyles & Simpson
FORM Clinic – Osteopathy & Physiotherapy Clinic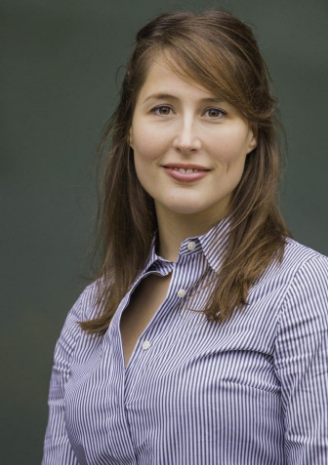 Amandine Pastant offers a bespoke treatment adapted to the patient's own needs, combining osteopathic and therapeutic massage techniques with advice on lifestyle, exercise, and ergonomics issues. With a Mat Pilates Certification, she can teach a wide range of exercises to speed up the recovery of her patients. Amandine's therapeutic strategy is designed to enhance balance through body awareness and wellness as integral elements of good health.
Having lived and worked in Paris, New York, and London, she has treated patients from all walks of life from hesitant beginners to seasoned professionals and helped them to overcome a variety of problems.
Products/Services:
Osteopathy, Physiotherapy, Rehabilitation & Performance, Acupuncture, Laser Therapy, Home Visits, Emergency Visits
LOCATION:
Address: 48 Charlotte St, Bloomsbury, London W1T 2NS
Phone: 20 7099 7730
Website: www.formclinic.com
REVIEWS:
"I have recently made a visit to Form clinic and had my appointment with Amandine which has been an amazing experience, and the treatment has really helped. Amandine has been brilliant in understanding the problems with my back and has also given me great advice on what I need to at home. I highly recommend Amanidine who is very professional and attentive." – Riess