Below is a list of the top and leading Paediatricians in Leeds. To help you find the best Paediatricians located near you in Leeds, we put together our own list based on this rating points list.
Leeds' Best Paediatricians:
The top rated Paediatricians in Leeds are:
Leeds Private Paediatrician – specialises in different allergy treatment for kids
Leeds Children's Hospital – provides services for the children of Leeds and across the Yorkshire and Humber Region
Leeds Community Healthcare NHS Trust – work in partnership with other parts of the NHS including social care providers, the criminal justice system and the charity/voluntary sector
Spire Leeds Hospital – offers a full range of paediatric services from initial consultation and diagnosis through to treatment and surgery
Mr Lindsey Knight ENT Consultant Private Specialist Surgeon Leeds – a specialist in Paediatric ENT
Leeds Private Paediatrician
Leeds Private Paediatrician is the practice of Dr Donald Hodge, a specialist registered for Paediatric Medicine and Paediatric Accident & Emergency Medicine. He specialises in paediatric allergy and assists the children in the community by offering comprehensive medical services for general paediatric problems that include constipation, diarrhoea, colic, urinary infections and many more. He also provides assistance for food allergy, asthma, eczema and hay fever.
Committed to providing the best care for all children, he ensures a thorough examination to assess the problem and provide the best treatment and medicine. The initial consultation usually lasts for 45 minutes and is priced at £200 while follow-up consultation usually lasts for 30 minutes and is priced at £150. Dr Hodge is holding private clinic every Friday afternoon but you can always contact his office to request for an appointment or schedule a consultation.
Products/Services:
Constipation, Weight Issues, Recurrent Infections, Heart Murmurs, Diarrhoea, Abdominal Pain, Colic, Reflux, Urinary Infections, Allergies
LOCATION:
Address: Spire Leeds Hospital, Jackson Ave, Leeds LS8 1NT
Phone: 113 218 5908
Website: www.leedsprivatepaediatrician.co.uk
REVIEWS:
"I visited Dr Hodge with my daughter and he was great. Really friendly and very knowledgeable. He tested her for IgE allergens and left me with a clearer idea of what as breastfeeding mom I needed to cut from my diet as well as weaning info." – Sophie Ross-Briggs
Leeds Children's Hospital

Leeds Children's Hospital is one of UK's largest children's hospital that provides comprehensive medical services including transplantation, congenital heart surgery and cancer treatment. Their goal is to deliver the highest quality of service to all children in Leeds, Yorkshire, Humber Region and nearby places. Some of the services that they offer are neonatal services, allergy, asthma, speech and language therapy, cleft lip and palate service, nephrology, gastroenterology and more.
To book for an outpatient appointment, you may check their website for the appropriate number of the department that you would be needing help with or you can use their online form to schedule an appointment for your kid. A trusted hospital that can take care of the wellbeing of your child, do not hesitate to reach out to them for any medical needs or emergencies.
Products/Services:
Medicine and Surgery, Gastroenterology, Cystic Fibrosis, Respiratory Medicine, Hepatobiliary Services, Renal Medicine, Neurosciences, Paediatric Critical Care, Neonatal Services, Oncology and Haematology, Endocrinology, Rheumatology, Cardiac Services, Allergy, Immunology and Infectious Diseases, Diabetes
LOCATION:
Address: Clarendon Wing, Leeds LS1 3EX
Phone: 113 243 2799
Website: www.leedsth.nhs.uk
REVIEWS:
"The care was fantastic the staff unbelievable the consultants and doctors incredible
We are so lucky to live 30 mins away from this wonderful hospital." – Jennifer McNicholas
Leeds Community Healthcare NHS Trust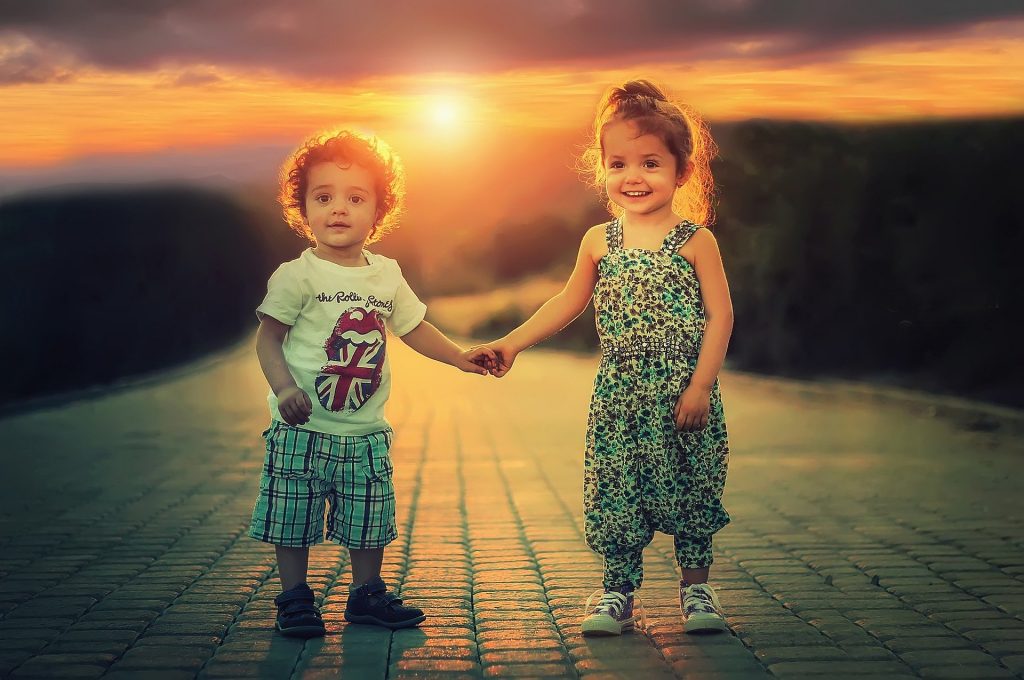 Leeds Community Healthcare NHS Trust was established in 2011 to extend quality health care services to the community of Leed. They provide both adult and children services and offers extensive medical assistance. Some of the services that they offer for children are immunisation, tuberculosis, weight management, physiotherapy, nutrition and dietetics, nursing, dental, mental health and eye services to name a few.
With a team of expert doctors and personable medical staff, you would really feel comfortable bringing your child here to seek medical assistance. They ensure to give optimum care in a safe and comfortable environment and strive to build long term relationships to the children and their family and be there in all the stages of them growing up. For any appointment concerns, they encourage the patients to ring the service directly or contact their main switchboard for assistance.
Products/Services:
Audiology, Community Paediatricians, Dental, Child and Adolescent Mental Issue, Nutrition and Dietetics, Eye Service, Occupational Therapy, School Immunisation, Tuberculosis
LOCATION:
Address: Wortley Beck Health Centre Ring Road Lower, Wortley, Leeds LS12 5SG
Phone: 113 220 8500
Website: www.leedscommunityhealthcare.nhs.uk
REVIEWS:
"It was great. I was very well attended." – Ana Lucia Costa
Spire Leeds Hospital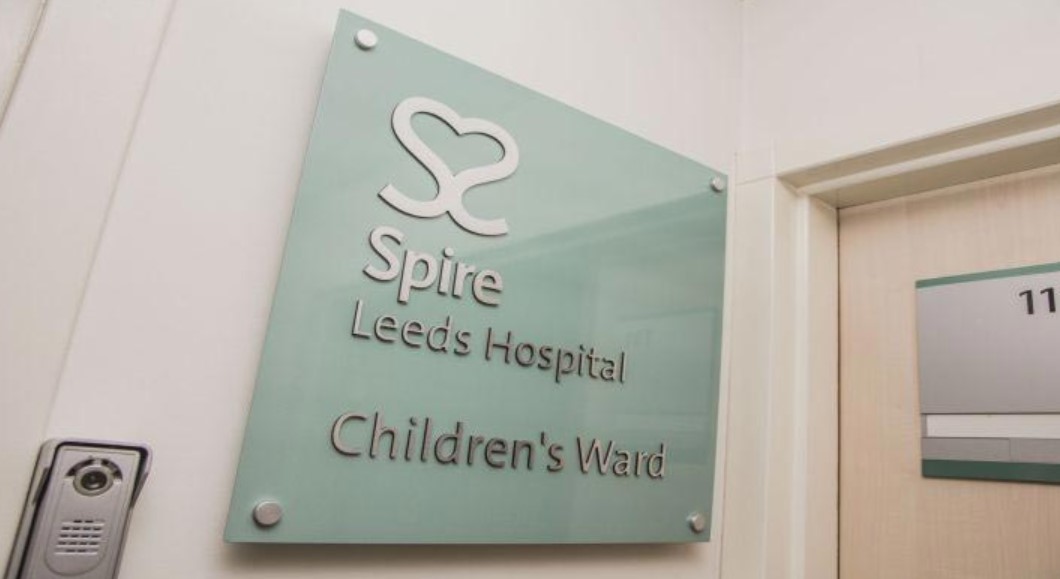 Spire Leeds Hospital offers a wide range of paediatric services that includes allergy testing, diabetes test, circumcision, CT scan, tonsillectomy and adenotonsillectomy for children and many more. They have a team of expert paediatric consultant on all fields of medicine that would offer assistance from diagnosis up to the necessary treatment. They cover all children from babies, toddlers to adolescents.
Aside from medical emergency and private consultations, they also offer outpatient care and even surgical needs for children 16 months and above. They also ensure that all children are properly prepared to receive any treatment, medication and immunisation so that they will be more comfortable with the process. With top of the line facilities and equipment, you can be assured of the safety of your child under their care.
Products/Services:
Allergy Testing, Diabetes Test, Circumcision, CT Scan, Ear Pinning, Eczema and Dermatitis, Grommets Insertion, Hernia Surgery, Hydrocele Surgery, Tonsillectomy and adenotonsillectomy for children, X-ray, Wisdom Teeth Removal
LOCATION:
Address: Jackson Ave, Roundhay, Leeds LS8 1NT
Phone: 113 269 3939
Website: www.spirehealthcare.com
REVIEWS:
"Very attentive to my kid and very helpful." – Jenny M.
Mr Lindsey Knight ENT Consultant Private Specialist Surgeon Leeds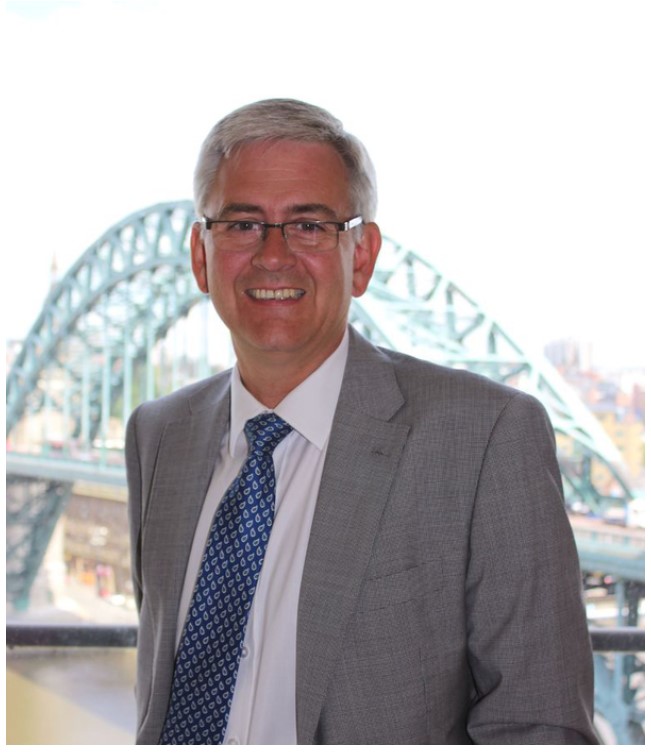 Mr Lindsey Knight ENT Consultant Private Specialist Surgeon Leeds is an ENT specialist at Spire Hospital Leeds and a consultant to different health care providers for both paediatric and adult ENT. A personable and reliable doctor, he takes pride in treating children and ensuring their utmost wellness and wellbeing. He diagnoses and treats different kinds of ENT issues like tongue-tied, stridor, neck lumps, tonsillectomy, hearing problems and more.
A caring and reliable doctor, he provides necessary advice to ensure utmost wellbeing of all children under his care. He is also dedicated to providing education to all parents during their first visit to his office to ensure preventative care will be given, avoiding further health issues from arising.
Products/Services:
Paediatric ENT Surgery, Stridor, Tongue Tie
LOCATION:
Address: Spire hospital, Jackson Ave, Roundhay, Leeds LS8 1NT
Phone: 113 218 5908
Website: www.entsurgeonleeds.co.uk
REVIEWS:
"Their friendliness, empathy and shared laughter helped me get through an emotional day." – Addi Man