Below is a list of the top and leading Paediatricians in Manchester. To help you find the best Paediatricians located near you in Manchester, we put together our own list based on this rating points list.
Manchester's Best Paediatricians:
The top rated Paediatricians in Manchester are:
Dr Kalpesh Dixit – can arrange for your child to be seen at a time that is convenient to you in the evenings or on Saturday
Dr Omendra (Omi) Narayan – the Quality Advisor on RCPCH CSAC that delivers the national training in Paediatric Respiratory Medicine in the UK
Dr Colin Bernstein – a member of The Association of Paediatric Emergency Medicine
Professor Iain Bruce – available for video and telephone consultations
Ian Michael Doughty – a Senior Consultant Paediatrician who has practised in Manchester for over 20 years
Dr Kalpesh Dixit
Dr Kalpesh Dixit is a well-established general Paediatrician that has been in practice for more than 30 years now. Working with all parents and families to safeguard the health conditions of all their kids and young members, he guarantees to offer full diagnosis and treatment on different ailments and conditions such as gait issues, abdominal, chest or limb pain, allergy, asthma, bedwetting, constipation, diarrhoea, rashes, infections, headaches, vaccinations, reflux and growth issues. Friendly and reliable, he can always accommodate all your check-up request to assure you and put your mind at ease in relation to the wellness and wellbeing of your children.
He is currently connected with Pall Mall Medical and Salford Royal Foundation NHS Trust. He is holding private clinic from 5:45 PM to 7:30 PM from Mondays to Fridays and from 10 AM to 2 PM on Saturdays so hurry and schedule an appointment with him now. Trusted by parents all across Manchester, do not hesitate to tap on his services and get the most efficient and dependable care for all your young ones.
Products/Services:
Medical Advice, General Paediatric Issue, Developmental Issues
LOCATION:
Address: Pall Mall Medical 61A King Street Manchester M2 4PD
Phone: 161 832 2111
Website: www.paediatricianinmanchester.co.uk
REVIEWS:
"Fast and excellent service with my daughter being seen and referrals being made. Given all the information I needed and helped me understand a lot." – From www.iwantgreatcare.org
Dr Omendra (Omi) Narayan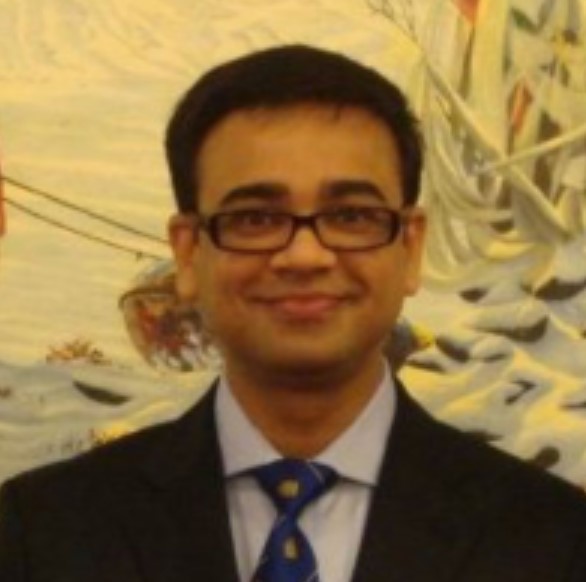 Dr Omendra (Omi) Narayan is a consultant respiratory paediatrician that specialises in paediatric immunology and respiratory medicine. With over 15 years of expert experience in the field, he helps treat children on the different medical conditions that involve their lungs and airways. Some of the conditions that he normally assists with are asthma, chronic cough, recurrent chest infection, newborn breathing problems, paediatric bronchoscopy, congenital lung disease and many others.
He extends his services to all patients in Manchester, Liverpool and Cheshire area. He is currently connected with Spire Manchester Hospital and Pall Mall Medical. He sees both private and NHS patients so hurry and contact him to set up an appointment to help ease your child's condition and provide the best treatment for them. Treating all your kids with utmost care and attention while providing you with expert support in managing the health of your kids, he is certainly one of the best paediatricians that you can tap for full medical support.
Products/Services:
Paediatric Immunology, Infectious diseases & Allergy, Paediatric Respiratory Medicine
LOCATION:
Address: Spire Manchester Hospital 170 Barlow Moor Road Manchester M20 2AF
Phone: 161 447 6761
Website: www.pallmallmedical.co.uk
REVIEWS:
"Brilliant help for our little boy. Explained in detail the options we have also with the possible causes of the issue. I would highly recommend Dr Omi. Thanks again." – From www.doctify.com
Dr Colin Bernstein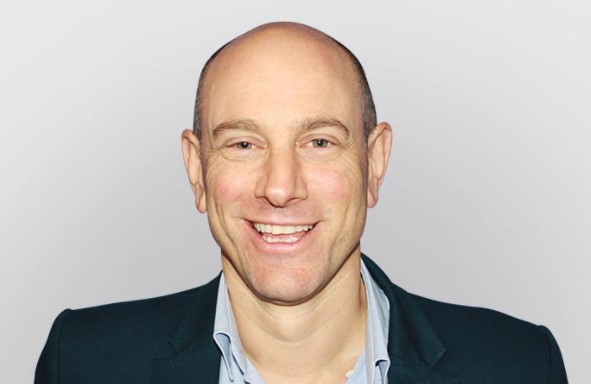 Dr Colin Bernstein is one of the leading consultant paediatricians in Manchester that is highly committed to look after the health, well-being and physical and mental development of your kids and ensure that they are strong and healthy and free from any diseases and ailments. An expert in the field with over 25 years of experience to boast, he offers direct and pragmatic advice relating to the overall healthcare of his young patients. With his knowledge, he will offer the best possible treatment and care for the condition that they are suffering from.
He is currently affiliated and working with different hospitals like The Spire Hospital Manchester, The Alexandra Hospital Cheadle and the Spire Hospital Hale where he regularly holds clinic. He can also accommodate private appointments and home visits upon request so hurry and contact him to check his availability and schedule. A hands-on paediatrician that put high regards on all his patients, trust in his professional help now and be at ease in knowing that your kid's health is under safe and capable hands.
Products/Services:
Nutrition, Growth and Gut Concerns, Skin Concerns, Allergy and Asthma, Neurological Concerns
LOCATION:
Address: Spire Manchester Hospital 170 Barlow Moor Road Manchester M20 2AF
Phone: 161 914 8574
Website: www.kidsdoctor.org.uk
REVIEWS:
"I was very concerned regarding my daughter's blood results following admission to Bolton General. We came and saw Dr Bernstein privately and he immediately explained everything to us and made us feel much more relaxed. My daughter made a full recovery." – From www.iwantgreatcare.org
Professor Iain Bruce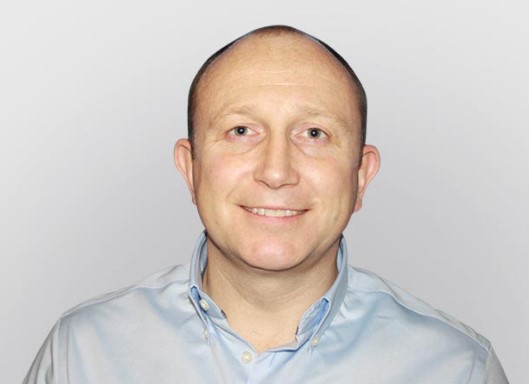 Professor Iain Bruce is a consultant ear, nose and throat surgeon that specialises in child ENT and its comprehensive issues and concerns. He looks after different ear, nose and throat problems, hearing loss as well as hearing implants. He also carries out other treatments such as ear surgery for both children and adult, cochlear implantation, cholesteatoma surgery, myringoplasty, ear infection surgery, bone conduction implants and many others.
He is currently connected with the Royal Manchester Children's Hospital and Central Manchester Foundation Trust where is holding a clinic. He accepts both new and current patients with a new patient's consultation fee starting at £200. Thorough and efficient, he delivers high-quality care using the latest techniques and process and state of the art equipment that will make the diagnosis, treatment and management of the patient's condition much easier and more efficient. Reach out to him now to check on the wonderful service that he can provide and ensure the best health and wellness particularly on your nose, ear and throat.
Products/Services:
Paediatric ENT, Paediatric Otology
LOCATION:
Address: Spire Manchester Hospital 170 Barlow Moor Road Manchester M20 2AF
Phone: 161 447 6756
Website: www.spirehealthcare.com/professor-iain-bruce-c4419992
REVIEWS:
"Professor Bruce has explained everything clearly to my 7-year-old so that she feels at ease and informed which has made the whole process a positive one for her and a great outcome." – From www.doctify.com
Ian Michael Doughty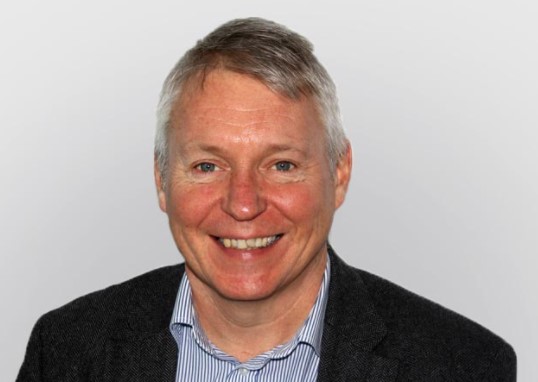 Ian Michael Doughty is a senior consultant paediatrician that has a special interest in general paediatric and offers diagnosis and treatment on different health concerns that a child may complain about like aches and pains, bowel problems, asthma, infection, constipation, rashes, fatigue, headaches, weight loss and many others. With his years of experience serving all the family in the community of Manchester, he works with all parents and guardians and put them at ease by providing expert solution and full care in relation to all the health problems that their kids may have.
He patiently takes time to explain the situation and the best treatment possible and is always open to address all your enquiries thus removing all stresses and worries off your mind. He is available to accommodate both new and existing patients in his clinic in either BMI The Alexandra Hospital or Spire Manchester Hospital. He is available for either face to face or phone or video consultation following your requirements while ensuring your full convenience.
Products/Services:
General Paediatric Concerns
LOCATION:
Address: Consultantcare Riverside Building Mill Lane Cheadle SK8 2PX
Phone: 161 393 3998
Website: www.spirehealthcare.com/dr-ian-michael-doughty-c3262230
REVIEWS:
"Takes care of my child and ease my mind off worries." – Danielle Worthington