Below is a list of the top and leading Pet Shops in Leeds. To help you find the best Pet Shops located near you in Leeds, we put together our own list based on this rating points list.
Leeds' Best Pet Shops:
The top rated Pet Shops in Leeds are:
Pet Lodge Superstore – free nationwide delivery on all orders above £30
Pets at Home Leeds – offers click and collect service
Jollyes – The Pet Superstore Leeds – home delivery service available
Paws for Thought Pet Centre – UK's oldest reptile specialists
Animal Planet – provide a free local delivery service and set up a recurring scheduled delivery
Pet Lodge Superstore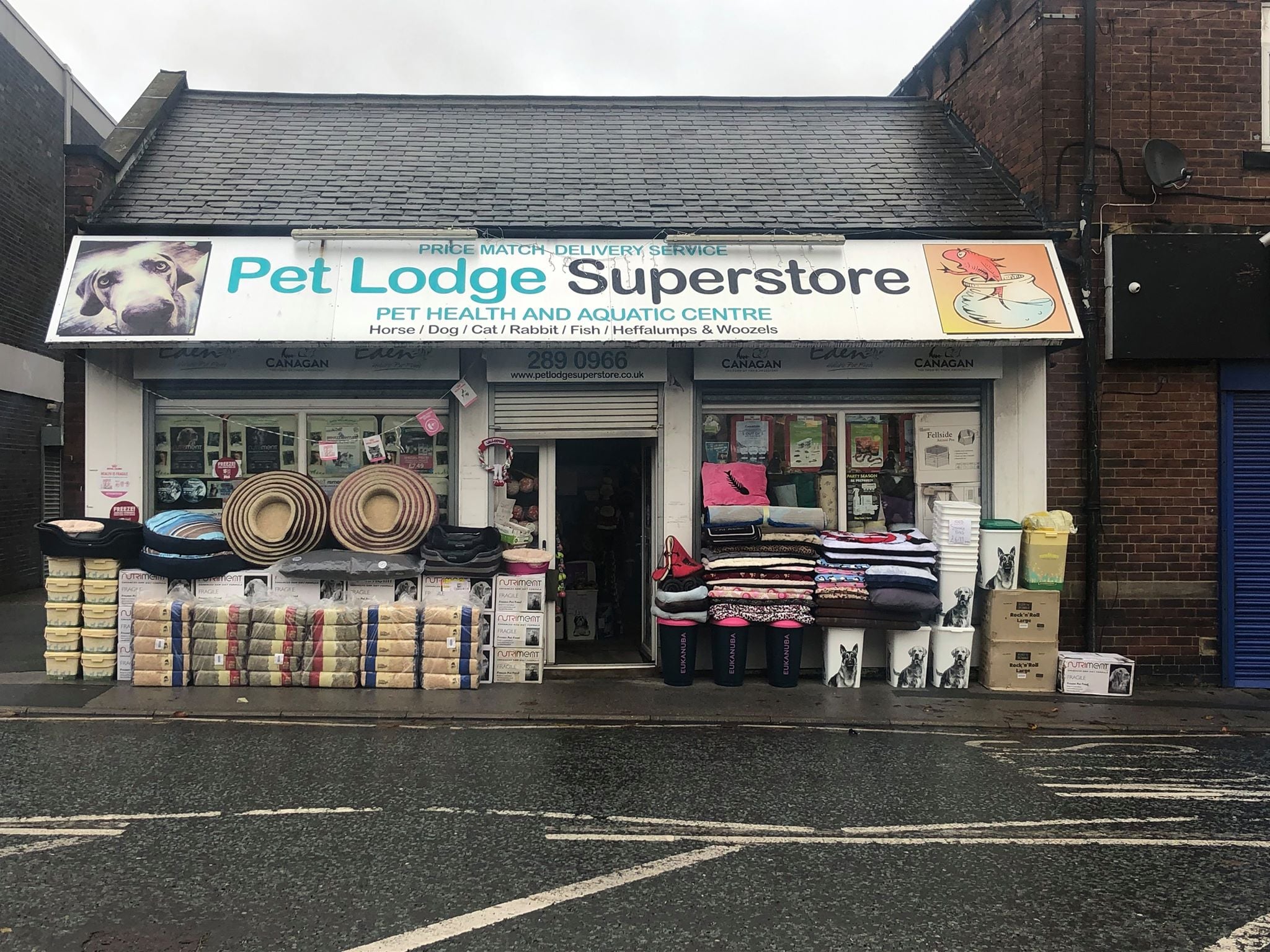 Pet Lodge Superstore is a premium pet supply store that offers a comprehensive stock of different pet items from famous brands like Nutriment, Acana, Nature's Menu, Doodlebone, Eden and many others. Offering different items for a variety of pets like dogs, cats, small animals, birds and wildlife, fish and reptile, you would certainly find a complete stock of all the items that you need in order to ensure that your beloved animals are well-fed, groomed properly and given proper nourishment. They have food, harnesses and collars, healthcare, toys and accessories, filters and many others.
They have a large store that is open from 8:30 AM to 6 PM from Mondays to Fridays, from 8:30 AM to 5 PM on Saturdays and 10 AM to 4 PM on Sundays, that you can visit to purchase and pick-up the stuff that you need. If you are into online shopping, they also have a website that you can visit to browse for their collections and add to cart all stuff that catches your fancy. For ultimate savings, they also offer free nationwide delivery for all orders above £30 so do check their complete merchandise and purchase the best one that will fit your pet.
Products/Services:
Dog, Cat, Small Animal, Bird and Wildlife, Fish, Reptile, Special Offer
LOCATION:
Address: Oldfield Ln, Leeds LS12 4BR
Phone: 113 289 0966
Website: www.premiumpetproducts.co.uk
REVIEWS:
"I am at this shop every week and the staff are friendly and always around to help. They have everything you need and if they don't, it can be ordered. Great local shop brilliant." – Anne-Marie Wilkinson
Pets at Home Leeds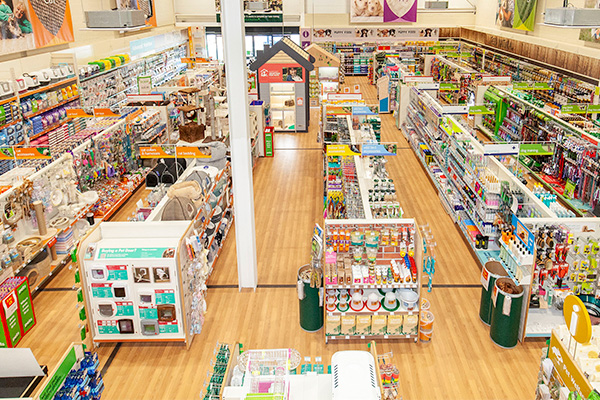 Pets at Home Leeds is a premium retail store that offers different food and pet supplies for all types of pets including dogs, cats, small pet, fish, reptile, bird and wildlife. Offering a complete solution, for all your pet needs, their store is stocking on complete essentials like food, treats, flea, tick and wormers, collars and harnesses, toys, grooming, beds, clothing, healthcare, furniture, filters, foam, carbon, air pumps, heaters and different accessories. Highly reputed for the top of the line products that they offer at a very affordable price, you would certainly get the best value for your money purchasing from their shop.
Aside from the wonderful products that they have, they also extend high-quality customer services. They provide free weight check for your pets, nutrition consultation, free harness fitting and dental consultation. For your added convenience, they also offer a carry to car assistance as well as order and collect service that will make your shopping more convenient and seamless. Open from 10 AM to 7 PM from Mondays to Fridays, 9 AM to 6 PM on Saturdays and from 10:30 AM to 4:30 PM on Sundays, come drop by their store and complete all the necessities of your pet with their help and assistance.
Products/Services:
Dog, Cat, Small Pet, Fish, Reptile, Bird & Wildlife, Pet Advice
LOCATION:
Address: Junction Street Crown Point Shopping Park, Leeds LS10 1ET
Phone: 113 242 4500
Website: www.community.petsathome.com
REVIEWS:
"Great shop. Helpful staff. Helped me put together hamster ball after an hour of struggling at home." – Ruth Vallins
Jollyes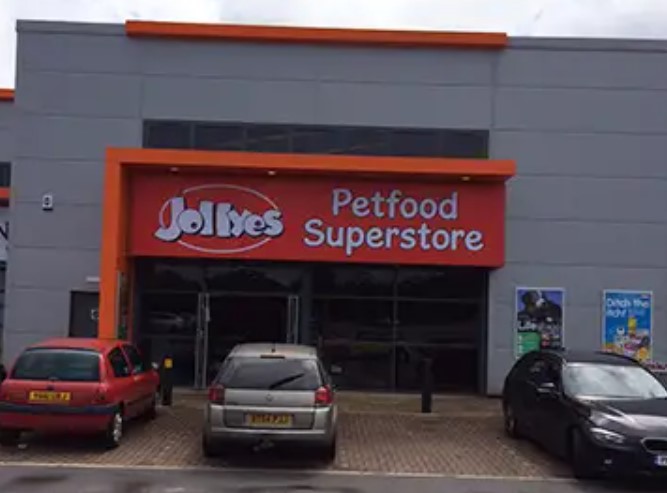 Jollyes offers comprehensive solutions on all pet essentials and services that you may need for your beloved animals. If you want to pick out new pets then they have a collection of furries, fish, reptiles and birds that you can choose from and purchase. They also offer different products and merchandises like food, treats, toys, health and treatment, grooming, cages, accessories, carriers and feeders to name a few. Offering the finest food and accessories from famous brands, you would certainly have a complete shopping experience regardless of what type of pet that you have.
Whether you are caring for dogs, cats, rabbits, hamsters, gerbils, rats, mouse, chipmunk, chinchilla, ferret, degu, pet bird, wild bird, wild animal or chicken, they have the perfect items that will ensure their comfort, nutrition and proper grooming. They also offer expert advice in the event that you need further assistance on the type of products that will match your pet's needs. They also offer veterinary service as well as medicine to ensure that your beloved pets are always in the best of health. Come visit their store now and experience the best assistance that only they can deliver. They are open from 9 AM to 7 PM from Mondays to Fridays, 9 AM to 6 PM on Saturdays and from 10:30 AM to 4:30 PM on Sundays so hurry and drop by now.
Products/Services:
Dog, Cat, Small Pet, Bird and Wildlife, Fish, Reptile
LOCATION:
Address: City South Retail Park, 9, Leeds LS10 2BB
Phone: 113 271 2745
Website: www.jollyes.co.uk
REVIEWS:
"Relaxed and enjoyable visit." – Jane Knighton
Paws for Thought Pet Centre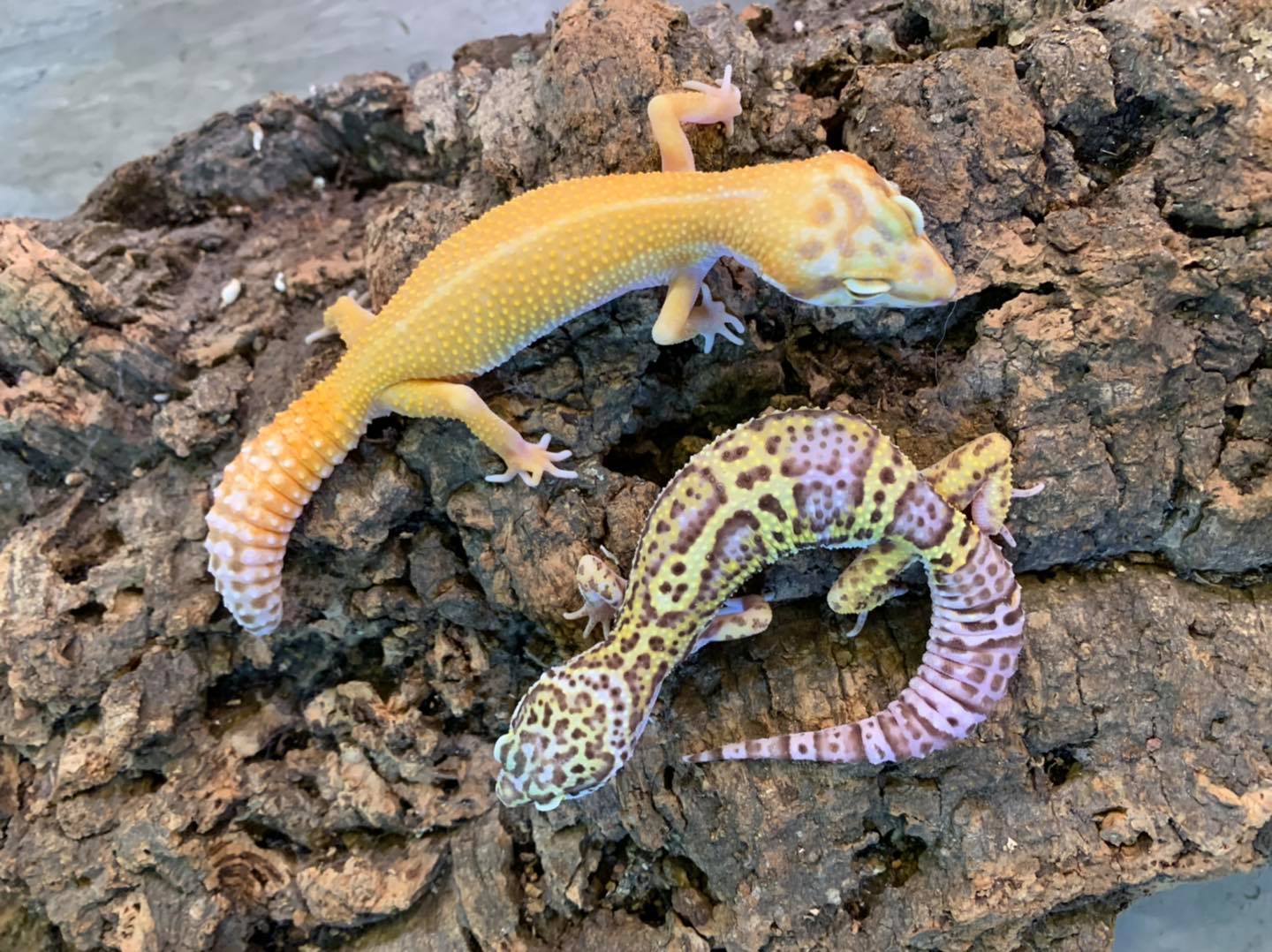 Paws for Thought Pet Centre is a pet shop that specialises in reptile care. Offering their expertise to the whole of Leeds for more than 27 years now, they have a wide range of reptiles and reptile products for individuals that are fascinated with a more exotic animal for pets. They are also stocking on a range of tropical, marine and coldwater fishes as well as small animals like rabbits, hamsters, guinea pigs, gerbils and chinchillas. They also have different birds like canaries, finches, budgies, parrots and love birds, so come check the different animals that they have on avail.
With their years of experience in the industry, they have acquired an understanding of all the essentials that a pet need that is why they are stocking on those different items. They offer different dogs and cats accessories and veterinary products that will ensure their optimum growth and wellness. They also have different grooming products, cages, toys, hutches that will complete the basic necessities of your pets. Drop by their shop anytime between 9 AM to 6 PM from Mondays to Wednesdays and Fridays to Saturdays, 9 AM to 5 PM on Thursdays and 10 AM to 5 PM on Sundays and let them assist you on all your pet supply needs.
Products/Services:
Reptile, Aquatics and Ponds, Small Animals, Birds, Dogs, Cats
LOCATION:
Address: 143 York Rd, Leeds LS9 7RD
Phone: 113 235 0795
Website: www.leedspetshops.co.uk
REVIEWS:
"The staff are so friendly and willing to help and their products from what I've seen and purchased are of good quality and most importantly always loved by my pets." – Melodie Holmes
Animal Planet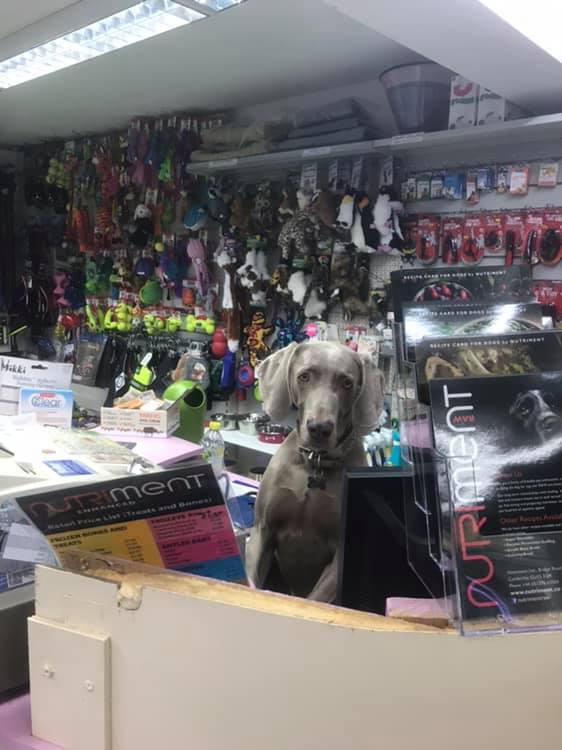 Animal Planet is a one-stop-shop for all your pet needs. Established in 1990, they are stocking on a wide collection of quality products and supplies from famous pet brands in the market that are trusted by all pet owners and enthusiasts all across the UK and worldwide. Putting the welfare of all animals as their top priority, they provide wonderful items from pet food and treat down to toys and accessories, supplements, collars, leads, harnesses, litter and beddings and fish care supplies.
A premium store that is dedicated to addressing the needs of all individuals fostering and taking care of different animals, they endeavour to offer a complete shopping experience. For your convenience, they can also arrange a regular delivery right at your doorstep for your ultimate pleasure and the delight of your pet. In the event that the item you are looking for is not available in their store, you need not worry as they can source it for you. Contact them now for any enquiries that you may have or pay their store a visit and check all the supplies available in their shop.
Products/Services:
Pet Food and Treats, Toys and Accessories, Supplements and Grooming, Litter and Bedding, Fishcare Supplies, Collars, Leads and Harnesses, Cages Hutches, Veterinary Product, Cat Toys and Beds
LOCATION:
Address: 34 Tinshill Rd, Cookridge, Leeds LS16 7DU
Phone: 113 261 1303
Website: www.leedspet.shop
REVIEWS:
"Very friendly local staff, always try to buy from them if possible to help local shops. Have seen my dog grow from a pup to nearly a full-size dog and they recognise him the moment he walks in." – Andy Harle