Below is a list of the top and leading Podiatrists in Liverpool. To help you find the best Podiatrists located near you in Liverpool, we put together our own list based on this rating points list.
Liverpool's Best Podiatrists:
The top rated Podiatrists in Liverpool are:
Allerton Foot Clinic – registered with the Health and Care Professions Council (HCPC)
L19 Chiropody – offers Lacuna and Pedisafe
Aintree Chiropody – provide a service to elderly patients at nursing homes, residential homes and sheltered accommodation
The Sunshine Podiatry Practice – a member of the Society of Chiropodists and Podiatrists
Neil Nevitt DPodM – an HCPC registered podiatrist
Allerton Foot Clinic
https://www.facebook.com/allertonfoot/photos/a.2296256017087599/2744271175619412/?type=3&theater
Allerton Foot Clinic provides a comprehensive line of quality foot care. Established in 2010, they aim to provide the best treatment and solution on all foot and ankle conditions. With the best podiatrists under their helm, they ensure that all patients will go back to their regular function and activities after the treatment that they provide. Offering services for injuries, skin conditions and foot care, they ensure that all foot problems are completely covered and given proper attention.
They also have a state of the art facility that can provide complete diagnosis and treatment on any podiatric issue. Their consultation starts at £30 and their nail surgery starts at £170. You can contact them by phone or via e-mail for an appointment to seek for help and they are always open to answer all your inquiries.
Products/Services:
Corns and Calluses, Diabetic Foot, Verrucae, Heels, Nails, Nails Reconstruction, Nail Surgery
LOCATION:
Address: 49a Allerton Rd, Liverpool L18 2DA
Phone: 151 345 1836
Website: www.chiropodist-liverpool.co.uk
REVIEWS:
"Walking on air! Marie was really friendly and put me at ease. Thorough, excellent service for my beau and I. All my hard skin and cracked heals treated. I'll definitely be back and would recommend this place to anyone." – Martina Bellmon
L19 Chiropody
https://www.instagram.com/p/B4x7UwKHRI0/
L19 Chiropody is the office of Catherine Williams, a member of the College of Podiatry and is registered with The Health and Care Professions Council. She provides assistance on all foot issues like corns, calluses, fungal nail, nail reconstruction and diabetes. She requires an initial consultation for all her patients to check their medical history and to properly diagnose their condition to apply necessary treatment to resolve it.
Her clinic offers different treatment like routine chiropody, diabetic foot screening, pedisafe nail reconstruction and lacuna method. Initial consultation starts at £34 while Lacuna method is for £35 per session and chiropody is at £29. Her clinic is open from Monday to Friday from 1:30 PM to 4:30 PM and on Saturday from 10 AM to 1:30 PM so contact her now and schedule an appointment.
Products/Services:
Treatments, Prices
LOCATION:
Address: 58 St Mary's Rd, Garston, Liverpool L19 2JD
Phone: 759 705 5775
Website: www.l19chiropody.com
REVIEWS:
"Went to Catherine today my feet feel amazing such a lovely lady makes you feel comfortable." – Leisa Lamb
Aintree Chiropody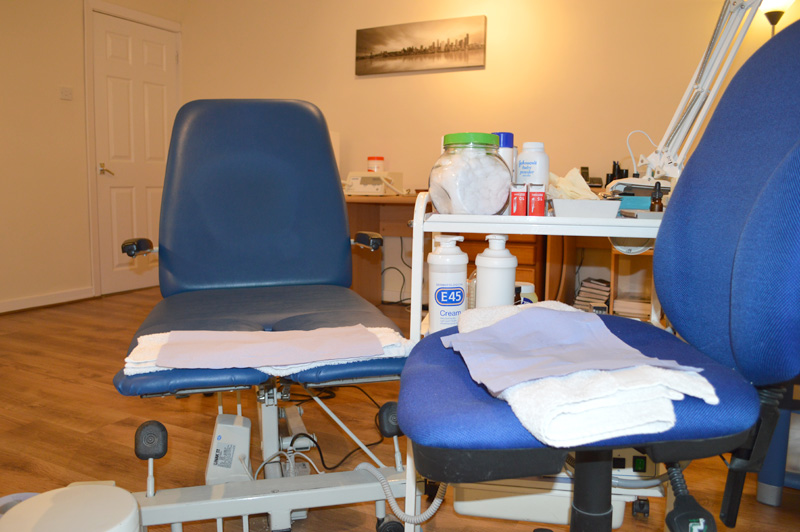 Aintree Chiropody is a family run clinic that was established in 1998. An HCPC registered podiatrists, they provide an extensive range of assistance on all foot problems and issues. They provide help in the treatment of corns, verrucas, fungal infections heel fissures, callouses and more. They are open from Monday to Friday from 8:30 AM to 4:30 PM and on Saturday from 8:30 AM to 2 PM.
Headed by a highly qualified podiatrist with Extensive NHS training, Mr C Carroll that specialises in onychocryptosis and onychomycosis, he ensures to provide the best treatment needed for any of your foot problems. He is dedicated to giving the utmost care for your foot for it to go back to its high functioning ability.
Products/Services:
Standard Check Up Session, Ingrowing Toe Nails, Verrucas and Corns, Fissure of the Heel, Fungal Infections, Removal of Callouses of the Skin
LOCATION:
Address: 199B Altway, Aintree, Liverpool L10 6LB
Phone: 151 531 1502
Website: www.aintreechiropody.com
REVIEWS:
"Quality service and advice provided for my son." – Susan Bourgade
The Sunshine Podiatry Practice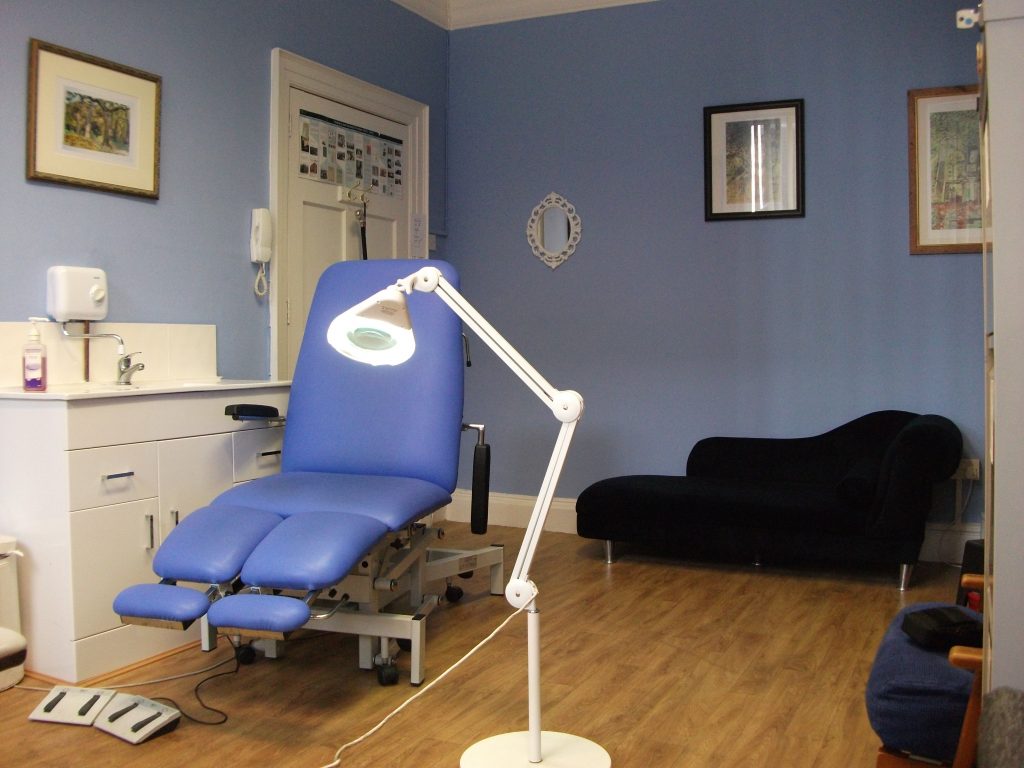 The Sunshine Podiatry Practice is headed by Edward Rosenfield Edward, State Registered Podiatrist that specializes in callus, corns, dry skin, blisters, itchy feet, verrucae, athlete's foot, thickened toenails and ingrowing toenails. A member of the Society of Chiropodists and Podiatrists, he ensures to provide quality care and treatment to all his patients. He is always available to accept patients from Sunday to Thursday so do not hesitate in scheduling an appointment with him.
A professional podiatrist that is very communicative with his patients. He explains the condition well and provides recommendations on the best treatment that will help solve the patient's foot issue. He is also very caring and patient-centred so all patients will feel safe and comfortable under his care.
Products/Services:
The Practice, Feet Explained, Typical Problems and their Treatments
LOCATION:
Address: 51A Rodney St, Liverpool L1 9ER
Phone: 151 707 9594
Website: www.sunshinepodiatry.co.uk
REVIEWS:
"I highly recommend The Sunshine Podiatry, Edward work is thorough, neat and facilities are clean. I suffer from arthritis in my feet and Edward is so careful." – John Marguet
Neil Nevitt DPodM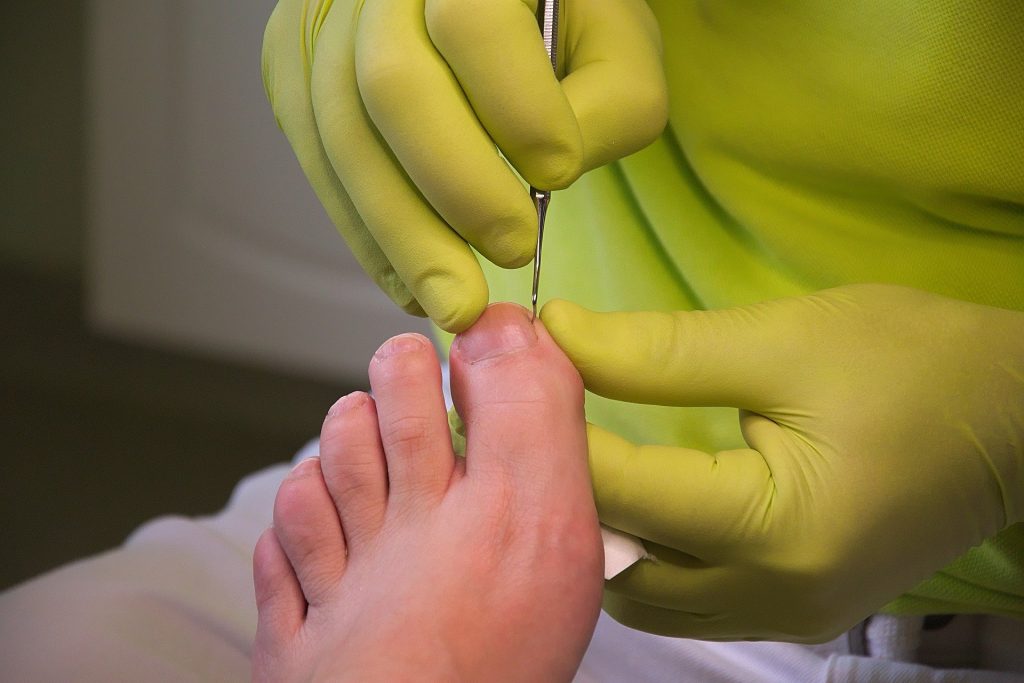 Neil Nevitt DPodM provides quality foot care for all patients. He has been in private practice for over 30 years and has a vast knowledge and expertise on all podiatric issues. He is always available to take in appointments and is also available for evening schedules and home visits. She practices general podiatric care and helps treat a wide variety of foot problems.
Providing services for ingrowing toenails, corns and calluses, verrucae, flat foot, plantar fasciitis and diabetes, his main goal is to provide solutions that will lessen the pain and resolve and manage the foot condition of his patients. A trustworthy medical practitioner that is always open to answer questions and explain the situation, he ensures that all patients have a clear understanding of the problem and the necessary solution to resolve it.
Products/Services:
Diabetes, Nails/Ageing Feet, Ingrowing Toenails, Nail Surgery, Corns and Callus, Verrucae, Musculoskeletal/Biomechanical Issues
LOCATION:
Address: 183 Queens Dr, Wavertree, Liverpool L15 6XU
Phone: 151 722 3840
Website: www.nnpodiatry.co.uk
REVIEWS:
"Excellent podiatry and chiropody services. Excellent care and makes you feel at ease with a great sense of humour and kindness." – Jonathan Chinn