Below is a list of the top and leading Podiatrists in Newcastle. To help you find the best Podiatrists located near you in Newcastle, we put together our own list based on this rating points list.
Newcastle's Best Podiatrists:
The top rated Podiatrists in Newcastle are:
Newcastle Foot Clinic Ltd – also offers an extensive domiciliary service
Howlett & Dickinson Podiatrists – the practice is accredited with the College of Podiatry
Newcastle Podiatry – during the first appointment, a full assessment of the feet will be done to determine general foot health
My Foot Clinic – offers a tailored approach to footcare
Burnopfield Foot Clinic – all treatments carried out by fully insured, HCPC registered podiatrists
Newcastle Foot Clinic Ltd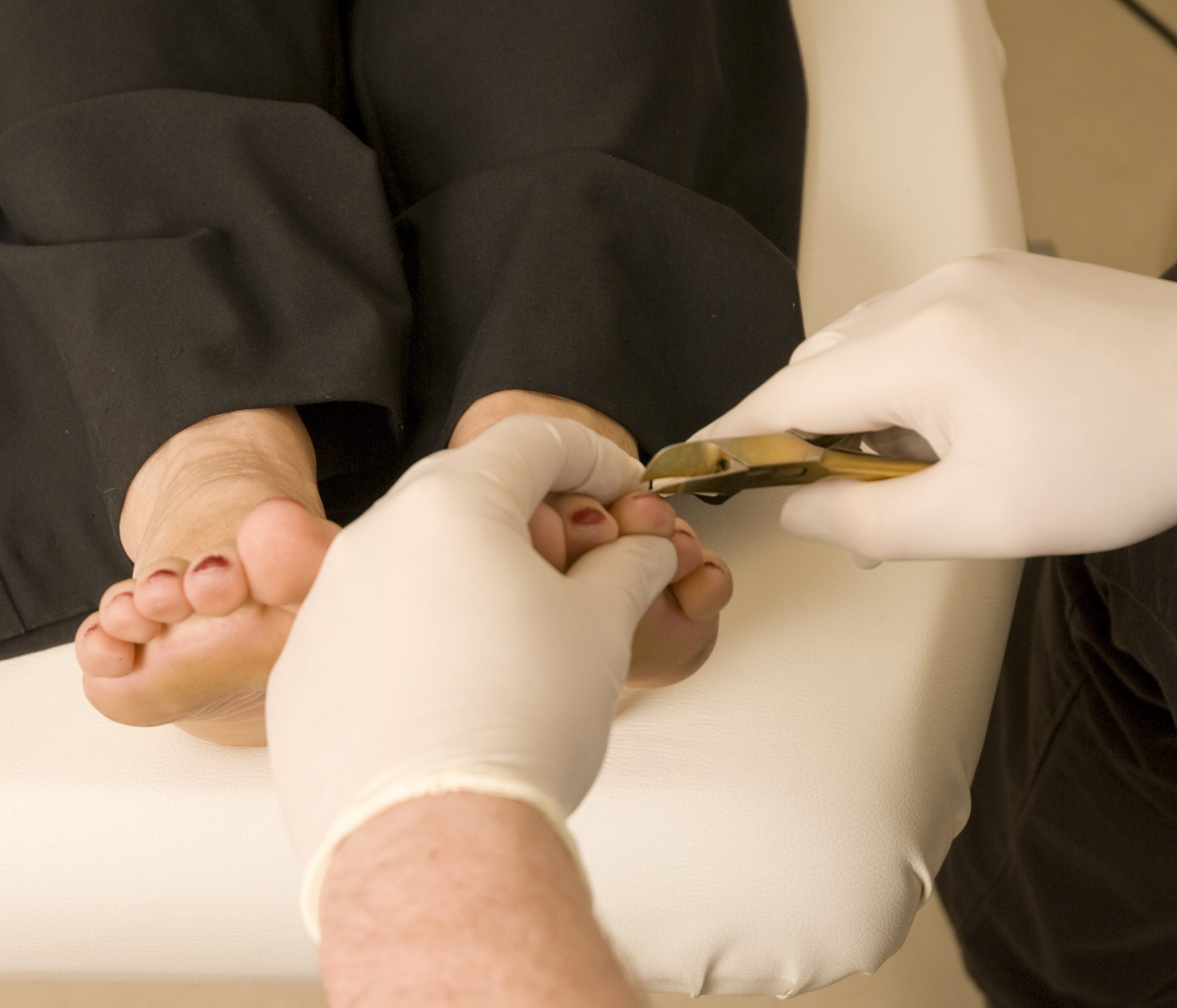 Newcastle Foot Clinic Ltd is a well-established podiatry clinic that has been serving the community since its foundation in 2003. Dedicated to providing the best care to all their patients that are suffering from different foot conditions and diseases, they work on applying the best solutions that are personalised to their needs. Heading their clinic is Craig Burton, a highly qualified podiatrist that is Health Professionals Council registered. Professional and efficient, they help address common complaints like heel pain, ingrowing toenail, plantar fasciitis, corns and callus, chilblains, bunions, athlete's foot, blisters and many others.
With their expertise and years of experience in the industry, they can apply different treatments like chiropody, orthotics, verrucae treatment, extracorporeal and shockwave therapy that will help bring relief to the pain and discomfort that they are feeling and at the same time bring lasting solution and ease not only on their feet but to their whole lower limb. Customer-centred, they put all their clients as their utmost priority that is why they also offer home service as needed to provide their clients with additional comfort and convenience particularly with the situation that they have. Contact them now to schedule an appointment and let them provide you with the best care that will ensure your feet's optimum wellness.
Products/Services:
Chiropody, Extracorporeal Shockwave Therapy, Clearanail, Biomechanical Assessment, Orthotics, Verrucae Treatment, Falknor's Verrucae Needling, Specialist Care For Your Feet
LOCATION:
Address: Saville Chambers, 5 North St, Newcastle upon Tyne NE1 8DF
Phone: 191 261 8375
Website: www.newcastlefootclinic.co.uk
REVIEWS:
"Brilliant experience at Newcastle Foot Clinic. Really pleased with the treatments and results I received from Craig and Laurie. Very experienced and efficient practice. Highly recommend them!" – Lilly Sabua
Howlett & Dickinson Podiatrists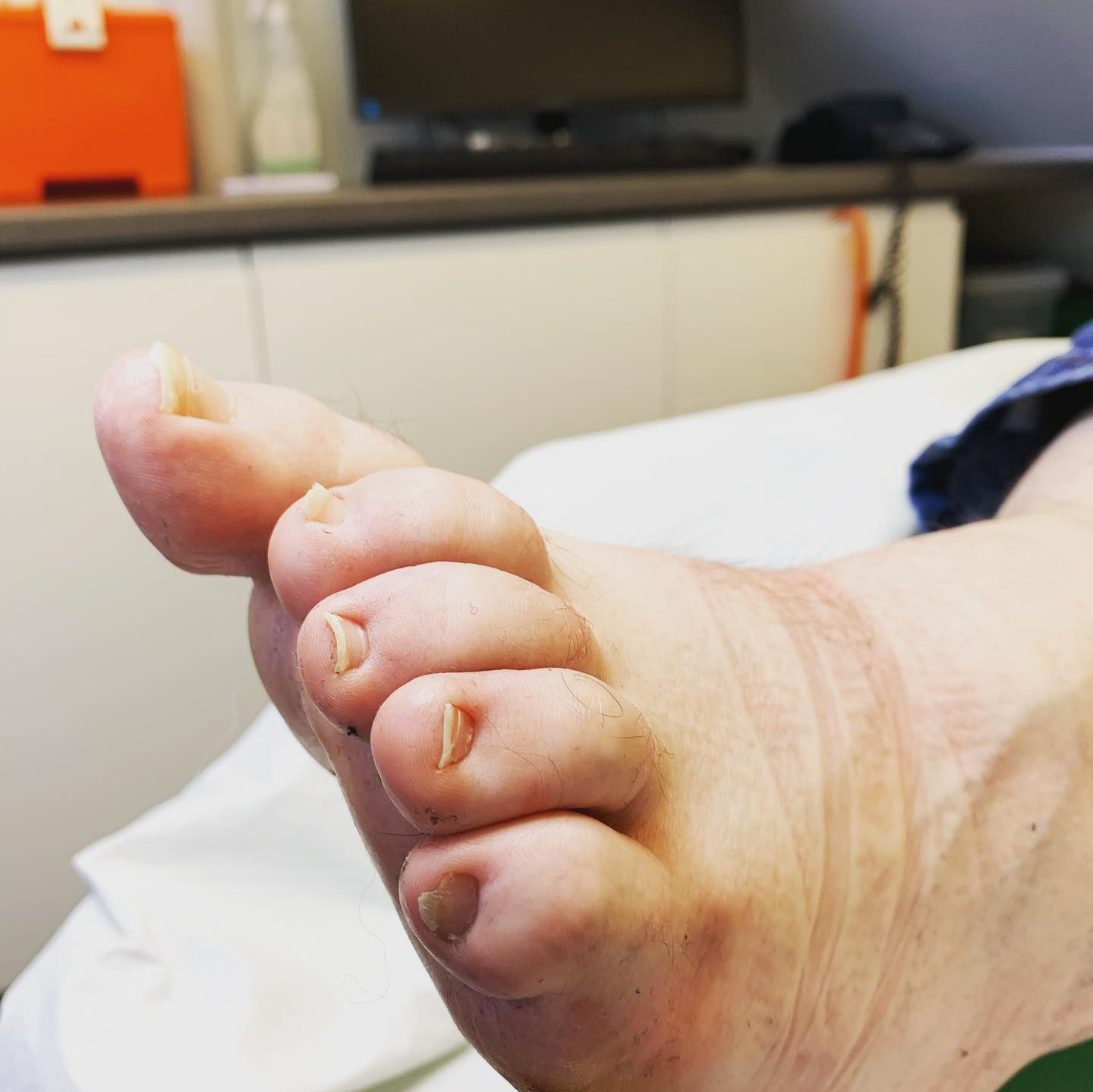 Howlett & Dickinson Podiatrists is a local practice established in 1982 to offer comfort and care to all individuals that are in need of excellent podiatrist services. HCPC registered, you can definitely trust the team of Carol Howlett and Judith Dickinson, expert podiatrists that are highly qualified in addressing the different foot issues and problems that their clients may be suffering from. Offering bespoke services that are personalised to the needs of their patients, they provide various treatments and therapies that will improve their conditions, remove all pains that they are feeling from their feet and eradicate all unnecessary growth and ensure that their feet are smooth and without any problems.
Some of the services that they offer are routine podiatry, diabetic foot care, podiatric acupuncture, laser therapy, pediatric care, verruca treatment, orthotics and many others. They are also authorised to provide prescriptions of antibiotics and painkillers and are licensed to administer anti-fungal and steroids injections as needed. Providing services at a very cost-effective rate, all their patients would certainly feel the difference after the expert assistance and professional aid that they are providing. Hurry and get their services now and get lasting relief for the different problems that you have with your feet.
Products/Services:
3D Orthotics, Warm Wax Therapy, Nail Surgery, Gait Analysis, Pediatric Care, Diabetic Footcare, Wilde Pedique, Podiatric Acupuncture, Laser Therapy, Verruca Treatment, Routine Podiatry
LOCATION:
Address: 25 Ashburton Rd, Gosforth, Newcastle upon Tyne NE3 4XN
Phone: 191 284 3698
Website: www.chiropodistsnewcastle.co.uk
REVIEWS:
"Excellent service, I feel like I am walking on air after my appointment today! Two lovely ladies were very helpful. Thank you!" – Sandie L.
Newcastle Podiatry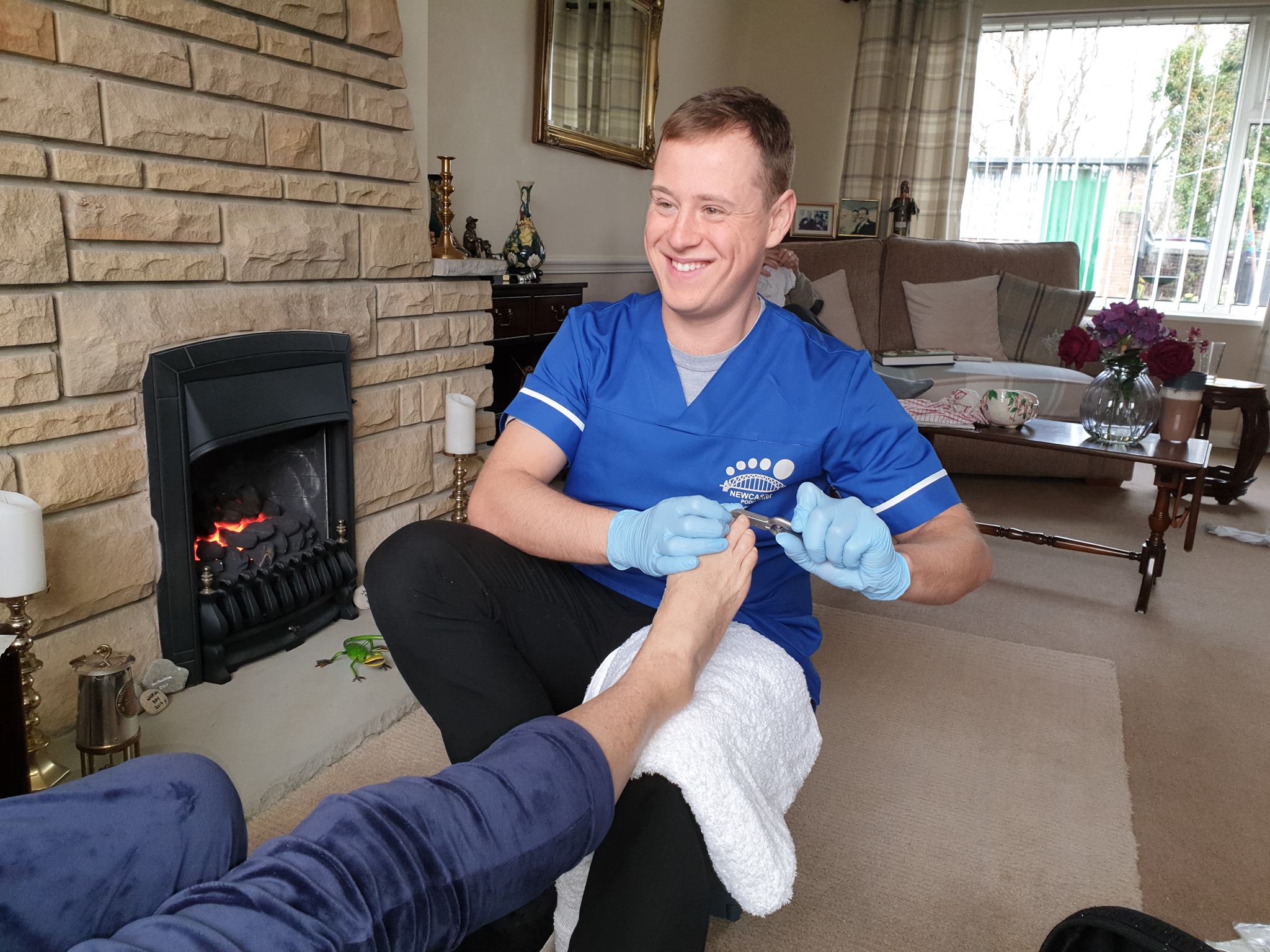 Newcastle Podiatry offers professional chiropody and podiatry services to the local community of Newcastle. Extending comprehensive assistance on both common and unique foot issues and conditions, they work in full efficacy to ensure that all their patients are getting the necessary treatment that they deserve and that will help resolve the medical issues that they have with their feet. Headed by James Sainter, a highly qualified and well-experienced podiatrist that is reputed for the quality care and assistance that he delivers, he offers assistance and solution to different problems like corns, calluses, verrucae, cracked heels, ingrown toenail, fungal nail infection, thickened toenail and heel pain or plantar fasciitis.
Providing treatment like diabetic foot care, nail surgery, verruca treatment, fungal nail treatment as well as custom insoles and orthotics, they ensure to offer the best option that will fix your problem and will help you go back to your normal activities and maximise the use of your feet to their full potential. Guaranteeing that their expert treatment is accessible for all, he offers his services at a very cost-effective rate with general foot care assessment and treatment starting at £43.50, biomechanical assessment at £55 and diabetic annual review at £35. Hurry and get their services and get back on your feet without any discomfort or pain.
Products/Services:
Verruca Treatments, Nail Surgery, Ingrown Toenails, Fungal Nail, Diabetic Foot Care, Biomechanical Assessment, Heel Pain, Custom Insoles and Orthotics
LOCATION:
Address: Physio & Wellness, 2 Ivy Rd, Gosforth, Newcastle upon Tyne NE3 1DB
Phone: 790 468 1477
Website: www.newcastlepodiatry.co.uk
REVIEWS:
"Prompt, professional attention is given with explanations of the issues presented. Solutions explained and choices suggested. Would use again and recommend." – Brenda Inglis
My Foot Clinic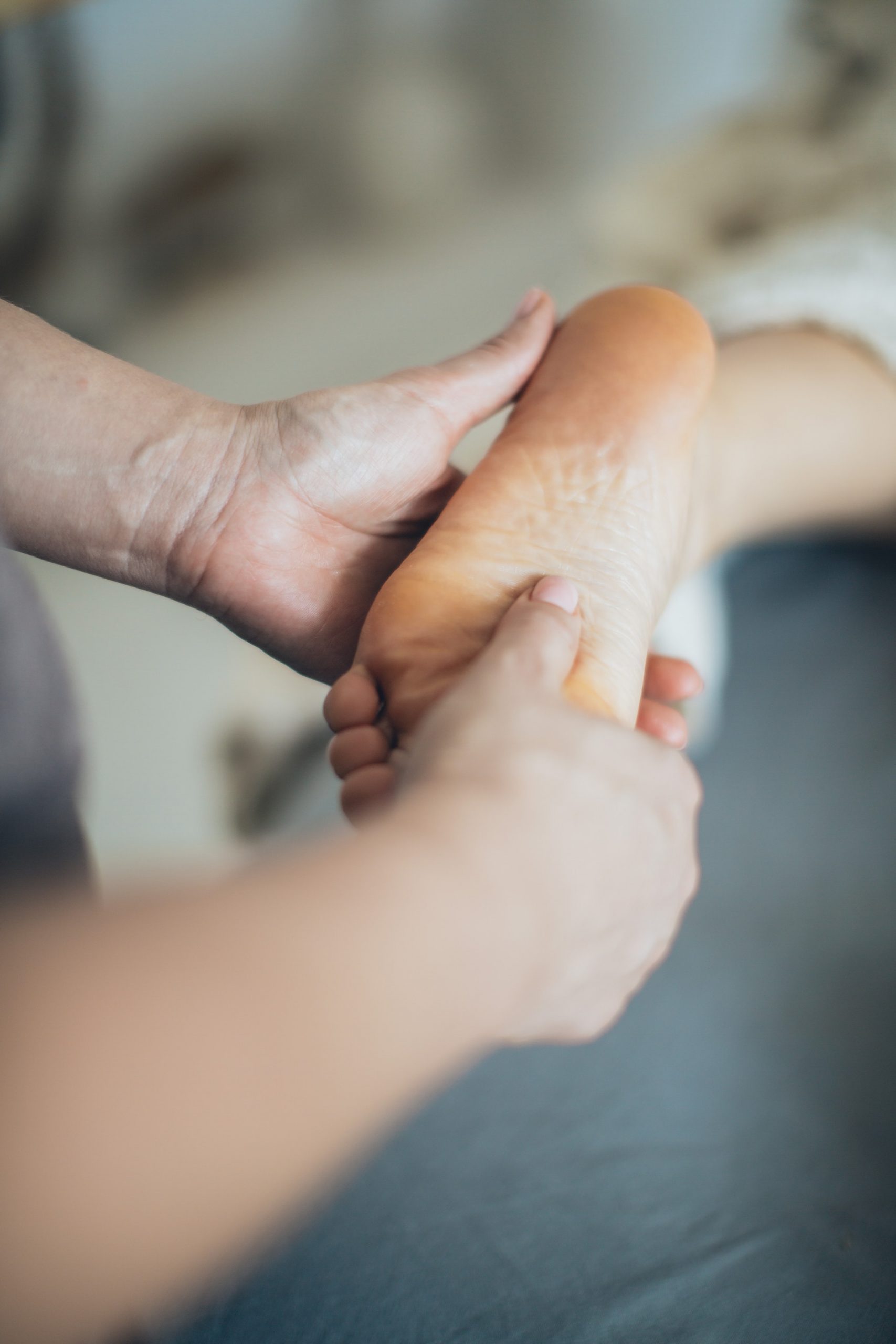 My Foot Clinic handles all type of foot concerns and problems with full efficiency and utmost care that you can ever hope for. Thorough with their assistance, they start all treatment with a full and comprehensive examination and consultation to better understand your problem and apply the most suitable solution and treatment for the foot concerns that you have. Patient-centred, they ensure that all their patients are aware of the condition that they have and are properly advised on the different treatment processes that are applicable for their conditions.
They want all patients to feel confident and comfortable with the treatment that they are offering to ensure long-lasting solution and optimum effectivity that will help them go back to their feet and normal activities without any issues or discomfort. Whether you are in need of biomechanical assessment, nail surgery, podicure, warm wax therapy, reflexology, routine treatment, nail cut or verruca follow-up treatment, they can certainly deliver the best medicine and therapy from their highly skilled podiatrist that will ensure your complete satisfaction.
Products/Services:
Biomechanical Assessment, Routine Treatment, Nail Surgery, Pedicure, Prende Warm Wax Therapy, Reflexology, Just A Nail Cut, Verruca Follow Up Treatment
LOCATION:
Address: My Eye Clinic Great North Road Brunton Park, Gosforth, Newcastle upon Tyne NE3 5NA
Phone: 191 917 8887
Website: www.myeyeclinicgosforth.com
REVIEWS:
"I'd been having pain along the side of my foot for two years. So I booked in to see the miracle worker that is Georgina. Despite being the typically awkward customer with my hooves for feet. She arranged a pair of inner soles from a 3D scan of my feet. The innersoles have worked a treat after 6 weeks of wearing them. She also pointed out various issues with my feet where I was oblivious to the problems. Overall I'm delighted with the level of service, care and attention. I've recommended her already to loads of others and I'd suggest anyone having problems to book in." – Justin Turner
Burnopfield Foot Clinic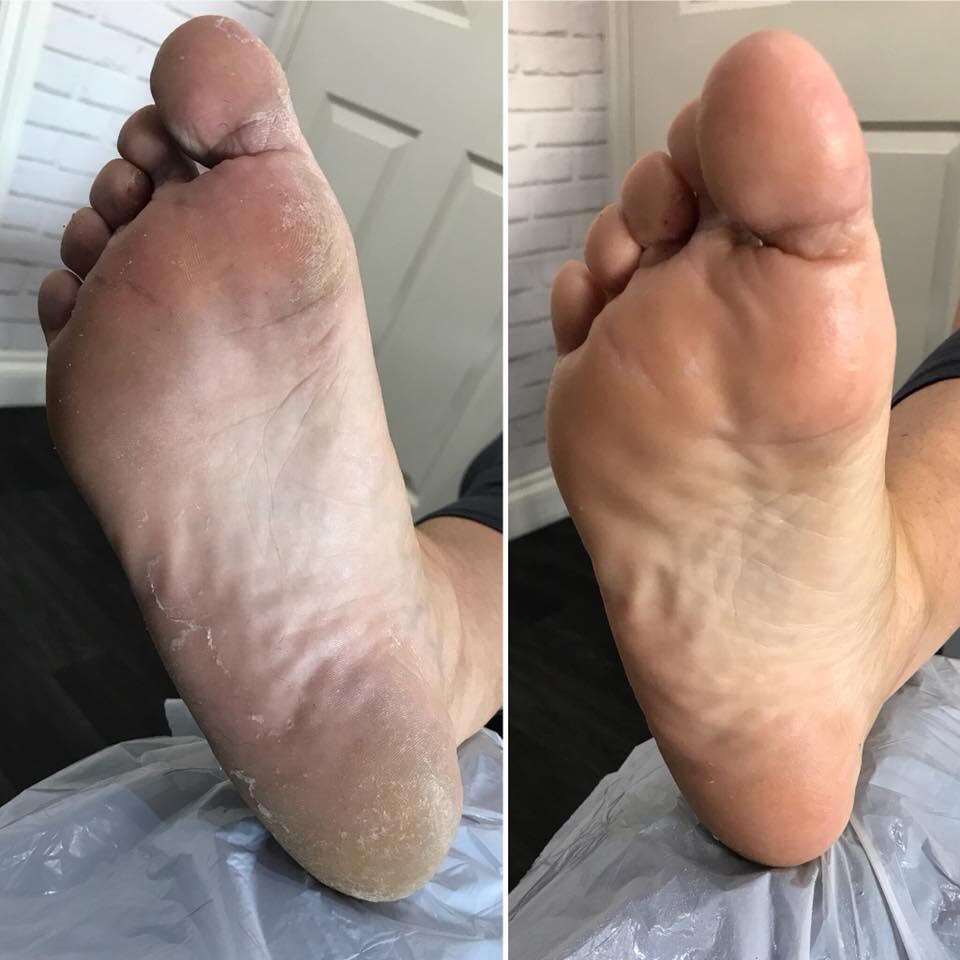 Burnopfield Foot Clinic is a private health care that offers professional chiropody and podiatry services. Offering solutions at their patient's full convenience, they can do different treatment sessions either in the clinic or their patient's home to ensure that they are at ease and are comfortable with the assistance that they are offering. Currently managed by Claire Dawson, a registered podiatrist, their clinic specialises in fungal nail infections and verrucae.
Providing comprehensive solutions, their treatment options may vary from topical treatments, oral antifungal tablets or the Lacuna Method for fungal nails. As for verruca treatment, some of the options they have available are topical treatments, cryosurgery and needling. Contact them now in order for them to analyse the gravity of your foot problem and infection so that they can apply the most suitable medical care to fully manage and cure the problem that you have. You may also enquire about the pricing of each treatment that they offer so that you can work on your budget. Hurry and experience expert care that they are reputed to provide, tap now their services and get quality assistance beyond your expectations.
Products/Services:
Fungal Nails, Verruca Treatments
LOCATION:
Address: Front St, Burnopfield, Newcastle upon Tyne NE16 6LX
Phone: 191 456 9191
Website: www.burnopfieldfootclinic.co.uk
REVIEWS:
"An excellent, professional service in a modern well-equipped clinic. Genuinely deserving of 5 stars, I will become a regular client." – Martin Cooper