Below is a list of the top and leading Podiatrists in Sheffield. To help you find the best Podiatrists located near you in Sheffield, we put together our own list based on this rating points list.
Sheffield's Best Podiatrists:
The top rated Podiatrists in Sheffield are:
LR Podiatry – offers online booking for an easier appointment setting
North Sheffield Podiatry – available for home service
Parkview Therapy & Chiropody Centre – all their therapists are highly qualified with indemnity insurance
Handsworth Chiropody Clinic – same-day treatments available
S8 Podiatry Clinic – focused on preventing, treating, and diagnosing abnormal conditions of the feet
LR Podiatry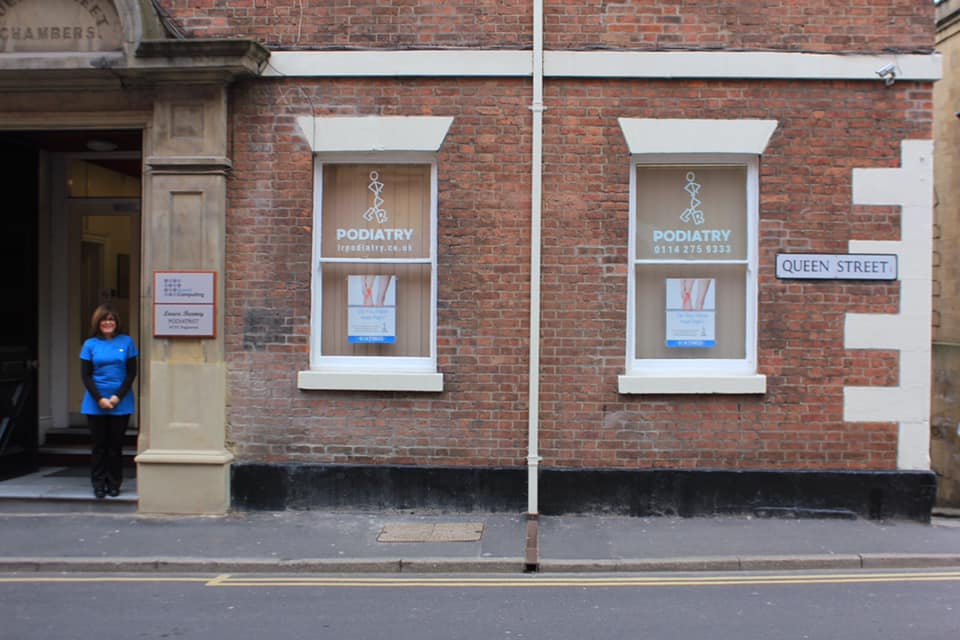 LR Podiatry is a podiatry clinic that caters to both new and existing patients that are suffering from different medical conditions on their feet. Offering excellent support and the best care, they provide lasting solutions for all conditions including ingrowing toenails, verrucas, fungal nails, corns and calluses, heel pain, bunions, chilblains, diabetic feet and athlete's foot. By providing the best treatment plan that is suitable for their needs and conditions, they ensure a comfortable and cost-effective solution that will put a stop to the problems that they have.
Dedicated to offering long-term and permanent solutions, they provide general podiatry service, nail surgery, needling, lacuna, nail reconstruction and warm wax therapy. Knowing the importance of your feet to your daily activities, they work to maintain their best condition and free it from any pain and discomfort. Providing the best care at a very affordable rate, their standard core podiatry service starts at £45 while extensive core podiatry is at £56. Contact them now to get their expert advice and help and free your feet from any bad condition that it is suffering from.
Products/Services:
Core Podiatry, Nail Surgery for Ingrowing Toe Nails, Swift Verruca Treatment, Verruca Needling, Lacuna for Fungal Nails, Formthotics, Nail Reconstruction, Warm Wax Therapy
LOCATION:
Address: 68 Queen St, Sheffield City Centre, Sheffield S1 1WR
Phone: 114 275 9333
Website: www.lrpodiatry.co.uk
REVIEWS:
"It's always a pleasure to see Louise and her team. The place is clean and airy. Louise and her ' team' are pleasant, knowledgeable, and professional. Would definitely go again. I highly recommend this practice." – Susan Phillips
North Sheffield Podiatry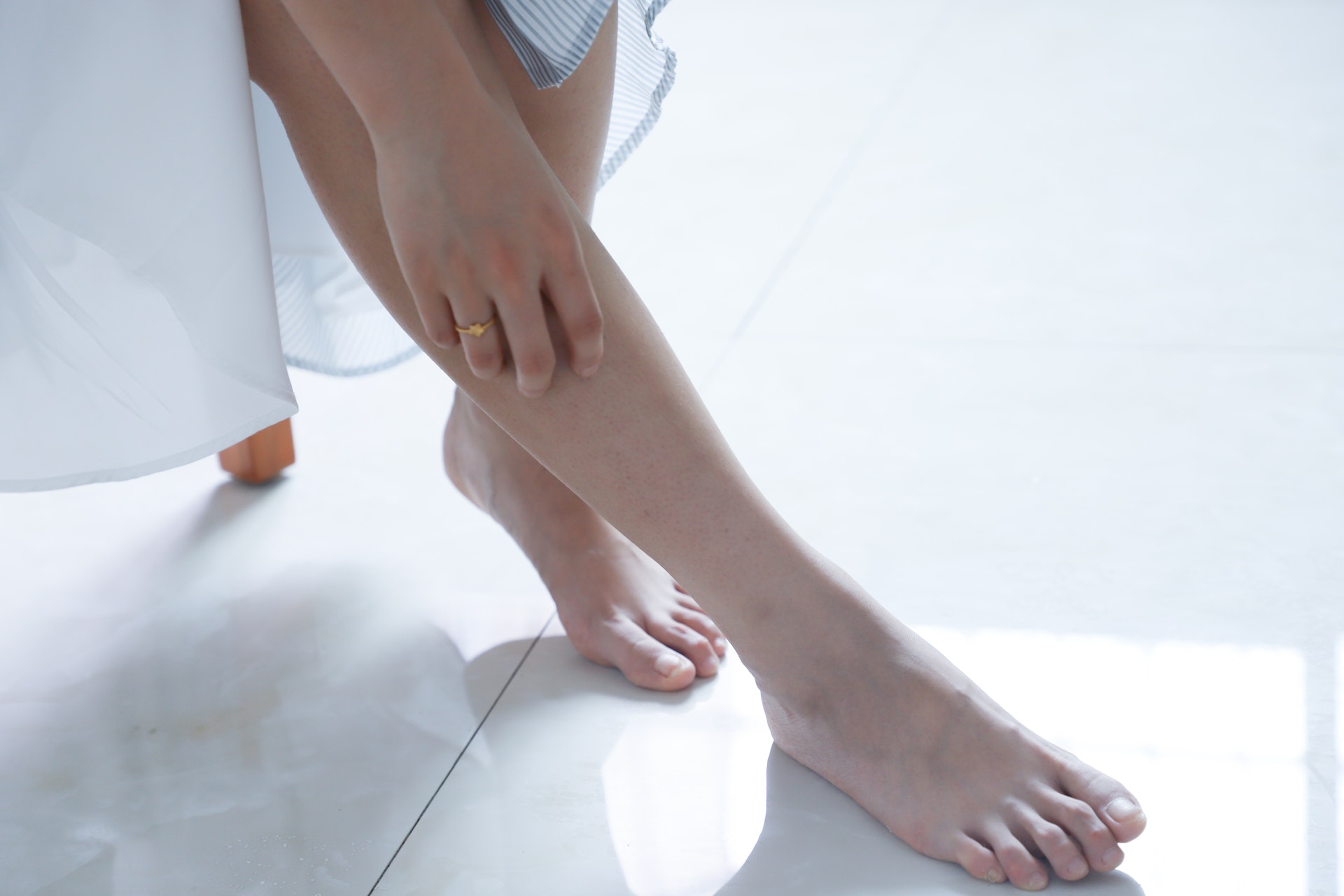 North Sheffield Podiatry offers comprehensive care and treatment solutions to all patients suffering from different feet issues and problems. Removing all worries off your mind and alleviating the pain and discomfort that you are feeling on your feet, they offer specialised care that is suited to your condition and needs. Working hand in hand with all their patients, they offer a thorough consultation to check your situation and advice you of the best resolution and regular treatment that you may take to improve the health of your feet and totally remove the problem that you have with it.
Ensuring that you are confident with the treatment, they make each session is as relaxing and comfortable as possible and proceed on giving the optimum care that your feet needs. They can do different podiatry procedures as well as a luxury medical pedicure for people with special needs. They can arrange both on-site and home visit appointments to do not hesitate to reaching out to them to discuss your concerns and get high-quality service that only they can provide.
Products/Services:
Verruca Treatment, In Growing Toenails, Thickened Nails, Fungal Nails, Corns, Callus, Dry Cracked Heels, Painful Feet, Diabetic Assessment
LOCATION:
Address: 135 High St, Ecclesfield, Sheffield S35 9UA
Phone: 781 791 1326
Website: www.northsheffieldpodiatry.co.uk
REVIEWS:
"Clair is professional, compassionate and dedicated to her work. She takes her time to assess carefully the best way to treat. She gives great advice before, during and after aftercare. I will definitely be using her services from now on." – Rebecca Holmes
Parkview Therapy & Chiropody Centre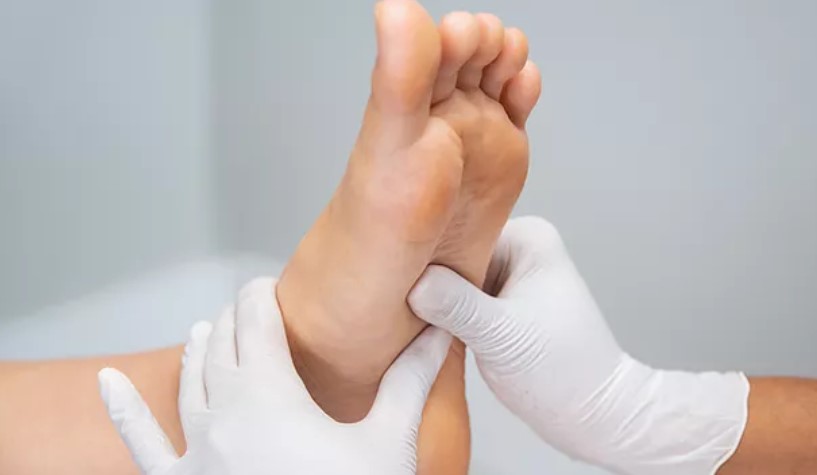 Parkview Therapy & Chiropody Centre is a wellness clinic that specialises in different treatment programmes that will provide you with optimum and holistic care for all parts of your body. One of their expertise is chiropody and podiatry services where they aim to provide the best and long-lasting solution to the particular foot issue and problems that their patient has. With expert and caring podiatrist in their field, they will ensure that all their patients are comfortable in receiving the treatment that they are suggesting and are fully confident that it will address the issue that they have.
Working on common foot disorders like bunions, athlete's foot, callus, corn, cracked heels, discoloured nails, dry skin, fungal nails, incorrect foot postures, ingrown nails, thick nails and verrucas, they apply the best treatment that is personalised to their patient's needs. They offer comprehensive podiatry service, nail surgery, Lacuna method and warm wax treatment to address the particular problem that you have an apply a lasting solution to it. Available from 8:30 AM to 4 PM on Mondays, Thursdays to Saturdays and from 8:30 AM to 7 PM on Tuesdays and Wednesday, contact them now to book an appointment at their clinic or to request and a house call and get the attention and care that your feet need.
Products/Services:
Chiropody/Podiatry, Beauty Therapies, Physiotherapy Massage, Sports Massage, Aromatherapy, Reflexology, Reiki
LOCATION:
Address: 422 Firth Park Rd, Sheffield S5 6HH
Phone: 114 242 6726
Website: www.parkview-therapy.co.uk
REVIEWS:
"Great experience, had an ingrown toenail causing me problems for many years. Sent Parkview therapy an email on Monday and by Thursday the toenail was completely removed basically pain-free. Couldn't recommend them enough! Thanks, Dr Timms." – James Barton
Handsworth Chiropody Clinic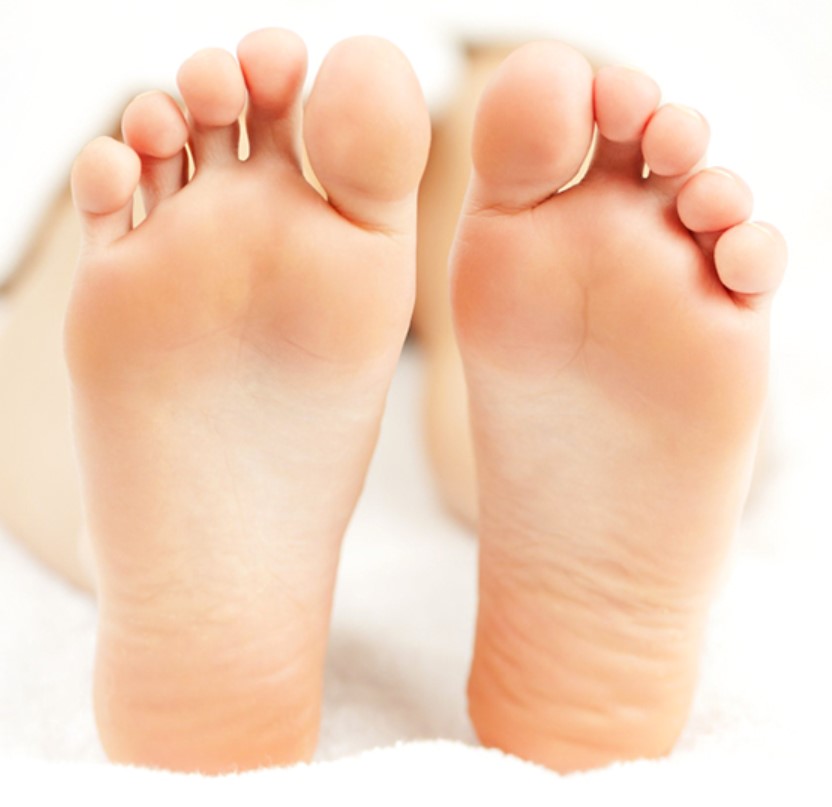 Handsworth Chiropody Clinic is a local chiropodist that has been serving all individuals in Sheffield that are suffering from different feet conditions like foot and heel pain, fungal infections, ingrowing toenails, corns, calluses and verrucas. With their acquired knowledge and years of experience in the field, they offer a full solution meant to address the problem of their patients and offer a lasting solution beyond their expectations. Boasting of quality care at a very economical rate, they ensure taht you will get the best value for your money for the wonderful services that they deliver to all their clients.
They offer both in-clinic and home visit to accommodate your needs and offer you the convenience that you are seeking. Highly flexible, they aso offer late opening hours to work better with the schedule that you have. Contact them now to discuss your needs whether its nail cutting, nail surgery, anti-fungal treatments or verruca freezing and get friendly support from their expert staff that will improve your feet's condition and alleviate the pain that you are feeling.
Products/Services:
Corns & Calluses, Verrucas, Ingrowing Toenails, Nail Cutting, Fungal Infections, Foot & Heel Pain, Diabetic Foot Care, Cracked Heel, Home Visits
LOCATION:
Address: 51 Handsworth Rd, Darnall, Sheffield S9 4AA
Phone: 114 243 6081
Website: www.handsworthchiropodyclinic.co.uk
REVIEWS:
"Lee provides a first-class service. I have suffered from painful corns over the last few years but each time I have them treated they have never returned. I know if I ever have any sort of problem with my feet then Lee will sort it out. Five stars." – Sally Milburn
S8 Podiatry Clinic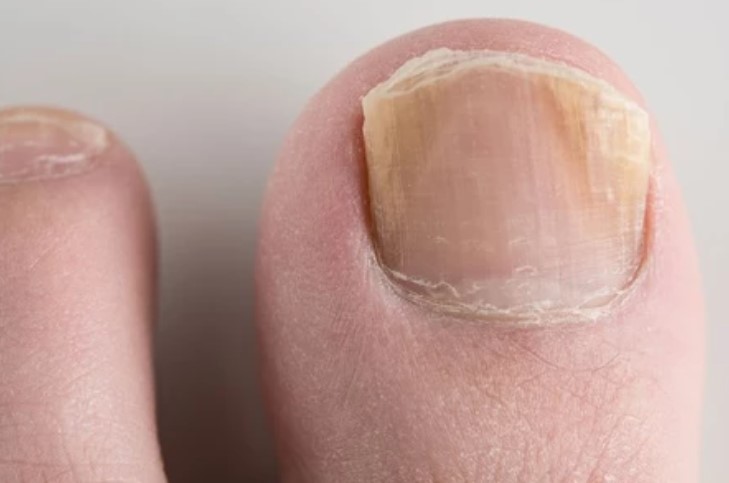 S8 Podiatry Clinic understands the importance of your feet to your bodily function and day to day activities that is why they offer essential and comprehensive care that will help address the conditions that you have on your feet. Owned and managed by Alicia, a highly qualified podiatric specialist, she helps treat all painful conditions of the patients to provide them relief and avoid further infection on your feet that may limit your ability to walk and run. Dedicated to offering both treatment, prevention and regular management, she incorporates the latest methodology and state of the art facilities that will aid her in properly diagnosing and treating the problem that you have.
She conducts a biomechanical assessment and 3D scanning to fully assess the condition of her patients. She then applies the best treatment that is suited for their case and works on providing a long-term solution that will remove all worries and fear off their mind. Providing services to both kids and adults, get her expert help now and let her help you remove the pain that you are feeling from your feet.
Products/Services:
Basic Nail Care, Thickened Nails, Ingrown Nails, Fungal Nails, Corns, Hard Skin, Diabetic Care, Nail Surgery, Verrucae Treatments/Needling, Steroid Injections, Biomechanical Assessments, Orthotics
LOCATION:
Address: 20 Abbey Ln, Woodseats, Sheffield S8 0BL
Phone: 114 274 5700
Website: www.s8podiatryclinic.com
REVIEWS:
"Alicia was very friendly and helpful. I left 'walking on air' after she took out the corn on my foot which had been very sore. Thanks!" – Freya Aspinall