Below is a list of the top and leading Preschools in Glasgow. To help you find the best Preschools located near you in Glasgow, we put together our own list based on this rating points list.
Glasgow's Best Preschools:
The top rated Preschools in Glasgow are:
Ardnahoe Nursery School – a standalone establishment based in the Toryglen area of Glasgow
Woodland Outdoor Kindergartens – accepts all childcare vouchers and offer fully funded placements in association with Glasgow City Council
West End Nursery – caters for 46 children aged between 6 weeks and 5 years
Stonelaw Preschool Group – a not-for-profit committee-led nursery
Munro Nursery – has over 35 years experience in childcare
Ardnahoe Nursery School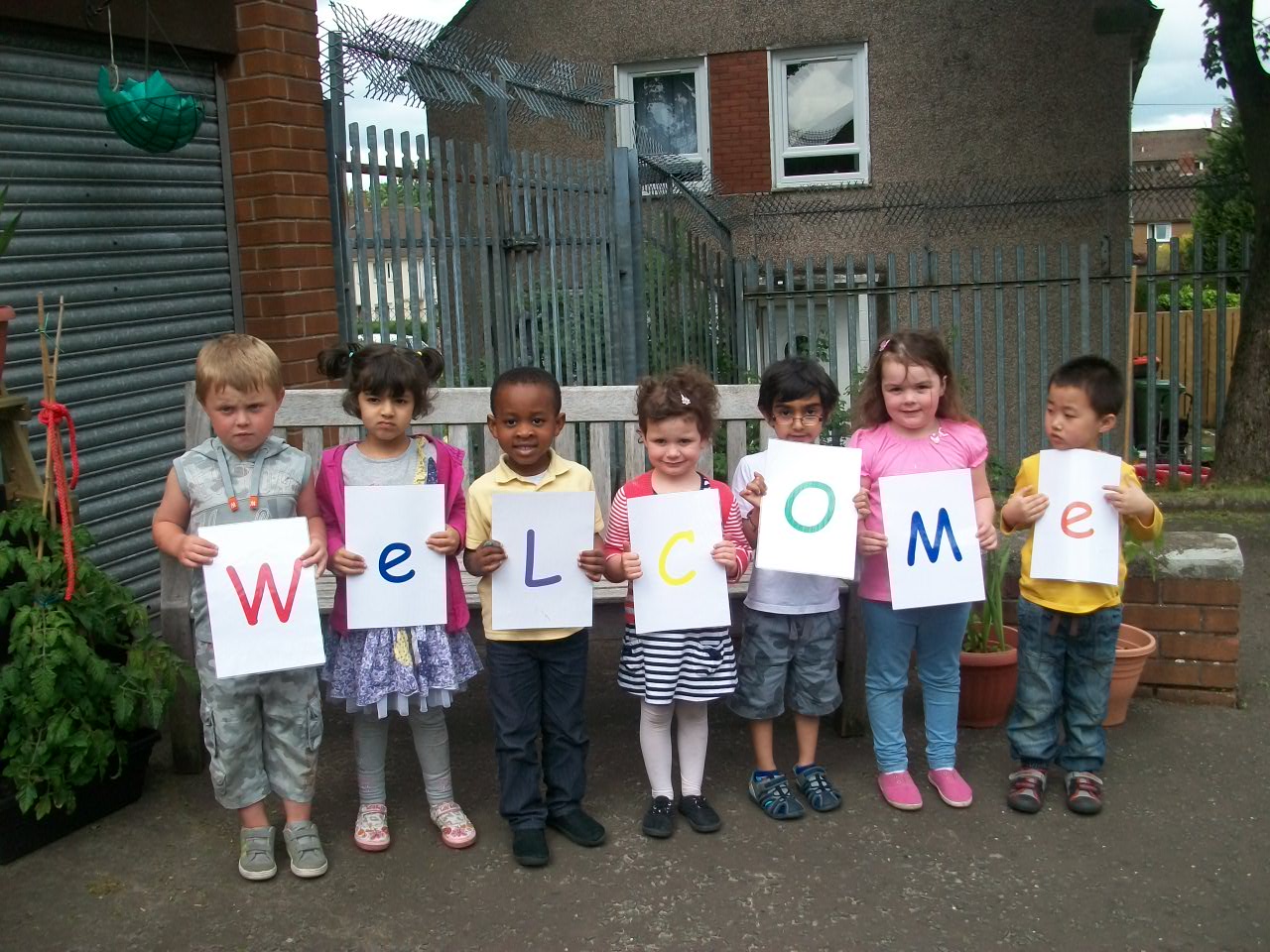 Ardnahoe Nursery School is a caring learning community that was established in 1971 and has been providing since then, a safe and comfortable place where children can learn and develop the different skills that they have. They can accommodate up to 70 children that is aged between three to five years old. They offer extensive line up of activities that are not only fun but also nurturing and is supportive of the early developmental years in your kids life.
With a team of professional and expert teachers and staff, they have developed a curriculum that includes expressive arts, health and wellbeing, literacy and English, sciences, social studies, numeracy and mathematics and moral education. Cultivating the skills and talents of their students , they want to ensure that your kids are well prepared to take on any challenges and are confident in facing various people and situation. A lively and enjoyable place that your kids would feel happy attending, enrol now your toddlers and see for yourself how they will become confident, responsible and successful learners.
Products/Services:
Our School, News & Events, Staff & Curriculum
LOCATION:
Address: 18 Ardnahoe Pl, Glasgow G42 0DQ
Phone: 141 647 8934
Website: www.ardnahoe-nursery.glasgow.sch.uk
REVIEWS:
"Excellent and experienced staff. Great garden with easy access on the same level as the nursery. My son loves it and misses it during the holidays." – Giovanna Franklin
Woodland Outdoor Kindergartens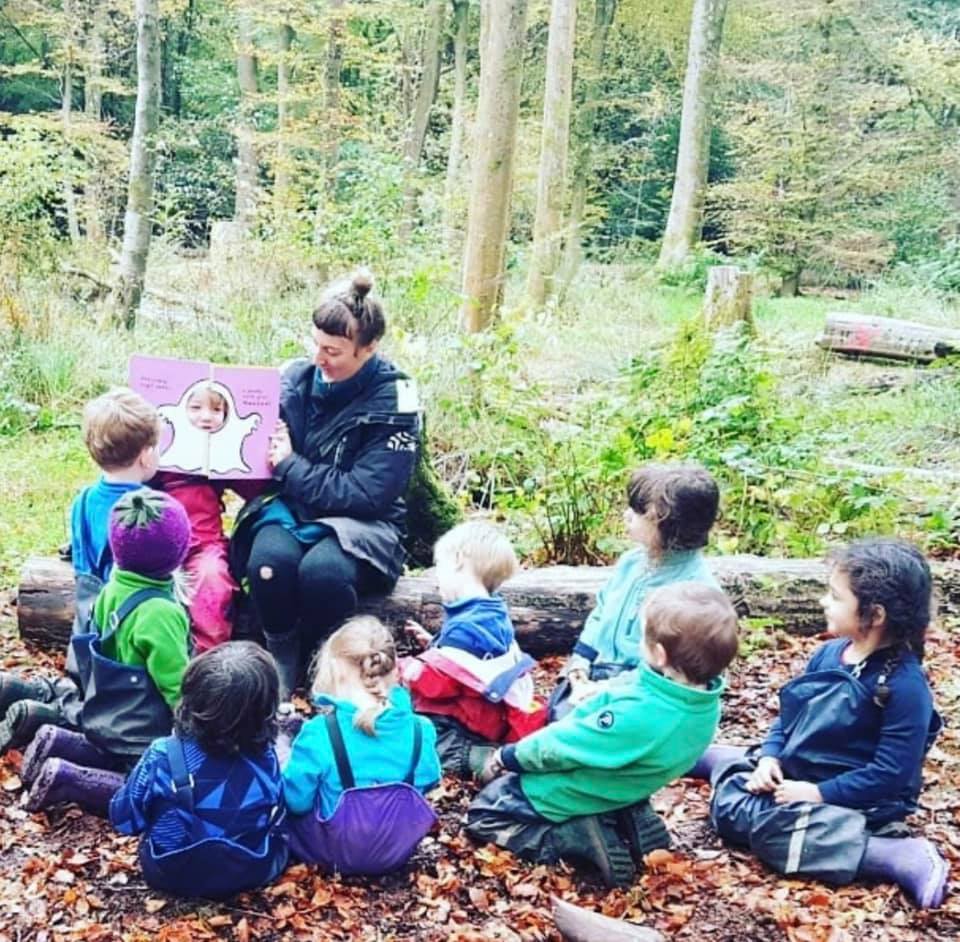 Woodland Outdoor Kindergartens is a one of a kind school that was established by friends, Alison Latta and Debbie Simmers in 2009. An outdoor nursery set up in stunning woodlands in Glasgow, they offer to revolutionize your child's education by providing activities and adventures that will help them discover things and learn from the experience. Providing early child education learnings, they also incalculcate to their students the different important traits such as independence, confidence and resilience that will help them build a good character.
Accepting all student starting from age 3, they offer both part time and full time placements that is running from Mondays to Fridays between 8 AM to 6 PM. Working with Glasgow City Council, they accept both public funding and private tuition. A fun and free-spirited way of learning, give your kids the adventure of a lifetime and enrol them in this school.
Products/Services:
Kindergarten, Fees and Funding
LOCATION:
Address: 5 Mansewood Rd, Glasgow G43 1TW
Phone: 844 736 5865
Website: www.woodlandoutdoorkindergartens.com
REVIEWS:
"Woodlands Outdoor Nursery is a fantastic, nurturing, creative and exhilarating place. When dropping my daughter there are peals of delight from the friends she has made there as their excitement for the day to come is barely contained. I would highly recommend it to everyone. As someone famous once said, "there is no such thing as bad weather, only unsuitable clothing"." – Patricia de Vries
West End Nursery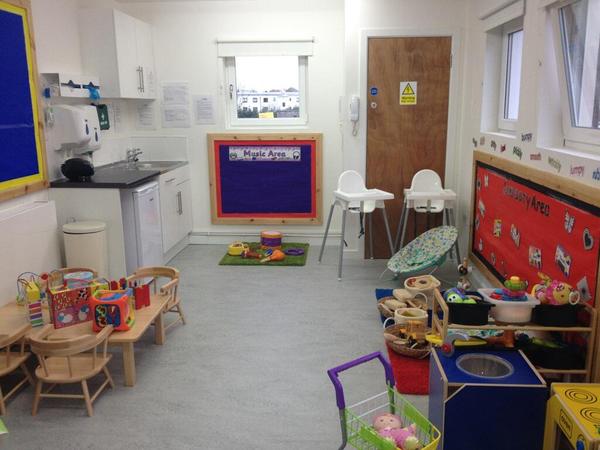 West End Nursery is a private nursery education for all children from 6 weeks to 5 years of age. Offering a safe and happy environment that is full of warmth and love to put all children at ease, they promote learning and development at the early years of your children's lives and provide them with a good foundation that is filled with learning, skills and fun. They provide high quality care and the best education using a wide variety of educational materials, resources and equipment that will help stimulate the kids mind and develop both their mental, emotional and physical capabilities.
They accept around 46 children in their centre and they are available from Mondays to Fridays from 8 AM to 6 PM to look after and care for your young ones. With the best staff that will foster after your kids, treat them with respect and dignity and educate them the right values and skills, you can certainly feel at ease in knowing that your kids are in safe and caring hands. Let your kids experience the highest standard of care even if they are away from home by enrolling them at this centre.
Products/Services:
0 – 2 Year-Olds, 2 – 5 Year-Olds
LOCATION:
Address: 10 Malloch St, Glasgow G20 8TP
Phone: 141 945 5179
Website: www.west-end-nursery.co.uk
REVIEWS:
"An excellent nursery with very attentive staff and happy kids. My daughter loved her time here." – Lachlan Allan
Stonelaw Preschool Group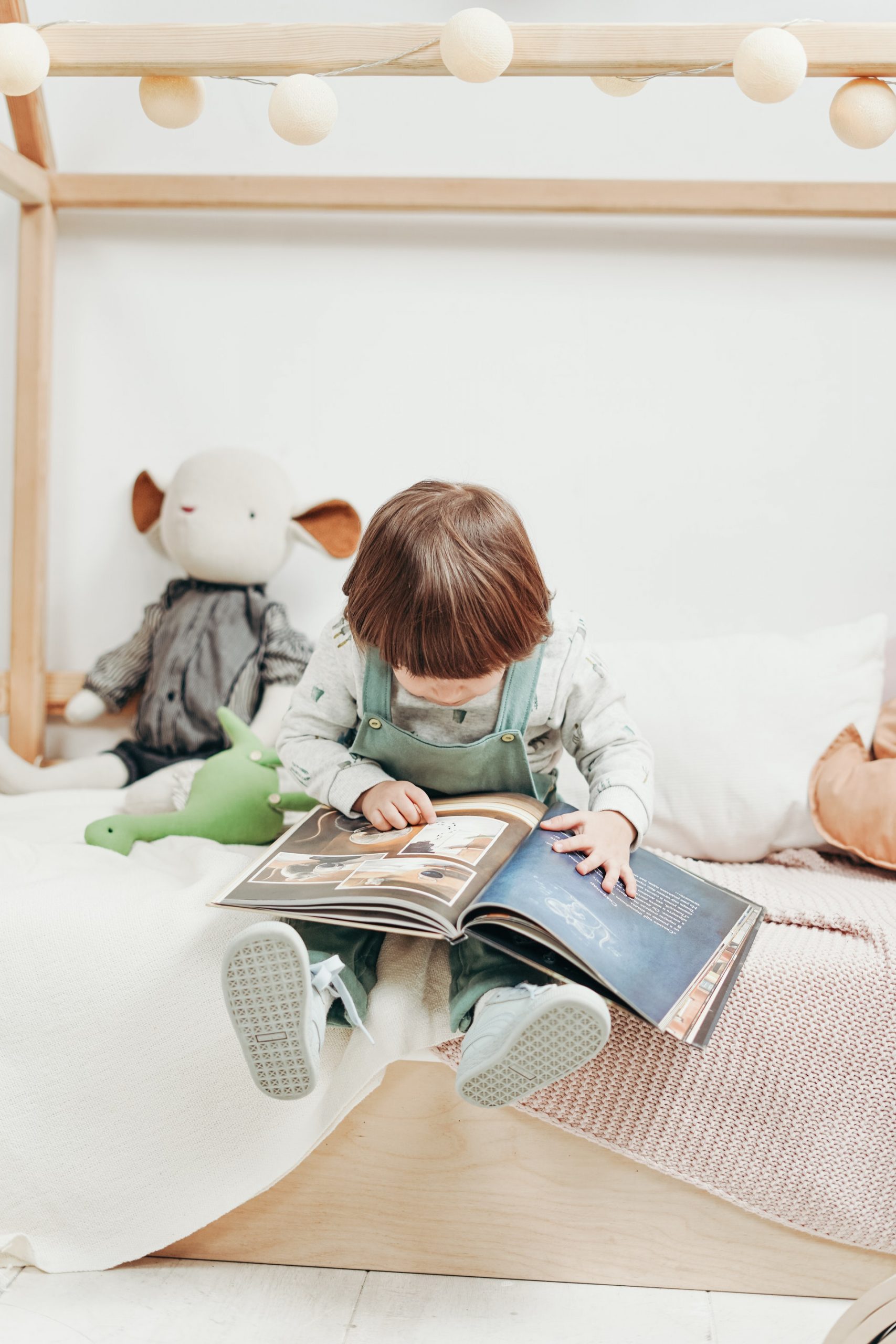 Stonelaw Preschool Group offers an enhanced classroom experience with the different indoor and outdoor activities and adventures that they have. Founded and managed by a not-for-profit committee, they are dedicated to offering quality preschool education that will become a good support and foundation for your kid's early years education and prepare them for regular schooling. Dedicated to promoting curriculum that will develop the social, emotional, cognitive and physical aspects of a kid's life, they ensure to provide different fun learning activities to get a good headstart in life.
Passionate in providing the best childcare and learning environment to all kids in Glasgow, they help kids learn and explore things through storytelling, arts and play. They also have different facilities that will further encourage the exploration and creativity of your kids while ensuring their utmost safety and protection inside. Contact them now and do not hesitate to check their classes and the other services that they offer for the development of your kids.
Products/Services:
Nursery, Waiting Lists
LOCATION:
Address: 2 Dryburgh Ave, Rutherglen, Glasgow G73 3EG
Phone: 141 647 3777
Website: www.stonelawpreschool.weebly.com
REVIEWS:
"This is a fabulous nursery where the gifted staff go above and beyond the call of duty. My child has thrived in the environment there and has had the best preparation for school that I could wish for. The community atmosphere is great too and I have made many friends in my time there." – Carolyn Sampson
Munro Nursery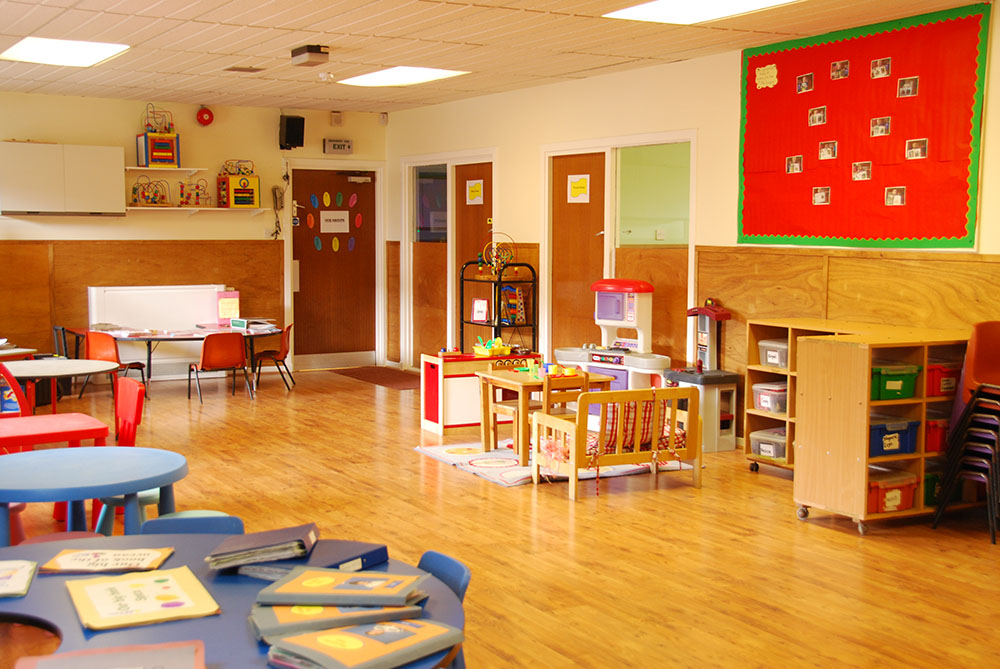 Munro Nursery is a nursery and childcare centre that is managed by Mackin Childcare Group. A family-run business, they offer different childcare services and facilities that both parents and their kids will find convenient, comfortable and fun. They offer preschool for children between 4 years old to 5 years of age. Putting a strong emphasis on school preparation, they provide a place where your kids can learn new things and do enjoyable activities like singing, storytelling, drawing, painting and play. One of the best places that will develop their mental, physical and social skills, they guarantee the most efficient learning environment that will provide growth and will hone their full potentials.
They have highly-trained and dedicated staff who will look after your kids, take care of them and ensure that they are safe and secure while having the best time of their lives. A second home away from home, they want to make all kids feel comfortable with their surroundings and make their stay cosy and enjoyable. Check their services now and enrol your kids on their preschool program and let them have fun while learning things that will aid them when its time for them to go to a formal school.
Products/Services:
Great Menus, Munro House Nursery News and Events
LOCATION:
Address: 42-46 Munro Pl, Glasgow G13 2TY
Phone: 141 959 0438
Website: www.mackinchildcare.co.uk
REVIEWS:
"It is one of the best childcare places I have seen in Glasgow. It is clean, well organised, staff are really good, friendly and helpfully." – Hamed Naimi