Below is a list of the top and leading Psychiatrists in Manchester. To help you find the best Psychiatrists located near you in Manchester, we put together our own list based on this rating points list.
Manchester's Best Psychiatrists:
The top rated Psychiatrists in Manchester are:
Dr Sumanta Gupta – specialises in working with adults between the ages of 18-65 years, adopting a multidisciplinary approach
Dr Ashutosh Kaushal – practices an eclectic blend of evidence-based treatment coupled with a patient-centred approach
Dr Geeta Krishnan – has a medical degree, and is a member of the Royal College of Psychiatrists
Dr Howard Waring – trained in Edinburgh where he completed an FHEA (Fellow Higher Educational Authority)
Dr Yogesh Sharma – is an experienced Medico Legal Expert, with a higher defence ratio
Dr Sumanta Gupta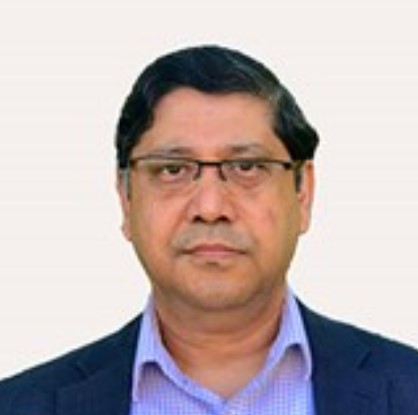 Dr Sumanta Gupta is a highly experienced and well-established consultant psychiatrist that has been working with all adult individuals that are suffering from different mental health and behavioural issues like anger management, anxiety, bereavement, bipolar disorder, depression, chronic fatigue syndrome, phobias, post-traumatic disorder, schizophrenia and many others. Working on complex conditions for more than 12 years now, he helps all patients 18 years to 65 years cope up with their issue and manage well the conditions that they have.
He is currently connected with Priory Hospital Cheadle Royal and Priory Wellbeing Centre Manchester where he offers a multidisciplinary approach in treating his patients. Providing world-class support that will provide you with a long-term resolution for the condition that you have, come and schedule an appointment and do not hesitate to discuss your concern with him. Personable and reliable, he guarantees to give you personalised treatment assistance specifically designed to the problem that you have.
Products/Services:
Mental Health Treatment
LOCATION:
Address: The Priory Clinic Manchester Rappax Road Hale Altrincham Cheshire WA15 0NX
Phone: 800 787 0638
Website: www.priorygroup.com/dr-sumanta-gupta
REVIEWS:
"Takes time to understand my concerns." – Anna Kemp
Dr Ashutosh Kaushal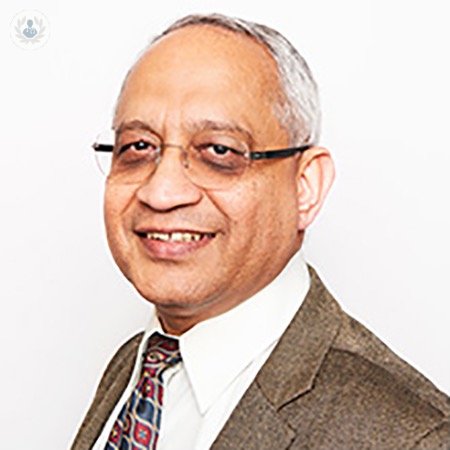 Dr Ashutosh Kaushal is a consultant psychiatrist with over 40 years of experience in handling various mental health cases. From simple to complex issues, he can certainly address them and support all his patients with the different mental illnesses and difficulties that they are suffering from. Calm and very methodical, he helps manage the different conditions that his patient has including ADHD, bipolar disorder, depression, grief, loss, addiction, PTSD and many others.
He normally offers therapeutic treatment such as a person-centred eclectic approach that is normally used to tap all issues of the patients and help them solve them using their innate abilities. He also offers evidence-based psychiatry where they integrate scientific findings in the treatment of the patient and personalised it with the condition that they have. Personable and thorough, he will assess the issue of all his patients to offer a long-term solution to the problem that they have and manage it so that they can live a normal life with minimal stress and worries.
Products/Services:
Adult ADHD, Autism, Depression, Post Traumatic Stress Disorder (PTSD), Addiction, Fibromyalgia
LOCATION:
Address: Ark Health Care 17 St John Street, M3 4DR, Manchester
Phone: 161 513 7153
Website: www.topdoctors.co.uk/ashutosh-kaushal
REVIEWS:
"Highly committed." – Randolf M.
Dr Geeta Krishnan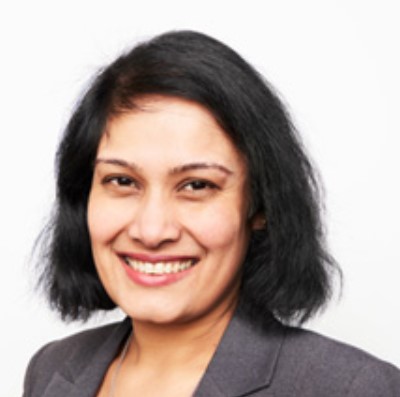 Dr Geeta Krishnan is a reputable consultant psychiatrist that is specialising in different conditions and treatment meant for both her children and adolescent patients. Offering bespoke solutions that will fit well their needs and requirements, she endeavours to provide them with the best assistance that will help improve the condition that they have. Well versed with different emotional, behavioural, psychological difficulties and mental illnesses, she guarantees to help you manage your condition and supervise your treatment for you to be able to get some normalcy back in your life.
Friendly, warm and emphatic, you will feel at ease discussing your concerns with her. Highly dedicated, she will apply the best treatment and therapy that will fit your circumstances including Evidence-Based Child and Adolescent Therapies, Cognitive Behaviour Therapy (CBT), Family Therapy and Psychodynamic Psychotherapy. A clinician that truly cares, reach out to her now to get her service and be at ease in knowing that a fine professional is helping you handle the difficulties that you have.
Products/Services:
ADHD / ADD, OCD, Anger Issues, Anorexia Nervosa, Anxiety, Autism, Aspergers & PDD, Depression, Phobias
LOCATION:
Address: 17 St John Street Manchester M3 4DR
Phone: 203 326 9160
Website: www.clinical-partners.co.uk/dr-geeta-krishnan
REVIEWS:
"Dr Krishnan is extremely warm and compassionate." – Malik Kavesh
Dr Howard Waring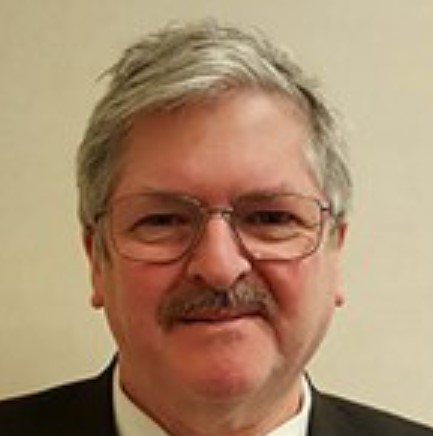 Dr Howard Waring was working as a consultant psychiatrist for Cheshire and Wirral NHS Trust for 20 years prior to joining Priory. Currently, he is holding a clinic at Priory Hospital Altrincham and Priory Wellbeing Centre Manchester where he extends his professional care and assistance to all patients suffering from different conditions including anxiety, depression, mental health, obsessive-compulsive disorder and post-traumatic stress disorder. Providing the highest quality of care through specialised treatments, he is committed to working with all his patients to help improve the conditions that they have so that they can function normally and get back to society with ease.
Apart from holding clinic, he has a special interest as well with different researches particularly with topics concerning PTSD and anxiety disorders. He was able to publish several papers and journals and is continuously working to find breakthroughs on how to seamlessly manage all his patients and manage their conditions. Tap his services now and get the best care for all the mental health issues that are troubling you and affecting your life.
Products/Services:
Anxiety, Depression, Mental Health Treatment, Obsessive-Compulsive Disorder (OCD), Post-Traumatic Stress Disorder (PTSD)
LOCATION:
Address: Priory Wellbeing Centre Manchester 100 Wilmslow Road Cheadle Cheshire SK8 3DG
Phone: 808 115 9355
Website: www.priorygroup.com/dr-howard-waring
REVIEWS:
"Listens well and very friendly." – Kali Mali
Dr Yogesh Sharma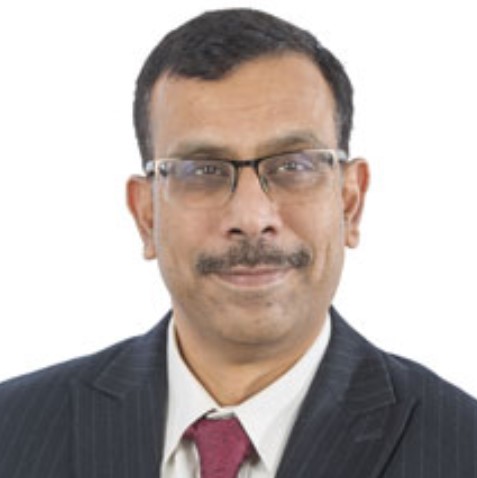 Dr Yogesh Sharma is a Consultant Adult Psychiatrist that offers general psychiatry services to all adults suffering from various mental illnesses and conditions. Boasting of over 14 years of experience in the industry, he applies his clinical skills to all people suffering from anxiety, depression, phobias, addiction, PTSD, OCD and many others. He has a special interest in the psychosocial aspects of all psychiatric issues that he is dealing with and offers a thorough assessment and diagnosis to better check the root cause of the patient's problems and apply the most apt solution.
He works hand in hand with all his patients and offers a holistic approach to treating the different conditions that they have. Professional, reliable and efficient, he guarantees a long-term solution by incorporating both collaborative and Cognitive behavioural therapy-based approach to his treatment. Serving both Manchester and Liverpool area, do not hesitate to tap on his services and get the best assistance that you deserve to ensure mental wellness and wellbeing.
Products/Services:
Anxiety, Bipolar Affective Disorder, Cyclothymia, Depression, Eating Disorder, Grief & Bereavement, OCD, Panic Attacks & Panic Disorder, Personality Issues, Phobias
LOCATION:
Address: Priory Wellbeing Centre Manchester 100 Wilmslow Road Cheadle Cheshire SK8 3DG
Phone: 203 326 9160
Website: www.clinical-partners.co.uk/dr-yogesh-sharma
REVIEWS:
"Feel peaceful talking to him as he gives sense to all my worries and issues." – Xander N.