Below is a list of the top and leading Sports Massage in Glasgow. To help you find the best Sports Massage located near you in Glasgow, we put together our own list based on this rating points list.
Glasgow's Best Sports Massage:
The top rated Sports Massage in Glasgow are:
Johan Sports and Remedial Massage – home appointments available on request
Aga & Ola Physio & Massage – offers customised physio programmes to relieve pain, improve mobility and improve sports performance
Frank Seeger Massage Therapy – online booking available 24/7
Trevor Chisman – The Massage Specialist – taught advanced massage techniques to Spa therapists and I mentor fellow therapists on how to make a great living as a massage therapist
Deserved Massage Glasgow – helped over 3,000 clients to get relief from muscle pain
Johan Sports and Remedial Massage
Johan Sports and Remedial Massage is owned and managed by Johan, a highly experienced massage therapist that has gained comprehensive skills in sports and remedial massage, sports therapy, dry needling, kinesiology taping, traditional cupping therapy and spinal manipulation and mobilisation. With his acquired knowledge and experience in the field, he is dedicated to helping all his patients with the different musculoskeletal pain and stress that they are feeling that are sustained from various accidents and sports injury, as well as, the occupation and lifestyle that they have. Reliable and effective, he will remove all the pain and tensions from your body in order for you to go back to your active lifestyle without feeling any discomfort that may limit your movement.
As an expert massage therapist, he also prevents your body from sustaining any serious injuries that may damage your play. He also works in properly conditioning your body to ensure the best performance from you during a game or tournament. By offering a stimulating massage, he will improve the circulation process in your body, stretch all tight muscles and decrease the stress that you have, thus improving not only your physical health but also your mental wellness. Working to increase all their client's wellbeing, do not hesitate to tap his services and get a satisfying result and holistic improvement that only he can deliver.
Products/Services:
Sports and Remedial Massage, Dry Needling/Trigger Point Acupuncture
LOCATION:
Address: 9A Fitzroy Pl, Finnieston, Glasgow G3 7RH
Phone: 785 384 1692
Website: www.massageinglasgow.co.uk
REVIEWS:
"I've been going to see Johan regularly for about 2 years now. As a competitive powerlifter I'm always picking up niggles and he always fixes them and keeps me training." – Beth Chinchen
Aga & Ola Physio & Massage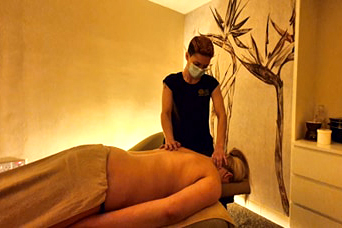 Aga & Ola Physio & Massage is one of the leading providers of physiotherapy and sports therapy and massage in Glasgow. Efficient, reliable and thorough, their leading pain management experts will provide you with the most suitable treatment that will remove all pain, tensions and discomfort from your body and offer you with a lasting relief that will make you more productive with your work and helps you excel in the sports that you have and win in the different game and competition that you will be entering.
Working mostly with different professional athletes, sports enthusiast as well as ordinary individuals suffering from different muscular pains, they are dedicated to offering holistic treatment that will promote optimum healing and wellness. They will help correct your posture and bring back the balance in your body. Offering both rehabilitation and preventative maintenance, they ensure to remove all tightness and soreness that is limiting your movement. Available from 10 AM to 8 PM from Mondays to Sundays, book an appointment now with one of their expert therapists and let them help condition your body and achieve the optimum wellness that you are aiming for.
Products/Services:
Physiotherapy, Dry Needling, Body Therapy, Relax Therapy
LOCATION:
Address: 229 Berkeley St, Finnieston, Glasgow G3 7HH
Phone: 770 901 8645
Website: www.agaandola.co.uk
REVIEWS:
"Kasia was awesome! The first massage I've had where I felt like I was getting a proper tailored massage, she was on a mission to make sure I got out of there feeling less tense in my neck/shoulders and I've never felt better after a massage! Already looking forward to going back!" – Scott Faulds
Frank Seeger Massage Therapy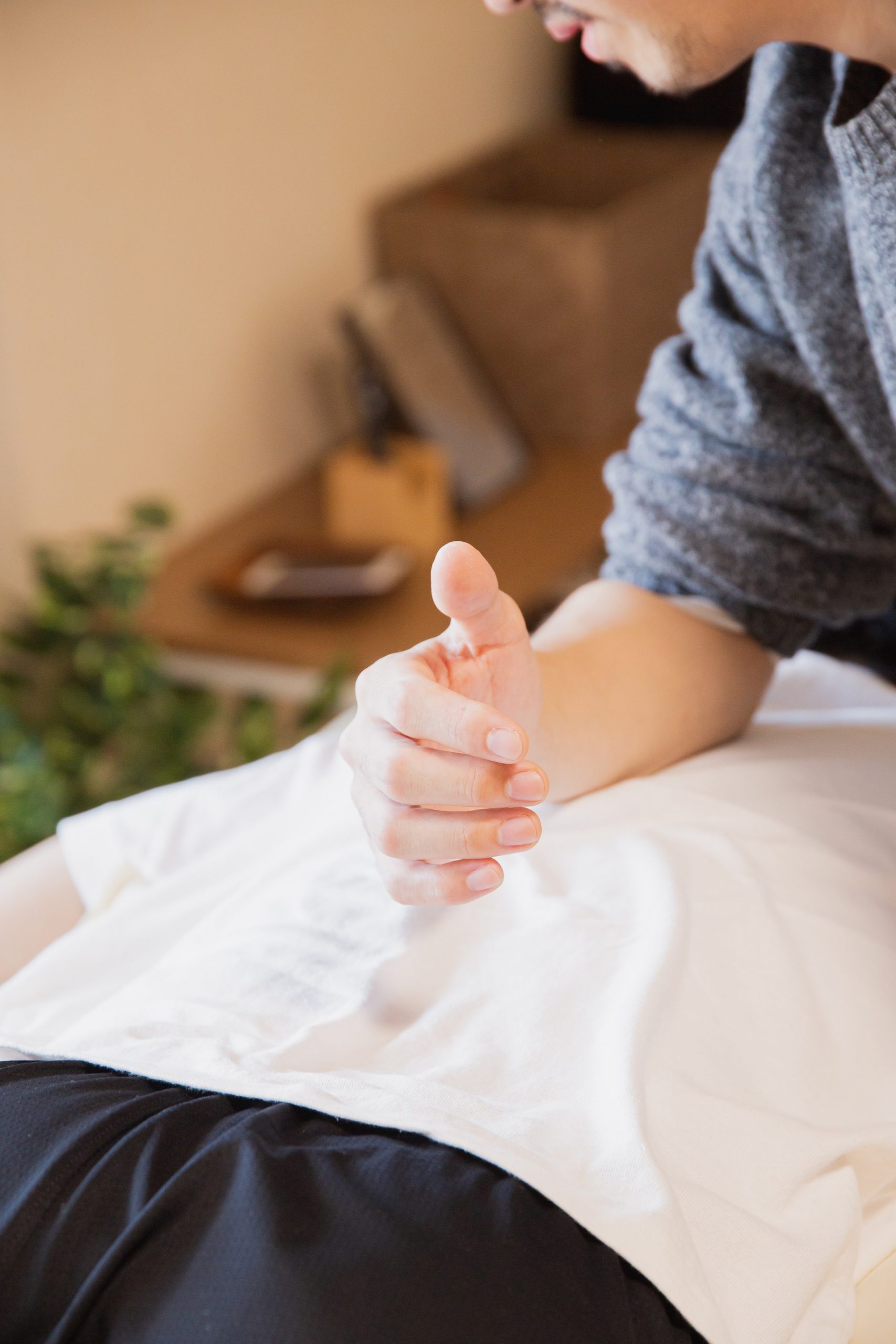 Frank Seeger Massage Therapy is a fully insured member of the Sports Therapy Association that has over 8 years of experience in handling different muscular conditions and bringing relief and wellness to all clients that are seeking his expert help and assistance. With his acquired knowledge and experience, he helps all patients maximise their sports performance and be more productive with their play and help them recover fast and avoid sustaining further injuries that will greatly affect their lives and movement. Adapting to your needs, he can do either a 30-minutes, 60-minutes, 90-minutes or 120-minutes therapy and treatment at a very affordable rate.
His rate ranges from £20 to £65 depending on the length of the treatment that you will require and you can also mix and match the different treatment that he offers to address your requirements. He is available to provide both pre and post-event massage that will restore the balance in your body, promote fast healing and guarantee proper maintenance that will help you overcome minor injuries, improve your performance and ensure that your body is always in top condition to face any challenges and risk that your favourite sports may pose. Contact him now to get his services and get the best help and assistance that is appropriate for your body and its condition.
Products/Services:
Sports Massage Therapy, Relax & Unwind, Oncology Massage, IASTM, Kinesiology Taping, Cupping
LOCATION:
Address: 4th floor, Suite 365, 93 Hope St, Glasgow G2 6LD
Phone: 777 036 7533
Website: www.frankseeger.net
REVIEWS:
"Have had my first massage ever here. Full body deep tissue massage. Was everything I hoped for and more. Almost a month later I'm still doing the same physical work but my joints and muscles are recovering much quicker. I can feel the oxygen flowing through me. Thanks, Frank." – Omar Ibrahim
Trevor Chisman – The Massage Specialist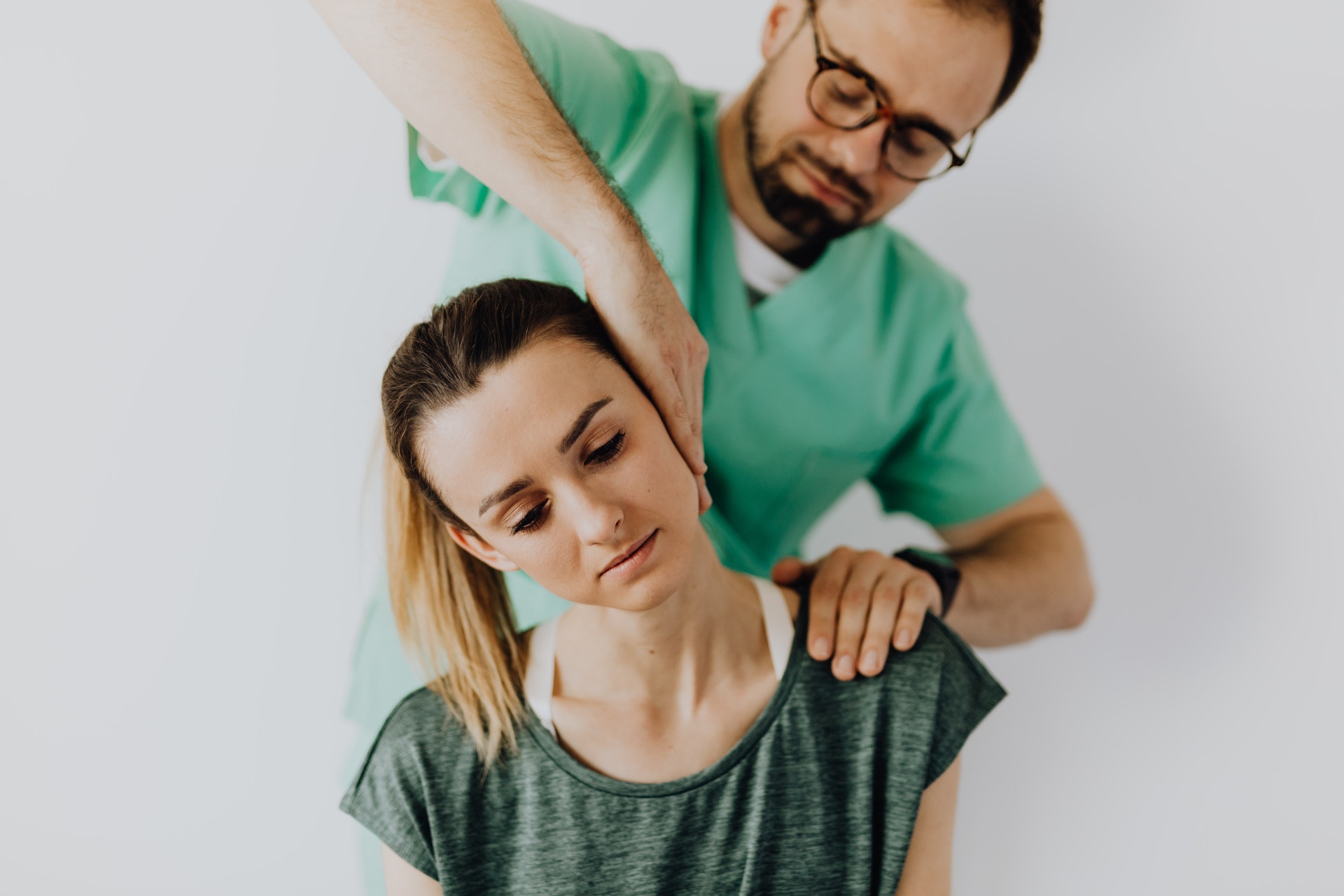 Trevor Chisman – The Massage Specialist is a professional massage therapist that offers complete relief and solution to all body pains and injuries that you have sustained from your sports, everyday work and regular activities. By incorporating his invaluable knowledge and expertise acquired over his years of experience, he ensures to remove all pain and tension that you are feeling and offer long-lasting relieve and fast recover on injuries that you have sustained. Using innovative and cutting edge techniques, he guarantees the best effect that will promote optimum wellness of both your mind and body.
Offering a holistic approach to each treatment that he provides, he ensures to remove all the pain that you are feeling including headaches, nerve pain, sore neck, tight back, hip and buttock pain and knee and leg pain. Patient-centred, they work for the betterment of the patient and ensure that the treatments provided are custom fitting their needs. Contact him now to book his services and get the best and most efficient assistance delivered by one of the experts in the field.
Products/Services:
Trigger Point Therapy, MyoFascial and Structural Integration Techniques, Deep Tissue and Sports Massage
LOCATION:
Address: 34 W George St, Glasgow G2 1DA
Phone: 141 378 9906
Website: www.themassagespecialist.com
REVIEWS:
"Trevor provides an excellent service. His knowledge of massage is superb and very informative. I've had several running-related issues which he's been able to help resolve. I have no hesitation in recommending Trevor." – David Bathgate
Deserved Massage Glasgow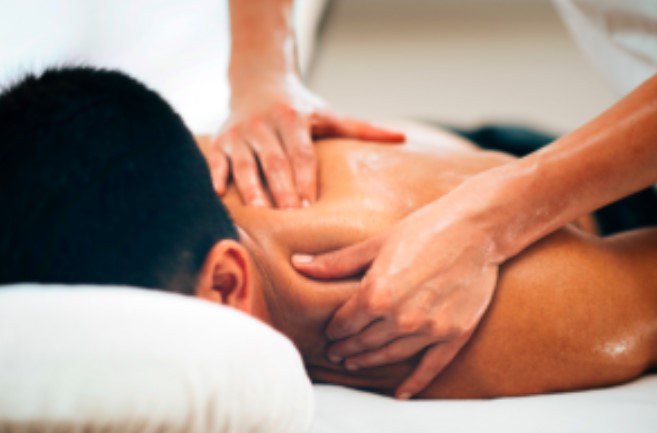 Deserved Massage Glasgow is one of the leading massage clinics in Glasgow. Housing a team of highly-qualified sports massage therapists that can provide you with utmost comfort and help you get rid of all body pains caused by injuries and other musculoskeletal conditions.  They provide an extensive line-up of services that includes deep tissue massage, lymphatic drainage massage, sports massage, hot stone, Indian head massage, Swedish, pregnancy massage and aromatherapy. An expert in the field, they ensure that each treatment that they have is tailored to your needs and will help enhance your performance and help rid your body of all the pain, tensions and discomfort that it is feeling.
They also provide a unique treatment model that ensures to provide maximum rehabilitation to your injured body and bring it back to its normal condition and function. With a team of expert therapists, you can be assured of precise and accurate treatment and body conditioning that will improve your health and body function and lower the risk if you getting any injury. Contact them now to schedule a much-needed appointment and let them help you achieve the best health and well-being.
Products/Services:
Sports Massage, Deep Tissue Massage, Swedish Massage, Hot Stone Massage, Pregnancy Massage, Aromatherapy Massage, Indian Head Massage, Lymphatic Drainage Massage
LOCATION:
Address: First Floor, The Hive, 1061 Argyle St, Finnieston, Glasgow G3 8LZ
Phone: 141 374 2506
Website: www.deservedmassage.com
REVIEWS:
"Very wonderful massage from Jordan. Comfortable atmosphere and a good chat whilst sorting my aching shoulders. Felt 100 times better when I left. Thank you." – Kat Cumberland