Below is a list of the top and leading Sports Massage in Leeds. To help you find the best Sports Massage located near you in Leeds, we put together our own list based on this rating points list.
Leeds' Best Sports Massage:
The top rated Sports Massage in Leeds are:
Sports Massage Leeds – offers appointment within the next 24 hours of your call
JH Sports Massage Leeds – offers home massage
Morgan Sports Therapy – offers 30 to 60 minutes session
Circle 8 Massage – provides the finest after-care possible
The Body Therapy Centre – Sports Massage Leeds – covers Rothwell, Swillington, Garforth, Kippax, Methley, Colton, Crossgates and Castleford
Sports Massage Leeds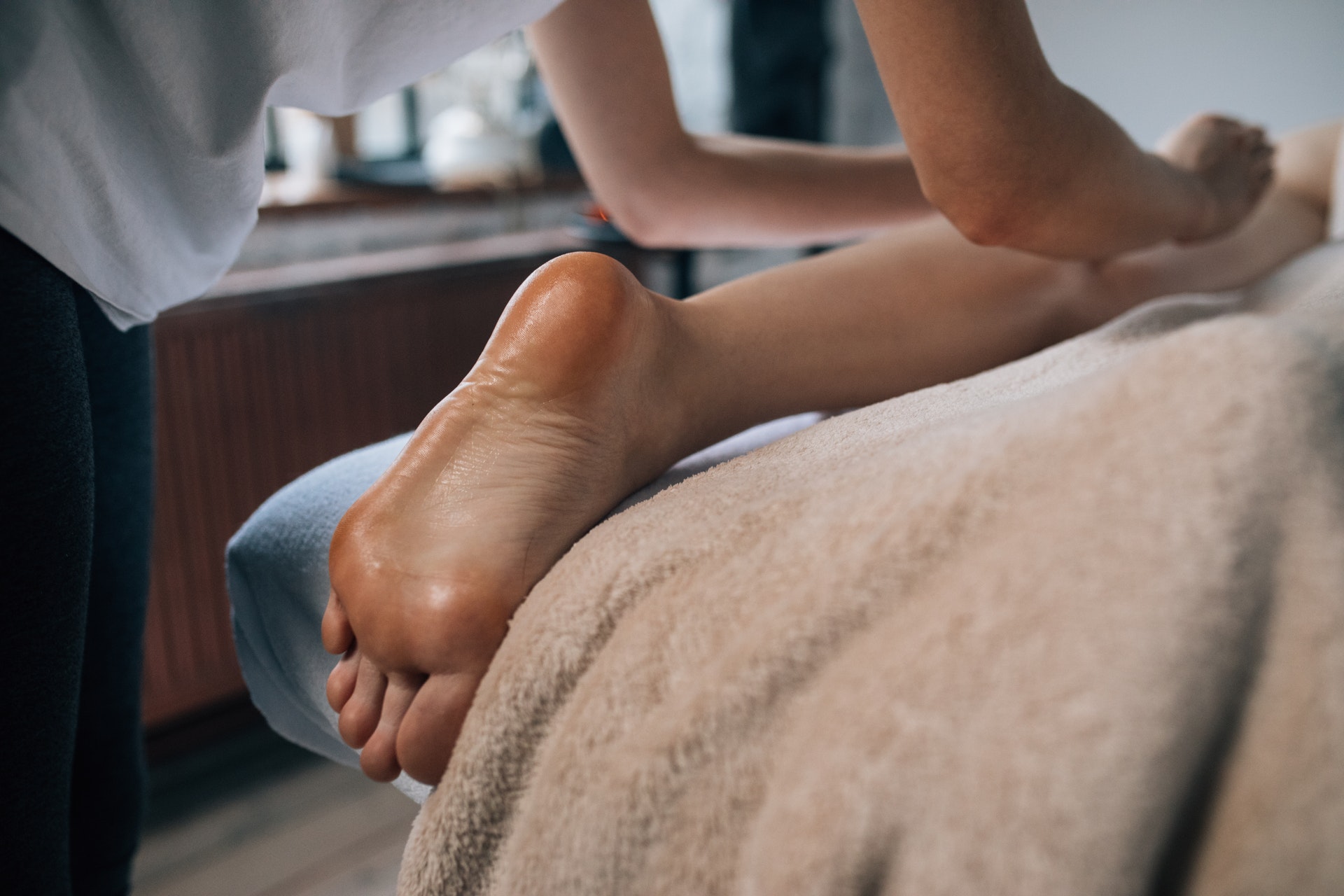 Sports Massage Leeds is a private practice that was founded in 2009 by Martin, a back pain specialists. Offering simple treatment solution, he helps alleviate all the pain and discomfort that you are feeling in your body and helps you avoid further risk and injury that may cause a much more serious conditions and problems. With his acquired knowledge coupled with the experiences that he has gained over his years of practice, he is able to offer sports injury treatments, injury prevention treatment and pre and post event sports massage that will condition well your body and maximise your performance on every game that you are playing.
Providing a personalised solution to the specific needs of all his clients, he ensure to provide comfort and remove all muscular problems that they have through regular massage sessions. Offering his services at a very cost-effective rate that would certainly fit your budget, he guarantee long lasting solution that will free your body from all pain and aches that it has been suffering from. His clinic is open from Mondays to Fridays from 8 AM to 8:30 PM and on Saturdays from 9 AM to 4 PM so hurry and schedule an appointment with him now and get the best help that will get you back to your normal activities minus strain and illness in no time.
Products/Services:
Back Pain Treatment, Sports Injury Clinic
LOCATION:
Address: 52-54 New Briggate, Leeds LS1 6NU
Phone: 113 320 3767
Website: www.sportsmassage-leeds.co.uk
REVIEWS:
"Amazing guy! Top bloke who knows his stuff and is getting me back on to the path of recovery! Didn't beat around the bush with any issues and wasn't creating them to charge you more money too! Will be back again!" – Adam Scott
JH Sports Massage Leeds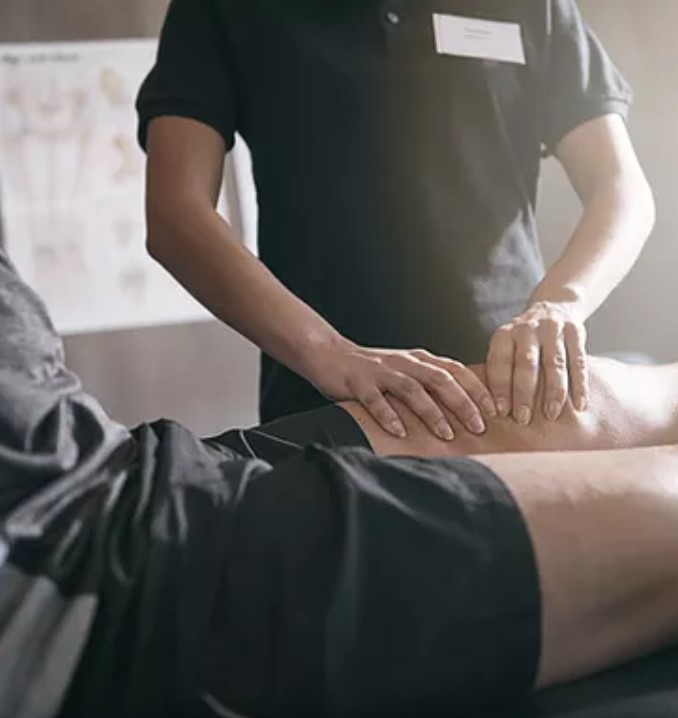 JH Sports Massage Leeds offers full massage and treatment solutions to both athletes and non-athletes individuals that are looking for wellness and self-care service that they can regularly take to ensure their optimum health and wellbeing. With their expertise, they provide a holistic approach in conditioning your body, improving your blood circulation and relaxing all muscles and tendons that you have to maximise your full performance and efficiency in any sports, games or taxing physical activities that you regularly do. Very thorough with their services, they start each session with a comprehensive consultation that will fully analyse your body condition and the root cause of the problem that you have.
They will then apply the best treatment either on the specific area of your body that needs attention or to the whole of your body that requires optimum care. Using the combination of kneading, trigger point releases and stretches, they soothe all tightness and strain that you have and provide comfort to the injury that you have sustained to guarantee fast healing. Providing a convenient service, they offer both private massage in their clinic and home service depending on your needs so hurry and contact them to book a session and get lasting relief from all body pain and aches that you are suffering from.
Products/Services:
Sports Massage, Deep Tissue Massage, Shockwave Therapy, Dry Cupping Therapy, Gua Sha (Scraping) Therapy, Sports Taping – Rock Tape
LOCATION:
Address: Fountain House, 4 S Parade, Leeds LS1 5QX
Phone: 113 367 1230
Website: www.jhsportsmassageleeds.co.uk
REVIEWS:
"Really easy to find the studio in the city centre. My back has never felt so good, even days after the massage! Had a lovely chat with Jason and I really can't thank you enough, I will definitely be returning!" – Philip Sutcliffe
Morgan Sports Therapy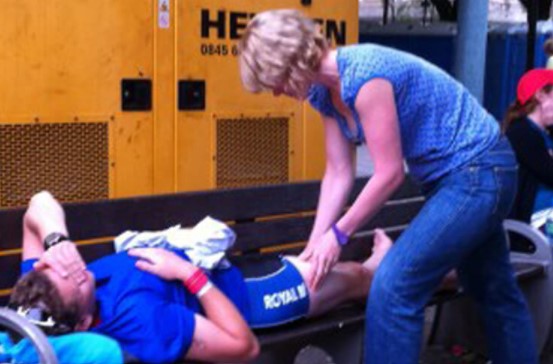 Morgan Sports Therapy is a well-established sports therapy clinic that is managed by Harriet Thompson née Morgan. Providing her professional services for more than a decade now, she is reputed for the quality care and premium services that she provides to all her clients. Highly efficient and very reliable, she offers a personalised treatment program that will specifically fit their needs and the conditions that they have. With her deep understanding of different sports injuries, she can provide the best massage that will rehabilitate the injured part of their body and tone it in order for them to go back to their normal activities and level up on their performance without any problems.
By assessing the problem of her patient and doing the necessary intervention and manipulation of their soft tissues, she promotes relaxation, flexibility and stimulates further the blood circulation in their body that will boost their performance. Not limiting her assistance to athletes and sports enthusiasts, she also offers her services to other individuals that are suffering from excruciating pain brought by bad posture or hard physical labour. Get in touch with her to check her available and do not hesitate to tap her service and get the relief that you have been seeking for your body to enjoy the different sports and activities that you love doing.
Products/Services:
Sports & Remedial Massage, Pregnancy / Post-Natal Massage, Facial Massage and Skincare, Reflexology
LOCATION:
Address: Highbury Mount, Meanwood, Leeds LS6 4HB
Phone: 780 135 6361
Website: www.morgansportstherapy.co.uk
REVIEWS:
"After seeing Harriet, I always leave feeling amazing – she is the best massage therapist I have been treated by. She knows so much and always gets to the root of the problem or injury. I highly recommend!" – Victoria McNeill
Circle 8 Massage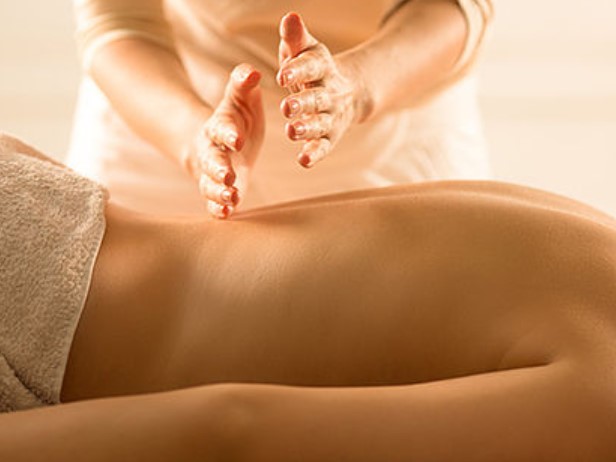 Circle 8 Massage is a massage therapy and wellness centre that was established in 2014 and is specialising in providing the finest sports massage and deep tissue massage treatment. Understanding how pain and discomfort can limit your body's movement and performance, they work on providing the best treatment that will fit your needs and specific conditions. By soothing your muscles and applying the necessary pressure on the part of your body that needs immediate attention, they will help release all tensions from your body and relax your muscles in order for them to go back to their best form and shape that can support you on any sports and activities that you will be doing.
With accredited massage therapists that are well experienced in the field, they offer holistic care that is safe and secure and will ensure your utmost comfort. They will remove all potential risks and induce fast healing that will let you go back to your sports and guarantee your maximised performance. Supporting major health insurance providers and providing their services at a very economical rate, schedule a regular massage session with their specialist and let them condition your body to unleash its full potentials on any games and demanding activities that you always encounter or do.
Products/Services:
Muscle and Joint Pain, Stiff Neck, Back Pain, Stress, Postural Tension, Arthritis, Sciatica, Sports Injury
LOCATION:
Address: 6, Normans Bar, 36 Call Ln, Leeds LS1 6DT
Phone: 796 972 1776
Website: www.circle8massage.co.uk
REVIEWS:
"Decided to book Circle 8 Massage due to the raving reviews and I was not disappointed. Found the place easily thanks to Dom waiting outside, we walked up to his office and we did a quick summary of my history. Focused the sports massage on my back and I was thoroughly satisfied. Definitely recommended!" – Diyana Deen
The Body Therapy Centre – Sports Massage Leeds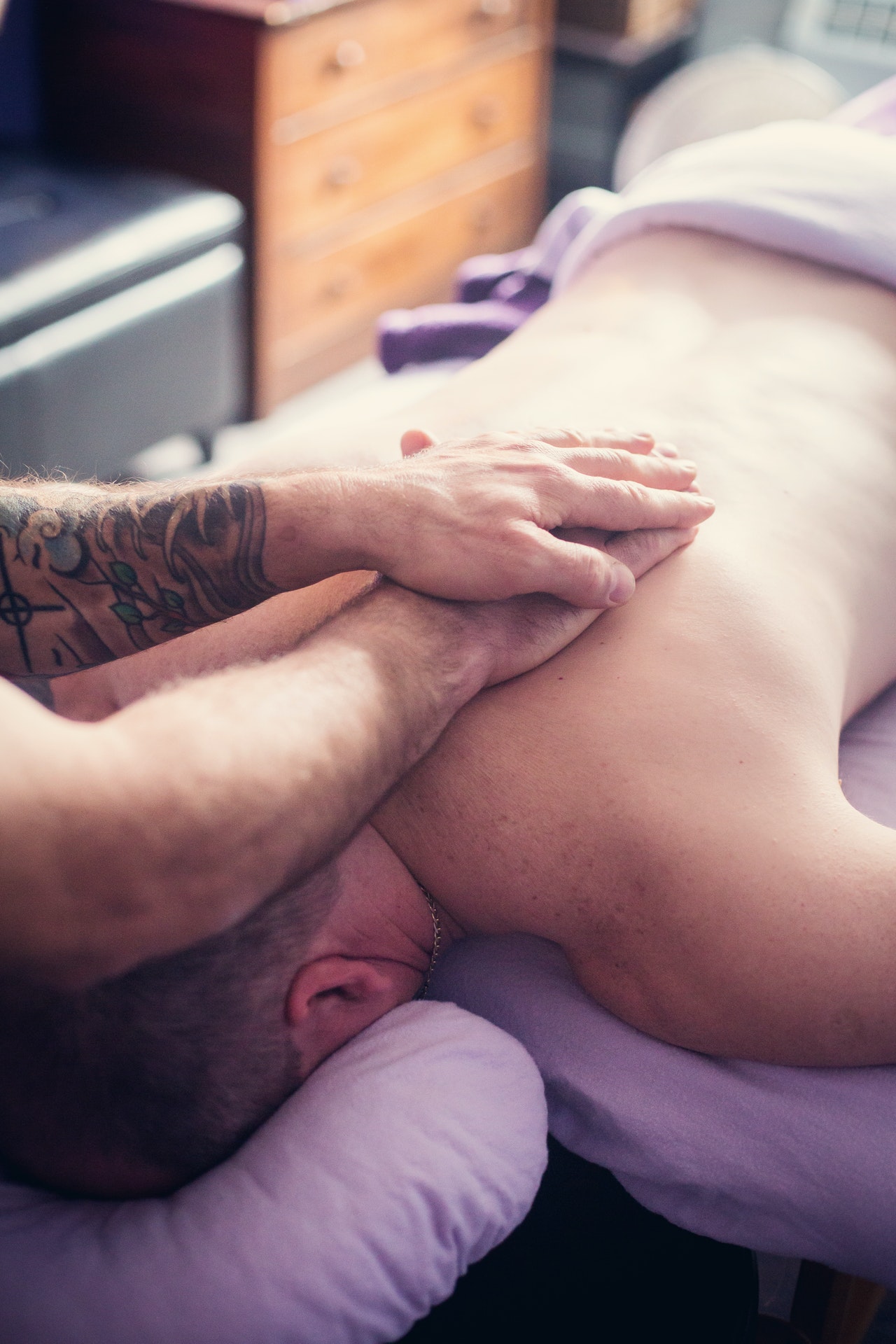 The Body Therapy Centre – Sports Massage Leeds has been serving the community of East Leeds with sports and deep tissue massage that they deliver with utmost efficiency and care. Owned by Mark Smith, they guarantee complete service that will help rid your body of all the pains, injuries and aches that it is suffering from. By offering sports and deep tissue massage, dry needling and medical acupuncture, they help condition your body, tone your muscles, develop its flexibility and offer complete healing for any injury or prevent it from suffering serious damage or injuries that will fully limit your movement and performance. Depending on your needs, they offer 30-minute and 1-hour sports massage sessions.
Providing their services at a very economical rate, their 30-minute sports massage is at £25 while the 1-hour one is for £35. They also do a 1-hour session of a combination of both massage and dry needling for £45 so hurry and check all the packages that they have and start your journey to health, wellness and a body free from any pain and discomfort. Book an appointment now and experience for yourself the quality service that they always provide for the complete pleasure of all their clients.
Products/Services:
30 Min Sports/Deep Tissue Massage, 1 hr Sports/Deep Tissue Massage, 5 x 1 Hour Block Booking, 10 x 1 Hour Block Booking
LOCATION:
Address: 87 Aberford Rd, Oulton, Leeds LS26 8SL
Phone: 792 044 3757
Website: www.bodytherapycentre.co.uk
REVIEWS:
"If your injured or just in need of some therapy this is the place to go. Mark is fantastic, very knowledgeable and offers advice too." – Matt Worsman