Below is a list of the top and leading Sushi in London. To help you find the best Sushi located near you in London, we put together our own list based on this rating points list.
London's Best Sushi:
The top rated Sushi in London are:
Sticks'n'Sushi Covent Garden – has a total of twenty-one restaurants, spread out across Copenhagen, London, and Berlin
Rock Star Sushi Bar – available for mandatory online bookings only
Zuma London – offers a sophisticated twist on the traditional Japanese izakaya style of informal dining
Sushi Bar Atariya Ealing Common – the sister company T&S Enterprises that supplies in London's high standard restaurants including Michelin Star restaurants and seafood retail outlets
Sushinoen – an unpretentious Japanese eatery offers authentic Japanese home-cooking style dishes and freshly made sushi
Sticks'n'Sushi Covent Garden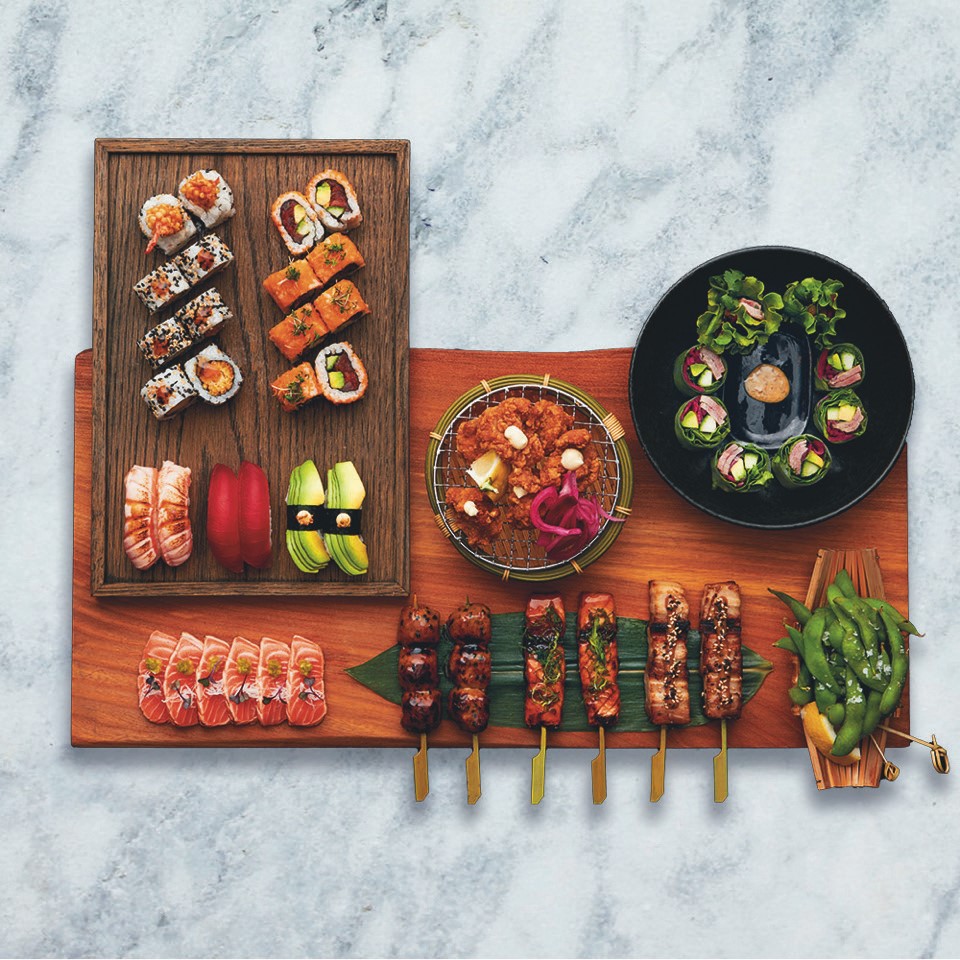 Sticks'n'Sushi Covent Garden is a Japanese inspired restaurant that was established by Jens and Kim Rahbek and Thor Andersen in 1994. Specialising in sushi and yakitori sticks, they offer a one of a kind experience that is a fusion of both their Japanese and Danish background. They offer a wide array of sushi, sashimi, nigiri and maki to choose from, each using the freshest and finest ingredient to bring out its rich, savoury and authentic taste.
A restaurant that is perfect for the whole family, they offer both dine-in and takeaway meal experience. Catering to the all types of people even those under special diet and those that have food allergens, just advise their waiters of your food requirements and they would certainly deliver it for your benefit and enjoyment. They are also open for catering so do not hesitate on tapping their services to get the most delicious food offering either for ordinary dine-in or for your events and special celebrations.
Products/Services:
Takeaway, Book A Table, Events, Catering
LOCATION:
Address: 11 Henrietta St, Covent Garden, London WC2E 8PY
Phone: 203 141 8810
Website: www.sticksnsushi.com
REVIEWS:
"I have been here before and the staff are great, very friendly. Taken to the back bar and wanting to use the bathroom a staff member offered immediately to keep my tablet behind the bar for me. I love the food and the service is quick, friendly with suggestions." – Graham Foote
Rock Star Sushi Bar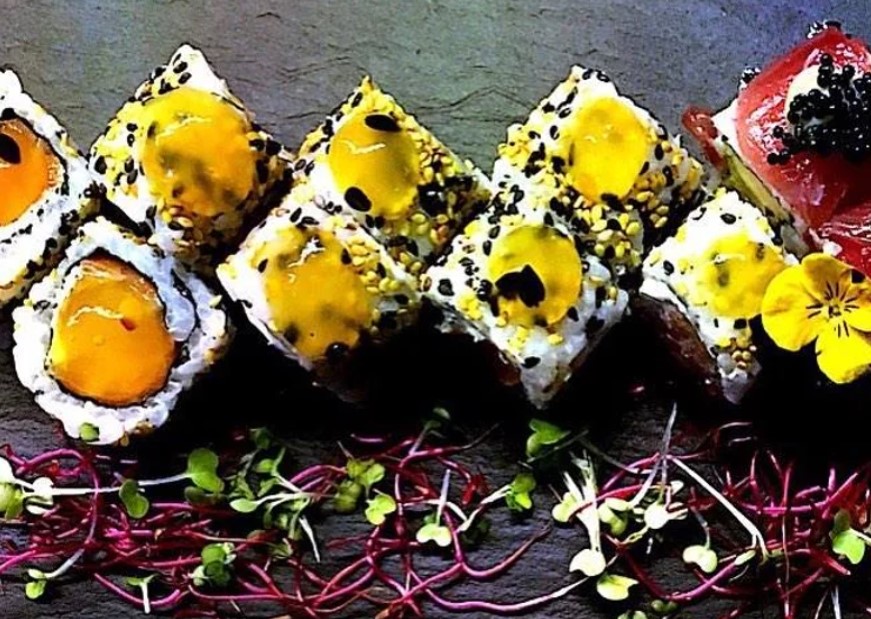 Rock Star Sushi Bar is a certified sushi bar that offers authentic sushi Moriawase experience. Boasting of the best chef in the industry who are very hands on with their menu from the preparation down to serving of each meal that are done exquisitely and following a strict and careful process that will not only capture the freshness of the ingredients but would also enhance their taste. Their menu consists of a combination of sashimi, maki and sushi rolls.
Their nigiri, sashimi and maki menu may depend on the season so always check on their updated line-up and menu. They offer either 8 or 12 pieces of nigiri for £29 and £53 respectively, 12 pieces or 18 pieces of sashimi for £35 and £59 and 5 rolls of uramaki for £60. They also sell nigiri per piece with price ranging between £2 to £9 depending on the ingredients. Aside from dine in, they can also accommodate both delivery and takeaway so that you can get to enjoy their sumptuous creations anywhere you fancy. Drop by their restaurant now or contact them on their phone for your orders and get the best sushi bar experience that is traditionally Japanese both in taste and style.
Products/Services:
Menu, Delivery & T/A
LOCATION:
Address: Unit 5, The Long Shop, Watermill Way, London SW19 2RD
Phone: 747 310 0008
Website: www.rockstarsushibar.com
REVIEWS:
"I had a great time in this spot. We enjoyed the extraordinary environment and the menu. The staff are super amiable. I'm glad we eventually managed to visit this restaurant." – Jakob Ochoa
Zuma London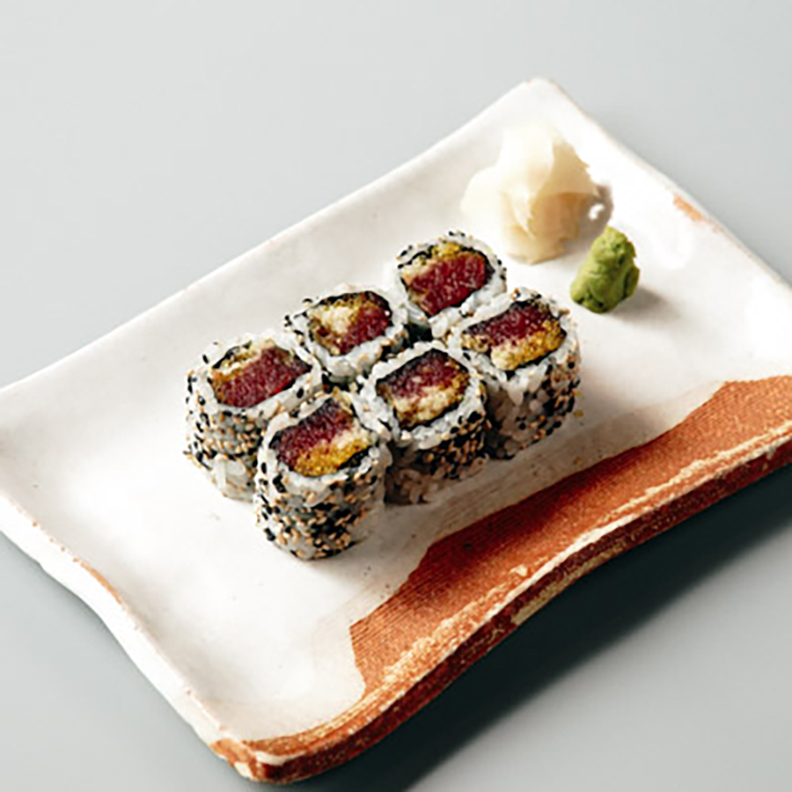 Zuma London offers a wonderful twist to the traditional izakaya dining style. Putting sophistication and elegance on the typical informal dining set-up of Japan, they offer comfort and warmth in a very stylish manner. Providing rich and authentic Japanese meal of good food and the best sushi, you would certainly love the different nigiri, sashimi and maki rolls that they have. Consisted of tuna, salmon and yellow tail, their sushi selection is priced at £23.40 for 6 pieces while their 2 pieces of fatty tuna nagiri is at £13.20.
Their 6 pieces sashimi on the other hand is at £26 while their 2 pieces semi fatty tuna sashimi is at £13.20. Depending on your choice of maki rolls each plate varies between £5.80 to £12.50. Come and take a look at their menu online, give in to your cravings and order one now. Their home delivery is available daily from 12 Noon to 9 PM or you can contact them to reserve a seat for you and your loved ones and enjoy their delicious meals right at their restaurant.
Products/Services:
Reservations, Zuma Take-Out, View Menu, Private Dining
LOCATION:
Address: 5 Raphael St, Knightsbridge, London SW7 1DL
Phone: 207 584 1010
Website: www.zumarestaurant.com
REVIEWS:
"This was the most outstandingly delicious, creative, fresh food we have ever had the privilege to enjoy. The whole experience is inspiring too as watching the chefs while they prepare. The menu is comprehensive and alluring." – Barbara Garcia
Sushi Bar Atariya Ealing Common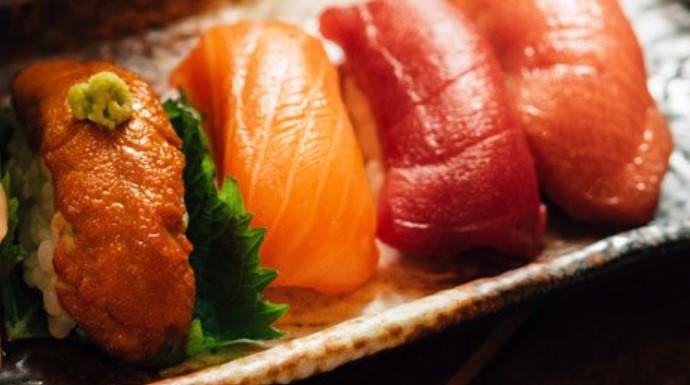 Sushi Bar Atariya Ealing Common offers the highest standard of sushi created by their superb and highly experienced chef. Using the finest seafood and fish, you would certainly enjoy each serving of sashimi and sushi that you would order from this place. You can ring their restaurant for your orders or contact them to book a reservation to their place.
With a fun and warm environment, each dining experience here coupled with unique but flavorful dishes is really a noteworthy encounter. Dedicated in providing top most quality of food served fresh to its guest, they want nothing but happiness from customers that will dine in their restaurant or order their food for takeaway. Offering a vast selection of authentic Japanese food, you will not find it hard to obtain the perfect food even for your picky palate here.
Products/Services:
Shops, Restaurant
LOCATION:
Address: Station Parade, Uxbridge Rd, Ealing Common, London W5 3LD
Phone: 208 896 3175
Website: www.atariya.co.uk
REVIEWS:
"This spot is my favourite. I eat in plenty of restaurants but to this one, I keep coming back again and again. The team is very amicable and the food they offer is so fresh and tasty. I never decline to have a nice dinner in this restaurant. I recommend this place with pleasure." – Melvin York
Sushinoen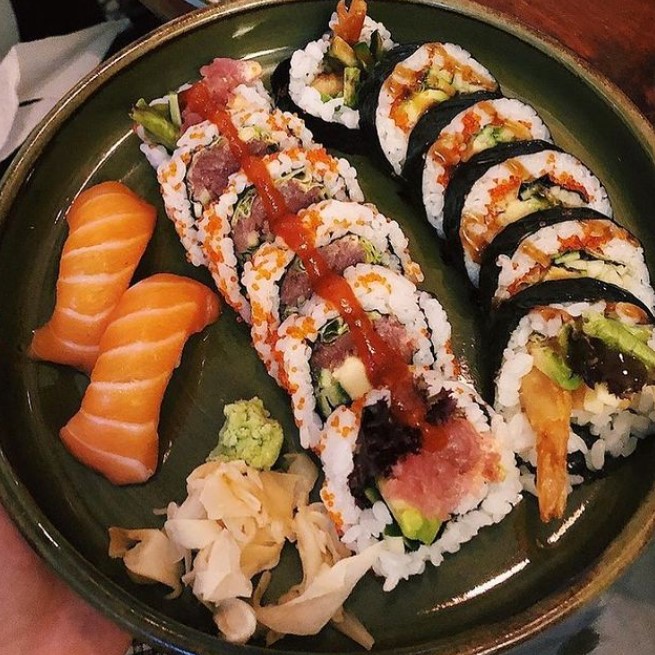 Sushinoen is a premier Japanese restaurant known for its brilliant and tasty menu selection. Specialising in freshly made sushi that uses the finest quality of ingredients, you would really tastes the difference and authenticity that only this restaurant can deliver. They offer a wide variety of nigiri, sashimi, maki and temaki that would whet your appetite and will keep you coming back for more.
They serve 2 pieces of nigiri per plate with price ranging between £3.95 to £11.95 depending on the ingredients while they offer 3 pieces of sashimi per plate and the price is between £4.95 to £13.95 per plate. They also offer sushi platters and mixed platters with a large assortment of sashimi and nigiri to choose from. Their maki plate on the other hand is priced between £3.95 to £13.95 per order so hurry and check their menu and assuage your hunger for some tasty traditional sushi plate.
Products/Services:
Menu, Food To Go, Reservations
LOCATION:
Address: 2 White Church Ln, Shadwell, London E1 7QR
Phone: 203 645 6734
Website: www.sushinoen.com
REVIEWS:
"Very tasty food. Good customer service. Price very reasonable. We will go back again. Highly recommended." – Lorna Huq