Below is a list of the top and leading Veterinarians in Glasgow. To help you find the best Veterinarians located near you in Glasgow, we put together our own list based on this rating points list.
Glasgow's Best Veterinarians:
The top rated Veterinarians in Glasgow are:
East End Vets – their clinical director is one of the longest-serving vets in the East End of Glasgow
The Veterinary Centre – offers a Pet Health Club membership that covers the expected, routine treatments your pet needs throughout the year including vaccines and parasite prevention
Hyndland Street Veterinary Surgery – inspected and approved by the Royal College of Veterinary Surgeons and awarded RCVS Accredited Practice status
Taylor Veterinary Practice – all their Veterinary Surgeons, Veterinary Nurses, and Receptionists undergo continuing education in order to keep up with the latest developments in veterinary medicine
Bishopbriggs Veterinary Centre – has an in-house laboratory
East End Vets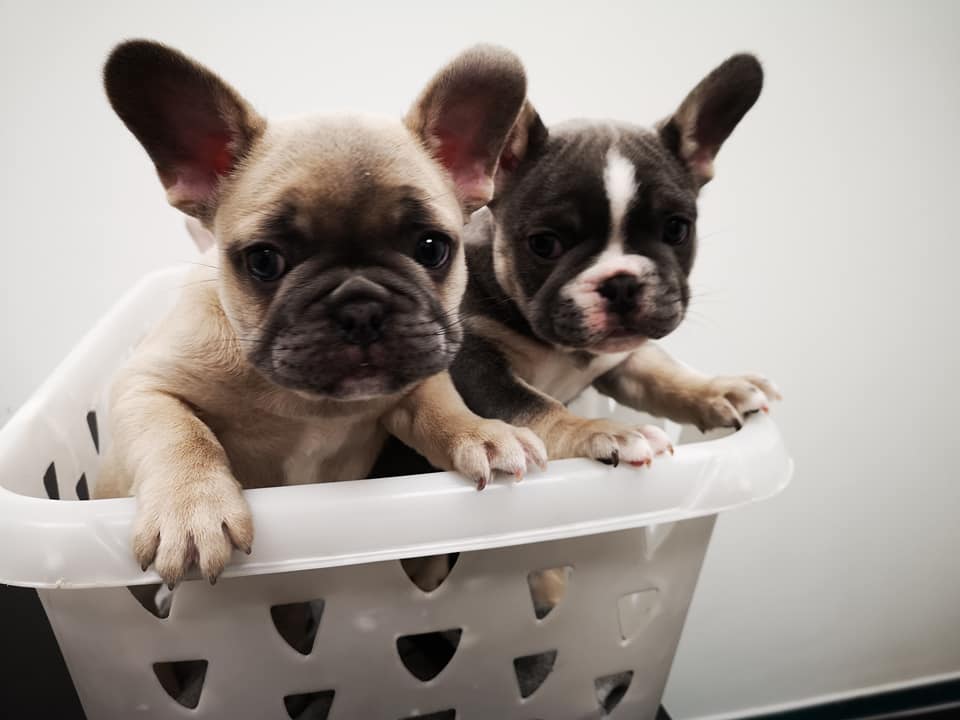 East End Vets is a local veterinary clinic that is dedicated to providing the best treatment and care for all animals that are suffering from illnesses, diseases and injuries. Using state of the art equipment, they supply full and comprehensive care for dogs, cats and rabbits. Recognizing the needs of all your pets, they endeavour to provide quality service including vaccines, spay and neuter and many others.
Providing bespoke service depending on your requirements, they guarantee to deliver excellent health services through their team of registered veterinary nurses and professional staff. Reliable and efficient, you can ensure that your beloved pets are in safe hands and they would ensure utmost health and wellbeing for them. They are open to serve from 8:45 AM to 6:30 PM on Mondays, Tuesdays, Fridays, from 8:45 AM to 6 PM on Wednesdays, from 8:45 AM to 7 PM on Thursdays and from 8:45 AM to 12 Noon on Saturdays so hurry and plan your visit now.
Products/Services:
Dogs, Cats, Rabbits
LOCATION:
Address: 1185 Duke St, Parkhead, Glasgow G31 5NW
Phone: 141 483 5555
Website: www.eastendvets.com
REVIEWS:
"When my cat suffered from an infected eye ulcer, she needed her eye removed. The vet surgeon & staff team were so gentle with her and took amazing care of her. I was really pleased with the level of support that I was offered, as it was a traumatic situation and I could have easily have been overwhelmed. The follow-up care has been really good and I couldn't have asked for more. My wee fur baby is doing great and we believe it is because of the amazing care of the East End Vets team! Thank you." – Claire Bruce
The Veterinary Centre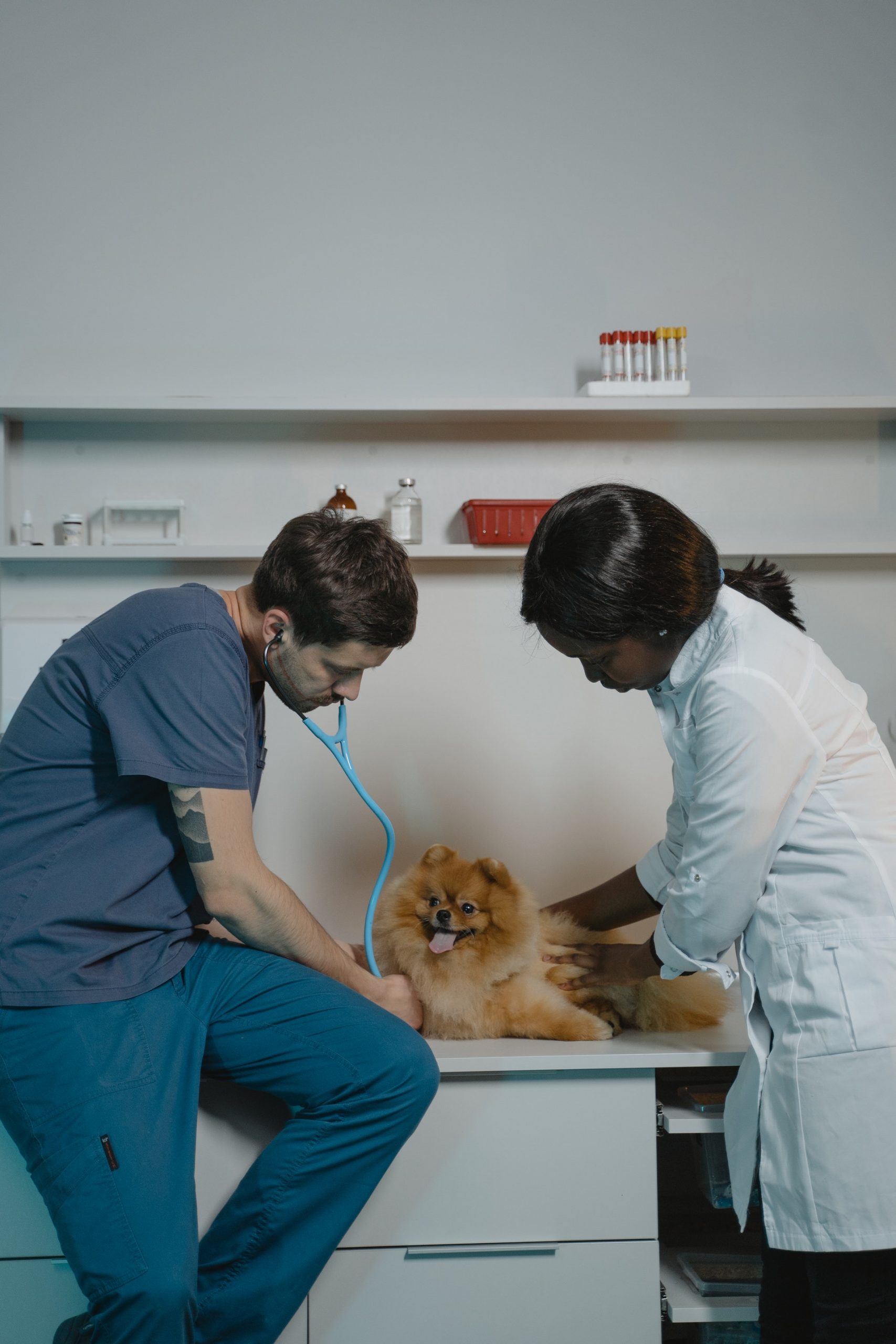 The Veterinary Centre is a premier veterinary clinic that houses the best veterinary surgeons, vet nurses and animal care assistants that provide a full spectrum of medical care and assistance to all pets. They offer emergency care, vaccinations, neutering, surgery, acupuncture, medicine prescription, pet passports and heart and blood pressure monitoring to name a few. Offering premium care using the latest medical technologies, they are also well-equipped with laboratory, x-ray, ultrasound and other laboratory diagnostics and diagnostic imaging needs that would certainly meet all the required tests needed to properly diagnose and treat your beloved pets of their ailments and health conditions.
They also offer a pet health club for cats, dogs and rabbits that extends preventative treatment and vaccination that will keep them well and in the best of health all year round. Providing their professional services at a very economical rate that you can afford, you never have to worry about the health of your pets ever again with their reliable help and assistance. Open from 8:30 AM to 7 PM from Mondays to Fridays and from 8:30 AM to 5 PM on Saturdays, get their assistance now and let them ensure that your beloved animals receive the best care for their optimum health and wellbeing.
Products/Services:
Veterinary Care, Nurse Clinics, Acupuncture, Senior Clinics, Cat-Friendly Clinics, Dog Days, Students
LOCATION:
Address: 431 Crow Rd, Glasgow G11 7DZ
Phone: 141 339 1228
Website: www.vetcentre.co.uk
REVIEWS:
"Staff was really welcoming and professional. The nurse was able to handle a lot of people coming in and although they were a bit overwhelmed with work, she kept her cool. The vet surgeon was really good at explaining what's next for our dog and took the time to answer any questions we had. The second time we went everything was on time and the same great standard of service. Totally recommend!" – Kalin Stoev
Hyndland Street Veterinary Surgery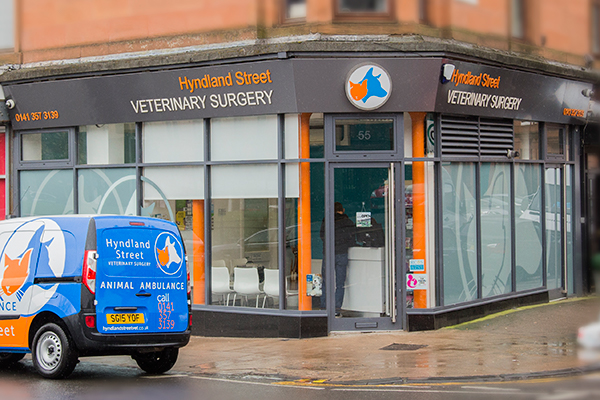 Hyndland Street Veterinary Surgery is well established veterinary practice in the area that is highly reputed for the excellent care and professional services that they deliver for all pets and pet owners in Glasgow. A trusted and well-respected veterinary hospital, they provide comprehensive health care and medical services for all pets and animals that are in need of specialised treatment and attention. Fully equipped with state of the art equipment and facilities, they have surgical and x-ray, dental, in-house laboratory, microchipping and vaccinations.
They are also available for pet passport and travel scheme and pet insurance and can also do home visits if the need arises. They can also accommodate specialised care and consultation and is also available for referrals. A go-to full-service hospital that can take care of your pets and even offer a free puppy and kitten health check, this certainly is the best hospital for all your veterinary needs.
Products/Services:
Surgical & X-Ray Facilities, Dental Facilities, In-House Laboratory, Micro-Chipping, Vaccinations
LOCATION:
Address: 55 Hyndland St, Partick, Glasgow G11 5QF
Phone: 141 357 3139
Website: www.hyndlandstreetvet.co.uk
REVIEWS:
"Fantastic service always guaranteed. Friendly, attentive staff and very reasonable prices. I cannot fault it in any way." – Shirley Glen
Taylor Veterinary Practice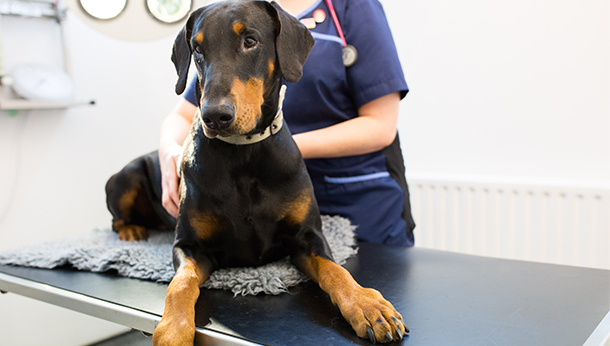 Taylor Veterinary Practice is a premier veterinary practice that specialises in taking care and providing health assistance to all animals that are in need of careful diagnosis and treatment for the different health conditions, injuries and illnesses that they are suffering from. With dedicated and expert medical staff that provides exceptional medical services to your pets, you can certainly feel at ease knowing that they are in capable hands and will be given the proper attention and care that they deserve. Constantly improving to give specialised care to all their animal patients, they prided themselves in being updated with the newest drugs, medical equipment and treatment process available.
They offer health checks, pet nutrition, prescription, insurance and pet advice that will help you better take care of your pets. For your full convenience, they can also accommodate out of hours appointment, video consultation and house visits. Contact them now and receive full and loving care from the expert veterinarians in the industry and be at peace in knowing that your pets are receiving the best care and will nurse them back to health for a fast recovery.
Products/Services:
Insurance, Pet Nutrition, Order Prescription, Register Your Pet, Repeat Prescription, Health Checks, Insurance Department, Out of Hours, House Visits, Pet Dialog App, Time To Say Goodbye, Video Consults
LOCATION:
Address: E Kilbride Rd, Rutherglen, Glasgow G73 5QU
Phone: 141 634 3183
Website: www.taylorvet.co.uk
REVIEWS:
"Really happy, with the information and care from all the vets at Taylor practice, always willing to listen. Well organised reception staff too, to help keep you right." – Christine Sharp
Bishopbriggs Veterinary Centre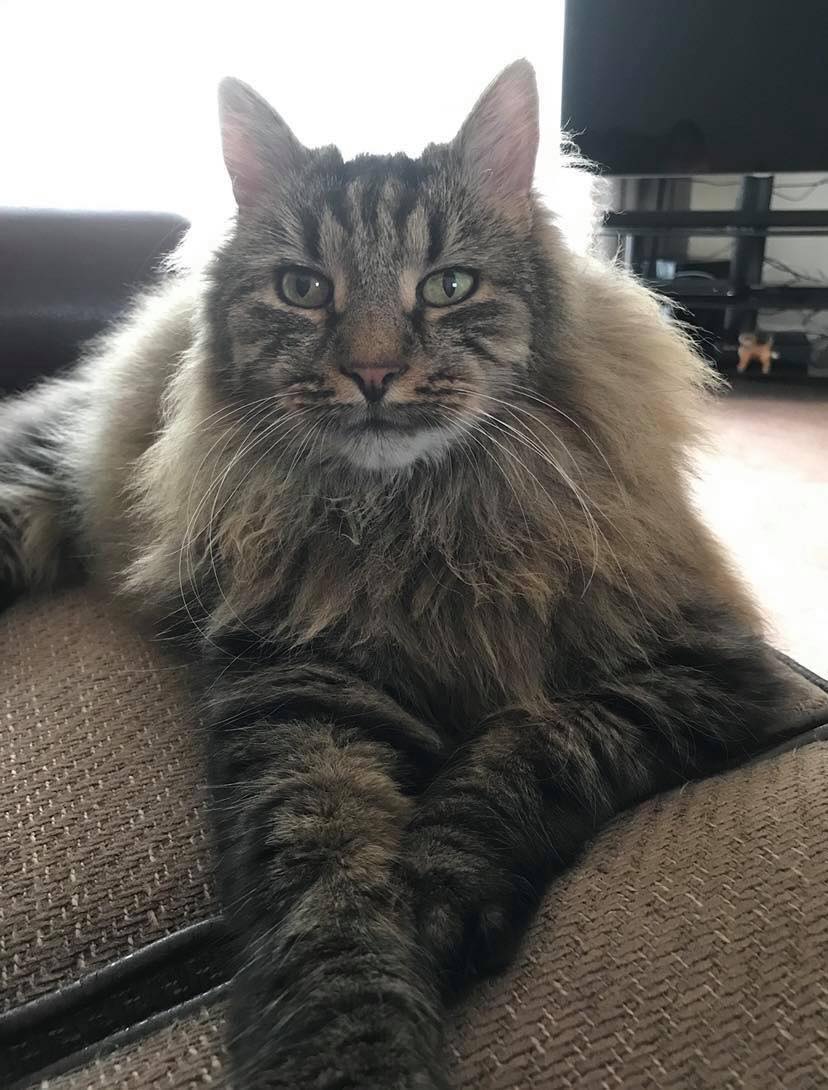 Bishopbriggs Veterinary Centre provides a wide range of veterinary services including consultation, neutering and vaccination. They also offer emergency assistance through their medical partners that are available to deliver 24-hour treatment and care service. Offering their services at a very cost-effective rate, you can ensure that your beloved pets are in the best health without breaking your bank for the diagnosis and treatment that they need.
With an excellent team of expert veterinarians and nurses, you can ensure that your pets are well taken care of. They also offer pet nutrition service and insurance and can also accommodate video consultation as needed. Contact them now for any enquiries that you have and experience now the quality services that they deliver in full efficacy and get the best care for your dogs and cats from the experts that truly care about the welfare of your pets.
Products/Services:
Pet Nutrition, Video Consult, Insurance, Emergency
LOCATION:
Address: 2 Duncryne Pl, Bishopbriggs, Glasgow G64 2DP
Phone: 141 772 1019
Website: www.bishopbriggsvetcentre.com
REVIEWS:
"Really professional and very kind. Confident to leave my dog with them, super vet." – Ann Anderson