Below is a list of the top and leading Yoga Studios in Glasgow. To help you find the best Yoga Studios located near you in Glasgow, we put together our own list based on this rating points list.
Glasgow's Best Yoga Studios:
The top rated Yoga Studios in Glasgow are:
The Kali Collective Yoga Studio – located in the Pentagon Building on Washington Street
Balance – has two studios available for hire
Finnieston Yoga Shala – a community-centric studio offering Ashtanga, Yin and Vinyasa yoga classes for all levels
Yoga Meditation Healing Glasgow – was established in April 2008 by Pol in a beautiful Georgian Townhouse, on Lansdowne Crescent
Hot Yoga Glasgow – offers a clean, safe, friendly, professional environment with inspirational teaching and empowered leadership
The Kali Collective Yoga Studio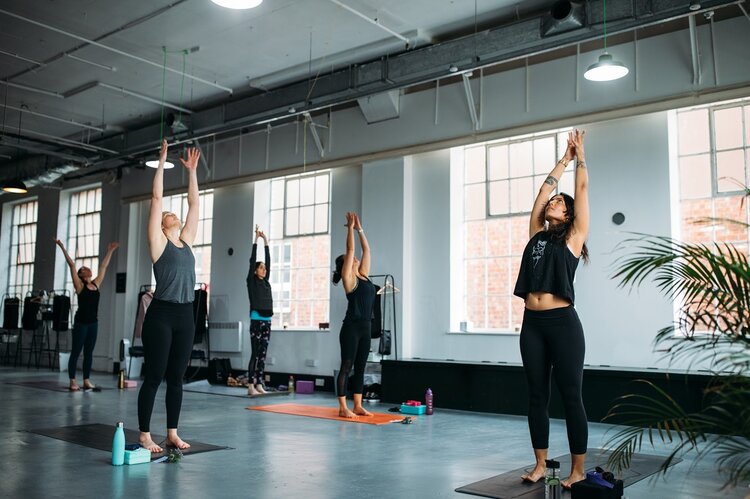 The Kali Collective Yoga Studio is a yoga studio located at Glasgow City Centre. Established in 2015, they created this safe place for the community of individuals who are sharing the scared tradition and passion for yoga particularly the ones relating to the Hindu Goddess Kali. A transformative environment where they nourish and support all yoga students and help them in their journey towards positive transformation and empowerment, you would certainly feel the positive changes with your life after trying the classes that they offer. They teach different yoga traditions from Vinsaya, yin and yang yoga, yin yoga, yoga Nidra and restorative yoga.
Open to all practitioners from varied age group, gender and abilities, they offer a holistic approach in bringing back the balance in your life both in mind, body and soul. They believe that in order to achieve your goals and ultimate healing in life, you have to create balance and calm in your life that will rid all problems, stress and anxiety in your life, promote wellness and will boost and strengthen your physical, mental and emotional state. Check now their studio and the different classes that they offer and feel at ease and relaxed in the company of great instructors teaching wonderful yoga at a very relaxed and comfortable studio.
Products/Services:
Online Yoga, Timetable and Bookings, Workshops
LOCATION:
Address: Unit 203, 54 Washington St, Glasgow G3 8AZ
Phone: 756 683 5600
Website: www.kalicollective.com
REVIEWS:
"Kali is a fantastic studio, great teachers and so welcoming! Thanks, Steph for building a great community!" – Eleanor Klejnow
Balance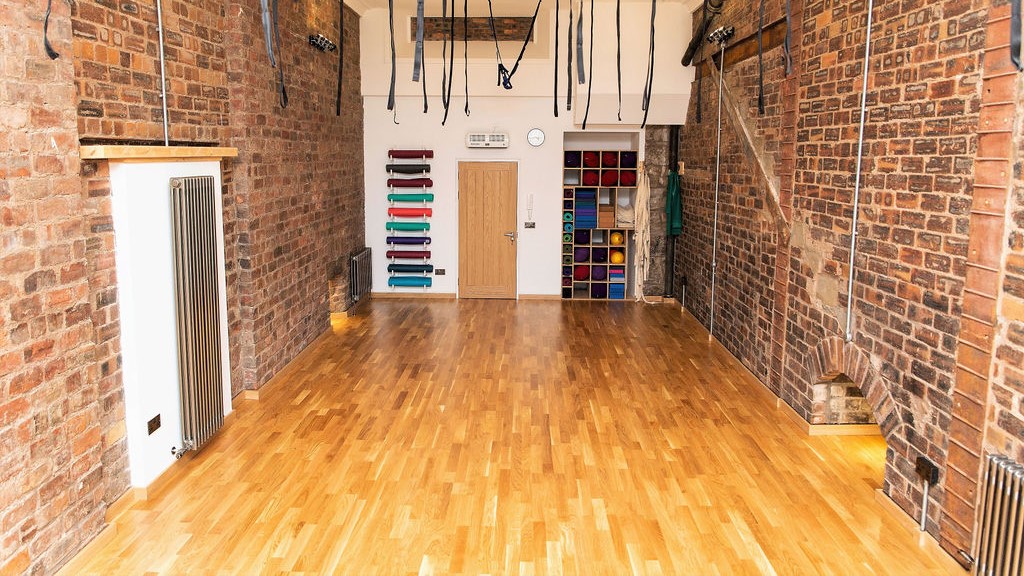 Balance houses two convenient and comfortable studio spaces for all yoga enthusiasts that want to enrol in the different yoga classes that they offer. A complete studio equipped with oak sports flooring, adjustable heating and lighting, kitchen facilities, toilets and changing area, this is certainly the best place to hold comfortable yoga classes that will fit your needs and the relaxing mood that you want to achieve. Their studio can accommodate 18 up 20 yoga mats in maximum and delivers a comfortable vibe to everyone that is seeking for a great place to stretch, relax, meditate, improve your circulation and strengthen your body.
They offer comprehensive classes from beginners yoga to improvers and experienced. Apart from the classes and workshops that they deliver, they also extend chiropractic service and different complementary services like massage, physiotherapy and homoeopathy that will remove all anxiety, pain and discomfort from your body. A great place for healing and relaxation, check now their studio and the different yoga program that they have and start working on your mind and body to achieve optimum wellness and wellbeing.
Products/Services:
Yoga, Chiropractic, Complementary Therapies, Shop
LOCATION:
Address: 118, 122 Napiershall St, North, Glasgow G20 6HT
Phone: 141 332 8800
Website: www.balance.co.uk
REVIEWS:
"I am currently attending the 5-week beginner's yoga course at balance, and it is the BEST yoga class I have been to. This is the first yoga class where I have actually felt the calming and relaxing benefits of yoga. I am also double-jointed, and the teacher, Gerry, is mindful to take this into account and modify my body so that I can do the poses safely. Can't wait for the next one!" – Imogen Bishop
Finnieston Yoga Shala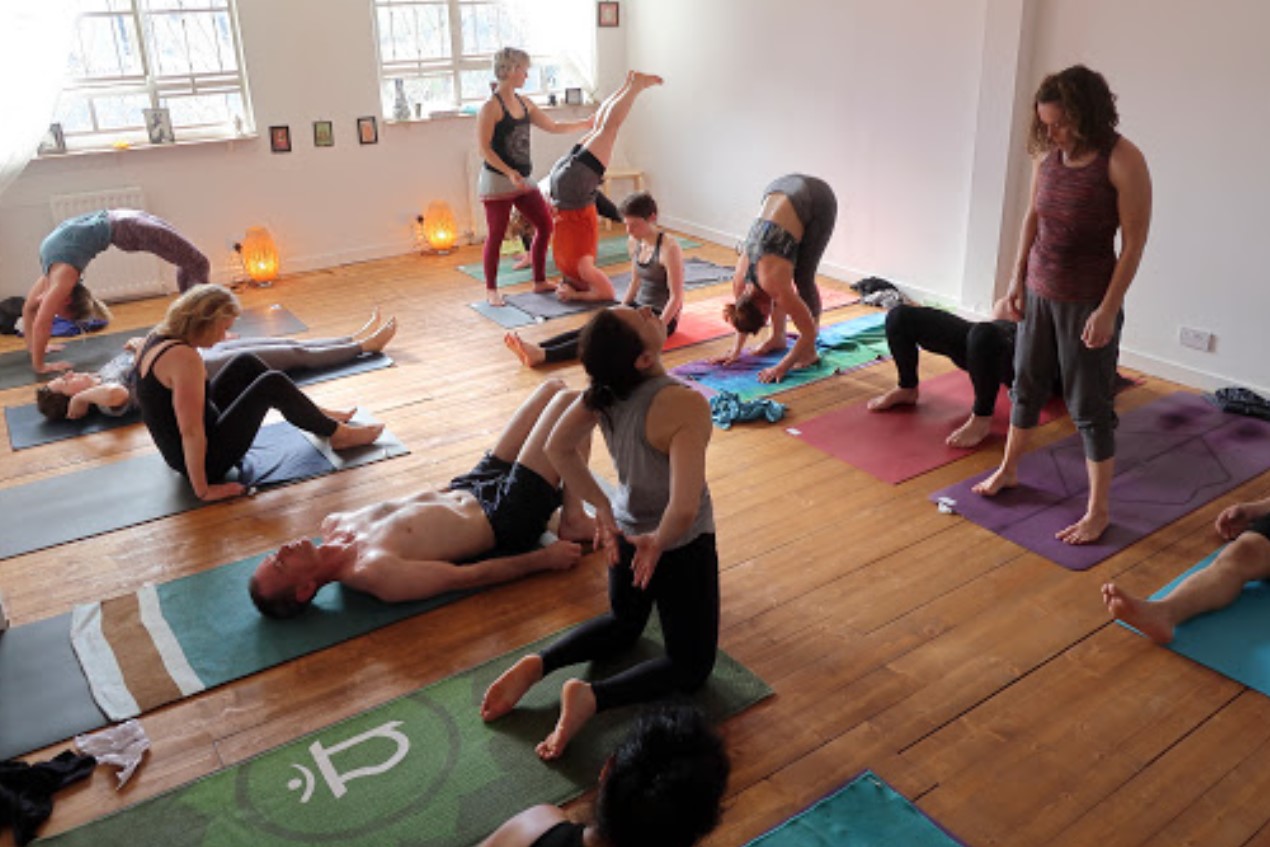 Finnieston Yoga Shala is the yoga studio established by Cathy Moran and Gem Maryan. Both experienced yoga instructors that teach different yoga disciplines like Ashtanga Yoga and Yin and Vinyasa Yoga, they aim to offer a safe and secure place where you can comfortably learn and practice the different yoga traditions. They offer both private tuition and group classes and ensure that you are well aware of the fundamentals relating to posture and techniques that will help you in seamlessly achieving your goals.
They will help you build your knowledge and guide you in properly advancing your skills and capabilities. They understand how yoga can help you achieve optimum wellness, relaxation and peace of mind that is why they ensure that you will receive it in a highly relaxing and calming environment that is conducive to learning the discipline and craft. Contact them now to check the schedule and classes that they have and do not hesitate in enrolling to the one that will help you improve your state mind and the health of your body.
Products/Services:
Ashtanga, Yin Yoga
LOCATION:
Address: Yellow Building, 1103 Argyle Street The Hidden Lane, Glasgow G3 8ND
Phone: 789 421 3107
Website: www.yogashalaglasgow.com
REVIEWS:
"I have been going along to this studio's Mysore classes for just under a year now- it's the only thing I've really stuck with. Probably because of the studio's wonderful teachers and inclusive atmosphere. I've never felt judged or intimidated instead always supported and encouraged. Would recommend for all levels." – Ainslie Kennedy
Yoga Meditation Healing Glasgow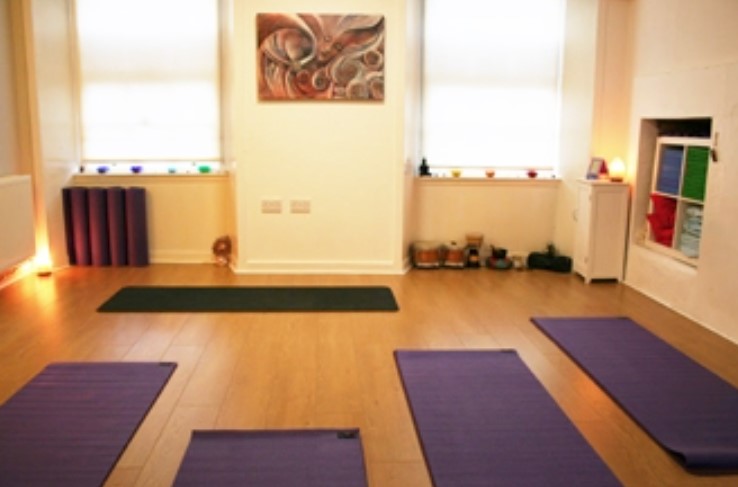 Yoga Meditation Healing Glasgow is a yoga studio established by Pol and Paula, highly experienced yoga teachers and instructors that teach Hatha, Vinyasa Flow and Yin Yoga to all their students. Their yoga studio is located in the heart of the West End of Glasgow and exudes a quiet and relaxing vibe that you can enjoy. A beautiful place that offers a peaceful environment, this is certainly a haven for all people who wants to learn the different discipline of yoga.
Supporting your need for a tranquil place where you can meditate, relax and be at peace to achieve the balance you are aiming for, this is certainly the best studio to consider for the different yoga classes and workshops that you want to take. From professional and personable instructors that will teach you the different style and discipline that you need to rid your mind and body of the different stress, anxiety and discomfort that you are feeling to improve your health and condition down to the best place to learn and achieve it, they offer a totally complete package that will deliver the most wonderful result for yourself.
Products/Services:
Wellbeing Classes, Corporate Wellbeing, Yoga Music
LOCATION:
Address: 4 Lansdowne Cres, Glasgow G20 6NQ
Phone: 779 355 6396
Website: www.yogameditationandhealing.co.uk
REVIEWS:
"I have been going to both Pol's and Paula's classes for around 7 years now and love whichever ones I join. A great range on offer to suit differing needs and wants with fun, friendly and knowledgeable instruction. I would and have highly recommended Yoga Meditation Healing classes to anyone." – Katy Rangeley
Hot Yoga Glasgow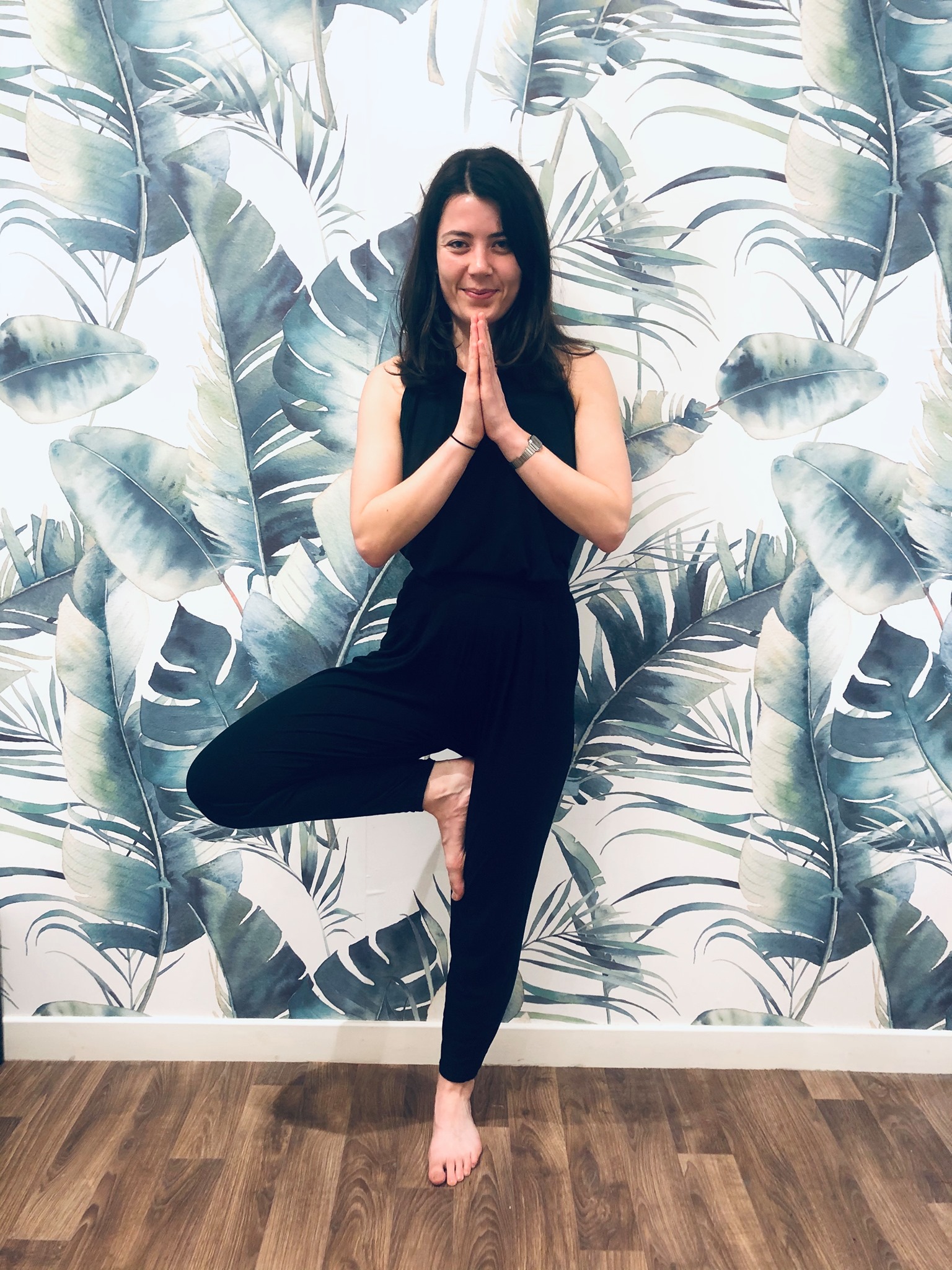 Hot Yoga Glasgow offers a wonderful yoga space that is created to serve the community of yoga and pilates practitioners and give them a place where they can practice their craft and meditate to achieve balance and inner peace that will radiate to their whole body and offer them optimum wellness. They understand that yoga particularly Bikram yoga, fusion yoga and deep release yoga can help your mind focus and your body to build the stamina and strength that will invigorate it and promote health that is why they teach you the different discipline that will fit your needs and specific requirements.
They want to ensure that while learning the craft, you will feel safe and comfortable practising that different postures and workouts that is why they ensure a studio that will contribute well to your yoga journey. Apart from this relaxing and comfortable space, they are also boasting of the best instructors that will support you on all your needs and teach you all the basics and help you work on your techniques and improve it. Check their studio and classes now to see for yourself if what they offer is the right fit for what you are trying to achieve and let them help you get holistic care and wellbeing.
Products/Services:
Bikram Yoga, Inferno Hot Pilates, Fusion Yoga, Deep Release Yoga
LOCATION:
Address: 1st Floor, Red Door, 152 Battlefield Rd, Glasgow G42 9JT
Phone: 141 433 7628
Website: www.hotyogaglasgow.com
REVIEWS:
"I really enjoyed my time at hot yoga as I think it's good for your mental well being. Still have a lot of problems with my shoulders and hopefully will be okay by the time we are allowed to return. The teachers and all the staff are so friendly too and encourage you to only do what you feel comfortable with." – Judy Judy Thomson