Women have enjoyed numerous movements which have been pushed and expanded in popularity in recent years. In the past, women have often faced oppression within society and the workplace, and this can make it difficult for them to progress in equality with their opposite gender. However, the rise of light to issues concerning this has caused an upsurge of women championing rights and a flood of new content online for women to be inspired by and use within their own lives.
This content has popped up in the form of blogs, where leading 'girl bosses' can share their thoughts to their audience. People always need someone to look up to, and the Internet provides a platform to a huge demographic where millions of people can access the content at anytime from anywhere. Blogs are one of the most popular mediums in the digital age, and with topics ranging from just about everything you could ever think of, including inspiring and motivating women.
For someone who is looking to get inspired and read content that can be entertaining whilst also be educating, then look no further than this list for the 5 best blogs for inspiring and motivating women.
Top 5 blogs for women:
1. Glamour UK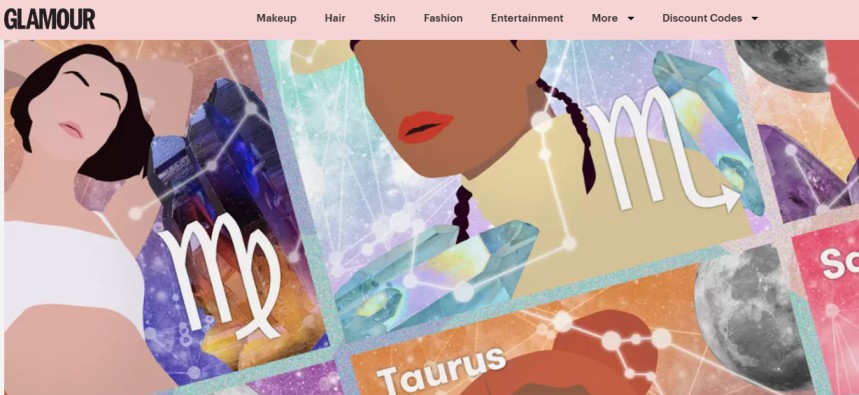 Website: glamourmagazine.co.uk
Glamour UK is a website which provides entertaining articles aimed at the female demographic. These articles can range from entertaining ideas such as date night ideas to baking recipes and self-help and self-love articles. This blog is an all encompassing content point which can be accessed by women worldwide who share her interests.
The primary focus of the website is to empower women through her posts, which can feature articles from individuals within the female community who are known for different topics such as lifestyle, health and parenting. Through these topic focuses, you can tell that Glamour UK is focused on women.
If you enjoy these topics and fit this demographic, then Glamour UK may just be for you.
2. Jessica DW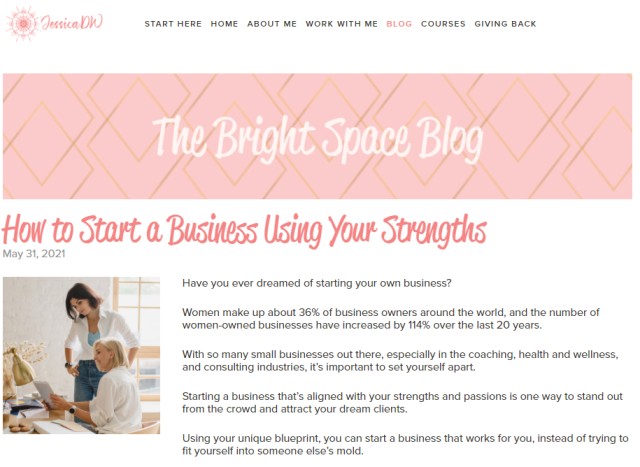 Website: jessicadw.com
Jessica DW is a blog focusing women and women empowerment. The online blog has been featured in a number of different magazines such as Thrive Global, Thought Catalog, The Mighty and so on. Jessica aims to help women to embrace who they are and align their passions and purpose with the world. The blog offers various articles all related to women empowerment, as well as courses to allow you better educate and empower yourself as a woman. With a slogan of "You are meant for more", it is hard to not feel empowered when reading through the Jessica DW blog.
3. Empowered and Poised
Website: empoweredandpoised.com
Empowered and Poised is a blog run by numerous different authors who publish articles which are not only thoughtful and thought provoking, but also educational and can help you to feel inspired and motivated. Empowered and Poised believes in pushing Conscious empowerment: helping to illustrate the potential issues with a one-size-fits-all female empowerment message. They believe everyone is different and should cater their worldview and direction based on themselves. Empowered and Poised acts as a community, and all women are welcome.
4. Live Your Dream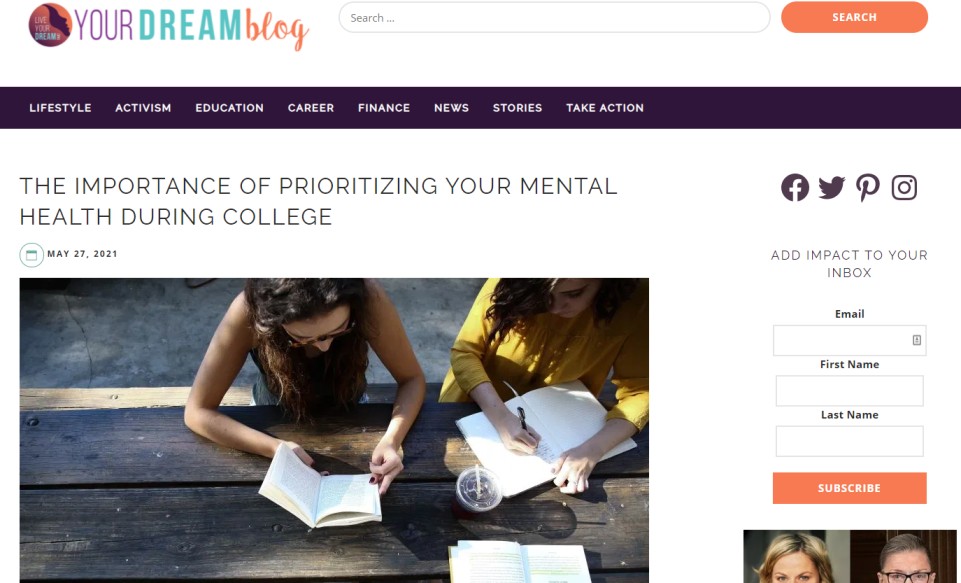 Website: yourdream.liveyourdream.org
Live Your Dream is an easy to navigate blog which focuses on inspiration and empowerment for women. The articles posted are easy to read and it is easy to ascertain the message that is being conveyed. The articles post ideas for women to think about and to incorporate into their own lives. These articles are all to do with lifestyle, activism for women, education, career, finance, news, stories and there is even a section for taking action. The ultimate women empowerment blog has all of these features, and as such, Live Your Dream definitely fulfils these categories.
5. SBE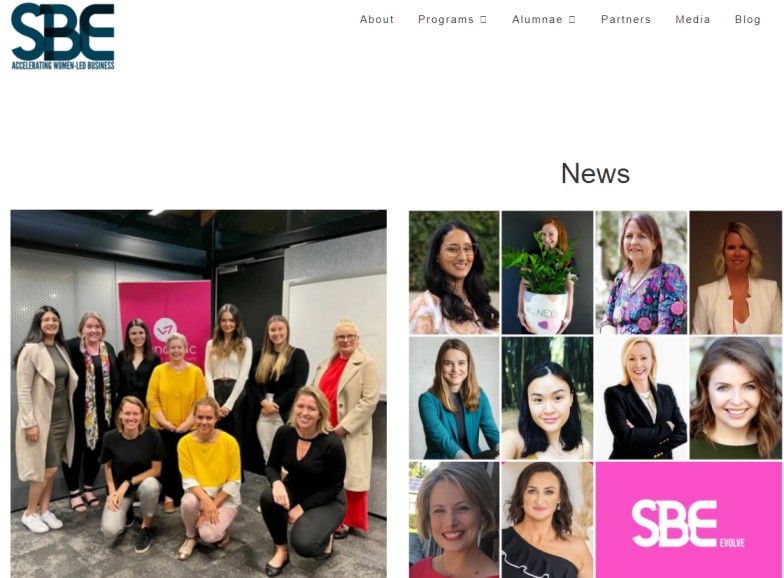 Website: sbeaustralia.org
SBE is a business which also runs a blog. Both the business and the blog focuses on women empowerment, and accelerating women-led businesses. With a big team of female employees, the company understands very well the struggles of women in the workforce, as well as what to post in terms of empowerment and education for other women. The blog allows you to meet all of the team, to understand the faces behind the posts, so you can connect that much better to who is writing the posts. For those women who are in business or running their own and need inspiration and empowerment in a world against them, SBE has you covered.
These are the 5 best blogs for inspiring and motivating women. Any one of these can provide you with the education and empowerment you need in your day to day lives. Continually bettering yourself and pushing yourself against the odds will lead to the ultimate satisfaction in this world: female power and winning. Look no further than this list to be on your way to success and glory.