International
Canadian cannabis workers to enter the United States, but not for work
Border authorities in the United States will generally allow Canadian citizens employed by the marijuana industry to enter the US if the reason for their trip is not related to that industry.
A week before the legalization of cannabis in Canada, the US Customs and Border Protection has clarified its position in a statement released Tuesday.
"A Canadian citizen who works or is involved in the legal marijuana industry in Canada and who comes to the United States for reasons unrelated to the marijuana industry will generally be able to enter the United States," according to the press release.
"If a traveler comes to the United States for reasons related to the marijuana industry, it could be banned," continues the text.
Any national of a foreign country who makes excessive use of drugs, is addicted to drugs, or has violated the laws of the United States or other countries on "controlled substances" will not "generally" enter the United States, further add the US authorities.
The update does not make it clear, however, that Canadians who admit to having legally used cannabis on this side of the border could be turned back or banned from entering the United States.
US authorities also point out that US federal laws take precedence over state laws in the country and prohibit the "sale, possession, production and distribution" of marijuana.
Canadians who violate these laws across the border face a ban on entry, seizures, fines and arrests, they say.
A clearer position with persistent gray areas
A vague statement released last month by US Customs and Border Protection raised doubts about any type of US travel by Canadian marijuana workers and investors .
The authorities had only said that their eligibility for the United States could be "affected".
This vagueness has fueled rumors that people linked to the cannabis industry could be banned from living in the United States for life.
In an email sent to CBC, Henry Chang, a lawyer specializing in cross-border issues, said the update was a "more reasonable" approach, but left room for some uncertainty.
Activities that would be considered related to the marijuana industry are unclear, says lawyer Blaney McMurtry, who wonders whether a conference on cannabis is part or not.
Same story of Matt Maurer, a lawyer at Torkin Manes and vice-president of the Cannabis Law Group. If he sees it as "a step in the right direction," he points out that phrases such as "may generally enter the United States" lend themselves to interpretation.
As more states legalize cannabis, the practices of border authorities will continue to evolve, Maurer believes.
Recreational marijuana use is legal in nine states, including California and Colorado , and medical marijuana is legal in 30 states.
Voters in Michigan, Utah and North Dakota will vote in a referendum on the legalization of marijuana to varying degrees in the November legislative elections.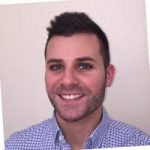 Brett Delray was born and raised in London. As a journalist, Brett has contributed to many online publications including BBC, The Daily Mail and NPR. In regards to academics, Bill earned a degree in business from The London School of Journalism. Brett covers economy stories here Kev's Best.