Gadgets
China develops facial recognition app to identify Pandas
China has created an application that makes it easier for conservationists to identify and monitor Pandas using advanced facial recognition technology. It works on a database of over 10,000 videos and 120,000 images of giant pandas that allow for accurate identification of individual pandas.
Researchers say that the new app and database would allow conservationists to collect "precise and well-rounded data on the population, distribution, ages, gender ratio, birth and deaths of wild pandas, who live in deep mountains and are hard to track,"
Last year China announced a plan to facilitate a bastion for giant pandas that is three times larger than Yellowstone National Park in the US. The reserve would be used to encourage groups of wild Pandas to link up and breed.
Because the panda is notorious for its slow rate of breeding, efforts to save the species from extinction have been plagued with difficulty. Along with the destruction of their natural habitats, there are an estimated les than 2000 wild pandas, with 548 in human captivity around the world.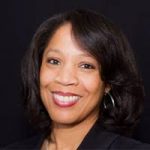 Natasha Diaz is the lead editor for Kev's Best UK. Natasha has been working as a freelance journalist for over a decade having published stories in many print and digital publications including, The Sun and the Daily Mail. Natasha is based in London and covers issues affecting her city and the surrounding Region. When she's not busy writing, Natasha works as a tour guide for haunted walks of old London.