Below is a list of the top and leading Churches in Manchester. To help you find the best Churches located near you in Manchester, we put together our own list based on this rating points list.
Manchester's Best Churches:
The top rated Churches in Manchester are:
Christ Church Manchester – Gorton – currently has six meetings in five locations
St Augustine's, Manchester – becoming the most populated parish in the Diocese of Salford
Manchester International Church of Christ – part of a fellowship of congregations who are bonded by the cross of Christ
St Mary's RC Church (The Hidden Gem) – serving the people of Manchester since 1794
Holy Name Church, University of Manchester – not a parish church but is a part of the Catholic Chaplaincy to the institutions of higher education in Manchester
Christ Church Manchester – Gorton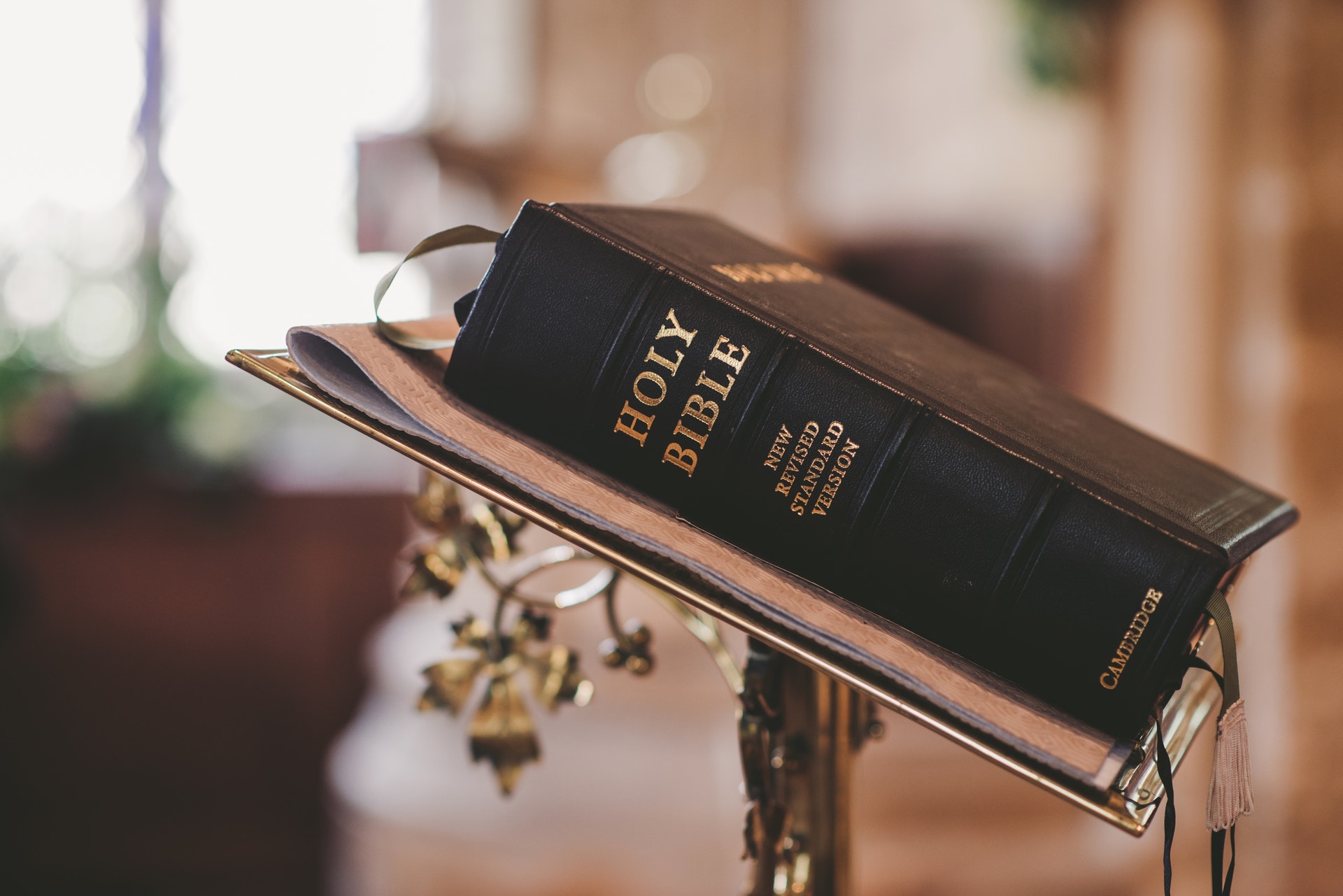 Christ Church Manchester – Gorton is a church dedicated to glorifying God through its preaching and ministry. A family-friendly church that is open to all individuals regardless of their age, gender and race, they provide a safe and all-inclusive vibe that will make all their members feel loved, secure and welcomed. Part of the International Presbyterian Church, they are overseen and led by an eldership and follow a core doctrine set by their group and the Christian faith that they believe in.
Their beliefs are centred towards the teachings of the bible that is why all members work on putting the word of God not only in their mind but all in their heart. Meeting regularly through the week, they have Sunday service for both children and adults. They have Wednesday night as community group night where they meet each other for prayers, bible study and fellowship. Check their church now and see for yourself the faith that they have and be part of their worship to God and their ministry of his words.
Products/Services:
Devotion, Community, Sundays, Sermons
LOCATION:
Address: 572 Gorton Ln, Manchester M18 8EH
Phone: 751 478 3397
Website: www.christchurchmanchester.com
REVIEWS:
"One of the warmest and kindest bunch of people you could meet. Great children's work and amazing spirit-led worship." – Aaron Whitfield
St Augustine's, Manchester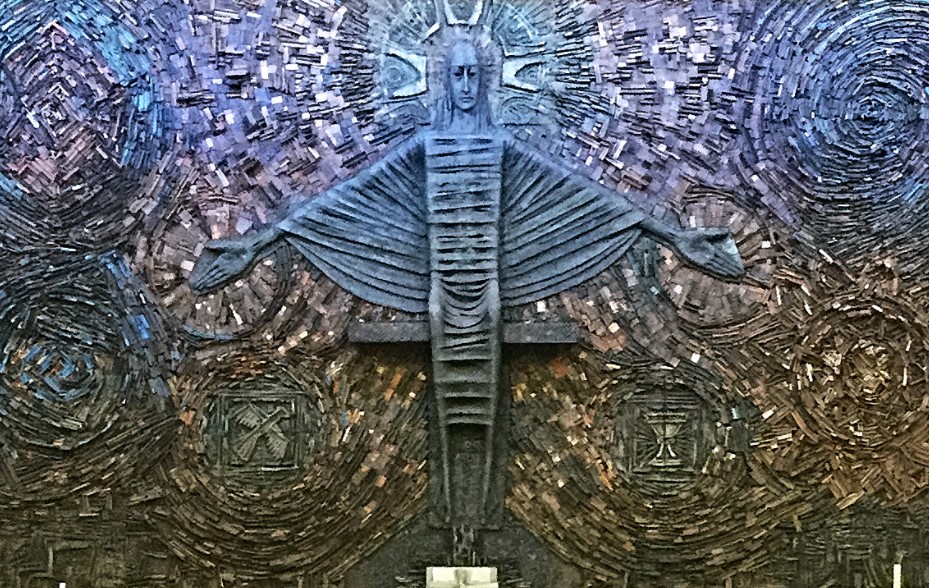 St Augustine's, Manchester is one of the oldest Catholic church in Manchester. Built in 1820, it is committed to sharing the word of God through its pastoral letters, public worships and different services that celebrate the faith. Airy and roomy, this wonderfully constructed church houses a massive ceramic sculpture of Christ made by artist Robert Brumby. It is also built with different stained glasses that create a dramatic display of lights that are cast through each window.
It is currently headed by Monsignor John Daly and Father Gavin Landers, the parish priest and assistance priest respectively. Do not hesitate to visit them for the weekly Sunday mass and listen to the words of God and the homily of the priest presiding in the mass. Celebrate the faith and grow further through this church made to cater to all Roman Catholics in the area.
Products/Services:
Public Worship
LOCATION:
Address: St Augustus Presbytery, Grosvenor St, Manchester M15 6BW
Phone: 161 236 6762
Website: www.st-augustinesrc.uk
REVIEWS:
"Lovely church." – Paul Mulvenna
Manchester International Church of Christ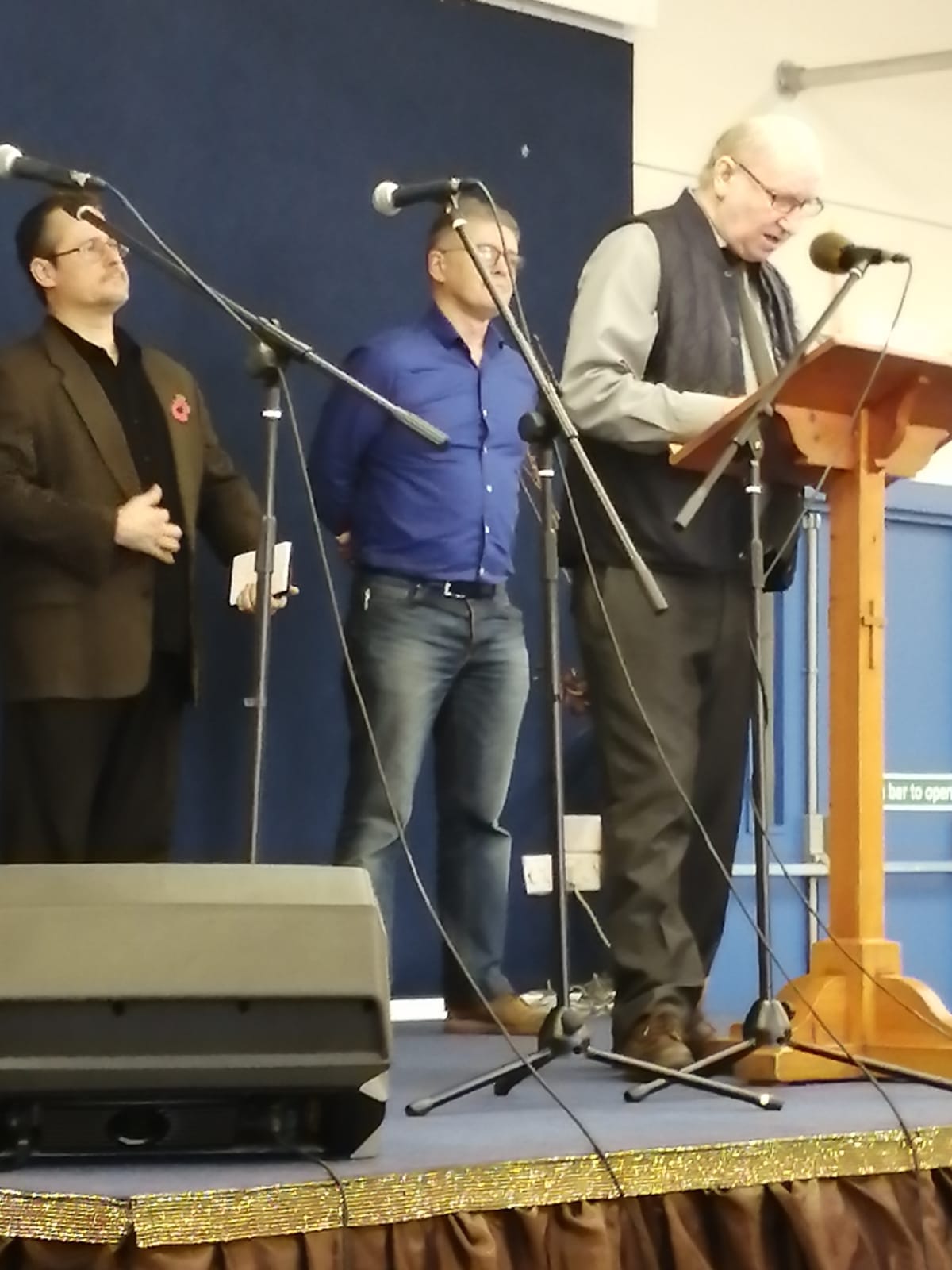 Manchester International Church of Christ was originally established in London in 1982 and is part of the fellowship of congregations bonded together through the cross of Christ. Over the years, it has grown into several churches all across the country including one in Manchester that was founded in 1989. A multi-cultural and multi-racial group that meet every Sunday to hear the word of God and reflect on the teachings that they impart, they would want to grow further into faith and influence people to welcome Christ in their lives.
Apart from the regular Sunday meetings, they also have ministries for teens, students, adults and families. They also hold regular bible studies to learn the true meaning behind the words in the scriptures. A welcoming church that will support you and assist you in growing closer to God and mending your faith, contact them now and start attending the services that they have.
Products/Services:
Sermons, Church Life, Bible Study
LOCATION:
Address: 9 Derby St, Cheetham Hill, Manchester M8 8QE
Phone: 779 298 4435
Website: www.micc.org.uk
REVIEWS:
"My family in Christ is here. I thank God for putting me here." – Sovann Chim
St Mary's RC Church (The Hidden Gem)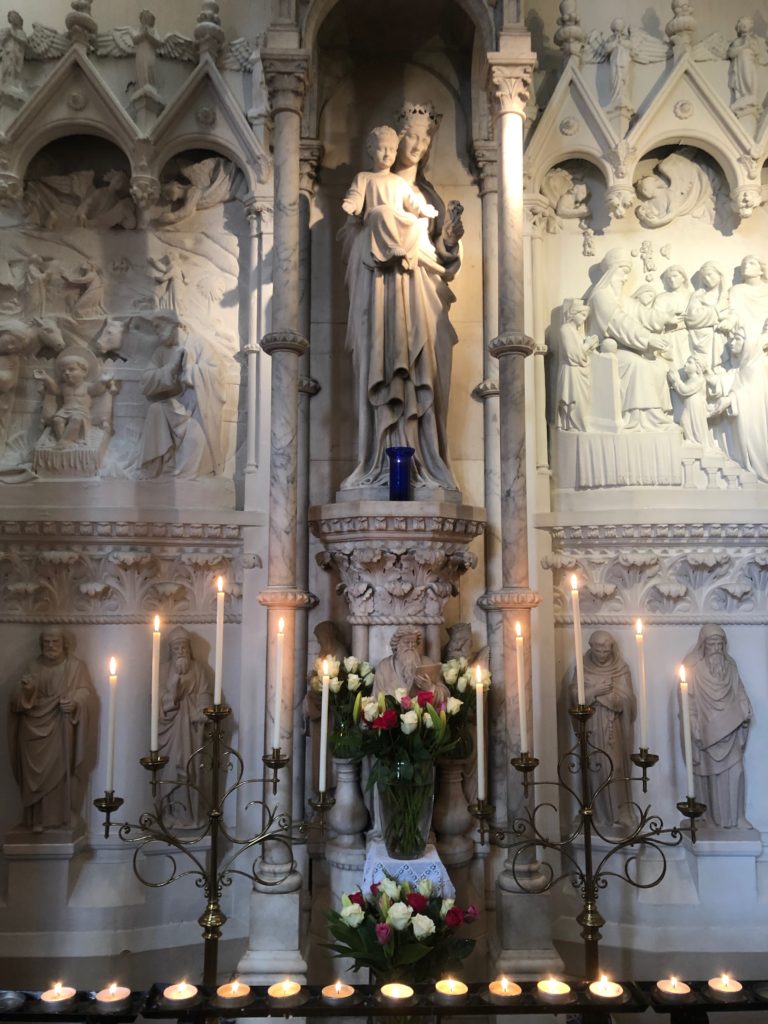 St Mary's RC Church (The Hidden Gem) has been enriching the faith of all catholic believers in Manchester since its establishment in 1794. Serving the community with its regular mas and services, you will feel comfortable and safe practising your beliefs and religion in this church. Apart from the holy mass, they also hold regular confessions 6 times a week from 11 AM to 12 Noon from Mondays to Wednesday and Thursdays to Fridays and from 10:30 AM to 11:15 on Saturdays. They also have afternoon session from 4:30 PM to 5 PM on Wednesdays and from 2:30 PM to 2:55 PM on Fridays.
They also have adoration of the blessed sacrament and daily liturgy so better check their website for a clear schedule of the different activities that they have. They also celebrate the holy rosary from Mondays to Saturdays so hurry and join their prayers. Welcoming both Catholic and non-Catholic alike, come visit their church and check the wonderful ambience it delivers to all churchgoers and visitors.
Products/Services:
Mass and Services, Daily Liturgy
LOCATION:
Address: St Mary's Church, 17 Mulberry St, Manchester M2 6LN
Phone: 161 834 3547
Website: www.hiddengem.me.uk
REVIEWS:
"Amazing Church. I felt at peace, welcomed, there is Mass every day, there is the adoration of the Blessed Sacrament. The priest is very kind. I loved." – Ira Ribeiro
Holy Name Church, University of Manchester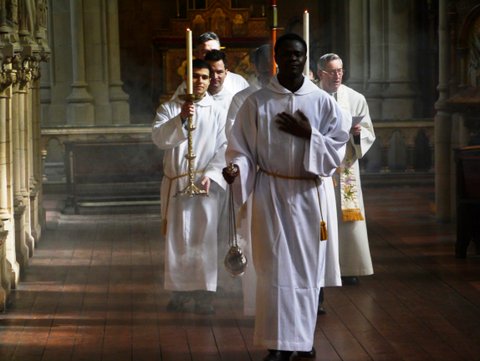 Holy Name Church, University of Manchester was built between 1869 to 1871 to give all Catholics in Manchester the perfect avenue to congregate and celebrate their faith. A sight to behold with its gothic revival architecture design, this church that can hold up to 800 people will truly give you a majestic view. Open from 7:30 Am to 10 PM, the church welcomes all its visitors with the relaxing ambience complimented by dramatic lights of the candles continuously burning in the altar as well as the soft music played in its background.
It also celebrates regular mass with homilies done by Father Brendan and Father Jim. They also hold regular events like concerts and organ recitals so feel free to check their website to view their calendar of events. Come and visit them to explore the place or drop by every Sunday in time for the weekly service.
Products/Services:
Events, Liturgy, Music
LOCATION:
Address: 339 Oxford Rd, Manchester M13 9PG
Phone: 161 273 1456
Website: www.holyname.info
REVIEWS:
"Lovely church with humble Priests. I've been going here for 3 years now. Keep up the good work of the Lord." – Sheldon Alex Rodrigues