England
companies suffer from severe Brexit fatigue
Mike Hawes would have wanted to talk about something else. But Tuesday, June 25, the director of the Society of Motor Manufacturers and Traders (SMMT), the British car lobby, has once again opened its annual conference on the theme of Brexit.
"We meet again at an important political moment ," he says, a certain lassitude in his voice. In June 2016, we met just after the referendum. In June 2017, it was after the parliamentary elections. Last year, we seemed to be in the final stretch of the Brexit negotiations. And this year, we're back. "
A new British prime minister will be appointed on July 23rd. Boris Johnson is the favorite, and the auto industry – like all sectors of the economy – is hanging on its decisions for the next theoretical deadline for divorce from the European Union (EU) on 31 October.
Constrained by the circumstances, Mr. Hawes has now resumed his message for the umpteenth time:
"I'll say it again until it's nauseated: we need an agreement. A "no deal" is not even possible. It would be catastrophic for us. "
If it still remains true, the repeated warning begins to lose its edge. "There is a real risk that companies will be less well prepared on October 31 than they were on March 29 [the original Brexit date]," says Jill Rutter of the Institute for Government, a think tank. Many of them are tired of Brexit and they also have the impression that the first time we shouted at the wolf and nothing happened."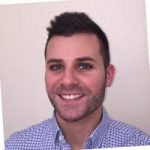 Brett Delray was born and raised in London. As a journalist, Brett has contributed to many online publications including BBC, The Daily Mail and NPR. In regards to academics, Bill earned a degree in business from The London School of Journalism. Brett covers economy stories here Kev's Best.