International
Corpses of 11 children found in funeral home in Detroit
The bodies were in the Cantrell funeral home, closed in April; the corpses were in a hidden compartment between the first and second floors
Authorities found the bodies of 11 children in an advanced state of decomposition in a closed funeral home in Detroit, police said.
The bodies were found in what was the Cantrell funeral home , hours after the agents received an anonymous letter stating the location, police Lt. Brian Bowser said.
The funeral home was closed in April by inspectors who found corpses covered in mold.
The bodies of the children, some apparently of babies who died in childbirth, were in a hidden compartment between the first and second floors, Bowser told reporters.
Until now it is not known how long the corpses were there or who left them.
The clue came "obviously it was an employee of the funeral home or someone who knew the building," Bowser said. He stressed that the corpses "were hidden."
The authorities have the names of some of the dead and are contacting the relatives .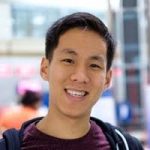 Joseph Allin was born and raised in Cookham, a small village just outside London. Joseph has worked as a journalist for nearly a decade having contributed to several large publications including the Channel 4 and  the Daily Star. As a journalist for Kev's Best, Joseph covers national and international developments.