Below is a list of the top and leading Endocrinologists in Liverpool. To help you find the best Endocrinologists located near you in Liverpool, we put together our own list based on this rating points list.
Liverpool's Best Endocrinologists:
The top rated Endocrinologists in Liverpool are:
Professor Franklin Joseph – specialises in the treatment and management of both diabetes type 1 and type 2
Dr Dushyant Sharma – a founder director of Medexcell Education which runs regular courses on Leadership Skill, Teaching Skills and Critical Appraisal of medical literature promoting Evidence-Based Medicine
Robert Hardy – accepts both private and NHS patients
Claire Higham – also practises privately at The Christie Private Care
Safwaan Adam – continually maintained a clinical research portfolio in endocrinology
Professor Franklin Joseph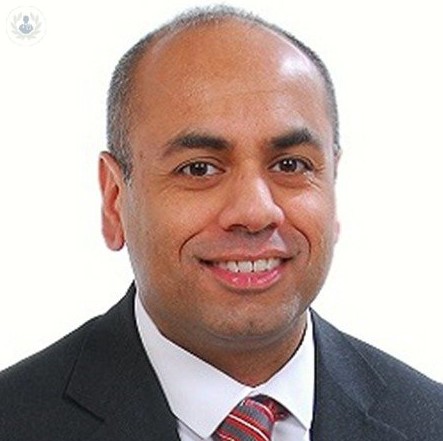 Professor Franklin Joseph is a consultant physician that specialises in endocrinology, internal medicine and diabetes. Offering his services to all individuals in Liverpool and Wirral, you can catch him at his clinic at Spire Murray Hospital and Spire Liverpool Hospital. With his 15 years of experience, he provides thorough diagnosis and treatment to all patients suffering from pituitary disease, under and overactive thyroid, adrenal reproductive disorders and metabolic disorders.
He also helps in the management of diabetes type 1 and type 2 and is part of several clinical trial unit that studies diabetes and its complications as well as the latest therapies that can be applied for its full management. He currently accepts both new and existing patients with initial consultation priced at £165 and succeeding check-ups at £100 per follow-up. Contact his clinic now to schedule an appointment and get the best care that he can reliably and efficiently deliver.
Products/Services:
Diabetes, Thyroid, Weight loss, Diseases of the Pituitary and Hypothalamus, Polycystic Ovaries (PCOS)
LOCATION:
Address: Spire Liverpool Hospital, 57 Greenbank Road, L18 1HQ, Liverpool
Phone: 161 250 3589
Website: www.topdoctors.co.uk/franklin-joseph
REVIEWS:
"Prof Frank Joseph a gem of a consultant. He was so knowledgeable and analysed my conditions with expertise that my consultants and prof in Bham failed me for years! He is kind and I would advise anyone to seek an immediate opinion from Frank to check their treatment and diagnosis." – Y M. Verified Patient
Dr Dushyant Sharma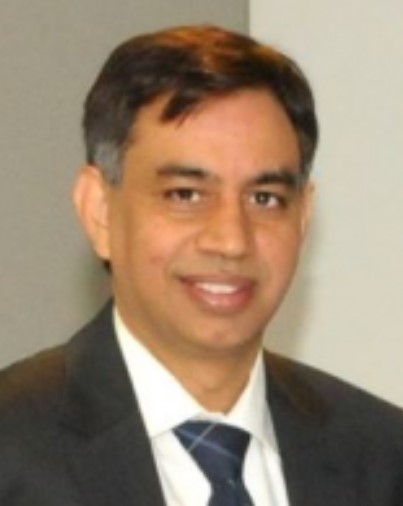 Dr Dushyant Sharma is an endocrinologist and general medicine physician that specialises in metabolic medicine. His special interest falls on both endocrinology diseases and diabetes and he normally diagnoses, treats and manages conditions such as pituitary disease, thyroid disorders, adrenal disorders, parathyroid, hypogonadism, menstrual irregularities and PCOS. He also provides medical care for complex diabetes conditions and complications so do not hesitate to tap his services and get the best medical aid that you need for your current circumstances.
He is available for both face to face and phone and video consultation. He is affiliated with Spire Liverpool Hospital where he runs a private clinic to help all patients in need of his expertise. Professional, reliable and thorough, you will feel at ease under his care so get now the optimum wellness that you are seeking by tapping on his expert help and assistance.
Products/Services:
Pituitary Disease, Thyroid Disorders, Adrenal Disorders, Parathyroid Disorder, Diabetes
LOCATION:
Address: Spire Liverpool Hospital 57 Greenbank Road Liverpool L18 1HQ
Phone: 151 522 1888
Website: www.finder.bupa.co.uk/dr_dushyant_sharma
REVIEWS:
"Understands my problem well and give me wonderful treatment for my illness." – Inga Mušiūnaitė
Robert Hardy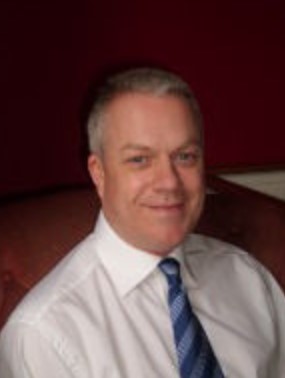 Robert Hardy is a consultant endocrine doctor that offers full and comprehensive diagnostic and treatment of different thyroid, parathyroid and adrenal diseases. He attends to both NHS and private patients and is currently connected with the University Hospital Aintree and a private MEN (Multiple Endocrine Neoplasia) clinic. With his years of experience and acquired knowledge in this field of medicine, he was able to deliver thorough support and proper care and management befitting the issue of his patients.
He accepts both self-referral, NHS referral and GP or hospital specialist referral. He usually accepts private referrals at his Sefton Suite Diagnostic Clinic, so better contact his office to check his schedule and book an appointment. A personable doctor, he will make you feel at ease on your every consultation and explain thoroughly your condition for your better understanding. Get his professional care now and let him help you manage your illness and get a semblance of normalcy back in your life.
Products/Services:
Thyroid, Parathyroid, Adrenal
LOCATION:
Address: Sefton Suite Diagnostic Centre 1 Kenilworth Road Liverpool Merseyside L23 3AD
Phone: 151 257 6700
Website: www.thyroidsurgeon.org.uk
REVIEWS:
"Professional and friendly. Good doctor." – Analiese Malinche
Claire Higham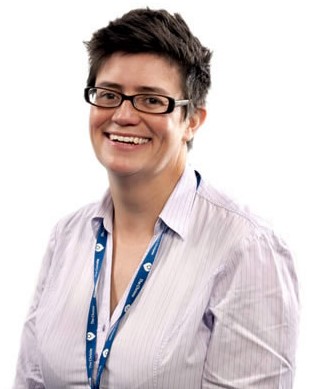 Claire Higham is a consultant endocrinologist at The Christie NHS Foundation Trust. Handling even the most complex medical issues, she endeavours to help all patients by giving them a thorough diagnosis that will help her better understand your condition in order to deliver the best treatment and care that you need. She normally handles conditions such as pituitary disease, metabolic bone disease as well as late effects of cancer treatment and thyroid eye disease.
She is currently the clinical lead for DXA and metabolic bone service and long term Endocrine complications of cancer treatment to name a few. She also holds private practice at The Christie Private Care so better check her clinic to schedule an appointment to see her. Active with different researches and publications, she is involved in seeking the latest breakthroughs that may help all patients under her care so hurry and trust her expert support now.
Products/Services:
Endocrinology, Pituitary Disease, Metabolic Bone Disease
LOCATION:
Address: The Christie NHS Foundation Trust, Wilmslow Rd, Manchester M20 4BX
Phone: 161 446 3000
Website: www.christie.nhs.uk/higham-claire
REVIEWS:
"I can't thank the team for helping and treating me on my journey they are supportive attentive considerate and caring I can't thank them enough its been 3 years now and the service is as consistent as ever I love you guys I'm not there yet but I'm getting there." – Jue Wilson
Safwaan Adam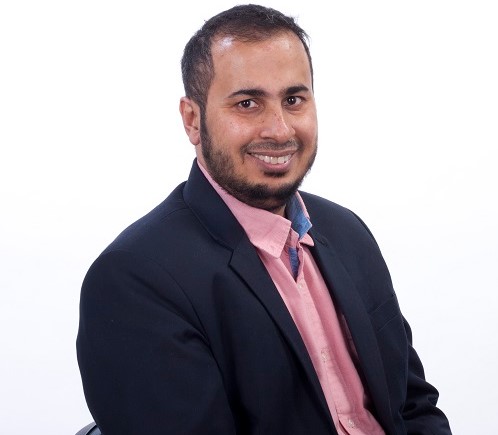 Safwaan Adam offers his specialisation in handling different endocrinology diseases, diabetes and other illnesses and condition that falls under general internal medicine. He is affiliated with The Christie NHS Foundation since 2019 where he offers support and optimum care for all NHS patients. He is also an active clinical researcher and he has received a number of accolades, publications and prizes for his works.
Part of his research works includes clinical endocrine research, metabolic syndrome and cardiovascular disease risk. Personable, reliable and efficient, do not hesitate to entrust your health under his capable hands. Experience wellness and optimum wellbeing through proper medical intervention and management that he will provide so hurry and reach out to him now.
Products/Services:
Endocrinology, Diabetes and General Internal Medicine
LOCATION:
Address: The Christie NHS Foundation Trust, Wilmslow Rd, Manchester M20 4BX
Phone: 161 446 3663
Website: www.christie.nhs.uk/adam-safwaan
REVIEWS:
"I was under this dept for over 7 years for treatment for graves disease. I would like to say the staff in this dept are amazing. Thank you so much for everything you have done to get me better." – Janet Hardy