Volcanologists and other scientists studying the active Pavlof, Veniaminof and Cleveland volcanoes on the Alaskan Peninsula these past six weeks have detected an increase in activity this week.
Per the Alaska Volcano Observatory, the 8,262-foot high Pavlof Volcano hundred of miles southwest of Anchorage near the town of Cold Bay released an ash and smoke plume 28,000-feet into the air, along with steam and lava.
The 8,222-foot Veniaminof Volcano, approximately 60 miles away from Cold Bay, released the same although not to the same degree. The 5,676-foot Cleveland Volcano in the Islands of Four Mountains is not producing ash, steam or smoke at this time, but has continued to experience seismic activity.
Trace ash is falling as far as 30 miles away in the tiny town of King Cove and air travel interruptions have occurred. A plane at Cold Bay couldn't refuel, and PenAir had to change flight schedules.
Although U.S. Geological Survey scientists believe that the volcanoes will not affect flights between Asia and the United States, the National Weather Service has issued an alert for residents and travelers in the region. Ash can damage electronics and cause respiratory issues.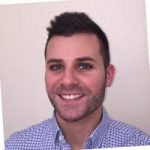 Brett Delray was born and raised in London. As a journalist, Brett has contributed to many online publications including BBC, The Daily Mail and NPR. In regards to academics, Bill earned a degree in business from The London School of Journalism. Brett covers economy stories here Kev's Best.