The heat wave that has hit a large part of Europe will intensify Wednesday: temperatures of more than 40 degrees are expected in France and Spain, before a peak Thursday and Friday.
In Spain, the weather agency Aemet placed Wednesday in orange alert (significant risk) five northern provinces, with 42°C expected in the valley of the Ebro, northeast. The orange alert will be extended Thursday to a total of ten provinces in the center and north-east. The public TVE has dubbed this heat wave as "the week of hell."
In France, temperatures will rise again Wednesday, with maximum temperatures between 35 and 39°C in two thirds of the country, especially in the South and East.
Drought and fire hazard
In Greece, many municipalities fear fires fueled by violent, hot winds from Africa. The country is still marked by the deadly fire of Mati last year that took the lives of a hundred people.
In Geneva, the school day parade, scheduled for Wednesday, was canceled. And in Luxembourg, schools will remain closed.
Eastern Europe is also affected: the Lithuanian authorities have warned against the use of boats on some rivers because of the low water level.
Vigilance at the Women's World Cup
In the stadiums in France where the Women's Football World Cup is currently held, messages are broadcast by loudspeaker during matches to invite spectators to hydrate and protect themselves from the sun.
"Heat islands", large cities suffer particularly bad because of the concrete, lack of trees and human activities.
In Paris and Lyon, only the least polluting vehicles are allowed to circulate from Wednesday to dawn.
The Red Cross, which distributes water on the streets in France and visits isolated people, called on the population to look after the most vulnerable people around them.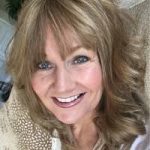 Mandy Clinker is a reporter for Kev's Best UK. After graduating from King's College London, Mandy got an internship at The  Sun in London and worked as a beast reporter. Mandy has also worked as a reporter for Huff Post UK. Mandy covers entertainment and community events for Kev's Best UK.