Below is a list of the top and leading Hiking Trails in Birmingham. To help you find the best Hiking Trails located near you in Birmingham, we put together our own list based on this rating points list.
Birmingham's Best Hiking Trails:
The top rated Hiking Trails in Birmingham are:
Moseley Bog – awarded site of Importance for Nature Conservation
Lickey Hills Country Park – has a Green Flag Award and is designated as a Country Park
Sheldon Country Park – covers an area of just over 300 acres
Sandwell Valley Country Park – has an adventure playground suitable for five to 13-year-olds
Woodgate Valley Country Park – home to the Hole Farm Trekking Centre
Moseley Bog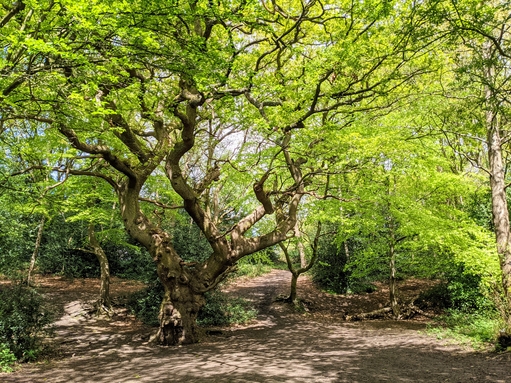 Moseley Bog is a local nature reserve that is home to many amazing wildlife. A diverse land consisted of both dryland and wetland, this is certainly a haven that will make you feel closer to nature. Known as the childhood playground of the famous book author, J.R.R. Tolkien, you will have a wonderful time exploring the place either alone or with family and friends and immerse yourself in the "old forest" as depicted in his book.
A top spot for hiking, walking and nature tripping, have a wonderful wildlife exploration experience on your walk and check the amazing vegetation, plants, birds, animals and insects thriving in the place. They also host regular activities and events so do not hesitate to drop by and see for yourself the fascinating wildlife offerings that they have in the area. Relax, unwind and experience the vibrant beauty of nature here, so come and visit whenever you are available.
Products/Services:
Wet Land, Dry Land, Old Garden
LOCATION:
Address: Yardley Wood Rd, Moseley, Birmingham B13 9JX
Phone: 121 523 0094
Website: www.birmingham.gov.uk/moseleybog
REVIEWS:
"Lovely quiet place, loads of wildlife and interesting trees." – Billie Mac
Lickey Hills Country Park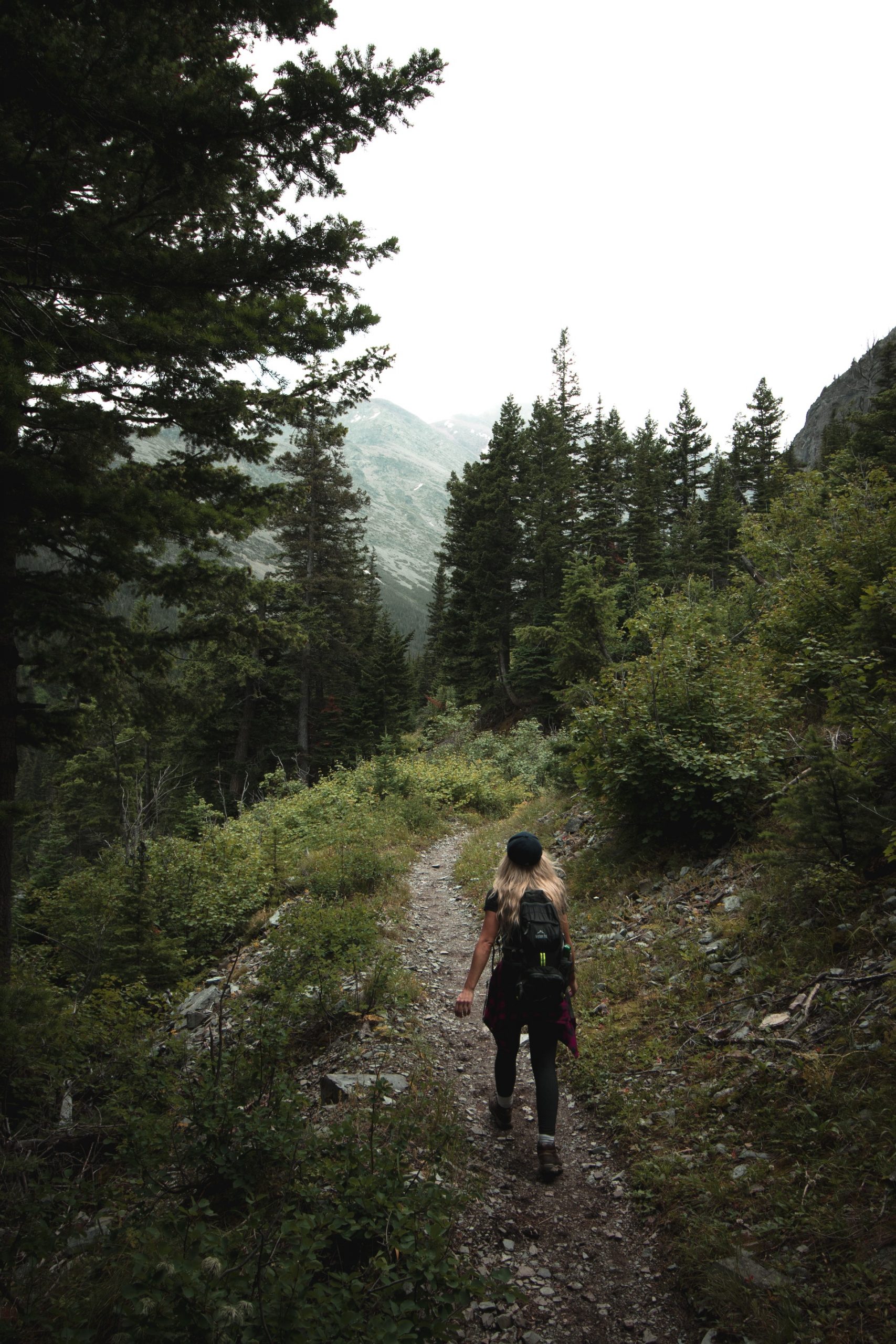 Lickey Hills Country Park is one of the most treasured parks in the area of Birmingham spanning a total of 524 acres of land. They have many walking trails that you can enjoy and they also have different bridleways that are good for horse riding or cycling. A haven for diverse wildlife inhabiting the area, you can see here the large conifer plantation as well as different fungus and trees like birch, oak, hazel and rowan. This habitat is also boasting of wildflower meadows, grassland, scrub, reed bed and woodland areas.
A site where you can see different wildlife from robin, great tit, blue tit, wood pigeon, sparrow hawk and chaffinch. You can also see different insects and invertebrates in the area like beetles, millipedes, bugs, snails, centipedes and slugs. A perfect place to go nature tripping while having an enjoyable walk around the area. Drop by anytime and be amazed by the different wander that this place has.
Products/Services:
Walking, Horse Riding and Cycling, Golf
LOCATION:
Address: Warren Ln, Rednal, Birmingham B45 8ER
Phone: 121 445 6036
Website: www.birmingham.gov.uk/lickey_hills_country_park
REVIEWS:
"Very nice park. Got a nice kid's park in it. Also has a cafe too. Some nice views of the city too." – Clive Smith
Sheldon Country Park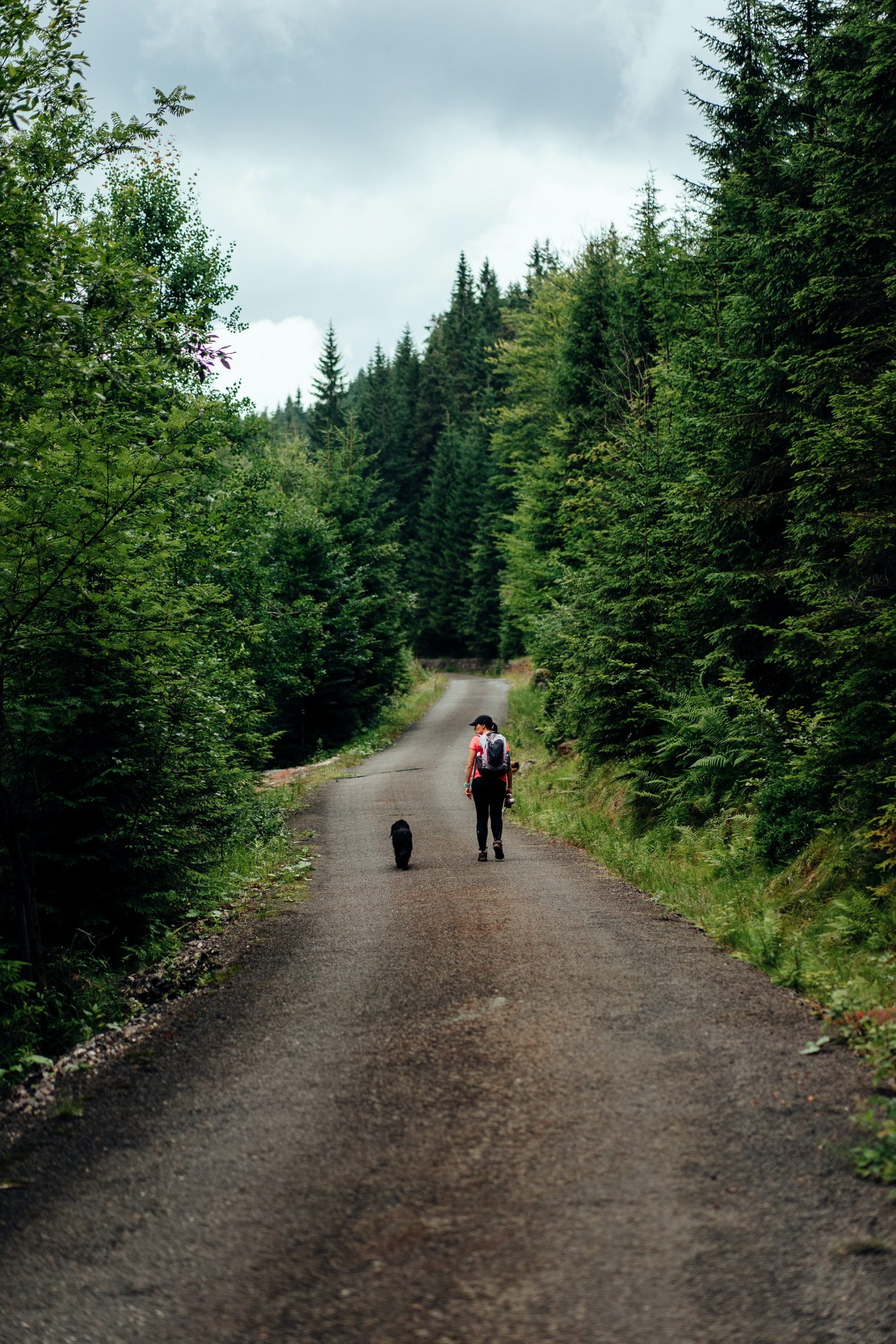 Sheldon Country Park is a 300-acres park area that is made up of grassland, wetland, hedgerows and woodland. Inside its vast area, you can also find The Old Rectory Farm which is a 17th Century dairy farm that is open to all visitors from 10:30 AM to 5:30 PM all year round. It is also filled with different nature trails that you can go for a walk on while enjoying the beauty of nature.
Offering a glimpse of the country life, you may also take advantage of the guided nature walk that they have as well as farm life that you will not normally encounter in the city. Ther perfect reprieve for some peace and quiet, be closer to nature and explore this park and the wonderful amenities that it has. Plan your visit now and bring along your loved ones to enjoy the different amenities and activities that you can only experience here at this park.
Products/Services:
Country Park, Playground, Guided Activities and Tours
LOCATION:
Address: Ragley Dr, Birmingham B26 3TU
Phone: 121 742 0226
Website: www.birmingham.gov.uk
REVIEWS:
"Visit farm, playground and playing fields. Walk to the outskirts of the airport watch planes land and take off plenty to explore. Great for exercising your dogs. Plenty of space to social distance." – Lynne Allen
Sandwell Valley Country Park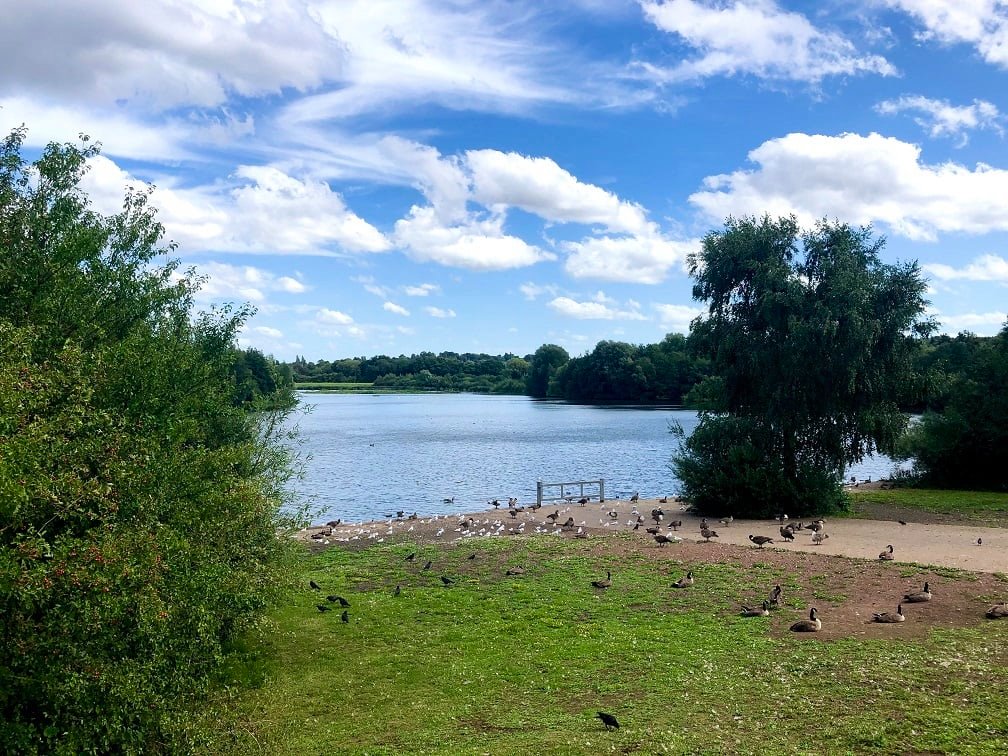 Sandwell Valley Country Park offers a 660 acres walk round area surrounded by woods, pools, streams and farmland. Offering different footpaths that you can explore, you can walk around the area for your own leisure and convenience while experiencing the vibrant atmosphere that it offers. Their walking trail path will lead you to different wildlife living in the area and you can go birdwatching if you want.
Aside from hiking, you can also go cycling while your kids can have fun on their big adventure playground made up of climbing nets, ropes, suspension bridge, sandpit and many other wonderful features that they will surely enjoy. Start exploring now and visit this place with your friend, families and loved ones to have an amazing adventure or to simply unwind and be much closer to nature.
Products/Services:
Walking, Cycling, Birdwatching
LOCATION:
Address: Salter's Ln, West Bromwich B71 4BG
Phone: 121 569 3070
Website: www.sandwell.gov.uk/sandwellvalley
REVIEWS:
"Good walk around for dog and kids I've cream van on hot days nice clean park. We walked around swan pool." – Sonia Bedi
Woodgate Valley Country Park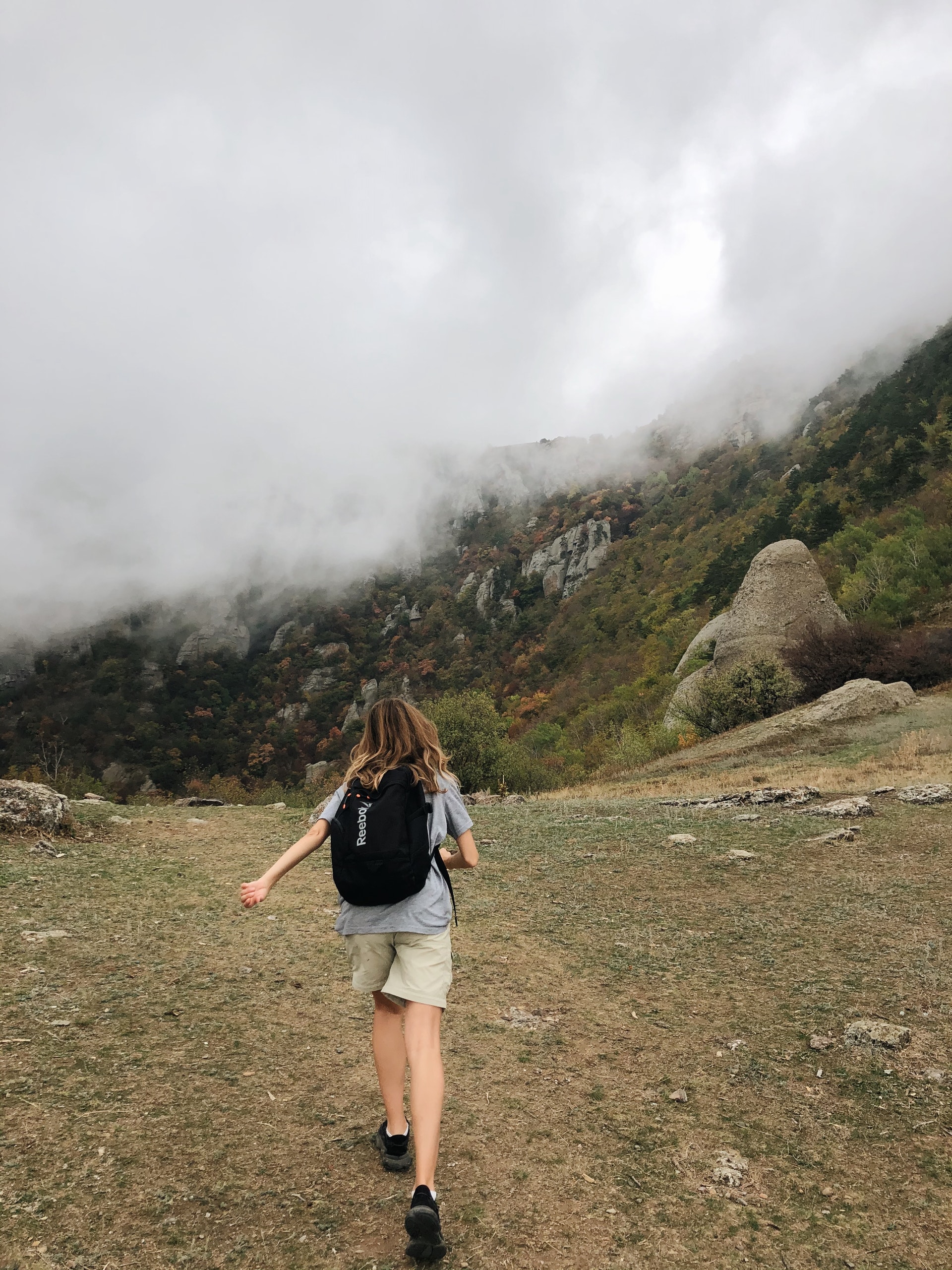 Woodgate Valley Country Park consists of 450 acres of land consisting of greens and mixes of meadows, woodland, small ponds and hedgerows. A lovely spot to go on a walk or ponty trekking with their many footpaths and bridleways that you can look into and explore. A perfect place where you can relax away from the hustle and bustle of the city and feel closer to nature with the many wildlife living there as well as the urban farm that they have filled with different animals like sheep, poultry, rabbits, guinea pigs and other small animals.
The whole place is also filled with around 250 species of plants that produce vibrant displays of wildflowers, particularly during spring and summer. Since it is thriving with different floras, it also attracts many species of birds and butterflies so come and have a view of these wonderful creatures. You can also enjoy visiting this place with your kids and family and have some quality time. You can let your kids enjoy the play area while you go to their cafe after your walk or hike. Have a weekend full of outdoor activities and fun by visiting this park now.
Products/Services:
Walking, Pony Trekking, Play Area
LOCATION:
Address: Clapgate Ln, Bartley Green, Birmingham B32 3DS
Phone: 121 421 7575
Website: www.birmingham.gov.uk/wvcp
REVIEWS:
"Fantastic park, good playground, walks and the added bonus of being able to see the horse." – Ad Casey