International
New report says 'boys club' culture is holding Aussie startups back
A new white paper created by Think & Grow alongside KPMG says that startups need to alter hiring practises in order to close the gap between men and women in the industry. The report highlights that only 28% of employees at Australian tech startups are female, with an even smaller fraction being in leadership positions.
Using research conducted across startups in Australia, the United States, the United Kingdom and New Zealand, the white paper discovered that 65% of startup boards don't follow any formal process when recruiting and make limited use of professional recruitment agencies.
Head of KPMG Australia's department for High Growth Ventures Amanda Price says that "Although women-led businesses are one of the fastest growing segments of entrepreneurship, only 38% of startup boards in Australia have female members. This barely hits the diversity quota set by the Australian Institute of Directors in 2016,"
Price goes on to say that a persistent 'boys club' was turning women away from board positions because they aren't given adequate mid-tier leadership experience. She said that if the trend continues, the tech industry runs the risk of becoming a victim of "insularity".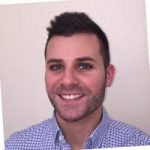 Brett Delray was born and raised in London. As a journalist, Brett has contributed to many online publications including BBC, The Daily Mail and NPR. In regards to academics, Bill earned a degree in business from The London School of Journalism. Brett covers economy stories here Kev's Best.