Pest control companies are always in constant need. Unfortunately, pests will continue to plague our homes like they have always done since the beginning of our habitats. While this is annoying, it can definitely be managed through regular checkups by pest control to ensure that measures are taken to avoid infestations and keep pests in check.
This is why pest control companies in London are so in demand, as a bustling city with bars, restaurants and rubbish will surely be home to a significant number of pests. Pest control companies will need to be called in in order to keep these pests in check due to the aggravating environmental conditions which allow them to thrive.
Top pest control companies in London:
1. Pest Protect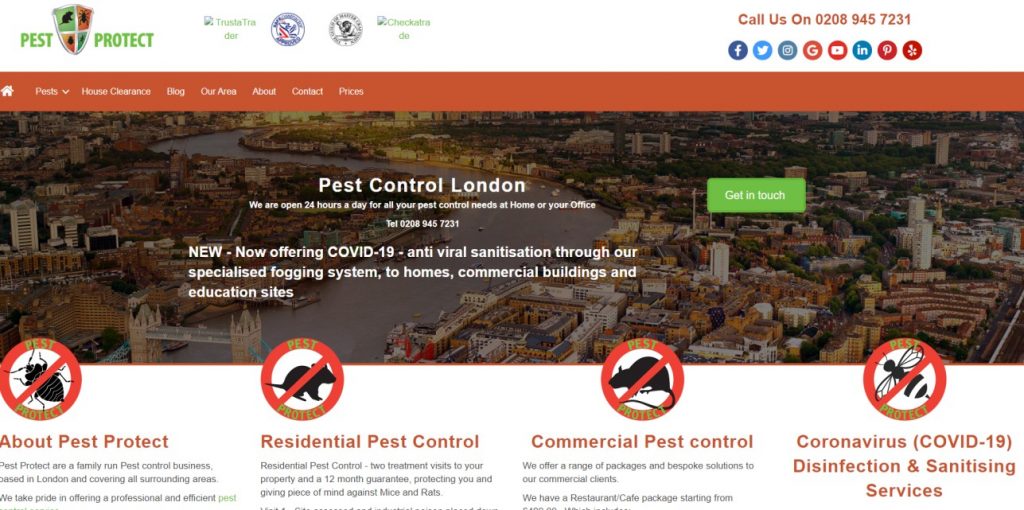 Website: www.pest-protect.co.uk
Pest Protect providers services for both domestic purposes and commercial ones. They are able to get rid of pests which would infest these types of environments, as well as offering a special disinfection and sanitization service. They are open 24 hours a day for a consultation and can be there as soon as possible.
2. Rentokil

Website: www.rentokil.co.uk
Rentokil provides specialized pest control in the London area. With over 90 years of experience, Rentokil has significant experience with dealing with pest infestations and have industry leading expertise on these types of situations. Their team is made up of several different types of professionals to ensure that everything will be completed efficiently and effectively.
3. Pest Control in London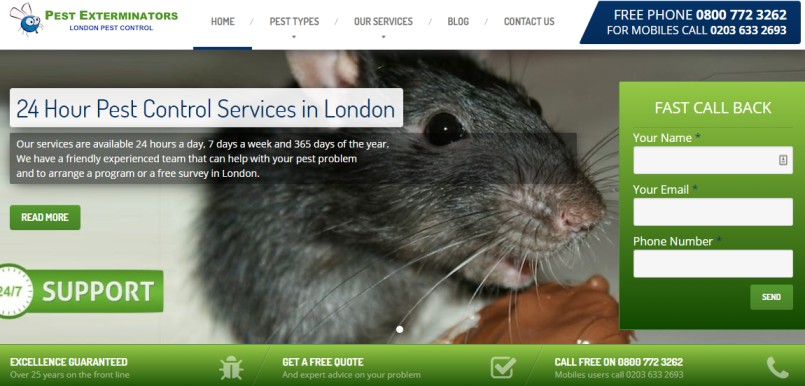 Website: www.pestcontrolinlondon.co.uk
Pest Control in London is open 24 hours a day, 7 days a week. They have a very friendly and experienced team who is happy to help you with your pest control issues. They will arrange a free survey for your situation in order to determine the best course of action to deal with your infestation. With professionals in both residential and commercial pest control, you can rest easy knowing you are in safe hands.
4. Fantastic Pest Control UK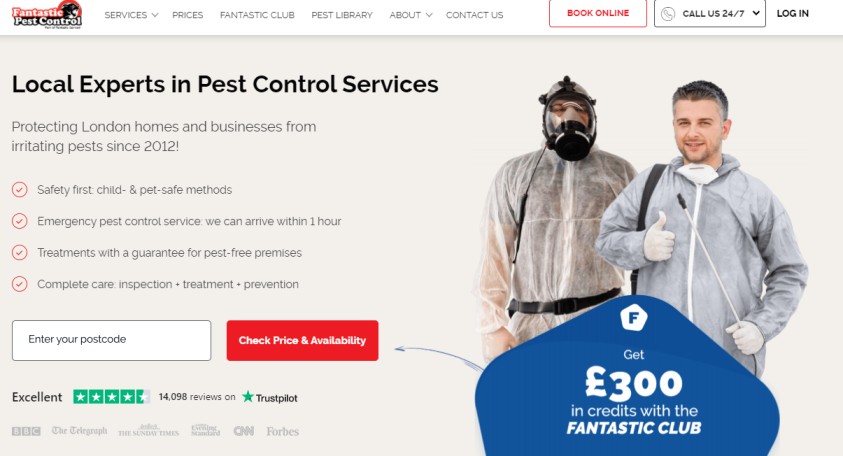 Website: www.fantasticpestcontrol.co.uk
Fantastic Pest Control UK offers pest control services for the London area including rodents, crawling pests, flying pests and other services such as fox control, steam treatments and other cleaning treatments for areas which have been affected by pests and other similar situations.
5. Diamond Pest Control UK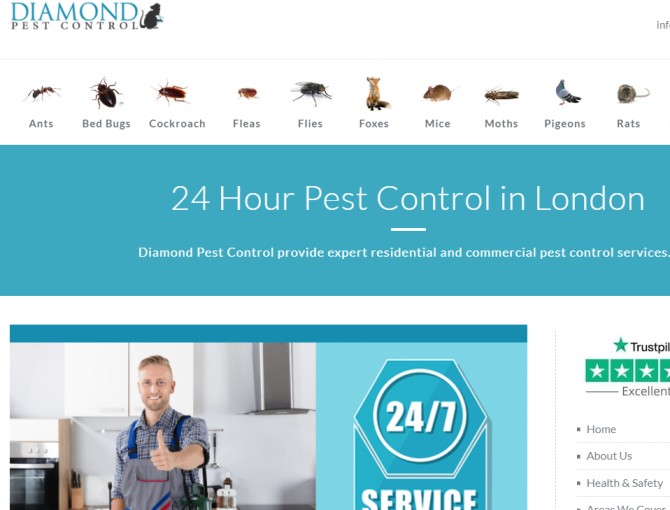 Website: diamondpestcontrol.co.uk
Diamond Pest Control UK offers 24 hour pest control in London dealing with pests such as cockroaches, bed bugs, ants, fleas, flies, foxes and many more common pests. These pests cause all types of issues, and Diamond Pest Control UK has the experience and expertise to deal with these issues efficiently and effectively.
These are the 5 best pest control companies in London. They will be able to help you with your pest situations and deal with it in a professional manner.