International
Report reveals disturbing details in Khashoggi's death
Shortly before the assassination of Saudi journalist and opponent Jamal Khashoggi last October at the Saudi Consulate in Istanbul, two of his alleged killers were waiting for him at the diplomatic embasy and wondered how to commit their crime, according to a report released by the UN Wednesday.
This UN report is based on Turkish intelligence recordings made at the consulate and on investigator-led examinations and information obtained in Saudi Arabia.
"Can we put the trunk in a bag?" asks Maher Moutreb, Saudi intelligence agent and adviser to Crown Prince Mohamed bin Salman.
"No. Too heavy," says Salah Al-Toubaigy, a medical examiner working for the Saudi Interior Ministry suspected of having dismembered Khashoggi's body.
"We will cut the joints, it is not a problem. The body is heavy. First, I cut on the floor. If we take plastic bags and cut him into pieces," adds the doctor.
Moutreb and ten other suspects are currently being held in camera in Saudi Arabia for their role in the assassination.
At the end of his discussion with Toubaigy, Moutreb asks if the sacrificial lamb has arrived. At no time is Khashoggi's name pronounced, but two minutes after this conversation, her entered the building.
Khashoggi is then taken to the second floor of the consulate where he is received by Moutreb. The two men know each other, they worked together several years before at the Saudi Embassy in London.
Moutreb asks Khashoggi to send a text message to his son. What should I say? the opponent asks. See you soon? I can not talk about kidnapping …
"That's enough," says Moutreb. "Take off your jacket."
"How can such a thing happen in an embassy?" Khashoggi answers him. "I will not write anything!"
"Type your message, Mr. Jamal. Be quick. Help us and we will help you because eventually we will take you back to Saudi Arabia. If you do not help us, you know what will happen to you in the end. Let's make sure that this case ends well," explains Moutreb.
The UN report adds that later in the recordings we hear movement noises, strong and jerky breaths, crumpling of plastic sheets, all of which correspond, according to the Turkish services, to the dismemberment of Khashoggi's body.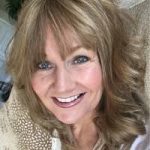 Mandy Clinker is a reporter for Kev's Best UK. After graduating from King's College London, Mandy got an internship at The  Sun in London and worked as a beast reporter. Mandy has also worked as a reporter for Huff Post UK. Mandy covers entertainment and community events for Kev's Best UK.